5 Surprise Wedding Ideas That'll Make Your Guests Feel Like Kids Again
You don't need to be a kid to enjoy fun and games. Here are a few surprise wedding ideas you should consider adding to your reception.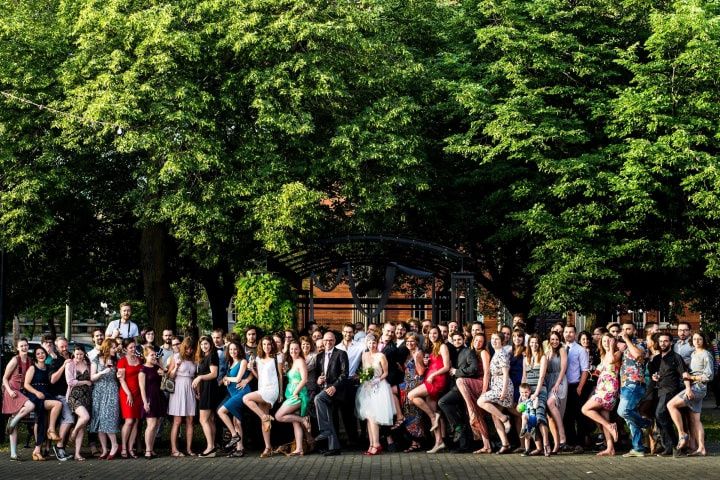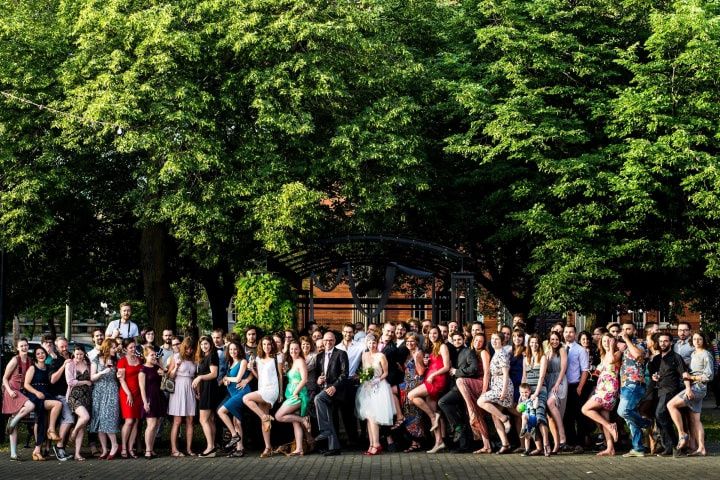 Yes, dance floors, photobooths and lawn games are great, but do you want to make your wedding reception even more fun with surprise wedding ideas guests will love? Of course, you do! Bring your wedding guests for a stroll down memory lane by adding a few playground classics to your reception. These are sure to please both the real kids and the big kids, so they're a real win-win.
Here are a few surprise wedding ideas that'll make your guests feel like kids again.
Trampoline
Want to take your wedding fun to new heights? Consider adding a trampoline to your reception space. You'll want to make sure you invest in a pretty sizeable one so that a few of your friends can bounce at once (it's no fun to go it alone). Tip: you may want to make sure your boozier pals steer clear, you don't want any accidents.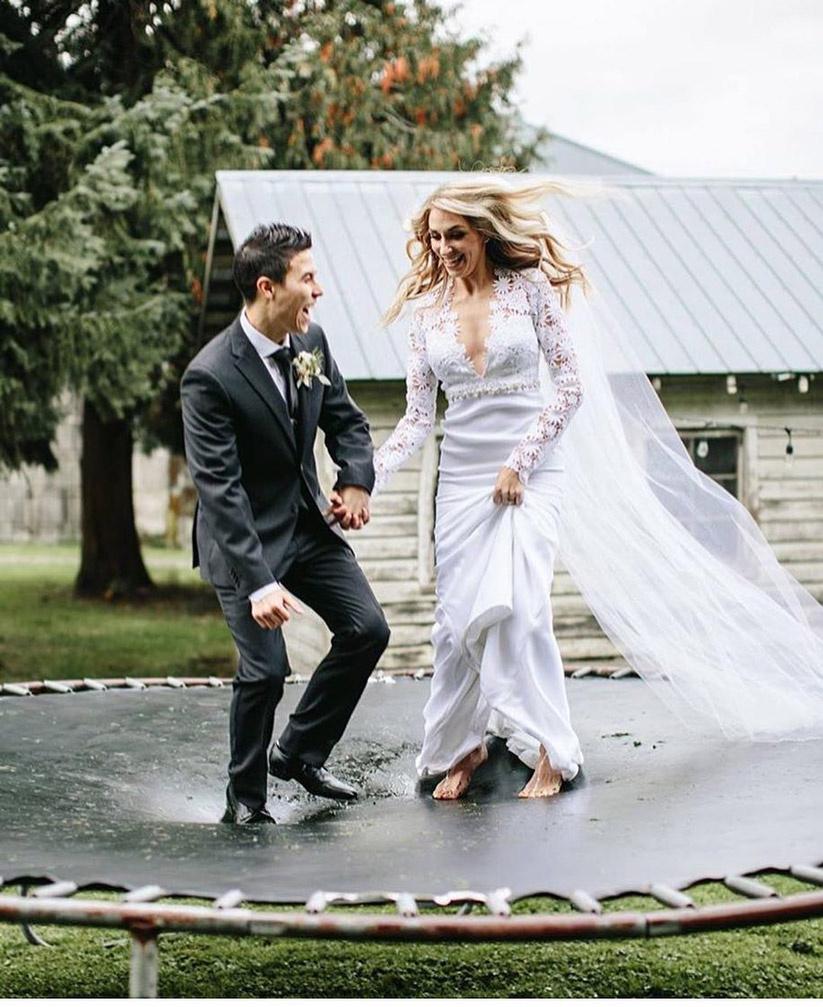 Bouncy Castle
The beloved bouncy castle is also a stellar surprise wedding idea. It was featured on The Bachelor in one of Nick and Corrine's sweeter scenes, so you know it has Chris Harrison's romantic seal of approval (a definite plus). Nowadays you can find 'em in plenty of different styles, shapes and colours, so you don't have to worry about your reception space looking like a kiddie carnival.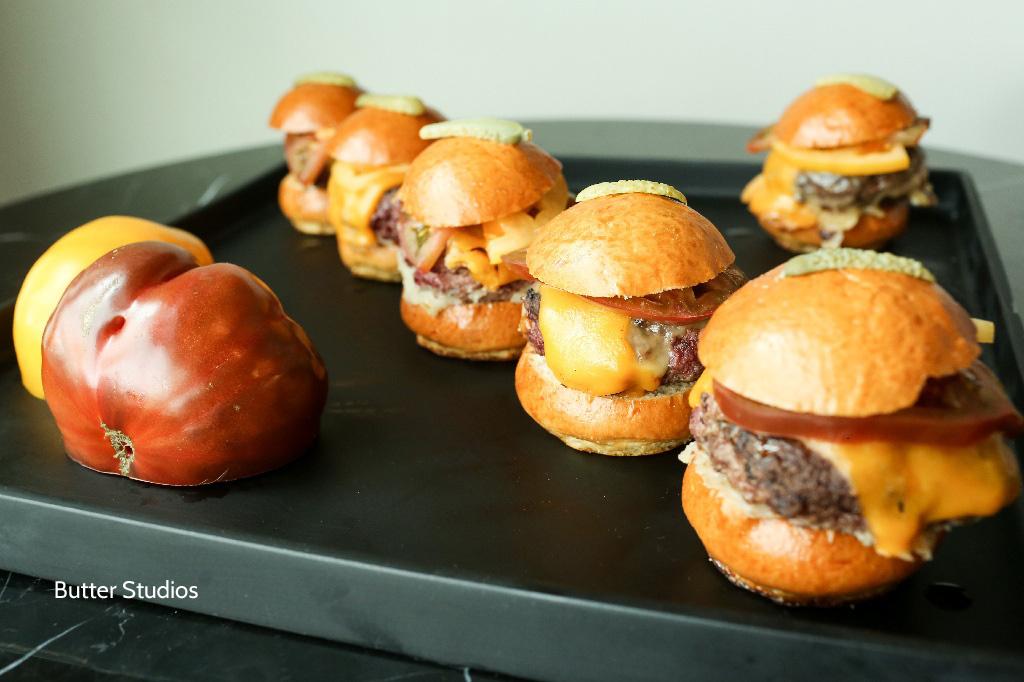 Swings
Swing your reception away on this crazy fun schoolyard favourite. You don't have to go with the traditional playground style, either. If you're doing a barn wedding, think about adding a rustic wooden set. Or maybe you're hosting an ethereal garden affair? Plaster yours in fairy lights and flowers so that it matches your wedding theme. You can really get creative with your decor here, so take advantage of the opportunity.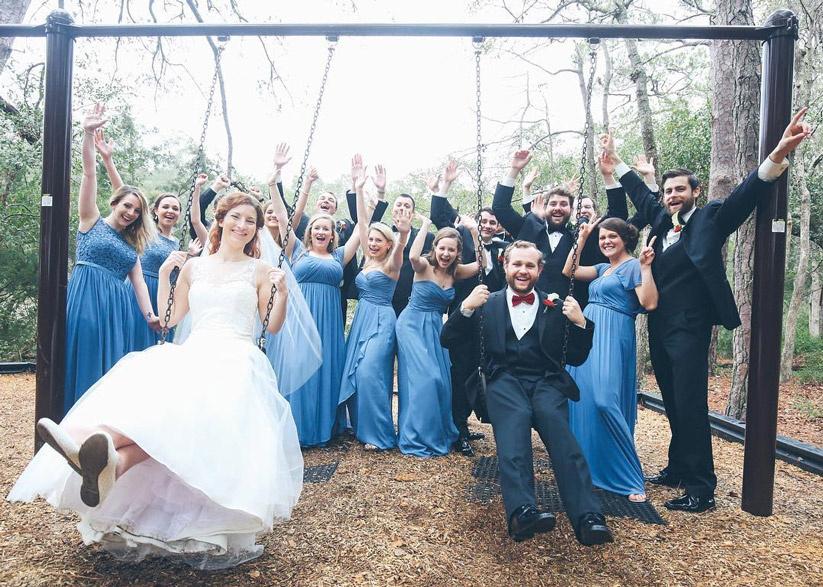 Space Hoppers
Space hoppers have the power to make even the oldest souls feel young again. These bouncy little wonders are a great addition to any outdoor bash but require a bit of room if you want them to shine. Embrace your inner kiddies and challenge your guests to races on them – it's a lot trickier than it sounds, and it's guaranteed to get them laughing.
Ball Pit
You may not have cash to invest in a swimming pool, but you can invite your friends and family to take a dive into a ball pit with you on your big day. While you're probably used to seeing the classic primary coloured edition, we suggest switching things up and match the balls to your colour scheme. This surprise wedding idea works both indoors and outdoors, so you really have no excuse not to add it.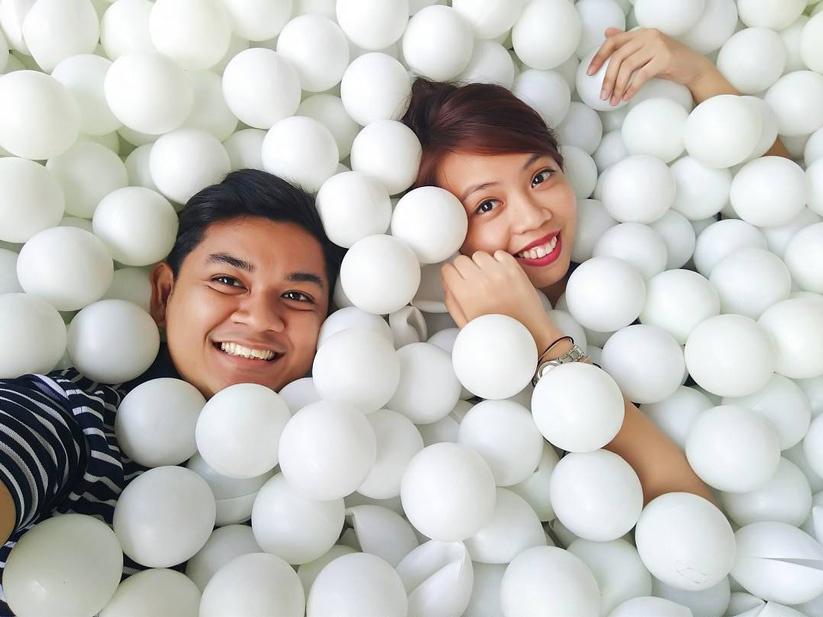 Find entertainment and event rentals on WeddingWire »