The Groom's Wedding Day Emergency Kit Essentials
Weddings can be unpredictable and chaotic, so the best thing you can do is be prepared. Here's what to pack in your emergency kit.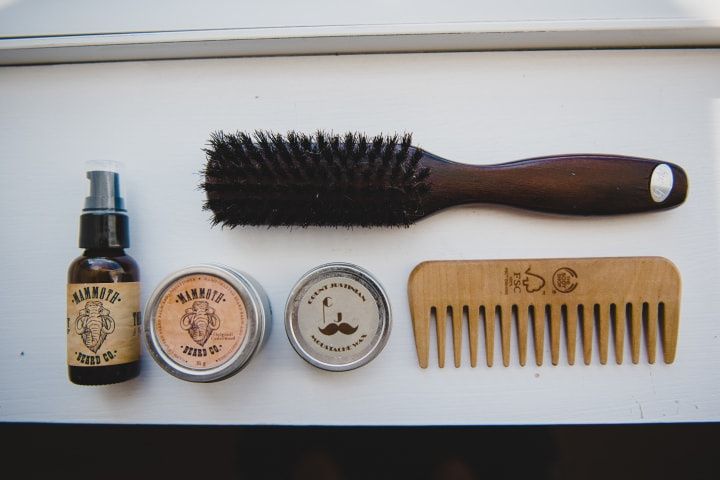 As the best man it's your job to keep the groom cool, calm and collected - no matter what. Almost every wedding experiences a few speed bumps, so being prepared is essential. You'll want to stock a bag with lifesaving supplies, like breath mints and brushes, to keep the man of the hour looking and feeling his best. If you've already broken the bank purchasing your tux and shoes, no worries, just ask the other groomsmen to chip in to the emergency supply fund.
Here's everything you should include in the groom's wedding day emergency kit.
Touch ups
Even after the groom has been primped and prepped he may still need a few items for touch ups. Keep everything from deodorant to cologne in your handy dandy emergency kit to save him from standing at the altar with bad breath or B.O.
Comb
Blotting papers
Brush
Deodorant
Cologne
Eye drops
Floss
Toothbrush
Hair product
Hand cream
Lip balm
Mints
Mouthwash
Nail clipper
Nail file
Shaving kit
Sunscreen
Q-Tips
Tweezers
Tissues
Contact Lenses
Contact lens solution
Wellness
Even if the groom woke up feeling like a million bucks you never know when a headache or hunger is going to strike. These wellness products will keep him satisfied and satiated up until his "I dos".
Advil
Allergy medication
Antacid
Bandaids
Blister treatment
Energy bar
Essential oils
First aid kit
Water bottle
Wardrobe
You'll want to keep the groom looking like he stepped off the page of GQ so that his S.O. is wowed when they see him at the altar. Don't let any stray hairs or missing cufflinks ruin his ensemble.
Lint roller
Mini sewing kit
Safety pins
Stain remover
Extra cuff links
Extra tie
Shoe shine towelettes
Boutonnière pins
Socks
Handkerchief
Sunglasses
Umbrella
Misc.
These are those extra things you can't live without. Perhaps the groom forgot his wallet or his phone battery dropped to zero? You've got him covered.
Phone charger
Cash
Directions
Schedule
Notebook and pen