How to Plan a Destination Bachelor Party
So you've been tasked with planning your pal's last hurrah as a single man? Make his bachelor party a memorable (and organized) affair by following these planning tips.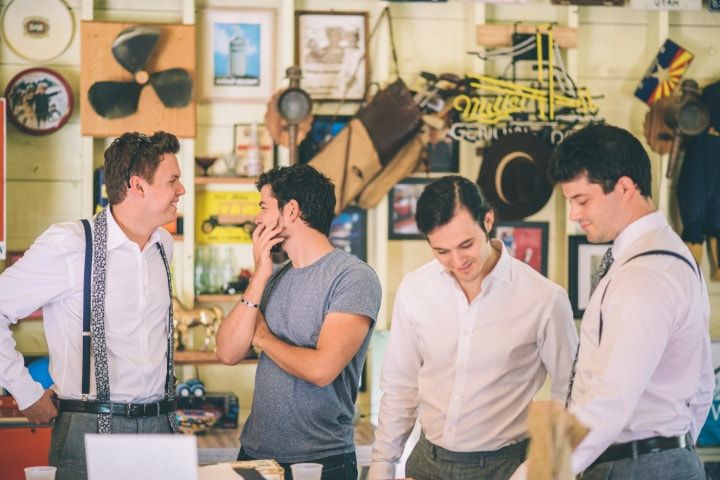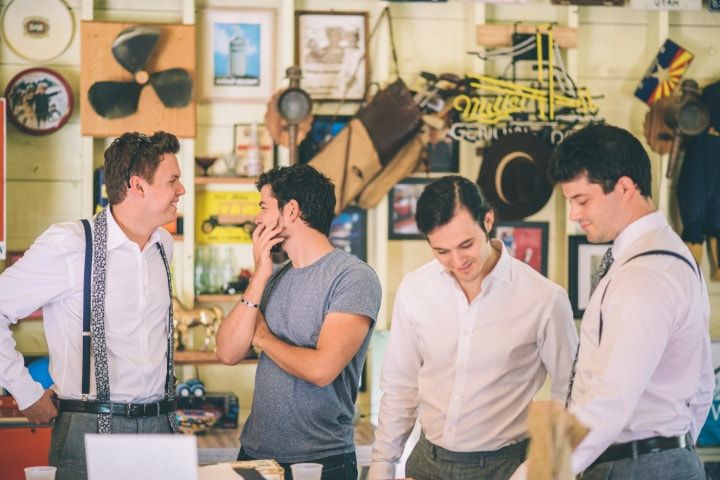 Ready to start planning an epic bachelor party? Destination bashes make for awesome last hurrahs, but they're a bit more complex than a hometown bash. From crafting the perfect guest list to sorting out travel plans, there a lot of details to figure out. But don't worry, we're here to help.
Here are a few tips on planning a destination bachelor party.
FOUR MONTHS BEFORE
Make your guest list
The first thing you'll want to hash out is the guest list. Typically the bachelor party includes the groomsmen, close friends and extended family of the groom. Make sure the guest of honour okays the list before you start inviting everyone so that he isn't surprised by any of your picks. Note: everyone who attends the bachelor party should also be invited to the wedding itself.
Select a date
Now it's time to pick the date. After you've sorted out dates that work for the groom-to-be, ask the rest of the guests. You may not be able to find something that works for everyone, but compromising is the name of the game.
Set your budget
Not everyone on your guest list will have the same budget, so make sure you settle on a number that won't have people spending beyond their means. While you may be able to chip in on a penthouse suite, the groom's brother may prefer to go in on something a little more modest in the price department. Send a message to each guest asking what their limit is and go from there.
Choose your destination
Once you've figured out how much you can spend it's time to choose your destination. If the groom-to-be doesn't have a place in mind, it's up to you to do a bit of research. Go with a spot that matches his interests, for example, if he's really into outdoorsy stuff why not rent a cottage in Muskoka?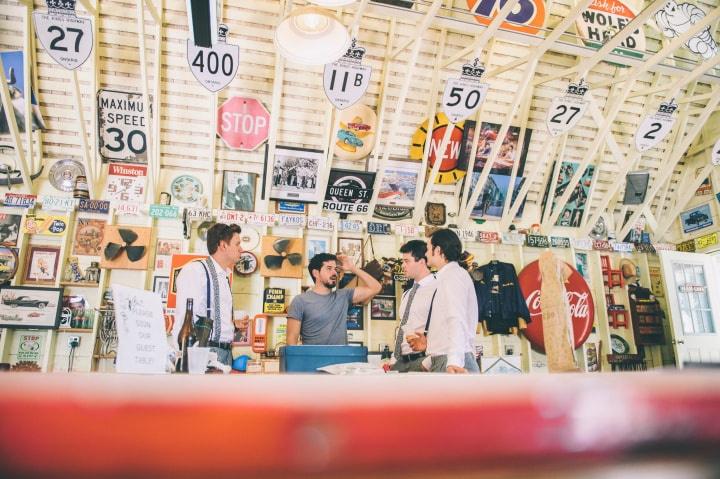 THREE MONTHS BEFORE
Give your guests a reminder
You don't want to constantly be hitting up the group chat to tell everyone how excited you are, but it is necessary about when the excursion is about 90 days out. This will encourage the rest of your squad to book off the time, purchase necessities and get pumped up themselves.
Finalize your travel plans
Getting from point A to point B can be a bit of a struggle when dealing with larger groups. There's a good chance that your party won't be able to rustle up the cash to charter a private jet, so let's consider other options. If your destination is within driving distance, get everyone to carpool to save on gas. Need to take a flight? Make sure everyone is booking for the right time to the right destination. If one of the groomsmen ends up in the wrong city it could really put a damper on the trip.
Book your stay
Now it's time to book your accommodations. If you've got a decent-sized group you may want to look into renting a house or Airbnb. That way you can stock the bar and do the meals yourselves - saving money for nights out. If that isn't an option book a block of hotel rooms to cut back on costs. Don't forget to do your research, you don't want to ruin the trip by picking a place in a seedy part of town.
TWO MONTHS BEFORE
Plan the itinerary
Two months before you head out on your adventure you should start putting together your itinerary. Not everything needs to be set in stone, but you should have an idea of what you want to do. Note: a one-item list that reads "party hard" is not an itinerary. Add in group activities like golf games and brewery tours so that you can take a rest from drinking, dancing and debauchery.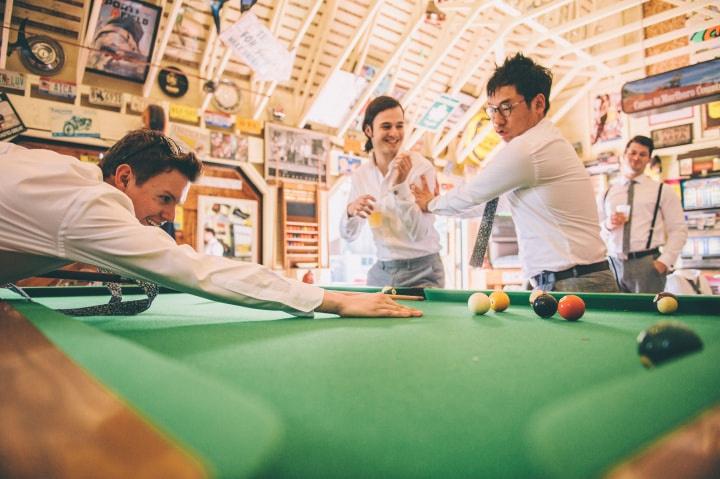 ONE MONTH BEFORE
Stock up on supplies
If you're staying at an all-inclusive hotel you can probably skip filling your luggage with 40s of alcohol and countless bags of potato chips. However, if you booked an Airbnb or hotel, you'll definitely want to do a bit of meal and party prepping. Task each party guest with a menu item so that you have enough supplies to last for your entire stay. You don't want to run out of boozy drinks on day one, so throw a few extra 6 packs on your shopping list.
ONE WEEK BEFORE
Pick your hashtag
Yes, I know, hashtags can be a bit cheesy, but you'll want one for this event - especially if you and the boys intend to hit the drinks hard. If you skip this step, there's a good chance you'll wake up the next morning with nothing to show for your evening but a gnarly hangover. Make sure everyone know the hashtag so that you can hold on to all those #memories (even the embarrassing ones).
Confirm your accommodations
The week before the bachelor party kicks off you'll want to get any last-minute details on your hotel, resort or Airbnb. Ask about check-in times, where to pick up your keys or any other information that you may need upon arrival. You don't want to travel several hours only to arrive at a locked door.
THE DAY BEFORE
Sort out your travel
You don't want to deal with any travel speed bumps before your journey even gets underway. If you're catching a flight, make sure all the groomsmen have checked in on time to avoid any hassle at the gate. Is your trip only a drive away? Make sure all the vehicles are gassed up and good to go.
Rest up
As the leader of the pack, you should not be the first one to hit the hay. Take a breather from partying on the days leading up to the trip to conserve energy. Yes, this may mean skipping a few ragers and nights out, but your liver will thank you. Once you arrive, you can crack a beer, let loose and let the fun begin.