How to Avoid Becoming a Groomzilla
Nobody likes a groomzilla! Here's how to harness your inner monster and remain chill during the planning process.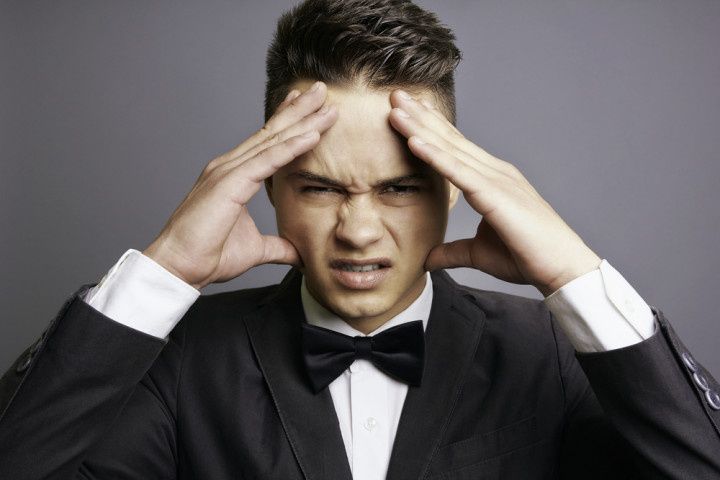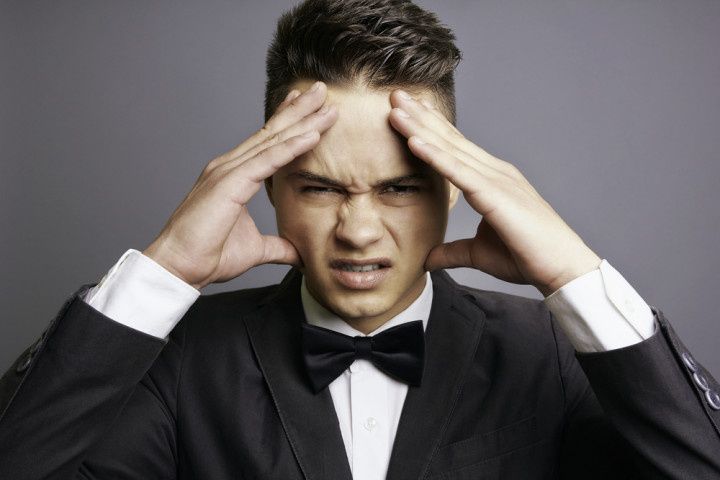 We hear the word bridezilla thrown around a lot in wedding conversations, but now's the time to focus on her male counterpart, the groomzilla. He may not be talked about as often, but he definitely exists, and he is zero percent fun to deal with. If you see your soon-to-be husband going a little crazy over the details of your big day or you yourself are turning into a bit of a monster, read on.
Here's how to avoid becoming a groomzilla.
Keep everything organized
Now, you're probably thinking, "duh!", but it's easier said than done. As soon as you start receiving vendor contracts, filling out your calendar with tastings and appointments and ironing out the details of your big day, things can get a little messy. We suggest creating a dedicated space for wedding planning and keeping as much of your business online as possible (you can even use WeddingWire to organize your wedding budget, to-do list, seating plan, vendor info and guest list).
Let your planner do their job
If you've hired a wedding planner, don't try to do their job for them. You spent a lot of money to add them to your vendor squad and you want to get the most bang for your buck not have them waste their time managing groomzilla interference. Plus, they know the ins and outs of wedding planning, so they'll be able to help guide you through the stuff you find tricky, unbearable and/or stress-inducing.
Ask for help
Steal this mantra from The Beatles and repeat it every time you start teetering on the brink of groomzilladom: "I get by with a little help from my friends". Your groomsmen, parents, friends and family will probably be more than willing to help you tackle your wedding tasks. No, you shouldn't give them massive jobs like putting together your seating plan, but you can ask them to pick your tux up from the dry cleaners or to come venue scouting with you.
Don't dedicate all of your time to planning
You need to start thinking of wedding planning like you think about your job. You should dedicate a designated time and number of hours to work on it a week and try your best not to go into overtime. If you ditch your daily sweat sesh or fall behind on work because you were focusing on bowties and boutonnieres, you're bound to get stressed.
Make some backup plans
Nothing is more irritating than when you put all your faith in one thing and it falls through. Unfortunately, this can happen a lot when planning your wedding, so you should always have a Plan B ready to go. Don't visit one venue and call it a day, have three or four amazing options in your belt in case you can't book your #1 pick; don't stop looking at bakeries once you think you've found your dream cake design; try to come up with a few caterers you'd be interested in. Bottom line: be prepared.
Don't be a control freak
You are the coach on the sidelines of this game, and while you make the plans, you can't control everything that goes on on the field. Once you've hashed out the basic details and signed the contracts, it's up to your vendors to follow through. You can't keep your eyes on everyone, and you definitely don't want to be an overbearing groomzilla, so just relax and let the chips fall where they may. Everything will work out.
Join the bride and groom discussions in our community forums »