6 Drop Dead Gorgeous Kamloops Wedding Venues You Need to See
If you're thinking of celebrating your big day in Kamloops, you need to check out these wedding venues.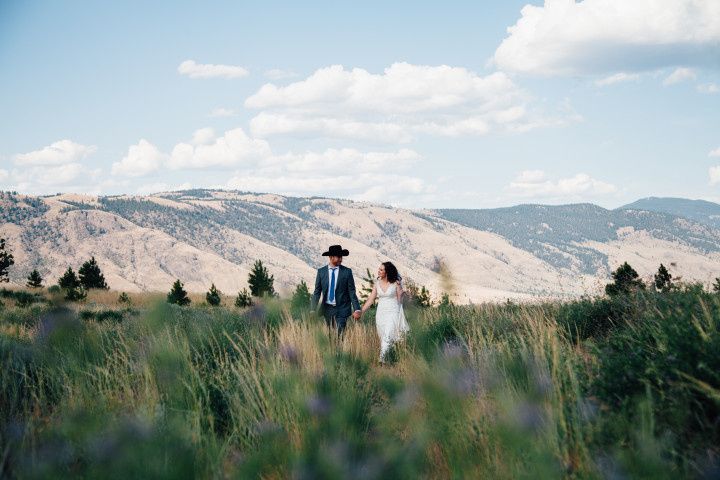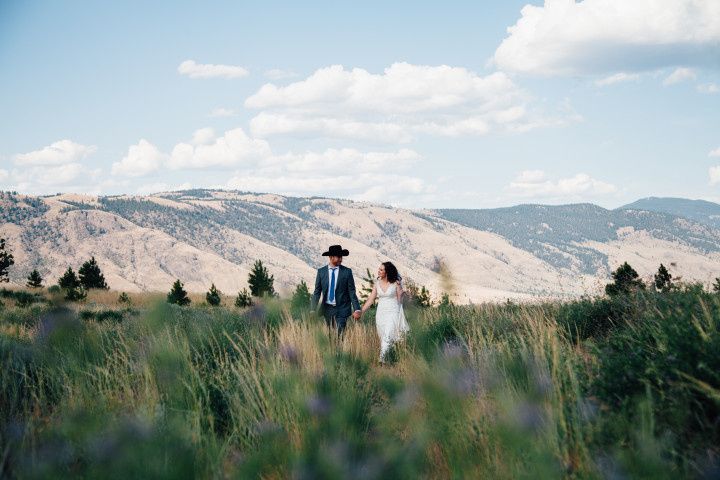 Kamloops wedding venues are perfect for rustic, elegant affairs. Whether you want to celebrate in a conference centre, hotel or winery, this city has you covered. As an added bonus, most of these spots can hold hundreds of guests, so you'll be able to fit all of your nearest and dearest as well as your coworkers, acquaintances and their plus ones (if you want).
Here are a few drop dead gorgeous Kamloops wedding venues you need to see.
Hotel 540
If you're in the market for a Kamloops wedding venue with a modern edge, Hotel 540 needs to be on your radar. It's located in the heart of downtown and boasts two wedding-worthy spaces: a stylish grand ballroom and a rooftop terrace. The hotel can host intimate soirees with 25 of your nearest and dearest, huge events with 200 people and everything in between, so you've got options when it comes to creating your wedding guest list.
Maximum capacity: 200 guests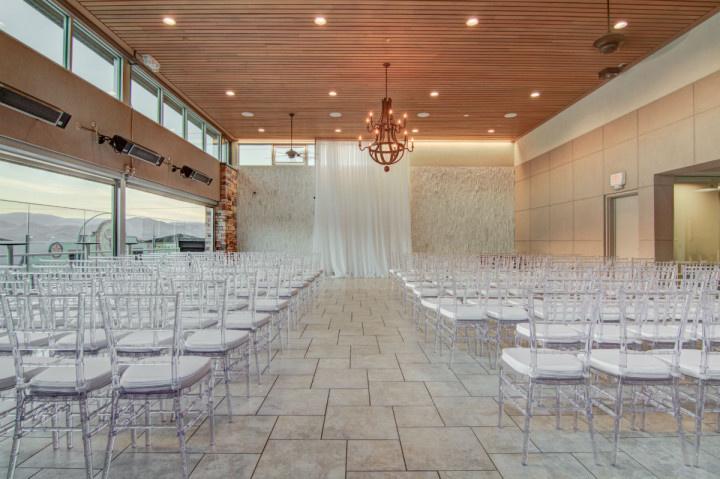 South Thompson Inn & Conference Centre
Whether you want to host a dreamy open-air event or an elegant indoor wedding, the South Thompson Inn & Conference Centre has you covered. You can hold your ceremony on its impeccably-manicured grounds by the edge of the Thompson River or bring your party indoors to one of its function rooms. Regardless of which you choose you'll be treated to picturesque views and amazing service.
Maximum capacity: 170 guests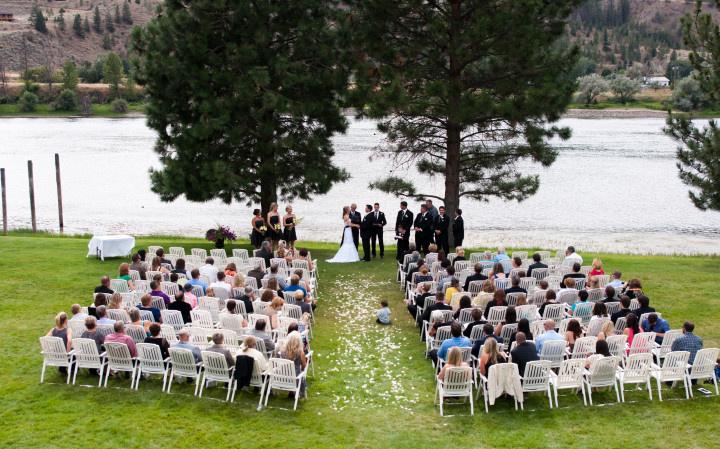 The Coast Kamloops Hotel & Conference Centre
On the hunt for an extra large Kamloops wedding venue? Well, The Coast Kamloops Hotel & Conference Centre may just be the one. It has nine unique function rooms available, the largest of which can fit up to 585 guests. Each space is a blank canvas that can easily be transformed to fit your wedding vision, regardless of your desired wedding theme or colour scheme (all you need to take care of is decor).
Maximum capacity: 585 guests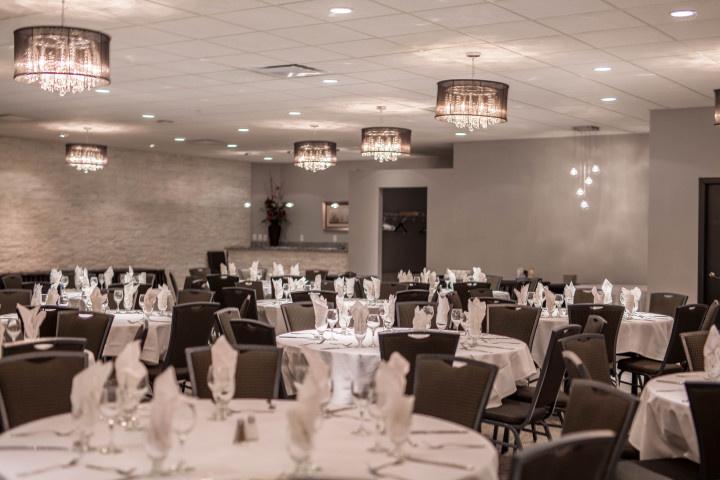 Doubletree by Hilton Kamloops
The ballroom at Doubletree by Hilton Kamloops is a stellar option if you're looking for an elegant, luxurious destination for your wedding. It's sleek, simple and stylish with glowing crystal chandeliers, wooden accents and minimal decor. The hotel can even take care of extras like tables, linens, chairs, dinnerware and more, so you won't need to hunt down rental companies for all the necessary supplies (score!).
Maximum capacity: 170 guests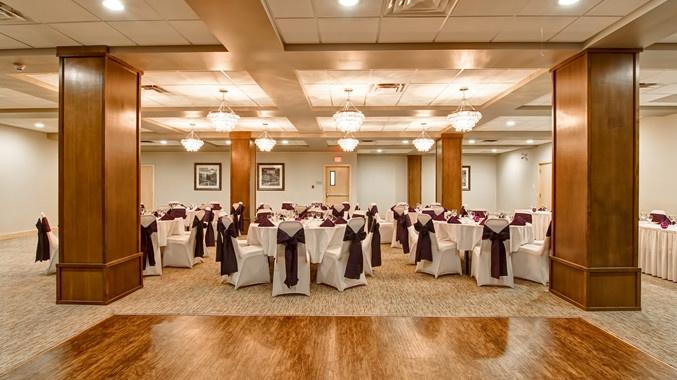 TRU Conference Centre
TRU Conference Centre is a downright stunning Kamloops wedding venue with some serious chameleon abilities. Its indoor and outdoor spaces are modern, but pretty bare bones when it comes to decor, so you can make them over to match your unique wedding theme and colour scheme. It can accommodate massive soirees and small weddings, so no matter what size of celebration you want, it's got your back.
Maximum capacity: 350 guests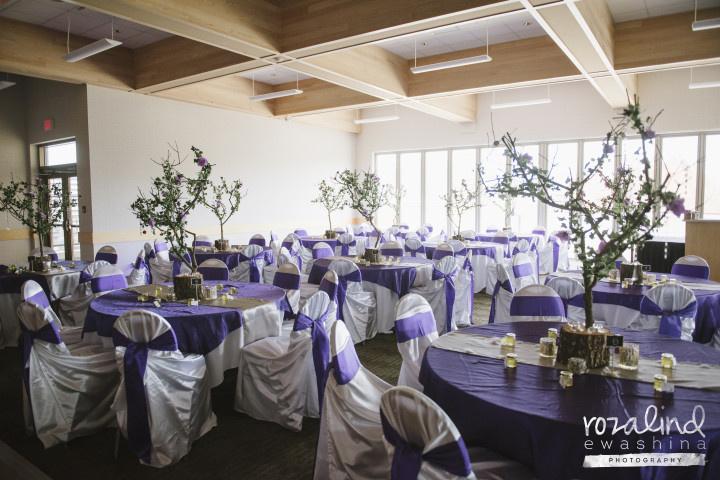 Privato Vineyard & Winery
If you've been dreaming of hosting a winery wedding, this is the Kamloops wedding venue for you. Privato Vineyard and Winery will give you and your guests access to both the gardens and the tasting room during your event, so you can enjoy both the sunshine and the shade. Keep in mind that you'll only have use of the space for three hours - enough time for your ceremony and a short reception - so you may want to book a second venue for your after party.
Maximum capacity: 150 guests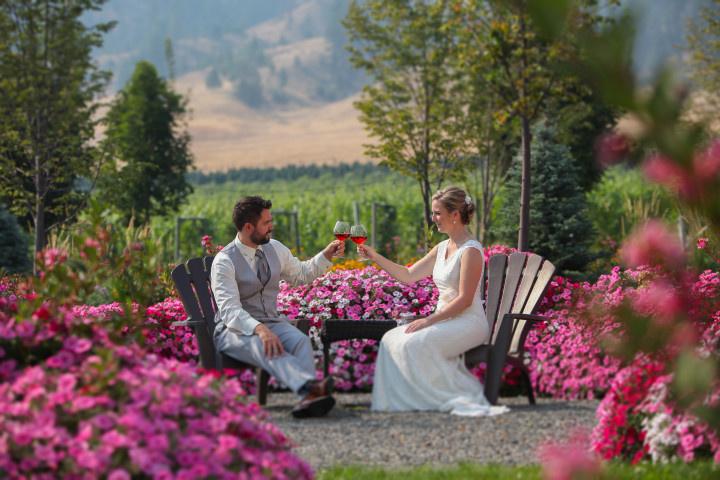 Find more Kamloops wedding venues on WeddingWire »