How to Plan Your Wedding Without Leaving Riverside
Good news, Riverside locals, you don't even need to cross the Queen Street Viaduct to plan your wedding.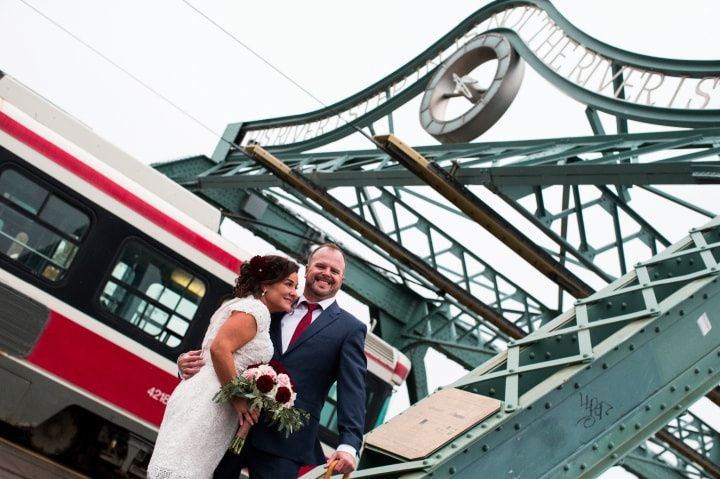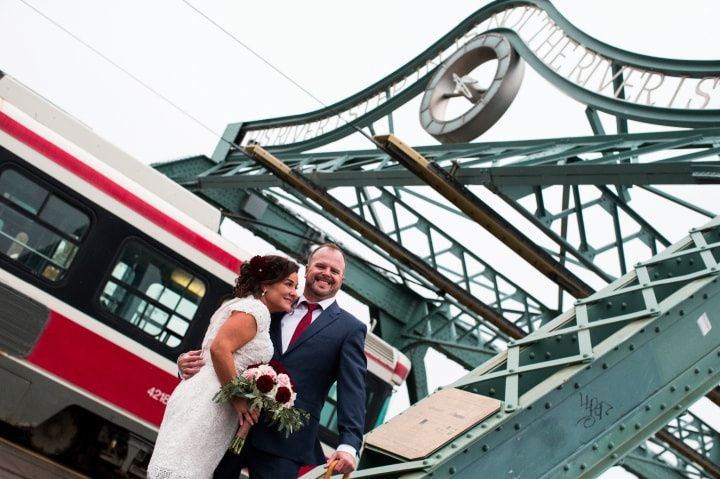 Sure, the downtown core is oozing with caterers, bakeries and wedding dress meccas, but you don't have to hop on the 501 to take care of all your wedding planning needs. In fact, everything you need is mere steps from your front door. From an industrial-chic loft-like venue to a killer photoshoot backdrop, the east side has it all.
Here's how to plan the ultimate Riverside wedding.
Venue: District 28 (28 Logan Avenue)
Right on the cusp of where Leslieville and Riverside meets sits District 28, a beautiful industrial-chic venue. The revamped warehouse has three studios available for events, all with varying capacities (ranging from 70 to 300 guests), so it can cater to both intimate and extravagant affairs. Bonus: the neighbourhood now has another amazing option with the newly madeover Broadview Hotel.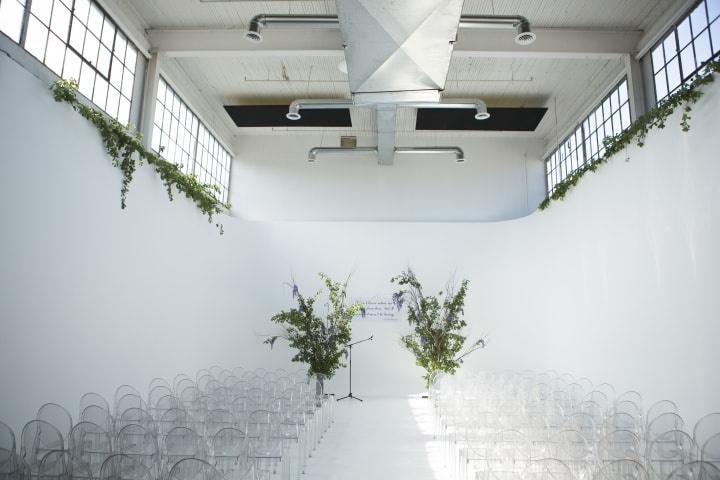 Dress: Sash & Bustle (779 Queen Street East)
Sash & Bustle isn't just a neighbourhood favourite, it's a Toronto favourite. The shop carries breathtaking bridal gowns by top designers like Truvelle, Laudae, Robert Bullock, Saja and Claire La Faye in just about every style. Want even more options? Journey north of the neighbourhood to the corner of Broadview and Dundas to browse Lea-Ann Belter's stunning collection.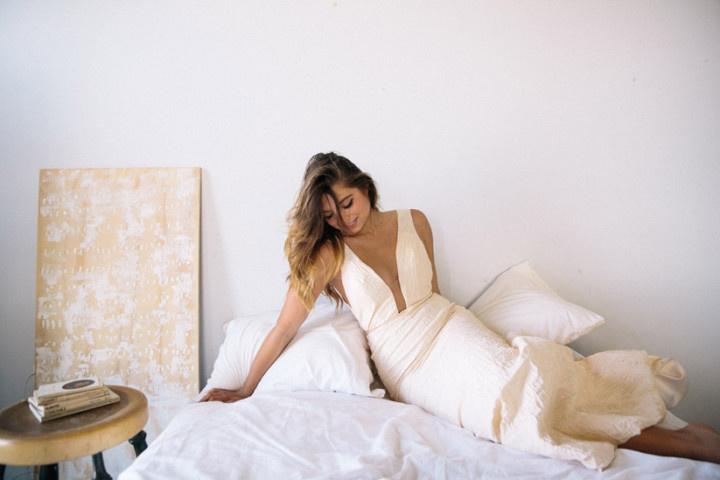 Flowers: Quince Flowers (660 Queen Street East)
Flowers are a wedding's best friend, and you're going to need a lot of them for your big day. Good thing Quince Flowers is in the neighbourhood. The shop's team of seasoned florists can craft arrangements for any style of wedding, from low-key and rustic to extravagant and formal.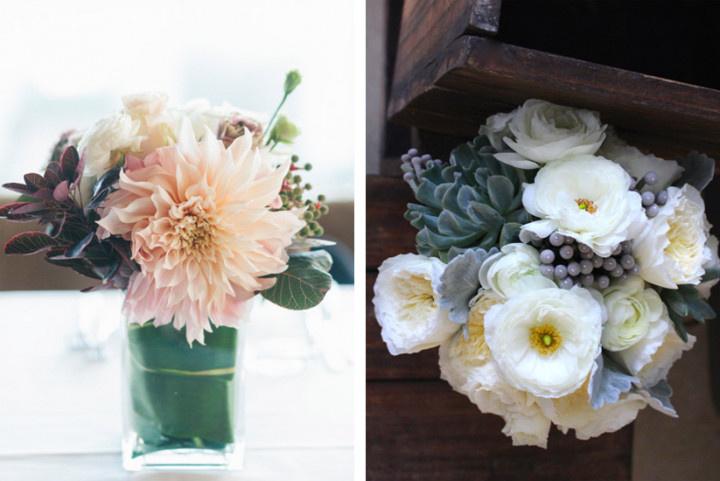 Cake: Sugar Loaf Bakery (729 Queen Street East)
Head a few shops west of the Opera House and you'll find Sugar Loaf Bakery. A quaint little pâtisserie that serves up fresh bread and sweet treats on the daily. While it may not specialize in sky-high layer cakes, its 18-serving options would suit an intimate wedding just fine. The shop has all the standard cake flavours up for grabs, plus a few more interesting ones - like s'mores, passionfruit meringue and churro. Note: if you're looking for a more elaborate option, you can always scoot over to Leslieville and visit Bobbette and Belle (1121 Queen Street East).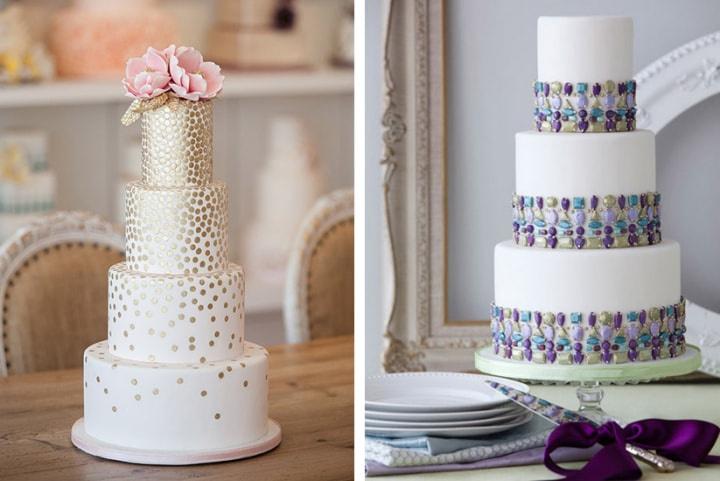 Catering: Eatertainment Special Events & Catering (28 Booth Avenue)
We suggest taking a trip south of Queen to take care of your catering. Eatertainment, located just off of where Booth and Lakeshore meet, can handle all of your wedding day eats - from hors d'oeuvres for your cocktail hour to plated meals for your dinner. Its current menu features honey poached pears with vanilla creme fraiche, rustic Ontario lamb terrine, charcuterie boards and a bevy of other tasty eats.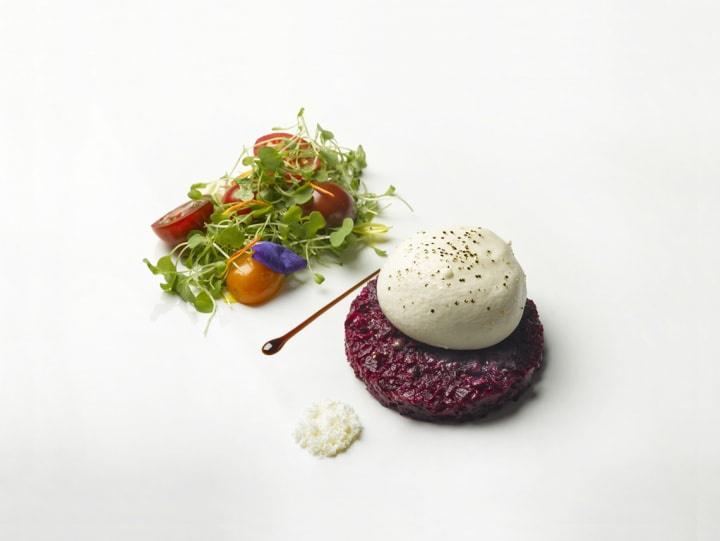 Rehearsal Dinner: Ruby WatchCo (730 Queen Street East)
This cozy eatery is a well-loved by locals and tourists thanks to its ever-changing menu and stellar decor. The restaurant features exposed brick walls and beams, simple seating and chic but homey atmosphere. Head past the patrons in the downstairs dining room to the upstairs space and you'll find a private event space can seat up to 24 guests. Its chefs will create a customized four course, family style menu for your big day, so you don't have to worry about any surprises.
Photoshoot: Queen Street Viaduct
The Queen Street Viaduct is Riverside's most notable landmark, connecting the east end to the downtown core. If you want to capture a really Toronto shot for your wedding album, try to get one with a streetcar and iron archway that reads "this river I step in is not the river I stand in". Just don't stand in the middle of the road to get the money shot.