How to Help Your Groomsmen Save Money
Weddings are expensive and you don't want your groomsmen going broke before the big day. Here's how to help them cut costs and save a bit of money.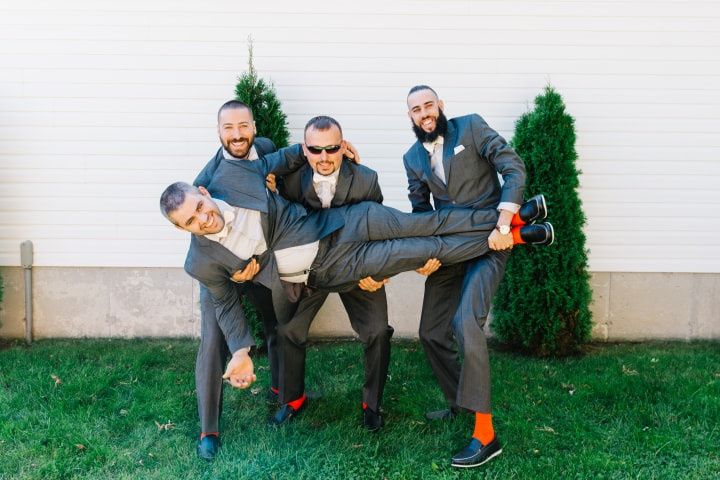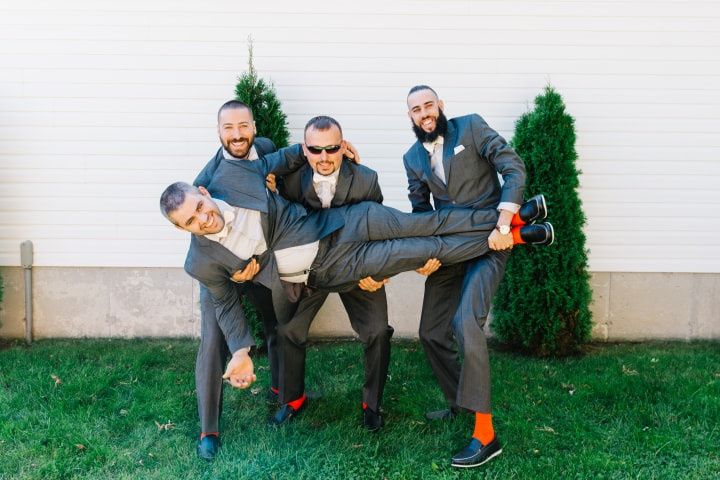 You're probably putting a lot of money into your wedding, but your groomsmen shouldn't have to. Yes, they'll have to drop a few dimes on attire and pre-wedding events, but you don't want to force them into debt for the sake of your big day. From learning about their budgets at the get-go to not allowing them to take on your expenses, this is everything you need to do to.
Here are a few ways to help your groomsmen save money.
Talk it out
Okay, this step is an obvious one, but you may forget it if you're really caught up in wedding planning. Remember to consult your groomsmen about their budgets before you start hunting for outfit options and bachelor party locations. I know, talking dollars and cents is never fun, but it'll save you from awkward conversations or letdowns later down the line, so it's worth it.
Offer outfit options
Want your groomsmen to sport Louis Vuitton derbies and thousand dollar suits on your big day? Well, you're probably going to have at least one guy who can't afford it. Don't worry, you don't have to compromise your vision completely, but you may have to spend a little more time doing research to make things work. Give them options at different price points and get their opinions on what they like best. Remember, if you're looking for something on the more extravagant side, you can always do rentals, instead.
Don't ask them to invest in accessories
Ties, shoes and cufflinks can really add up - especially if you've got your eye on luxury goods. Instead of asking them to dip into their savings to purchase patterned Hermes pocket squares, look for dupes at more affordable stores. If nothing compares, you can always ditch the extra goodies and go with a more streamlined look for your squad.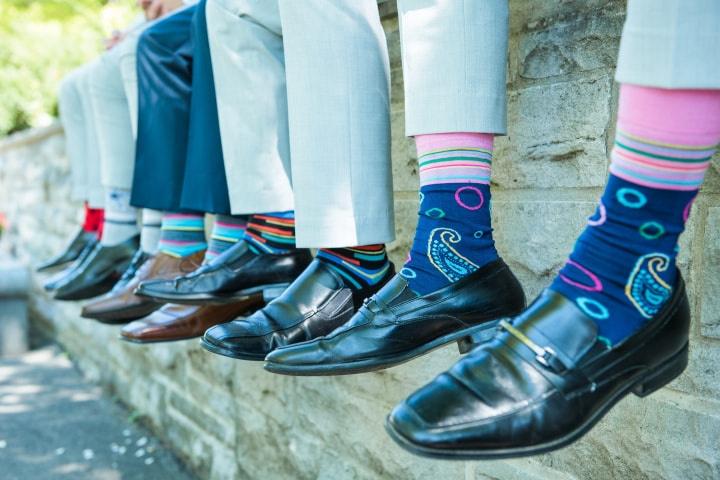 Gift them with something useful
If you really want your bros to wear something special on your wedding day, give it to them as a gift. It's tradition for the groom to give his groomsmen presents on the big day, so make yours count. A wedding-worthy tie or pair of cufflinks is a great idea (they'll definitely be able to wear the gift again, making it a win for everyone).
When it comes to accommodations, give choices
Heading out of town for your wedding? Finding lodging for your groomsmen is necessary. Unfortunately, not everyone has the cash to book a stay in a five star joint, so you'll need to give your guys some options. Reserve hotel room blocks at one splurge-worthy hotel and one mid-priced hotel - try to find ones that are close to each other and your venue - so that everyone can afford to come along for the ride.
Keep your pre-wedding events budget-friendly
Pre-wedding events can get pretty darn pricey and you don't want your groomsmen going broke before you big day because of them. Be wary of what you wish for when it comes to your bachelor party, as your guys will probably be the ones footing the bill for it. If everyone can't hop on a plane and fly to a luxury hotel, NBD, try hosting a more affordable event, like a cottage weekend, instead.
Don't make them bankroll your wedding
Your groomsmen have a lot of jobs, but paying for your wedding expenses shouldn't be one of them. Sure, they can help you run errands or do a favour or two for you, but they shouldn't be spending their hard earned money on things like stamps for your save the dates.