How to Politely Ask for Money as a Wedding Gift
Need money more than you need fine china and a silver gravy boat? Here's our guide on how to ask for cash wedding gifts.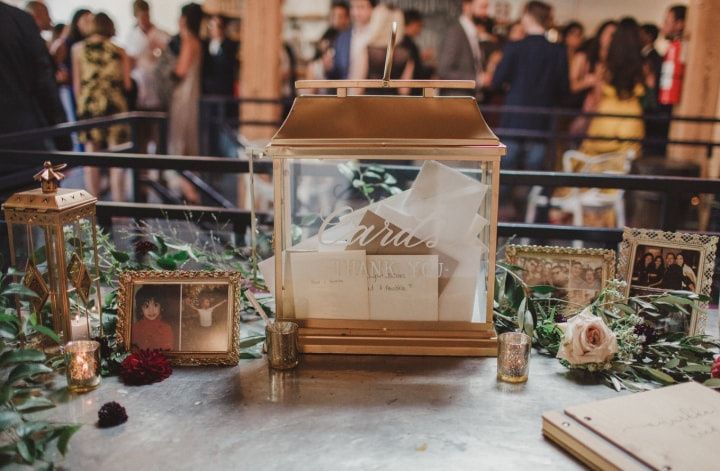 Scenario: you're putting together your wedding gift registry but there's really nothing you want or need for your home. Well, it may be time to forego the traditional wedding gifts and ask your friends and family for money to bolster your bank account, instead. Don't worry, this isn't greedy - asking for cash wedding gifts is actually becoming a pretty popular option in this day and age. Since asking for money for your wedding can get a bit awkward, we've put together this handy dandy how-to guide so that you do it tactfully.
Here's how to properly ask for money as a wedding gift.
Create an online registry
Sites like GiftSpaces have options for all types of wedding registries, from honeymoon registries to cash funds. All you have to do is set yours up on the platform and share the link with your guests. This makes the whole process super easy and clear for everyone.
Be subtle in your approach
Asking for money is always a bit awkward. Unfortunately, putting a bold statement on your wedding invitations is a faux pas, so you'll have to be more creative about sharing your gift list details. We suggest dedicating a section of your wedding website to your registry, be that cash wedding gifts or otherwise so that guests know what you'd like without being bombarded with the info right at the jump. You can also ask your inner circle to subtly spread the word so that everyone knows about it.
Let your guests know how the money will be used
People like to know how their money is being spent. If you give a little background on why you'd prefer cash wedding gifts over physical gifts, they'll probably be more open to contributing to your cash fund. Maybe you want to donate it to your favourite charity? Perhaps you're saving up to go purchase your first home together? We suggest putting a little story together and posting it on your wedding website so that everyone understands exactly why you've chosen to go this route.
In terms of wording for how to ask for money for a wedding gift, go with something like: "Your presence at our wedding is all that we wish for, however, if you want to give a gift, we will be grateful for a cash donation towards our new home renovations."
Ask for items and gift cards, too
Chances are, some guests will want to give you an actual gift. Instead of waiting to see what they come up with, create a second registry with a few choice items you'd love for your house. Who knows, maybe you'll even get that fancy new blender you've been pining over. Some wedding gift registry retailers like Hudson's Bay, Bed Bath & Beyond and Linen Chest allow you to add gift cards to your registry, which is a great way of indicating where your guests' cash wedding gift will be spent.
Don't be greedy
Of course, you already know this, but it's worth mentioning. Your guests are giving you their hard-earned cash, so now's not the time to be greedy. Know that every donation to your bank account is meaningful, no matter how big or small. While you may have a goal amount you'd like to reach, don't get fixated on the number.
Set up your FREE wedding website on WeddingWire.