How Not to Ugly Cry at Your Wedding
Think you're gonna do more than shed a tear at your wedding? Here's how not to ugly cry at your wedding.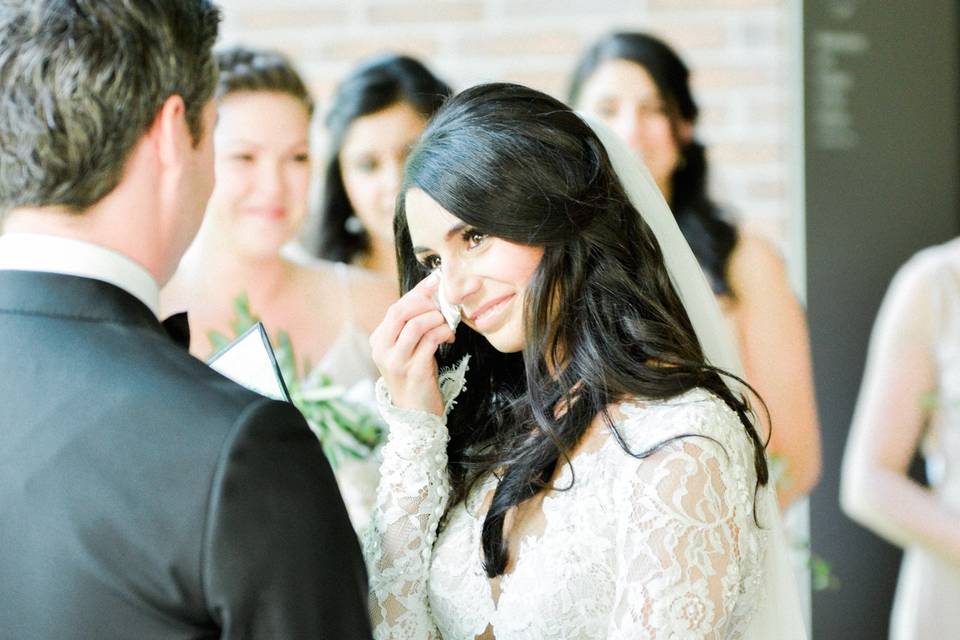 It's tough to be a pretty crier – like, really tough. We've all seen that clip of Lauren Conrad shedding a single black mascara tear on The Hills and looking like a perfect 10 (smudged makeup and all), but TBH most of us look more like a mangled version of Kim K when the waterworks start flowing. If you're worried about messing up your wedding photos due to your super strong emotions – don't be – there are plenty of ways to keep that ugly cry face out of sight and out of your wedding album.
Here's how not to ugly cry at your wedding.
Choose the right products
The first step to ensuring you don't end up looking like an emo kid from the aughts at your ceremony is choosing the right makeup products. Find long-wear eyeliner and waterproof mascara that's formulated to stay put through sweat, tears, rain and whatever else might befall you on your wedding day. It may not stay perfectly in place if you start bawling, but it should withstand some light waterworks.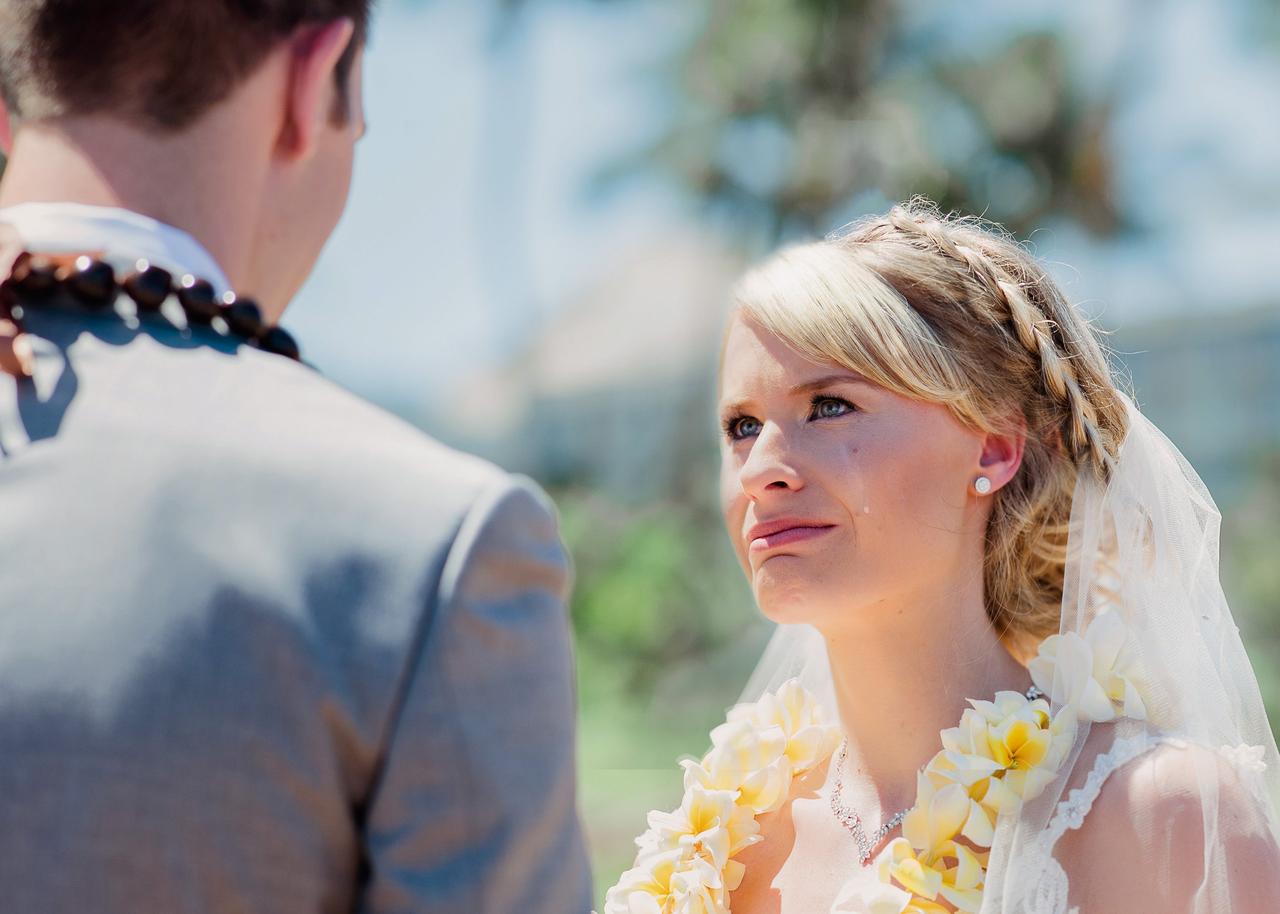 Hire a professional makeup artist
Having your makeup applied correctly can also make a huge difference. Makeup artists who specialize in wedding makeup know to expect a few tears and will do everything in their power to keep anything from messing up their masterpiece. They'll also be able to give you pointers on how to touch everything up if and when the tears begin to flow.
Have tissues on hand
What does every major cry fest call for? Tissues, obvi! While you probably don't want to stuff your beautiful bridal bouquet with Kleenex, you can ask one of your bridesmaids to subtly carry a few down the aisle for you just in case. If you're really concerned you could even ask your S.O. to sneak a tissue or handkerchief into one of their pockets to help you if you need to dry your eyes.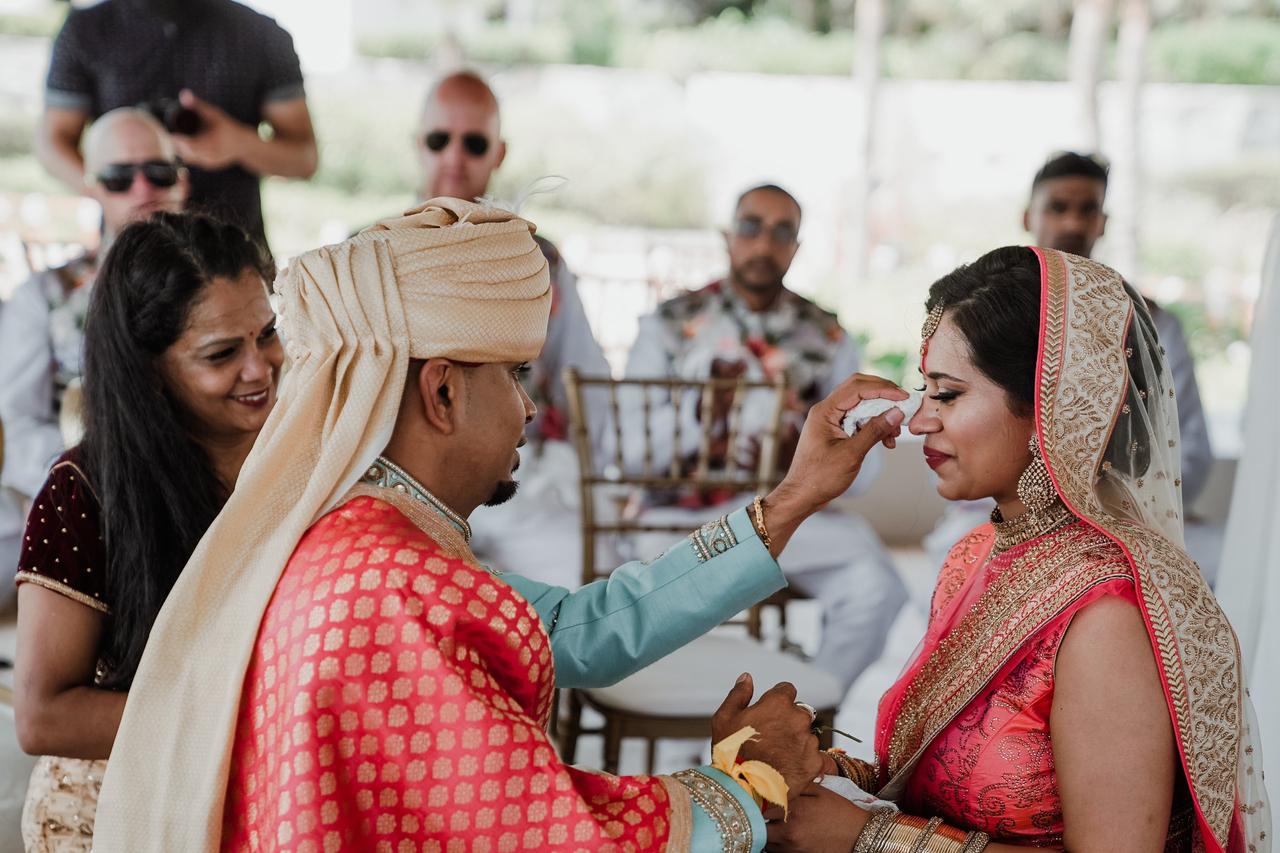 Don't rub your face
I know it's tempting when the tears start welling up in your eyes but try your best to avoid rubbing your face. That will move your makeup around and probably end up doing more harm than good. If there are really no other options, lightly wipe away your tears with your ring finger, doing your best not to compromise any concealer or eye makeup in the process.
Let it happen
Listen, if you've got to cry, you've got to cry. Your emotions will be at an all-time high, and a few tears are expected. Your wedding photographer knows that you want to be photographed when you look your best, so they probably won't start snapping if you're full-blown sobbing.
Find your wedding makeup artist on WeddingWire »