7 Elegant Burlington Wedding Venues You'll Fall in Love With
Looking for an elegant Burlington wedding venue to host your wedding? Here are a few of our absolute favourites.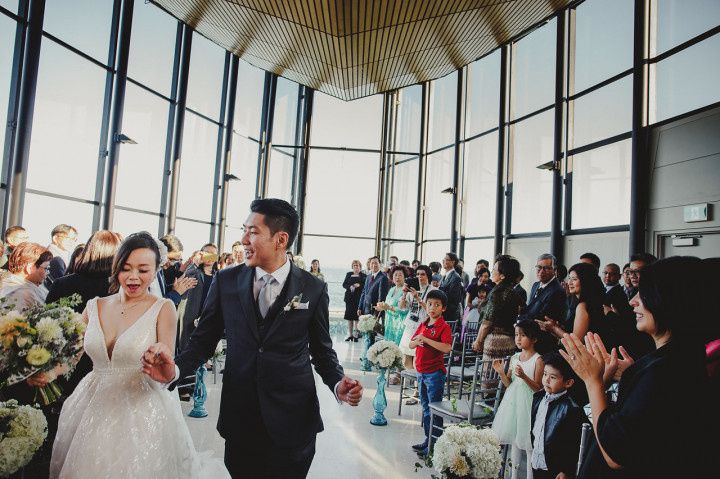 If you're on the hunt for a downright dreamy Burlington wedding venue, we're here to aid you in your search. The city has its fair share of elegant mansions, country clubs and convention centres, perfect for luxurious ceremonies and receptions. Whether you're looking for an intimate spot or something that'll fit hundreds of guests, you'll find something on this list that fits the bill.
Here are a few elegant Burlington wedding venues you'll fall in love with.
Paletta Mansion
Paletta Mansion is a gorgeous Burlington wedding venue nestled in a 14-acre lakefront property. The three-story 1930 manor house features hardwood floors, fireplaces and vintage details, making it the perfect spot for an elegant affair. On your big day, you can make use of the Cummis Room (a luxurious dining room) as well as its verandah, terrace and surrounding parklands.
Maximum capacity: 85 guests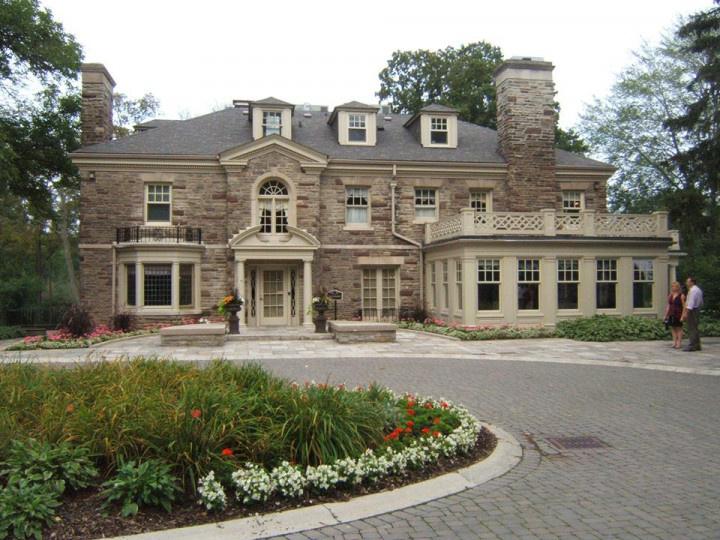 LaSalle Banquet Centre
LaSalle Banquet Centre is another lakefront mansion that should be on your radar. It has intimate indoor spaces, a grand ballroom as well as an outdoor terrace, all of which are pretty wedding-worthy. Thanks to the massive windows of the manor home, you'll be treated to killer views of the surrounding parkland and Lake Ontario (so you can enjoy the scenery even if Mother Nature starts acting up).
Maximum capacity: 300 guests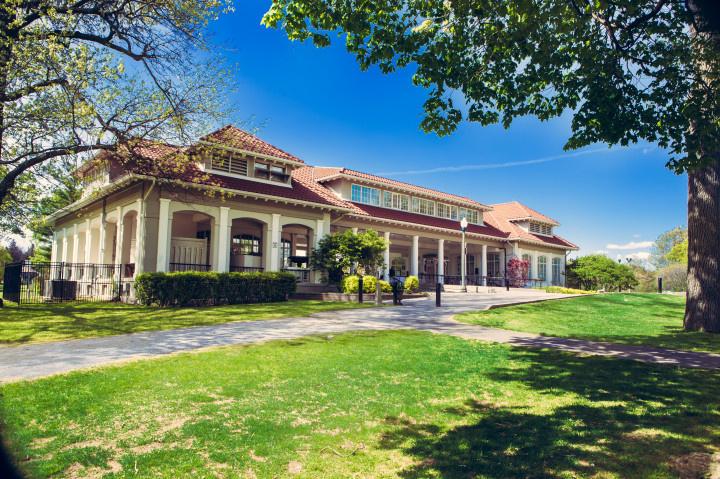 Burlington Convention Centre
On the hunt for a large wedding venue that will fit everyone, you know along with a few plus ones? Well, the Burlington Convention Centre might be the place for you. It has a number of big and beautiful ballrooms, the largest of which can hold up to 1000 guests, comfortably. So far as decor is concerned, all the spaces are modern, but pretty bare bones, so it's easy to customize them to fit your unique wedding theme and colour scheme.
Maximum capacity: 1000 guests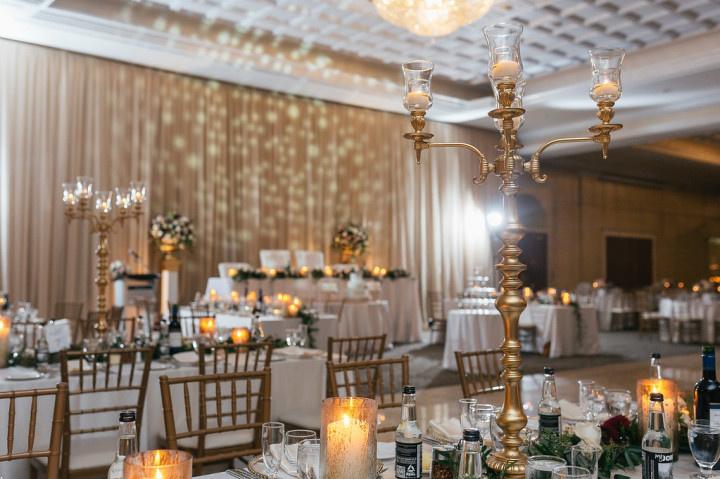 Crosswinds Golf & Country Club
If you're on the hunt for a Burlington wedding venue with scenic views and stunning spaces both indoors and out, check out Crosswinds Golf & Country Club. You can get married by a creek under a canopy of trees and then bring your party indoors to the Grand Hall, which has sky-high ceilings, huge windows and modern, elegant decor. It's received plenty of rave reviews from real couples (just check its WeddingWire profile) so you know it's legit.
Maximum capacity: 170 guests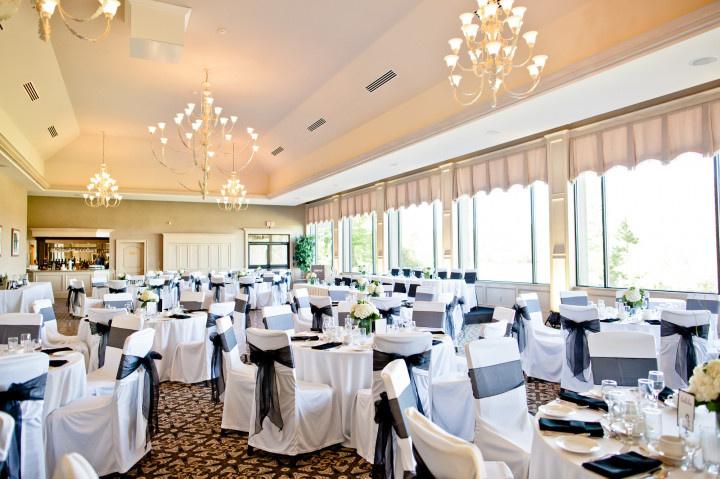 Burlington Golf & Country Club
Another awesome option for those in the market for a wedding on (or next to) a golf course, is the Burlington Golf & Country Club. It's nearly a century old and is the perfect blend of old and new elegance. Inside you'll find a gorgeous ballroom space, complete with glimmering chandeliers and massive floor-to-ceiling windows, that can be transformed to fit your wedding vision. Alternatively, if you'd prefer an outdoor celebration, you can make use of the sprawling, manicured lawns. Its staff will oversee your entire event and help with all the little details, so you won't even need to hire a wedding planner.
Maximum capacity: 200 guests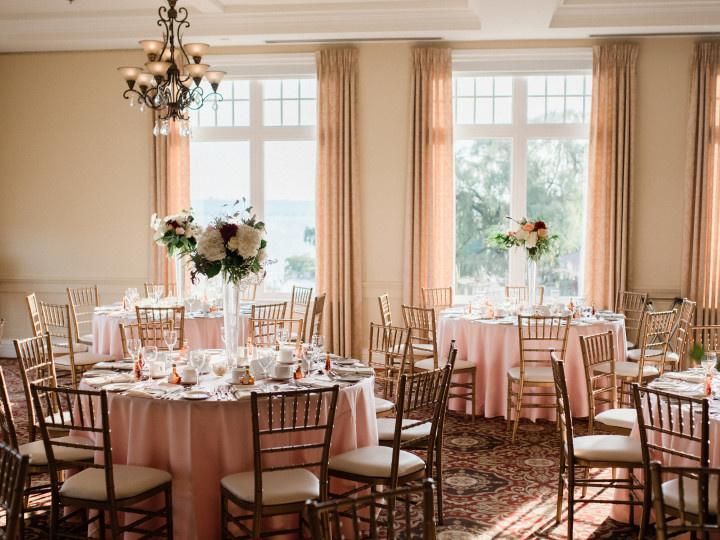 Spencer's at the Waterfront
So, you've been dreaming of tying the knot at a restaurant? If you want something that's equal parts elegant and modern, Spencer's at the Waterfront is the spot for you. It's located - you guessed it - on the edge of the lake, so it offers an awesome backdrop for your celebration (pictured at top). Bonus: because it's a restaurant, it can easily take care of your catering, table settings and has built-in decor, meaning you won't have to get extra spendy in those areas.
Maximum capacity: 130 guests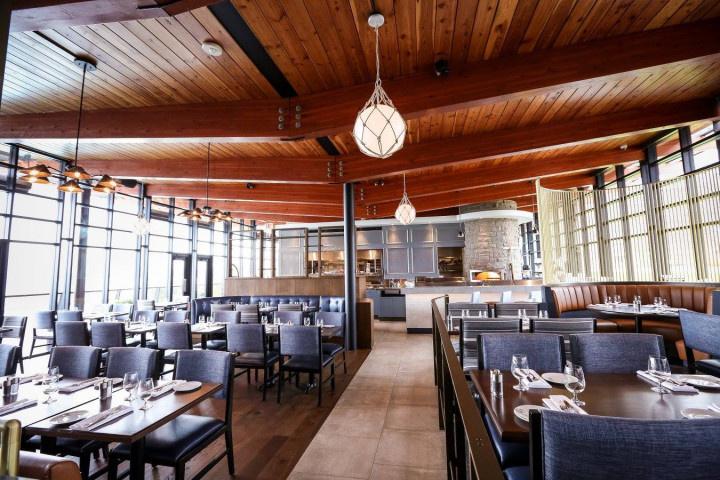 Atrium
Atrium is a banquet hall and conference centre that specializes in lavish and luxurious weddings. Its newly-renovated, modern function rooms are equipped with huge windows, sparkling chandeliers and sky-high ceilings (and are pretty drop-dead gorgeous, if you ask us). All you need to do is fill your desired space with floral arrangements, linens and accents and it'll be more than ready for its close-ups.
Maximum capacity: 220 guests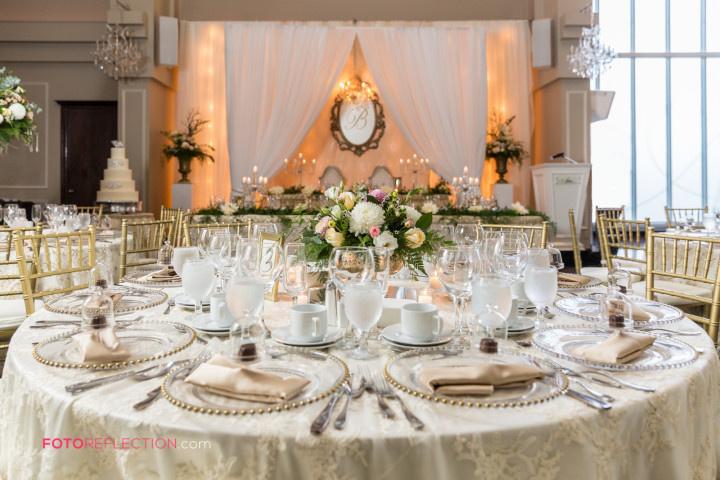 Find more wedding venues in Burlington on WeddingWire »