5 Rustic-Chic PEI Wedding Venues You Need to See
Looking for a rustic-chic wedding venue on Prince Edward Island? Here are a few of our favourites to help you on your hunt.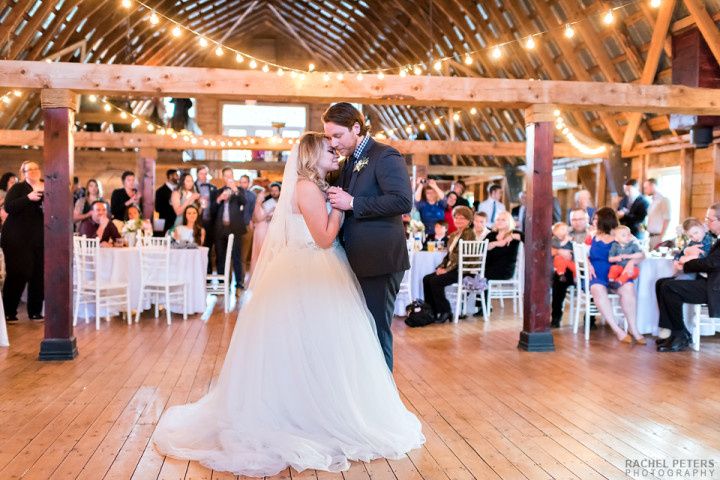 If you've been dreaming of clothespin seating charts, fairy lights and crate decor, you're probably on the hunt for a rustic-chic PEI wedding venue for your big day. We've found the best of the best in Prince Edward Island to make your search a little bit easier. From a beautiful barn to a trendy brewery to an escape among the trees, this province has it all (and more).
Here are a few rustic-chic PEI wedding venues you need to see.
PEI Brewing Company
Brewery wedding venues are becoming more and more popular, and lucky for you, Prince Edward Island is home to a pretty stunning one, PEI Brewing Company. It has two gorgeous rustic-chic event rooms to choose from, both with exposed brick walls and reclaimed wood features. It can accommodate up to 250 seated guests, so you should be able to fit all of your friends and relatives without any trouble.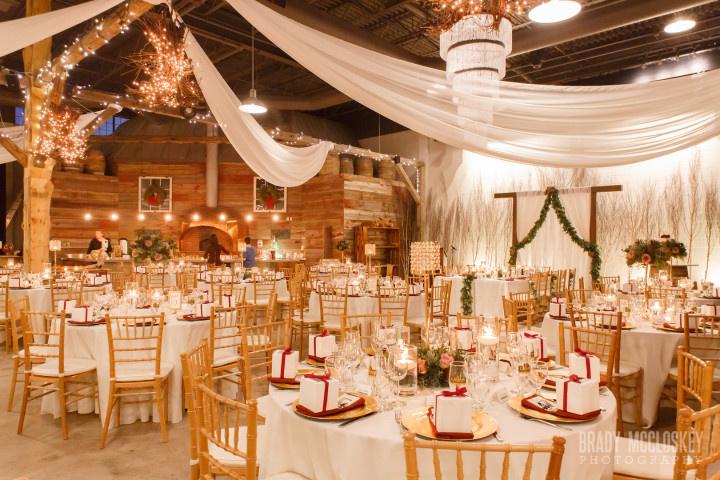 Clinton Hills
Barn wedding venues are pretty much the fan favourite for rustic weddings, and if that's your style, you definitely need to check out Clinton Hills. The Loft and The Stable, which can hold 200 and 80 guests respectively, both boast wood-heavy decor and are pretty bare bones (so they can be transformed to fit your vision). If you want to embrace the summer weather for your ceremony or have an outdoor lounge for your reception, you can also make use of its sprawling lawn.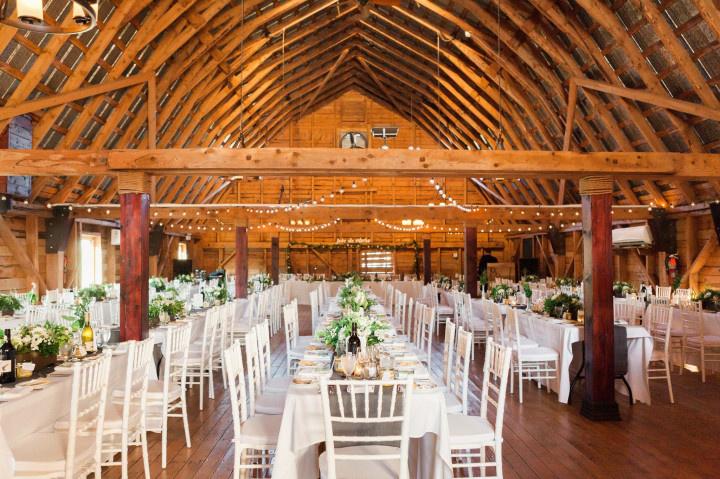 Green Island Getaways
This PEI wedding venue is another great option for those who love the idea of saying their vows on a farm. Green Island Getaways' barn, dubbed The Cowshed, is a versatile event space with a main-level bar and kitchen and enough room to accommodate up to 180 seated guests. Of course, if you need more space, you can also make use of the great outdoors. Bonus: there are accommodations on-site for 24 guests if anyone wants to stay the night.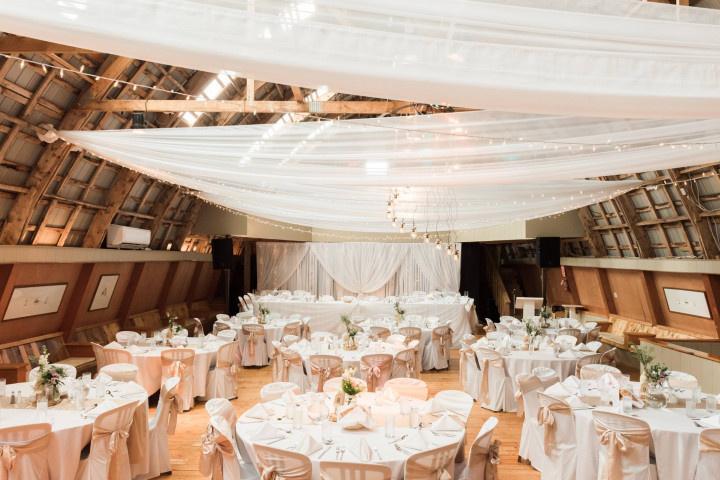 The RiverShed
If you're on the hunt for a rustic PEI wedding venue with stunning views, The RiverShed may just be the one. It's located just a short 25 km outside of Charlottetown and sits right on the river's edge (hence the name). Its interior boasts exposed beams, reclaimed wood floors and white walls, perfect for a cozy indoor ceremony. It also has a charming veranda and outdoor space with firepits, Muskoka chairs and more, if you'd prefer an open-air event. It can accommodate up 150 guests, making it best suited for small to midsize weddings.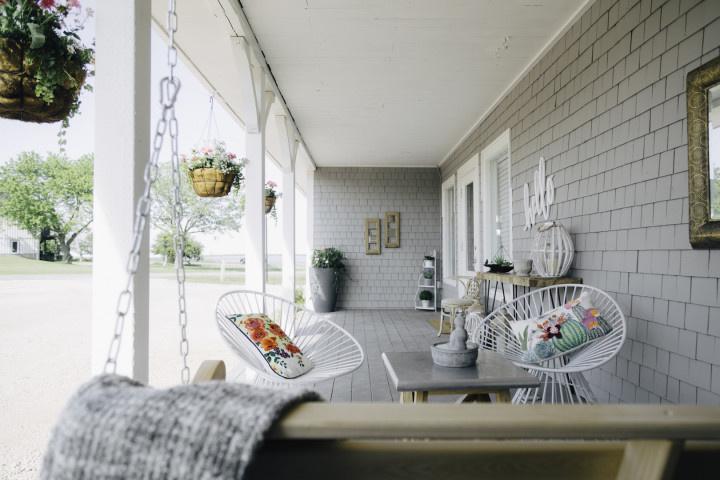 TreeTop Haven
TreeTop Haven is a PEI wedding venue perfect for woodsy celebrations on the more rustic side of rustic-chic. It's set among fifty acres of woods in Mount Tryon and has both indoor and outdoor spots to choose from. Its outdoor space (The Birdcage) is located in a birch tree clearing and can be used for a romantic forest wedding ceremony. For wedding receptions, The Nest, is the place to go. It's an indoor space that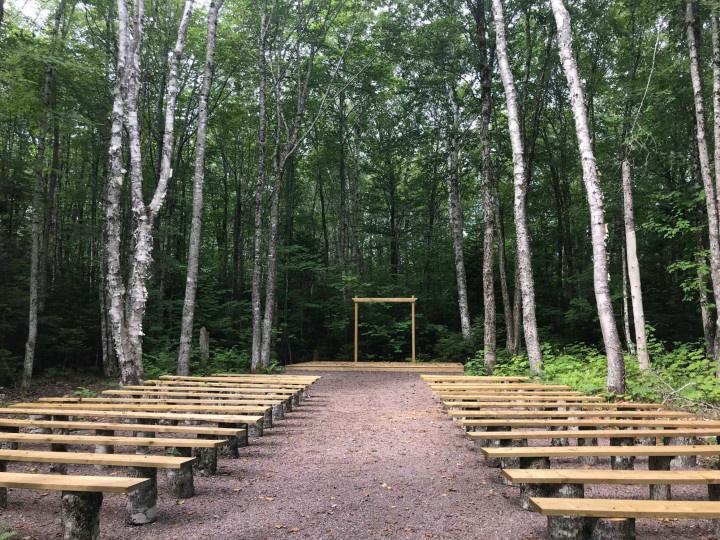 Find more PEI wedding venues on WeddingWire »