5 Rustic-Chic Newmarket Wedding Venues You Need to See
Looking for a rustic-chic Newmarket wedding venue? We've got you covered with these gorgeous options.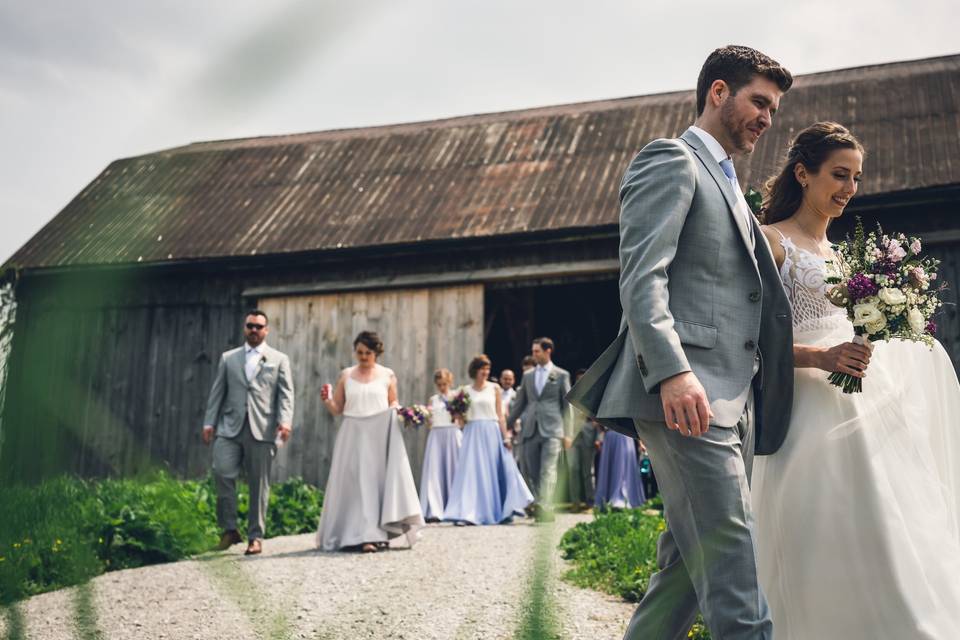 If you're on the hunt for rustic-chic wedding venues, Newmarket won't disappoint. From wineries to golf courses to farms, this town truly has it all. We've rounded up some of our absolute favourites in the area to help point you in the right direction. Now all that's left to do is to work out your itinerary, finalize your menu and stock up on trendy decor and you'll have the makings of a truly epic celebration.
Here are a few rustic-chic Newmarket wedding venues you need to see.
Holland Marsh Wineries
Getting hitched at a winery wedding venue sounds pretty sweet, right? You get top-notch drinks, killer vineyard views and indoor and outdoor options for your celebration. Holland Marsh Wineries has all of that and every rustic-chic bell and whistle you could ever want. Its clubhouse has wood-heavy decor, cabin-like features and 3,000 square feet of space for you to party. There's also plenty of room on the patio and lawn, so you can bring your ceremony and/or reception outside.
Capacity: 200 Guests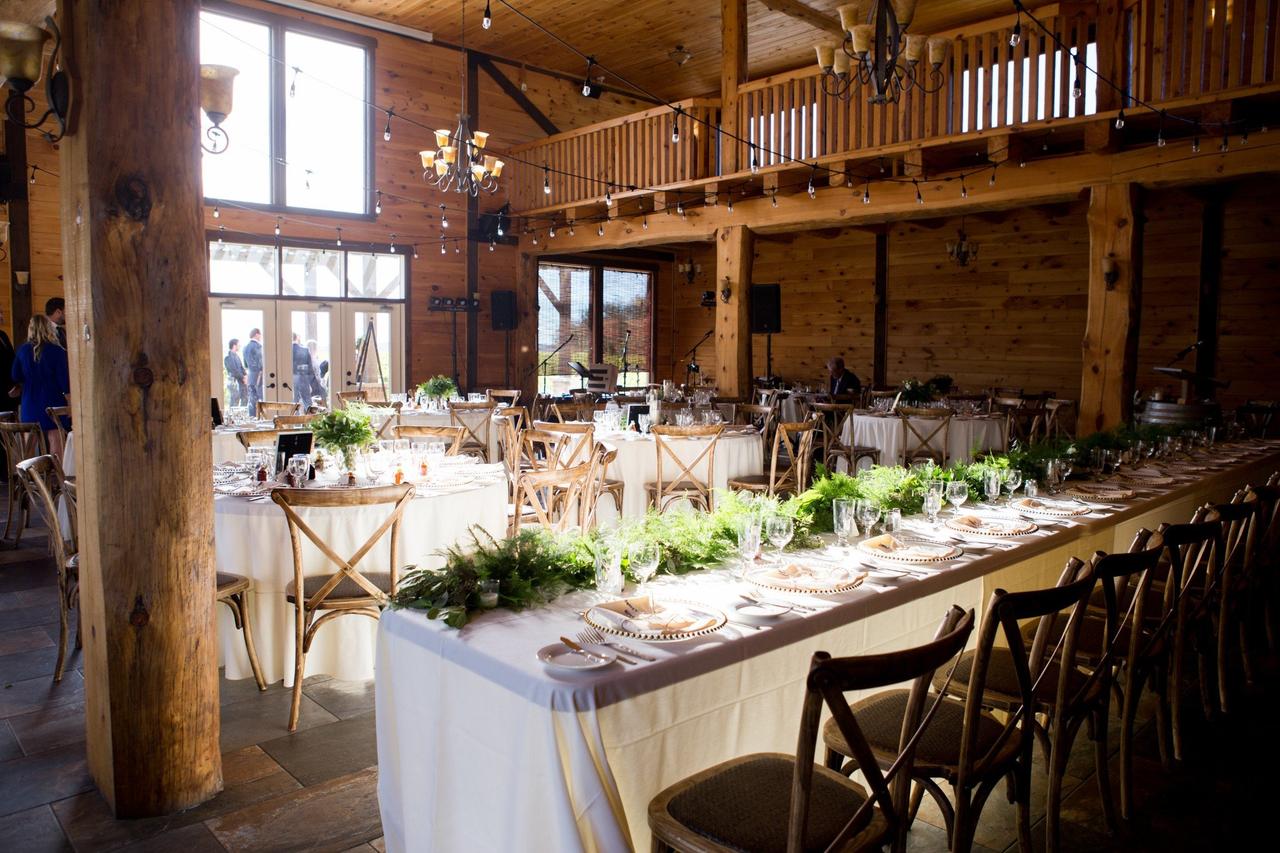 Cardinal Golf Club & RedCrest Clubhouse
If a golf club seems more up your alley, Cardinal Golf Club & RedCrest Clubhouse may just be the Newmarket wedding venue of your dreams. Both spaces are beautiful, but if you're on the hunt for something with some serious rustic-chic vibes, the RedCrest Clubhouse is the way to go. The function room has wooden features from top to bottom, giant windows (giving you plenty of natural light for your photos) and a cozy fireplace. You can also set up a marquee on the lawn if you'd like to embrace the great outdoors on your big day.
Capacity: 220 Guests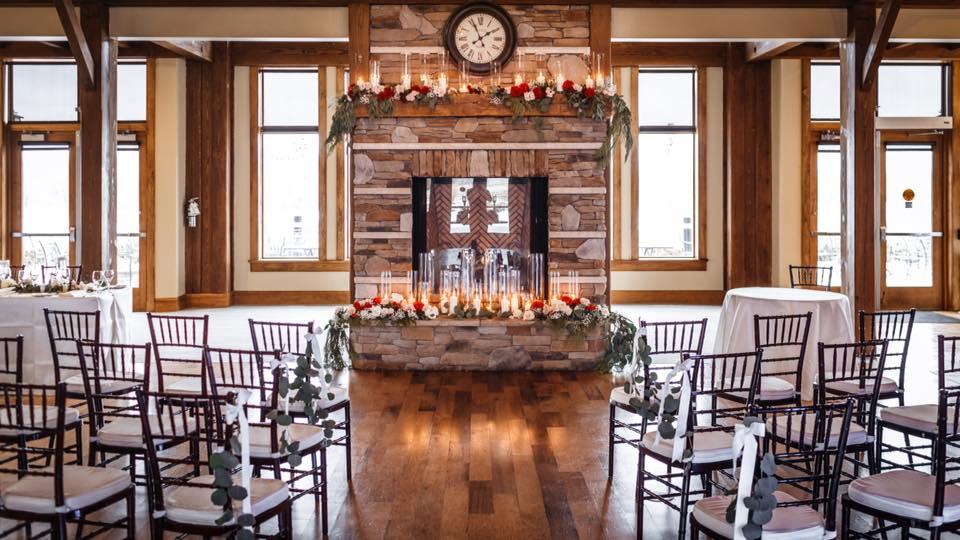 Waterstone Estate and Farms
When you think of rustic-chic wedding venues, barns and farms are probably some of the first images to come to mind. Luckily, Newmarket has a few worth looking into for your big day. Waterstone Estate and Farms is one of the best, offering a gorgeous clubhouse (complete with a stone fireplace and wood panelling), a vintage barn and tons of outdoor space. You can put all three to use on your big day to get the best of everything.
Capacity: 150 Guests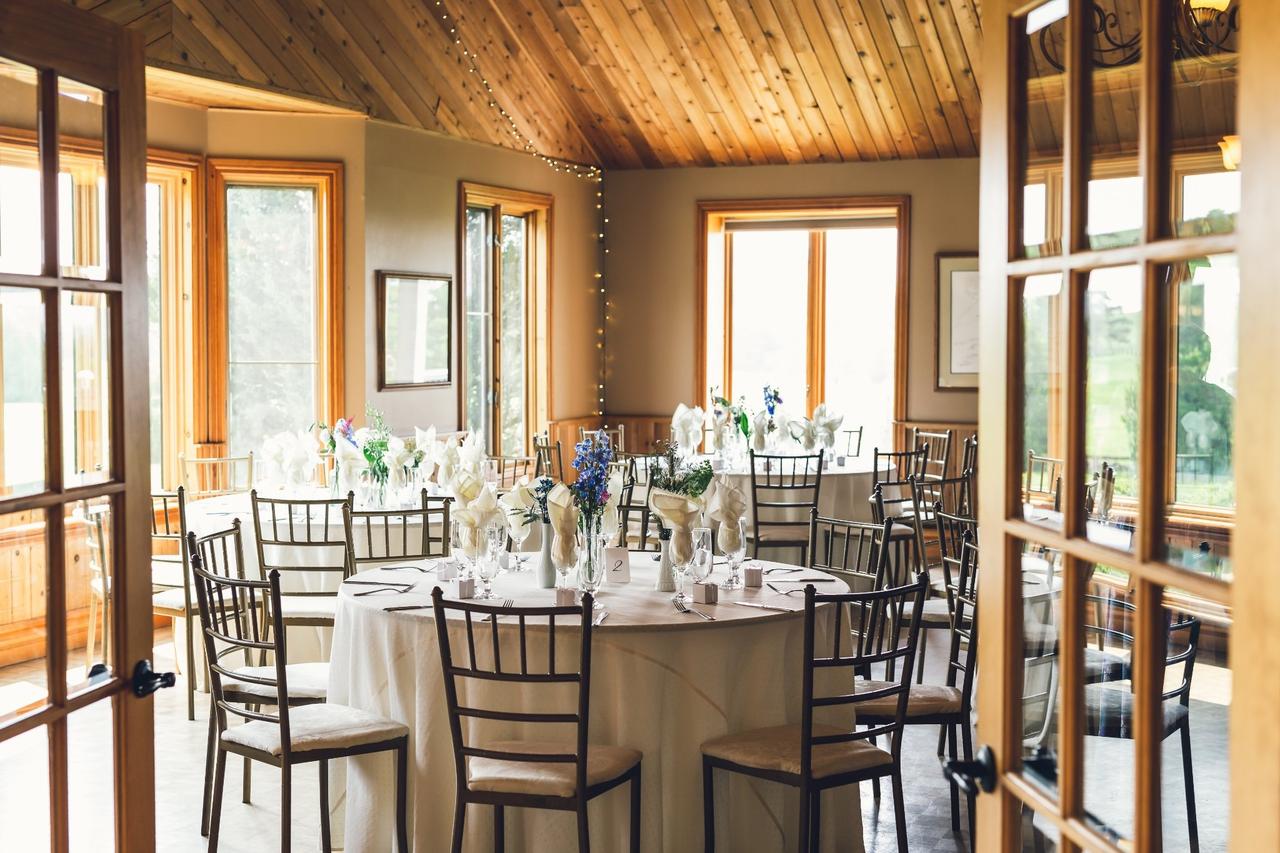 Country Cut Flowers
Country Cut Flowers may sound like the name of a florist, but it's actually a Newmarket wedding venue with a healthy dose of rustic-chic flavour. As you'd expect from its name, the property is filled with beautiful blooms, making it the ideal spot for an outdoor celebration. Not sold yet? It's also home to a shabby-chic barn, which is the perfect backdrop for your wedding portraits. Keep in mind that it can only accommodate 25 guests, so you'll only want to send invites to your nearest and dearest.
Capacity: 25 Guests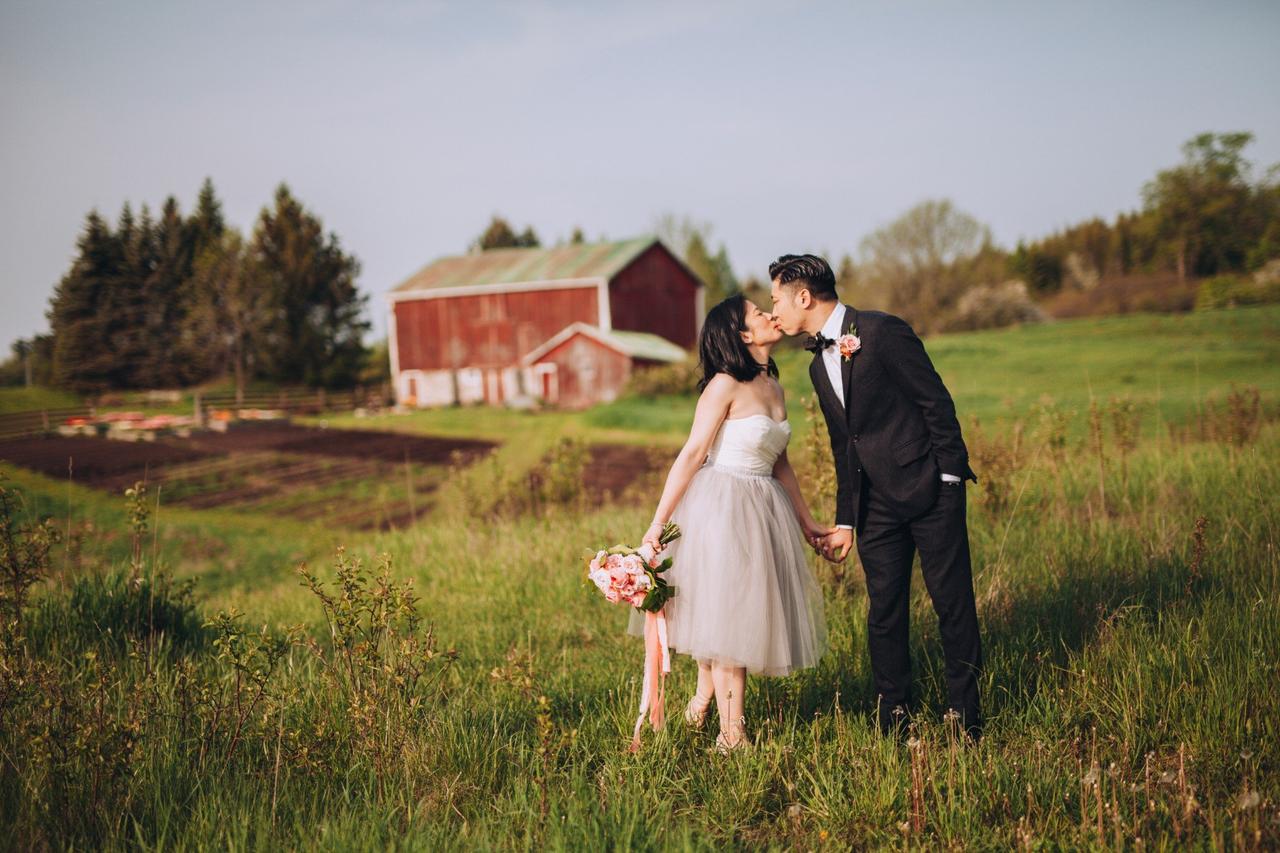 Fermanagh Farms
Last but certainly not least is Fermanagh Farms. This barn wedding venue is located in Schomberg, about a half hour drive from Newmarket (but trust us, it's worth the trek). The venue itself is a Pinterest lovers dream, with a massive revamped barn space and gorgeous outdoor options. We suggest having your ceremony in the great outdoors and then heading inside for dinner and dancing.
Capacity: 120 Guests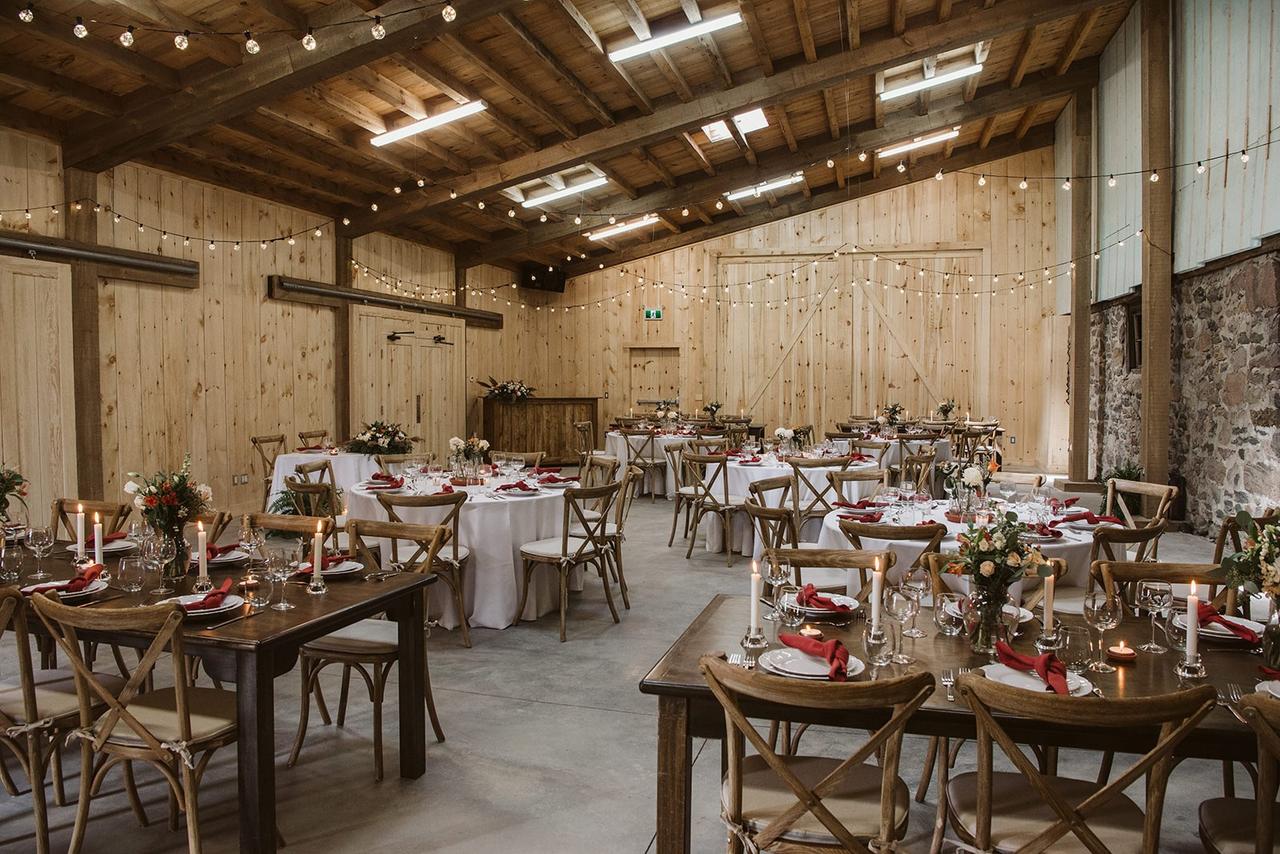 Browse Newmarket wedding venues on WeddingWire »