Bridal Portrait Photoshoot 101
Think about doing your very own bridal portrait photoshoot? Here's everything you need to know before you get to snapping.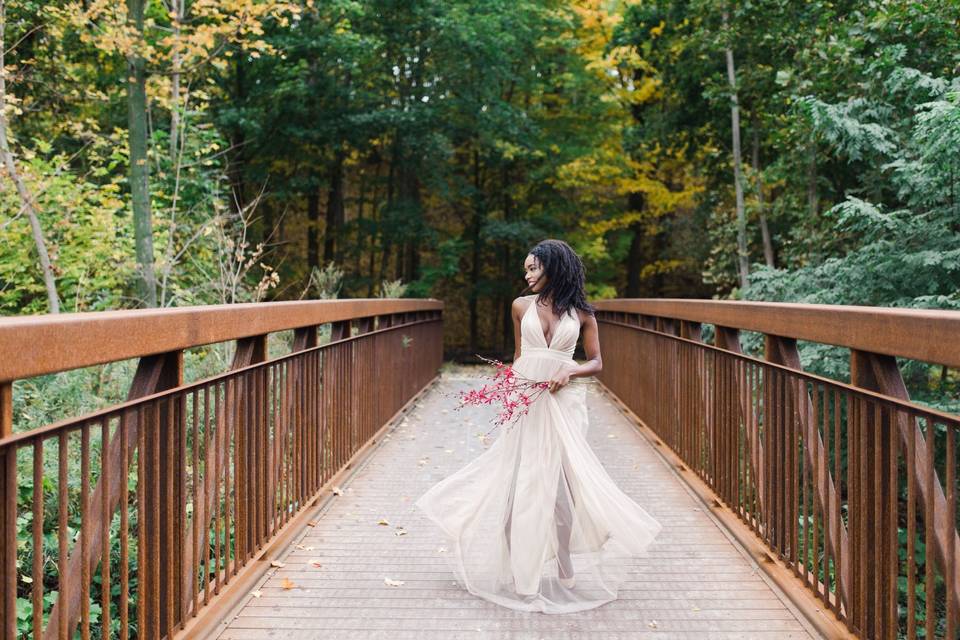 If you're worried about getting the perfect shots of you in all your bridal glory on your big day, a bridal portrait photoshoot is definitely worth considering. From who you should invite to when it should be scheduled, we've got all the need-to-know info for you right here.
This is bridal portrait photoshoot 101.
What is a bridal portrait photoshoot?
A bridal portrait photoshoot is a picture session that involves the bride getting dolled up in her full bridal makeup, hair and outfit and taking photos before the big day. They're usually fashion-style shoots that involve the bride posing against a minimalistic backdrop.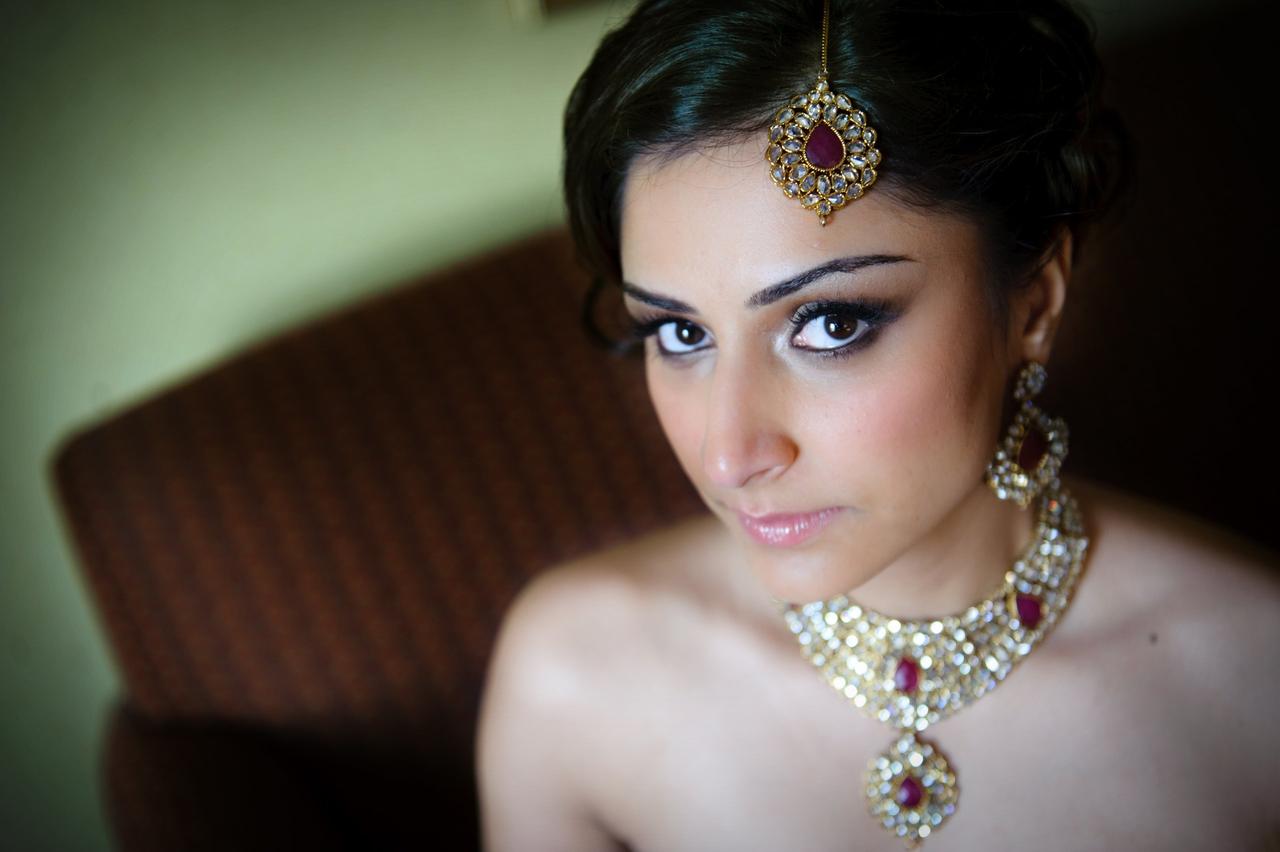 When should I do my bridal portrait photoshoot?
The bridal portrait photoshoot usually happens a month or two before the wedding. This will give you time to get your dress cleaned or mended if anything happens to it during the shoot. It'll also give you the opportunity to rework your makeup routine or hairstyle, if you're not 100% happy with that, either. Remember, you want to look almost identical to how you will on your big day, so don't make any massive changes.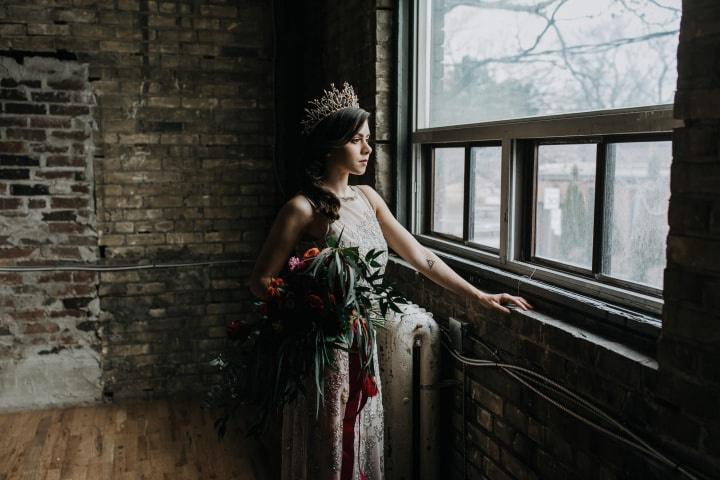 Who should I invite to my bridal portrait photoshoot?
Your hair stylist, makeup artist, photographer and maybe a small group of close friends or relatives (like maybe your bridesmaids and mother) to cheer you on. If you are planning on bringing along a squad, you may want to request that they dress for the occasion so that you can get a few shots with them, too.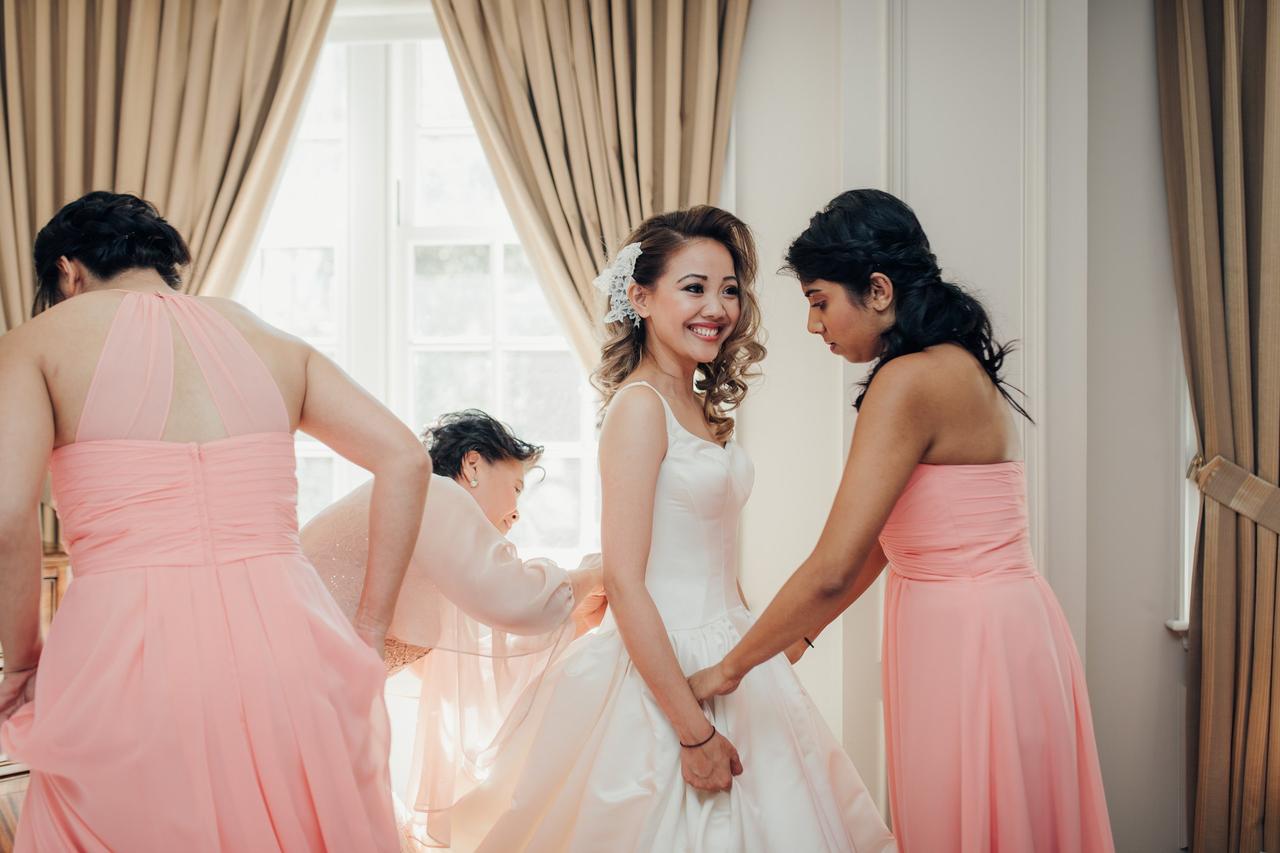 Where should I do my bridal portrait photoshoot?
The options are endless! Bridal portraits are typically taken in a studio, but they can really be shot anywhere. If you want your bridal portraits to perfectly mesh with the rest of your wedding photos, you may want to ask your wedding venue coordinator if you can book it for your session.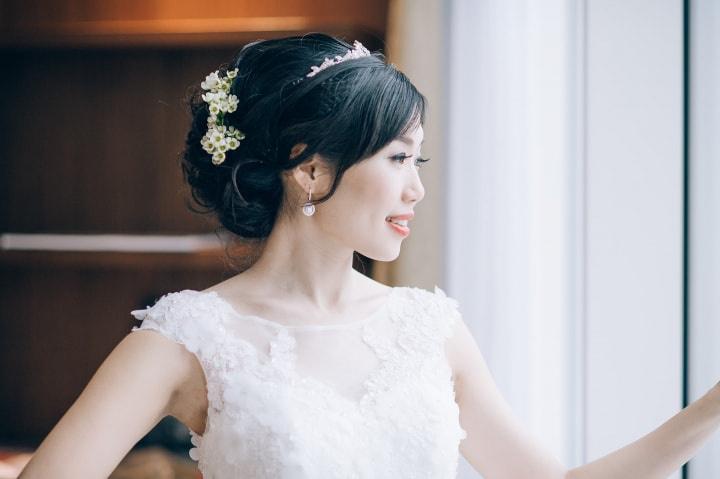 What are the perks of doing a bridal portrait photoshoot?
Doing a bridal portrait photoshoot means you won't have to put away time on your big day to get photos of you in your wedding attire. You'll probably want to remember every detail, and a personalized shoot is a great way to ensure it's captured from every angle. It's also a chance for you to give your hair, makeup and photography vendors a dress rehearsal.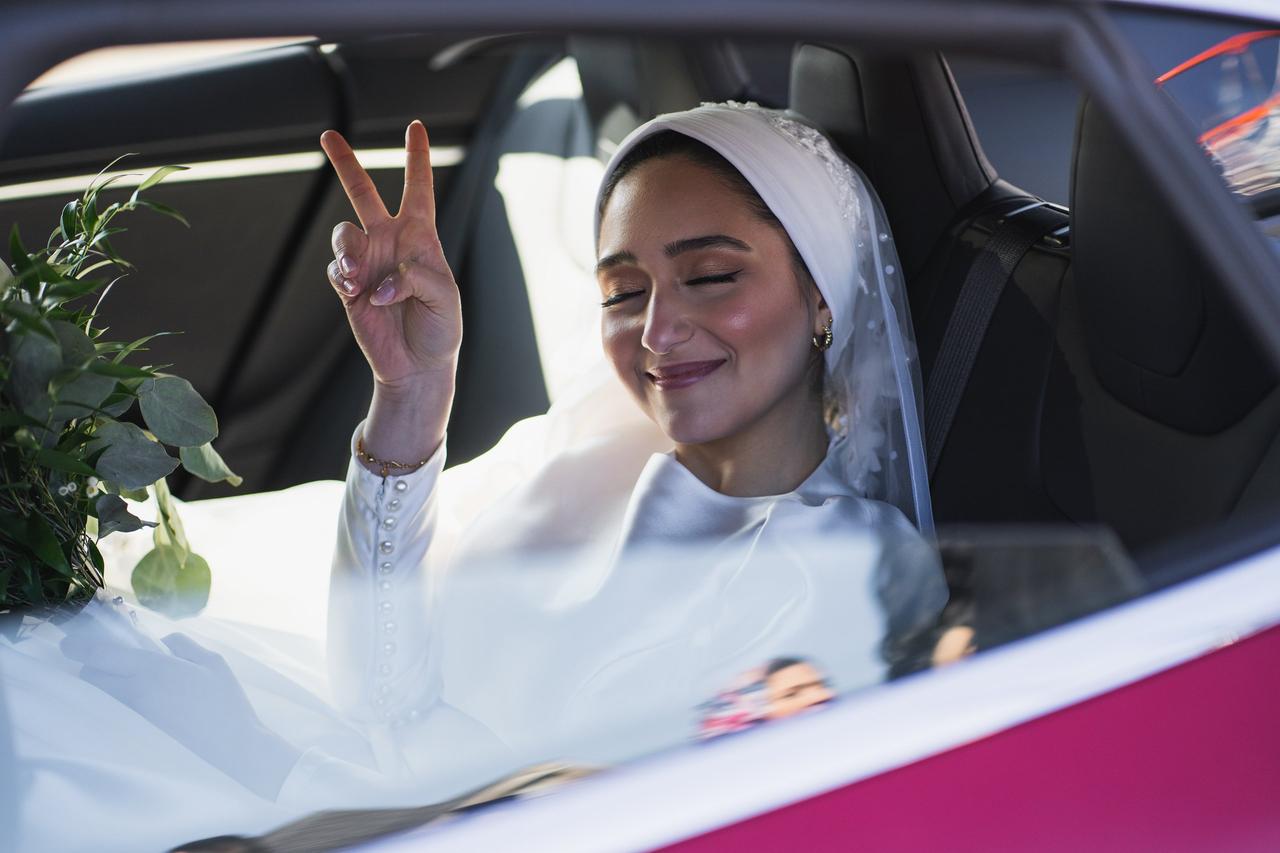 How much does a bridal portrait photoshoot cost?
This all depends on your photographer's fees, your location and the props you plan on using. If you're really pinching your pennies, you may want to ask a talented friend or family member if they're up to the task of shooting you, though a bridal portrait photoshoot is a great opportunity to give your wedding photographer a solid trial run (providing you have the funds). Just remember to work it into your budget so that you don't overspend!
Find a wedding photographer for your bridal portrait on WeddingWire »