10 Helpful Tips That'll See You Through Your Bridal Fittings and Alterations
If you've got bridal fittings and wedding dress alterations on the horizon, here are the essential tips you need to know.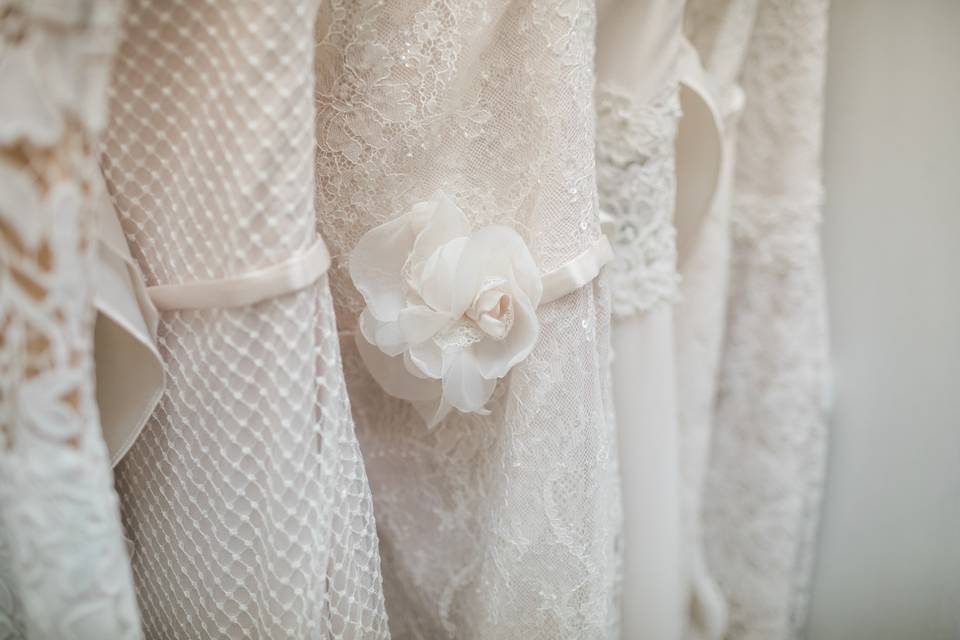 So, you've got your wedding dress picked out and think you're good to go? Think again! While you deserve a major congratulations for saying yes to the dress, your wedding gown appointments don't actually stop once you make your purchase. In fact, you should look forward to a few meetings with a seamstress once you've actually got it in your hands. From raising hemlines to making sure your bodice fits your body like a glove, these appointments will ensure that you look like a million bucks when you walk down the aisle. We've rounded up the most important things you need to know to see you through every fitting and alteration you book.
Here are a few helpful tips that'll see you through your bridal fittings and alterations.
Even if your dress seems to fit perfectly, you'll probably need alterations
Chances are, you chose a wedding dress that fits you pretty darn well (I mean, you chose it for a reason!). Well, did you know it could probably fit you even better? You'll want to schedule alterations with a seamstress even if you think your dress is good to go for a second, professional opinion. P.S. If your weight fluctuates in the months leading up to your wedding, you may need a few appointments to make sure everything is just right.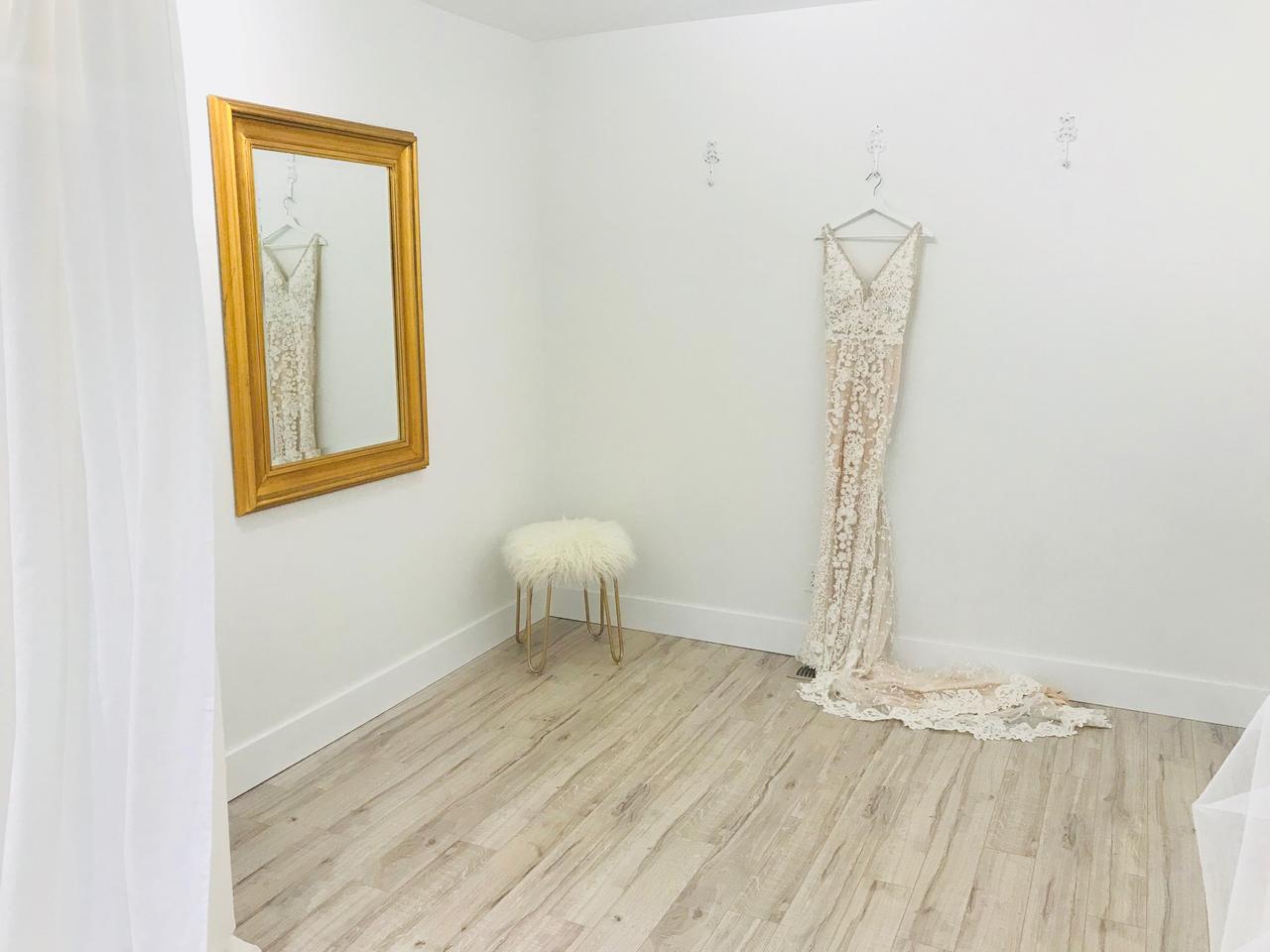 If you want your dress to fit like a glove, plan for multiple fittings
You don't need to just book one fitting, you need to book several. Your first appointment is to figure out exactly what needs to be done and you'll tailor every inch from then on out. For example, you may decide to bring the waist in on your first appointment, and then once that's done you may realize you need to drop a hemline, so you'll need to have another. It may seem tedious, but all the hard work will ensure that every inch of your dress is perfect when your big day arrives.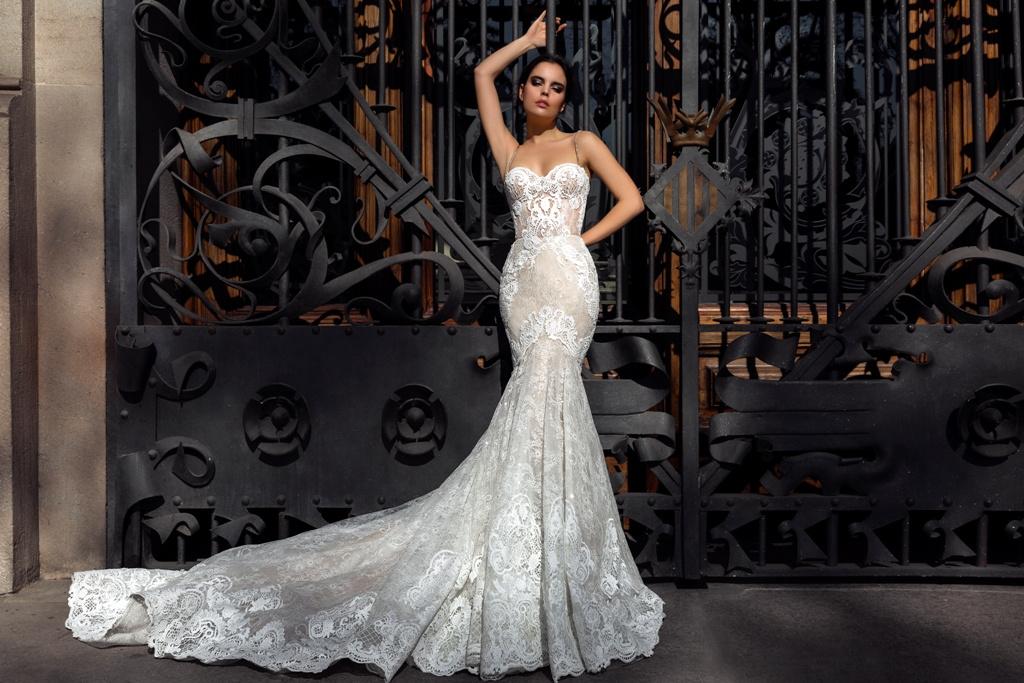 Ask your supplier if they offer in-house alterations
Don't know where to begin when it comes to finding a seamstress? Ask the bridal boutique where you bought your wedding dress if they offer in-house alterations. Many do, and if they don't, they should be able to point you in the right direction. Pro tip: if their suggestions don't fit your style or budget, you can always ask your friends and family where they got their wedding dresses altered (crowdsourcing is never a bad idea when it comes to wedding stuff!).
Bring your bridal accessories along with you
You want to know how everything's going to work together on your wedding day, so bring your bridal accessories and shoes along to all your fittings and alteration appointments. Accessories like belts and sashes that are going to be worn over top of the dress are especially important, so your seamstress doesn't make any alterations that clash with them or make them hard to wear.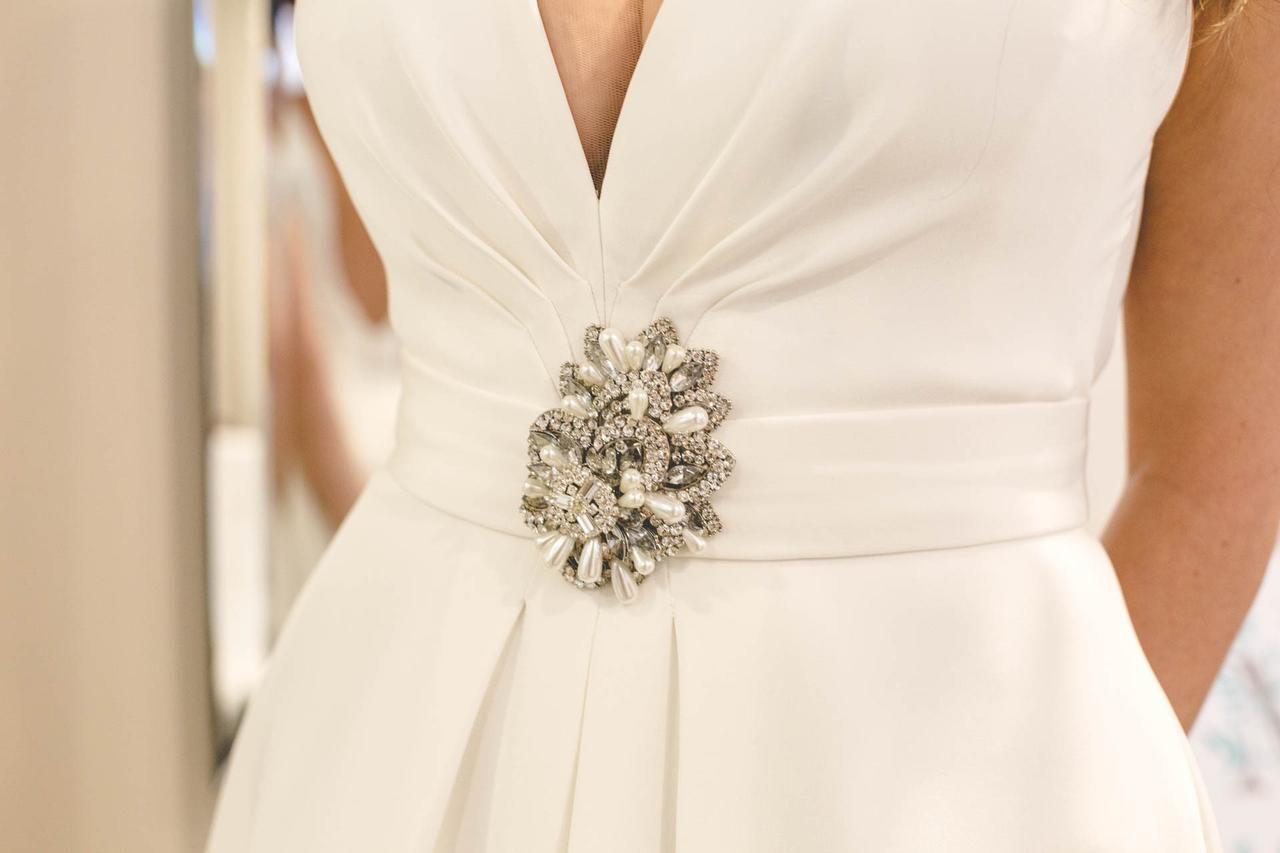 You can usually add (or take away) parts of your dress to make it fit you perfectly
No part of your wedding dress is 100% permanent, if you want to make changes, go ahead and make them (well, ask your seamstress to make them)! Whether it's the wedding dress neckline, length, or the way it hits a certain part of your body, most things can be changed with a needle and thread.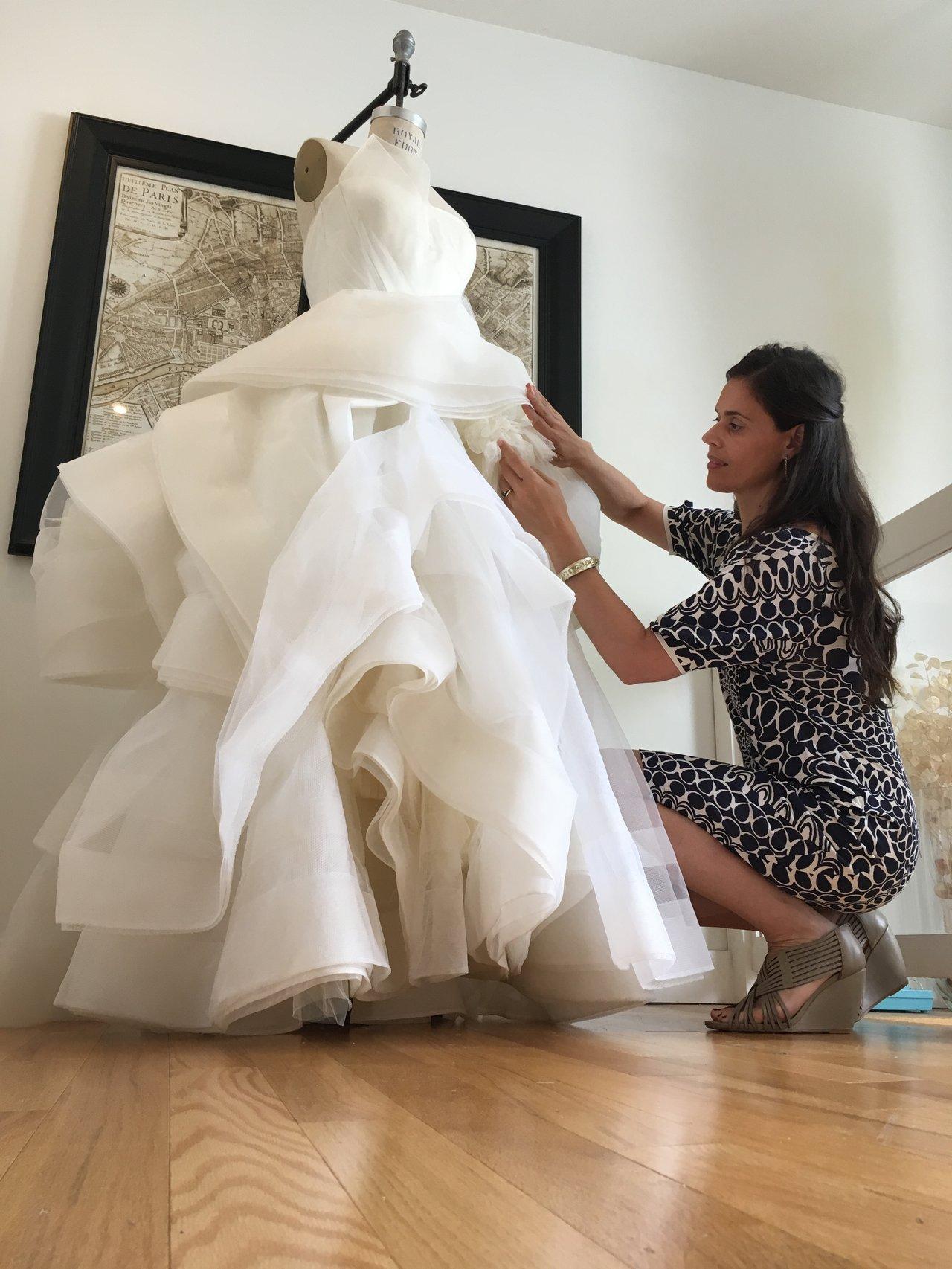 Be vocal (but polite) about what you like and what you don't like about your dress
You probably love most parts of your dress, but you may not love every single inch (and that's A-OK). Tell your seamstress in a polite manner all the things you'd like to change to make their job easy. If they end up suggesting (or making) an alteration, you don't love, go ahead and point it out. You don't want to end up wearing a dress that doesn't live up to your expectations on your big day because you were to shy to say anything.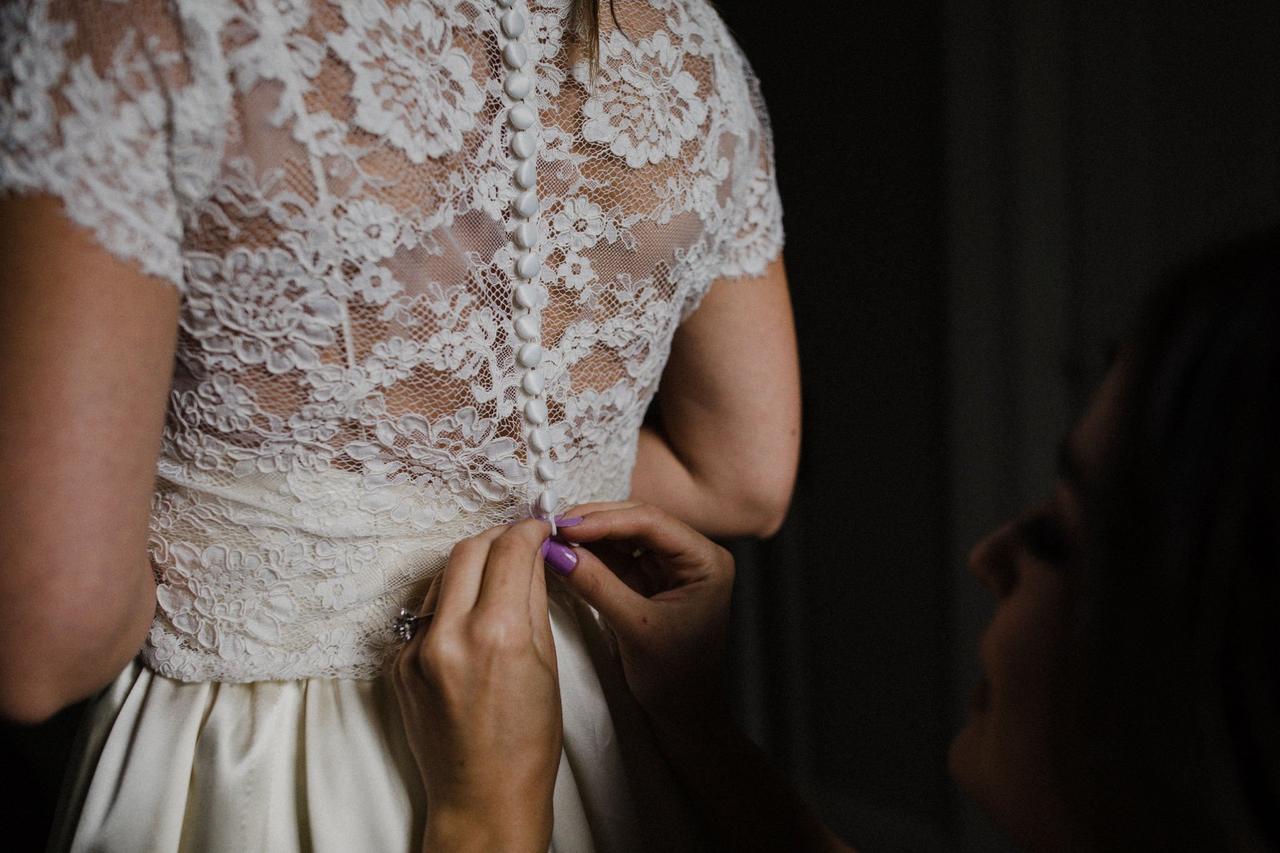 Even custom gowns require fittings
If you've ordered a bespoke gown, you'll probably still need to arrange a few fittings. Even made-to-measure wedding dresses need a bit of adjusting, so don't be surprised if it takes a few tries to get everything exactly right. Trust your gown-maker and, once again, don't be afraid to speak up - after all, this gown is being made just for you!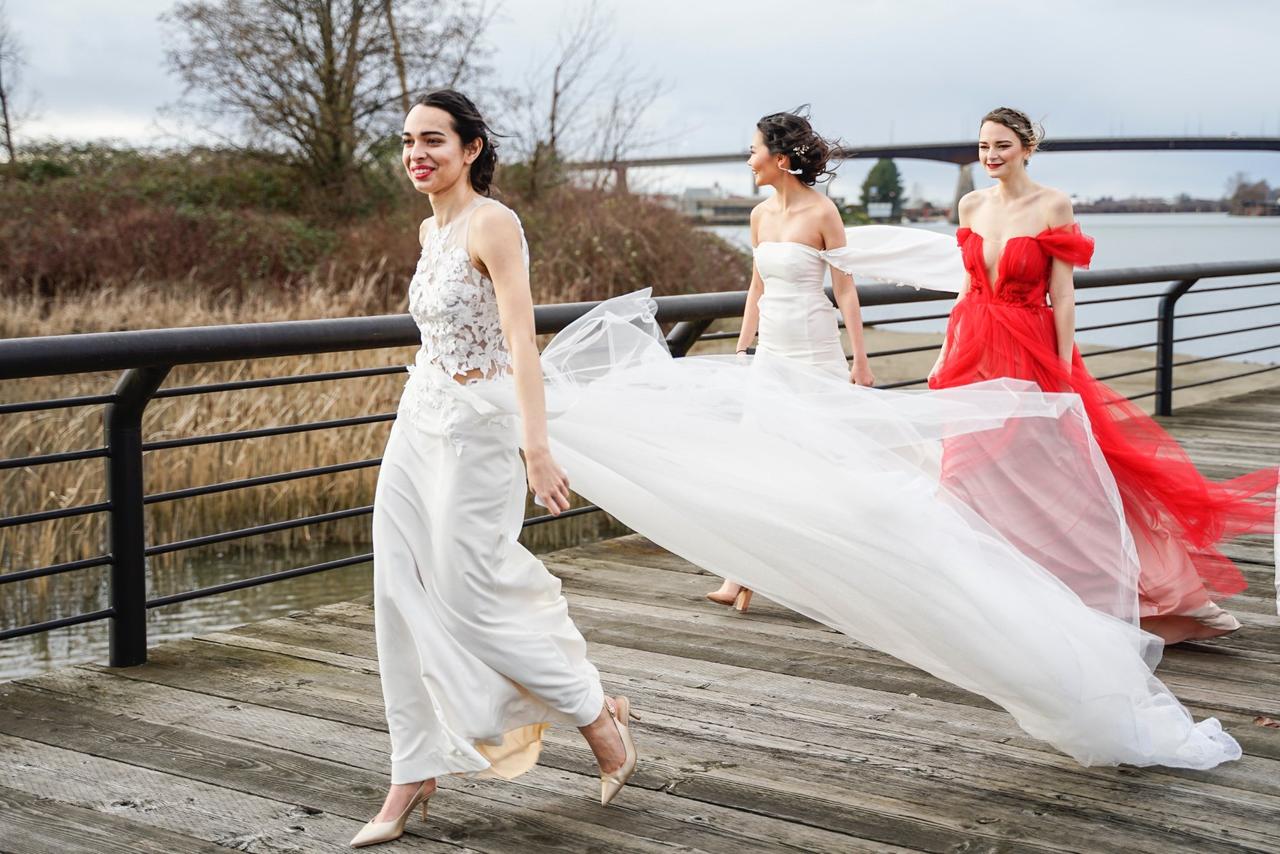 If you're rocking two dresses on your wedding day, make sure to get both altered
If you're wearing separate dresses at your ceremony and reception, get a seamstress to take a look at both. You want to look flawless in every wedding photo, so don't put all your attention on just one look. P.S. They may be able to offer you a deal or discount because you're getting two dresses adjusted, so don't forget to ask.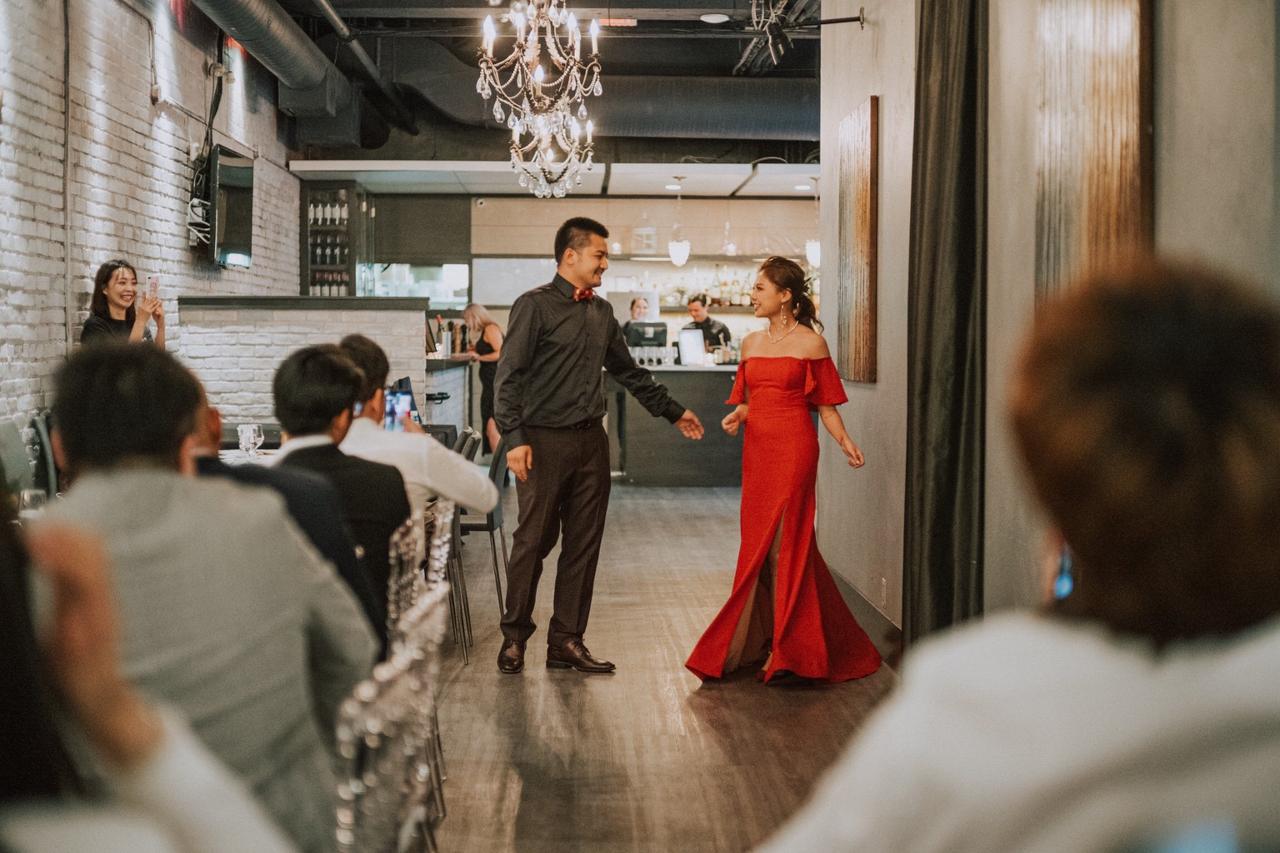 Add alterations into your wedding budget so you don't overspend
You probably worked your wedding dress into your wedding budget, but don't forget to factor in dress alterations. Some shops offer them at low prices, but if you're going to make a ton of changes to a gown, it can cost a fair chunk of change. When you're trying on dresses, make a point to ask how much alterations typically cost, so you can get an idea before you throw down a ton of cash on a gown.
Find wedding dress shops on WeddingWire »