6 Ways to Serve Waffles at Your Wedding
Waffles are the real chameleons of the breakfast food family. Here's how to serve them at every part of your wedding - from your cocktail hour to your post-wedding brunch.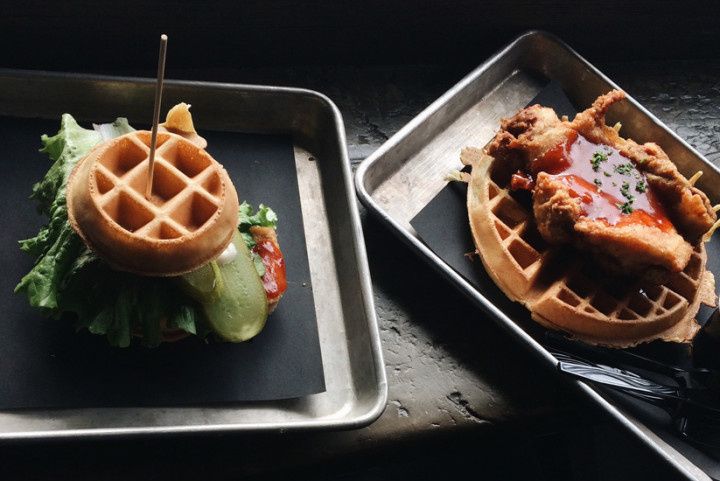 Have you heard the news? Waffles aren't strictly a brunch food. If you want to amp up your wedding menu, we suggest turning to this beloved dish for help. Waffles can be turned into just about anything – from an amazing cocktail hour appetizer to a killer main course. If you're looking for a few ways to serve them up on your big day, we've got your back.
Here are a few ways to serve waffles at your wedding.
As hors d'oeuvres
Take your cocktail hour to the next level by offering up some mini fried chicken and waffle skewers or serve toonie-sized dunkable waffles with shot glasses filled with syrup or chocolate and pats of butter. I guarantee your guests will be grabbing for them all the way up until dinner is served.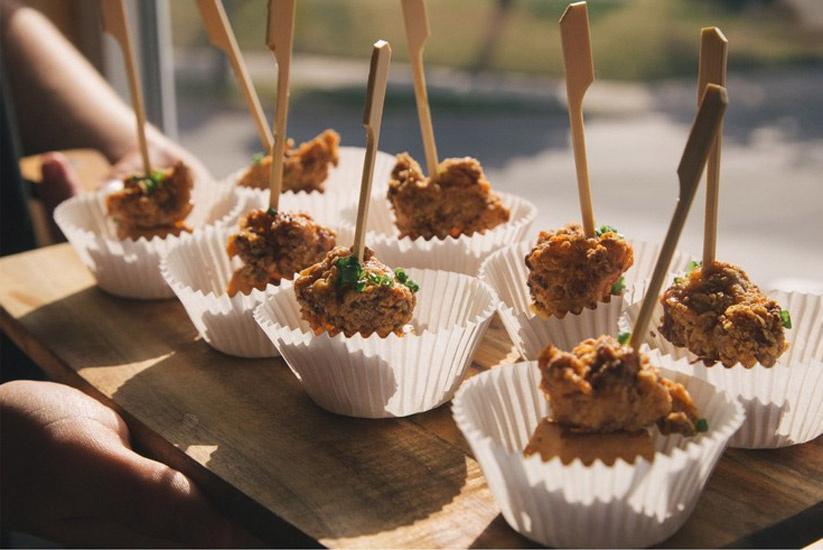 In a cocktail
Use your favourite dessert to inspire your wedding's signature cocktail. I mean, seriously, how amazing does a Belgian waffle martini sound? If you aren't a fan of super sweet beverages, you could always use it to garnish something a little stronger, like a rye-based bevy or a souped-up caesar (way more impressive than a lemon or lime wedge, if you ask me).
As a main course
Forget about chicken kiev and herb-crusted salmon, why not serve waffles as your main course? No, we're not suggesting you skip dinner and go straight for dessert, just have your caterer craft some savoury waffles, instead. They are quite the chameleon food and can be topped with pretty much anything under the sun, so get creative.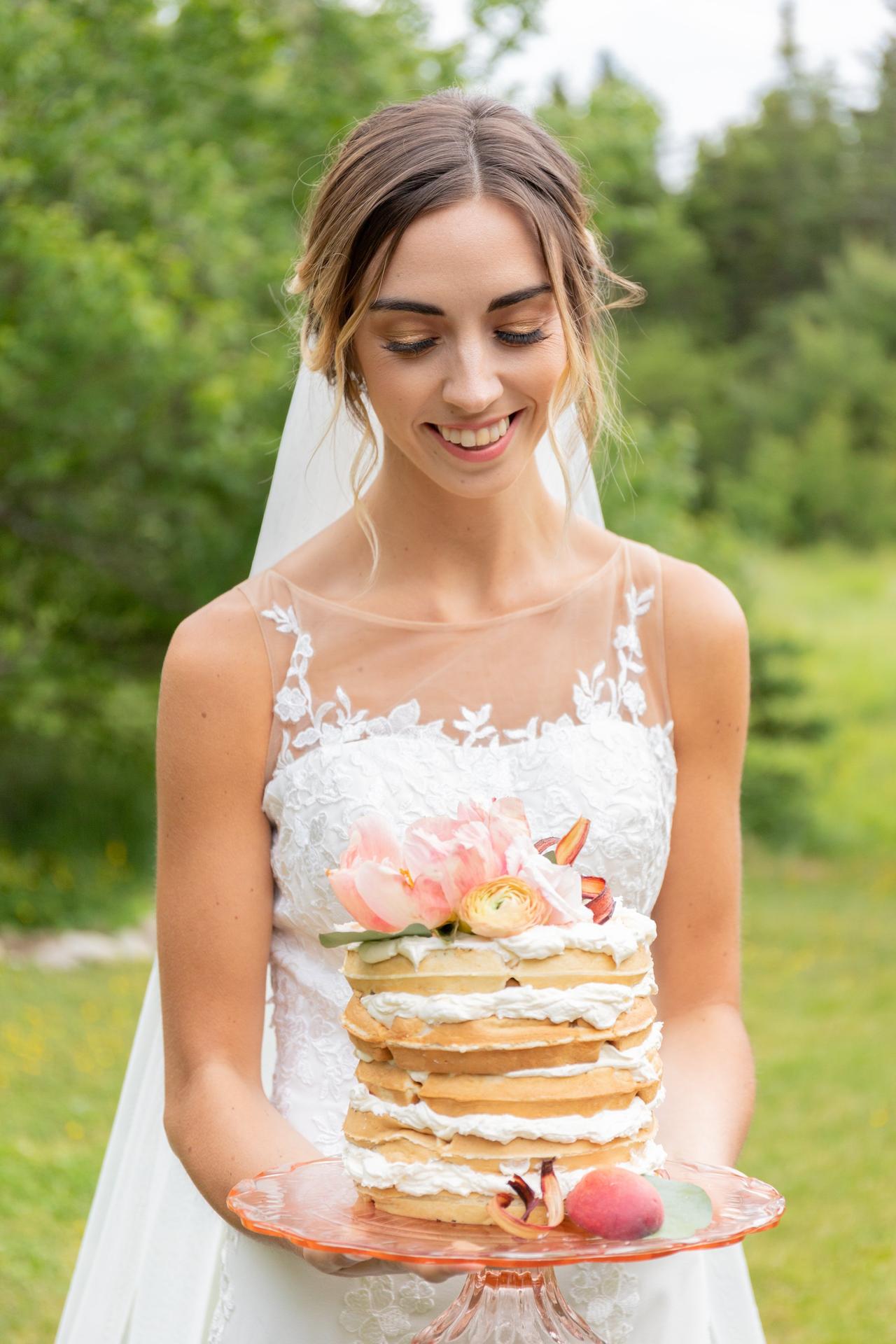 In place of your wedding cake
Every wedding needs a cake – but here's the thing, it doesn't actually need to be made of cake. If you prefer the idea of waffles to tiers of ganache, fondant and devil's food cake, go ahead and make the swap. A tower of fluffy Belgian delights topped with mountains of cream and berries can look and taste just as impressive.
As a late-night snack
Thinking about serving late-night snacks at your wedding? Why not turn to one of the trendiest breakfast food for a bit of inspo. I'm sure your guests would be stoked to see just about any treat after working out on the dance floor for hours, but we think you should go the extra mile. Pull out all the stops and serve up sweet and savoury waffles, waffle sticks or waffle tacos – not only do these taste delicious, but they're also extra photogenic.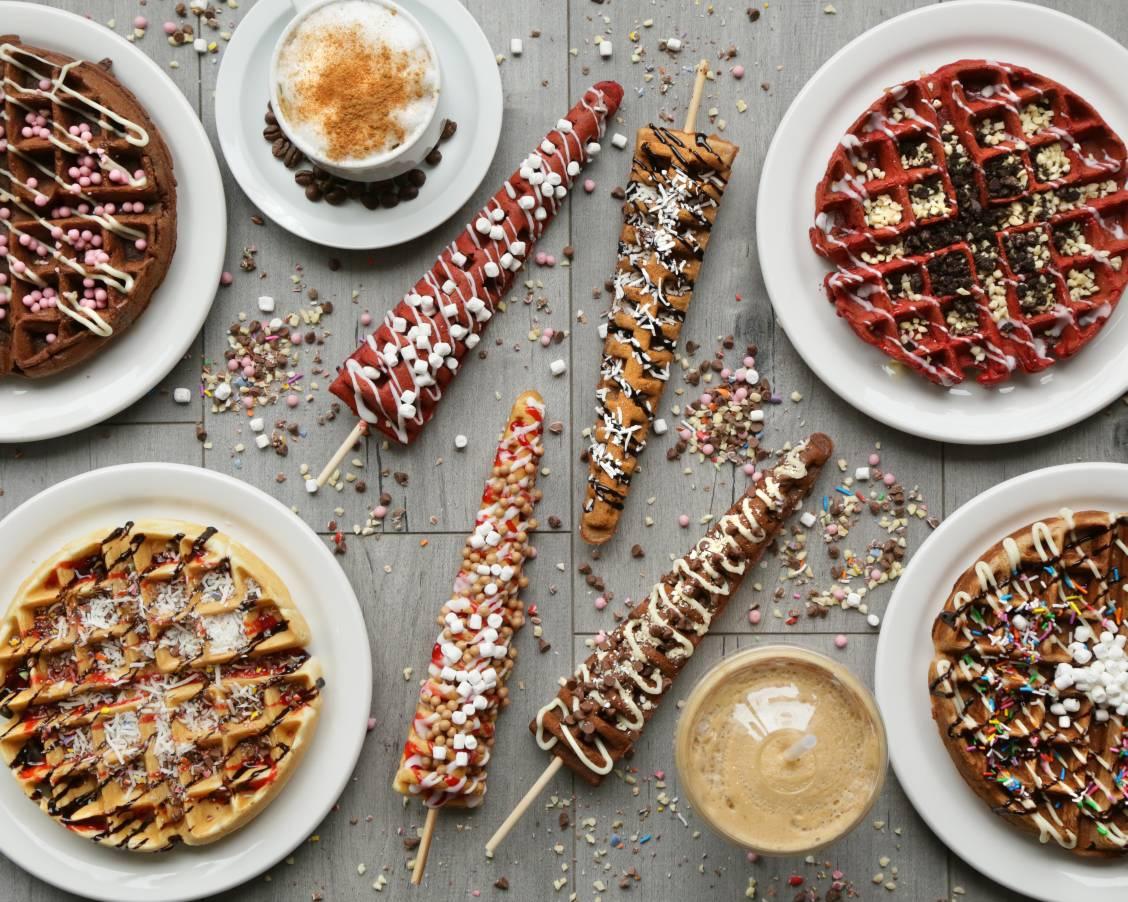 At your post-wedding brunch
Waffles definitely deserve a spot in your post-wedding brunch spread. They're first and foremost a breakfast food, so this is where they'll really shine. When it comes to dishing them out, you've got options. You could serve them stacked with whipped cream and berries, alongside fried chicken or at a food station.
Find your wedding caterer on WeddingWire »