6 Things Grooms MUST Do the Day of Their Wedding
From dressing the part to staying cool under pressure, here's everything you need to do to get to the altar with as few speed bumps as possible.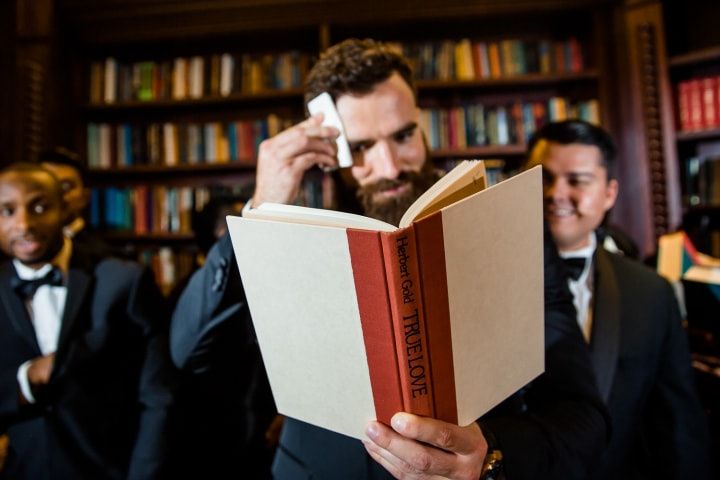 Want your wedding to go off without a hitch? Of course you do! Well, to keep everything running smoothly you'll need to remember your essential groom duties. From suiting up to sending love, there are a few things you'll need to take charge of. Yes, your amazing bride-to-be probably took on a lot of the wedding planning responsibilities leading up to your big day, but now it's your turn to spread your wings and fly.
Here's everything a groom must do on the day of their weddings.
Dress to impress
The bride is probably going to steal the show with her gown, but that doesn't mean you can slack on your own wedding look. Make sure you have the time to get groomed, suited and booted before making your way to the ceremony venue. Remember, your groomsmen should follow suit, as they'll be up there with you. You don't want crooked boutonnieres and unkept beards to ruin your wedding photos.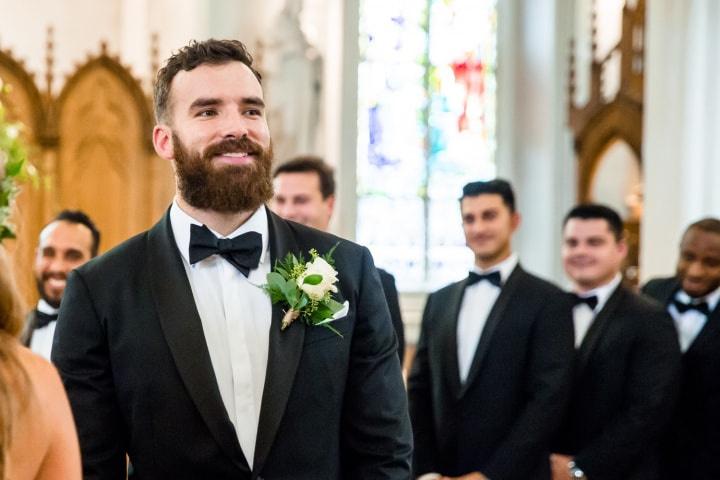 Keep your eye on the time
When it comes to weddings, timing really is everything. First, you'll want to make sure your family, wedding party, and VIP guests have the schedule for your big day etched into their brains so that no one misses the main event. Once you've sorted them out, watch the clock for your own wedding day activities. Planning on going for brekky with your best man? Make sure you're not in a food coma or stuck in traffic when you're supposed to be getting ready.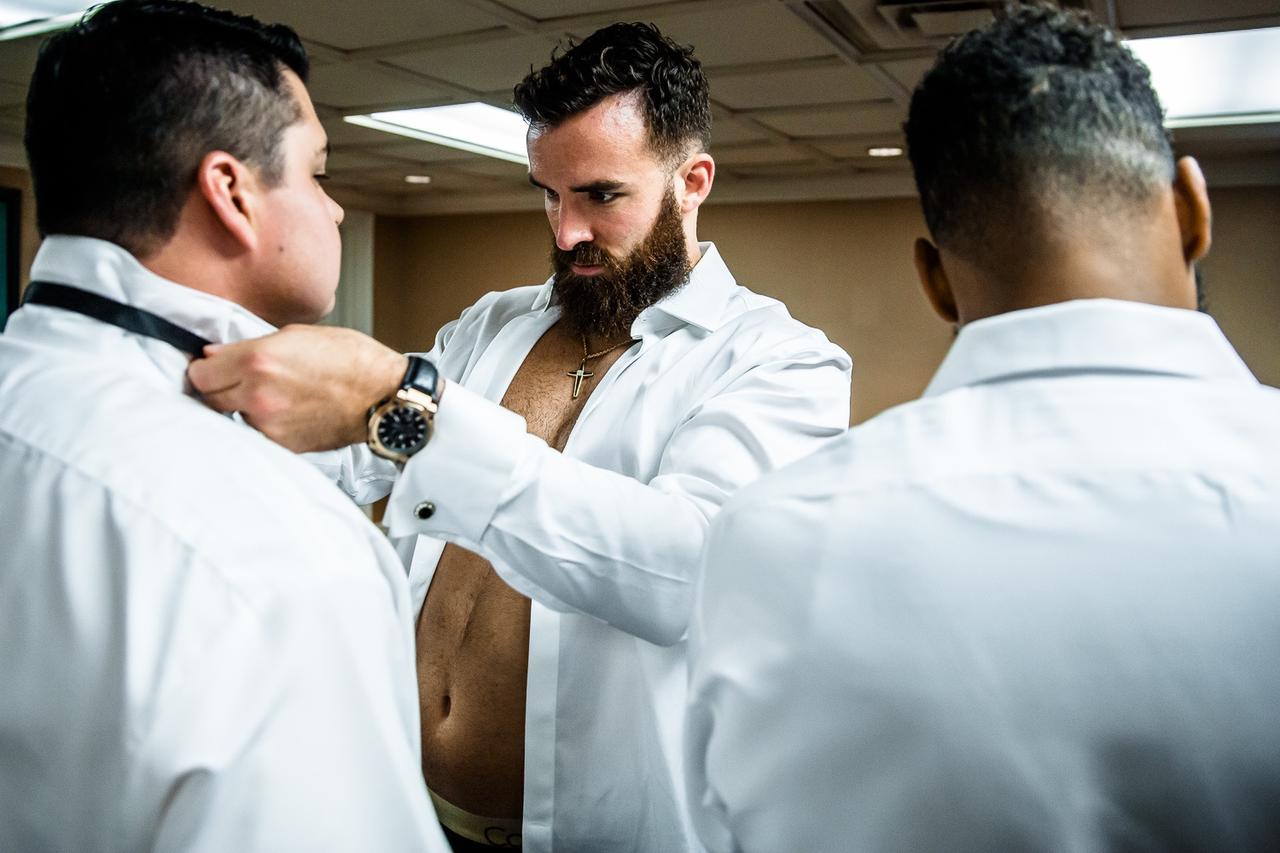 Send some love
Yes, you're about to exchange rings with your S.O., but that doesn't have to be all. Send them a special little something before the wedding to remind them that you're in this together. It doesn't have to be extravagant, a nice love letter or something that reminds them of an inside joke or amazing memory is the route to go. This should warm any cold feet in the building.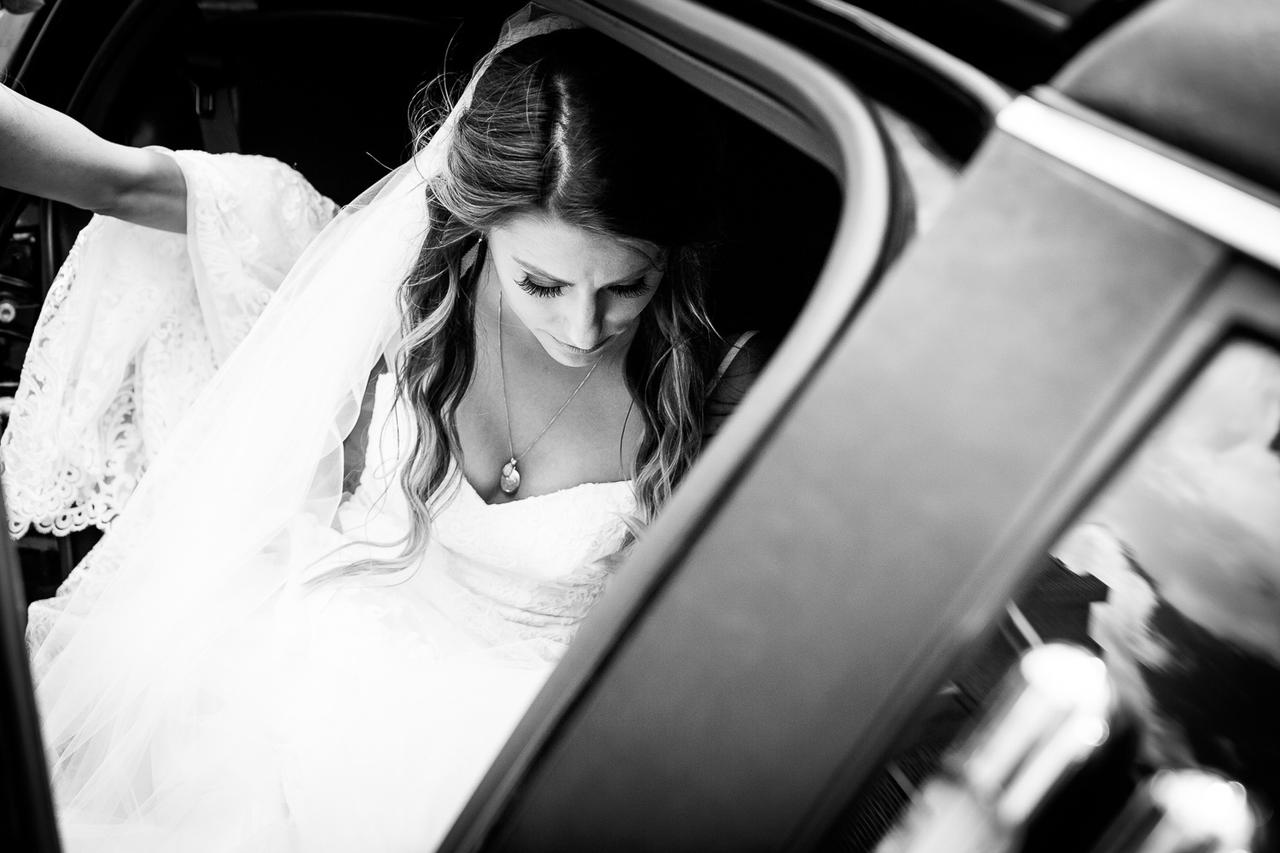 Stay fueled
Your wedding day is not a sprint, it's a marathon - and you, my friend, will need some energy to see you through it. Between getting ready, arriving at your ceremony venue, saying your "I dos" and getting to your reception, you won't have a ton of time to eat. Make sure you arrange to have a pre-wedding meal delivered to wherever you're getting ready so that your stomach won't be grumbling at the altar (at the very least have a few Clif bars on hand). Please, remember to eat before you slip into that tux, you don't want to realize you had mustard on your shirt after your photos have been developed.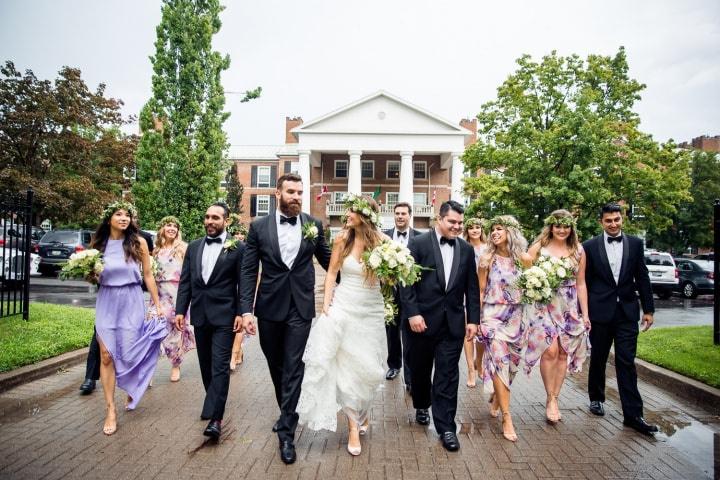 Keep calm and carry on
Everyone tells you that your wedding day will be one of the happiest days of your life, but what they forget to say is that it will also be one of the most stressful. There's a lot to remember and you're bound to encounter a few speed bumps along the way. When things begin to feel like they're piling up, take a few minutes for some "me time". Find a quiet room and zen out by yourself, listen to a pump up jam or do a little meditating and then get back into the swing of things.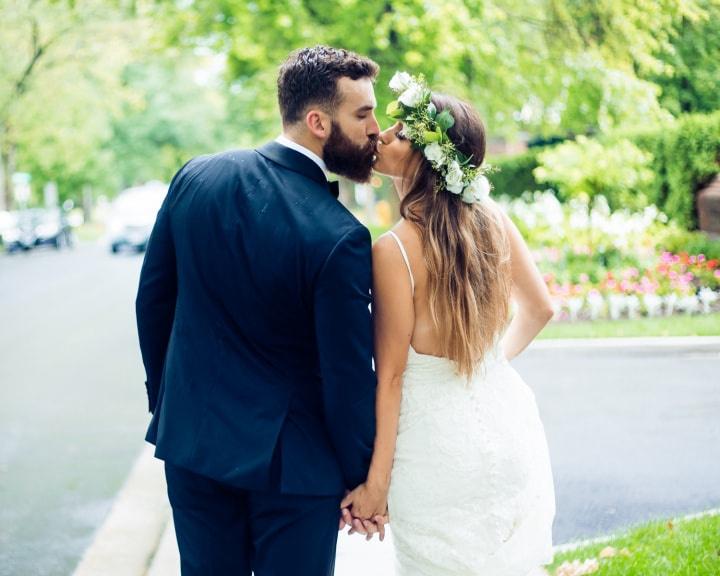 Be a helping hand
Weddings are carefully choreographed dances that involve a lot of moving pieces, so you'll want to know exactly who's taking care of what. Take note of everything you're tasked with, from picking up your tux to letting your caterer into the venue and everything in between. Make sure to hash out these details with your soon-to-be spouse and wedding planner before your big day arrives so that you're all on the same page. Remember to have an emergency team waiting in the wings in case something goes awry.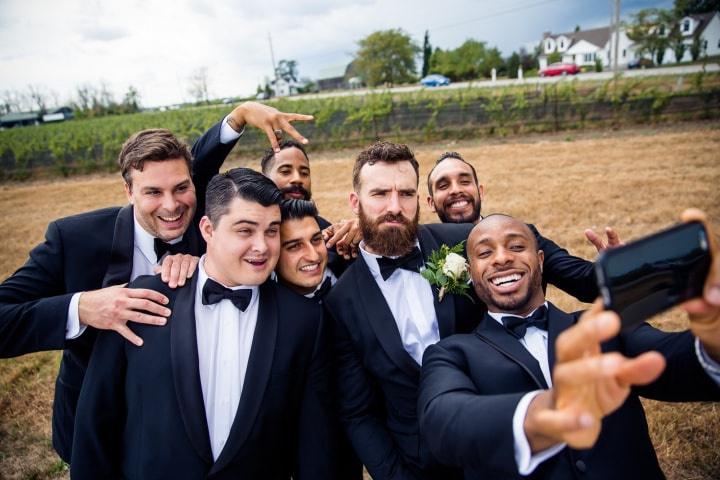 Find your wedding suit and men's accessories on WeddingWire »