5 Wedding Website Don'ts
From ignoring your wedding theme to making your site impersonal, here are a few wedding website no-nos.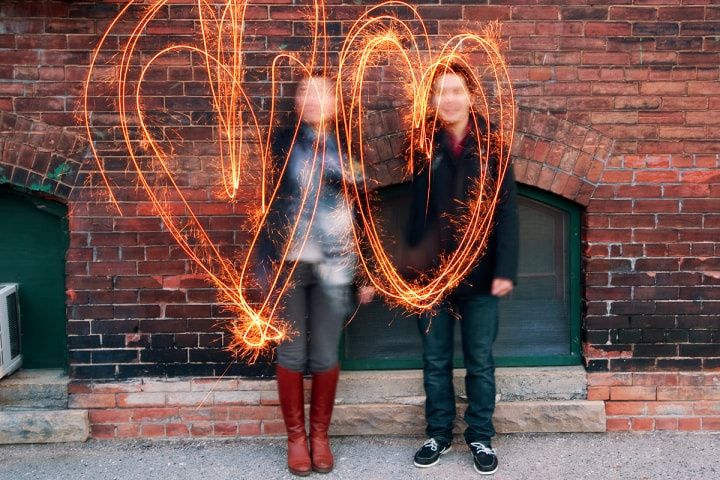 Creating a wedding website is a total must. Its purpose is to provide your guests with all the important details of your wedding, saving you from spending hours fielding questions like "what time does your wedding start, again?" and "I can't remember what you said about kids, can I bring mine?". While there are a lot of things you should do when creating your wedding website, there are also a few you shouldn't.
Here are a few wedding website don'ts.
Don't ignore your wedding theme
You most likely spent a lot of time cooking up the perfect wedding theme for you, so why not put it to use on your wedding website? If you're throwing a sleek, black-tie affair, pepper your site with black and white photos, choose an elegant flowery font for your headings and make sure that everything matches your monochromatic colour scheme. This will give your guests an idea of what to expect on your big day.
Don't make it impersonal
Your wedding website is all about you, so you'll want to infuse it with a bit of personality. Include a few sweet photos of you and your partner, share your love story and throw on a few fun facts on your relationship. You should focus on getting important information - like the date, venue and FAQ page - up but adding some personal touches can turn your site from drab to fab.
Don't include info for exclusive events
If a handful of your pre-wedding events have more exclusive guest lists than your big day, don't publicize them. You probably don't want your second cousins and high school chums showing up at your rehearsal dinner, so skip sharing that info on your wedding website. Send out invites (or evites) for those events separately and you shouldn't run into any problems.
Don't get super wordy
While you shouldn't slack on providing information, there is such a thing as overdoing it in the word department. You'll want to keep everything short and sweet so that your guests don't miss the important details. If you want to write blurbs instead of bullet points, that's totally fine, just try not to turn them into short stories - your guests came here for quick facts, not articles.
Don't take things too seriously
Don't forget to have fun with your wedding website! Yes, its main function is to provide your guests with important details about your wedding, but that doesn't mean you can't make it entertaining, too. Create a few extra pages on your site with some lol-worthy content, like embarrassing childhood photos of you and your partner, a quiz about the two of you, and ask your friends and family to submit wedding shoe game questions. We suggest keeping this stuff separate from your FAQ page and invitation info so that people don't miss the crucial facts and figures.
Set up your FREE wedding website on WeddingWire. Upgrade to Premium Design Plus for a custom domain name and to download your website as a keepsake »