5 Wedding Reception Seating Don'ts
Started working on your wedding reception seating? Here are the 5 things to keep in mind when creating your seating plan.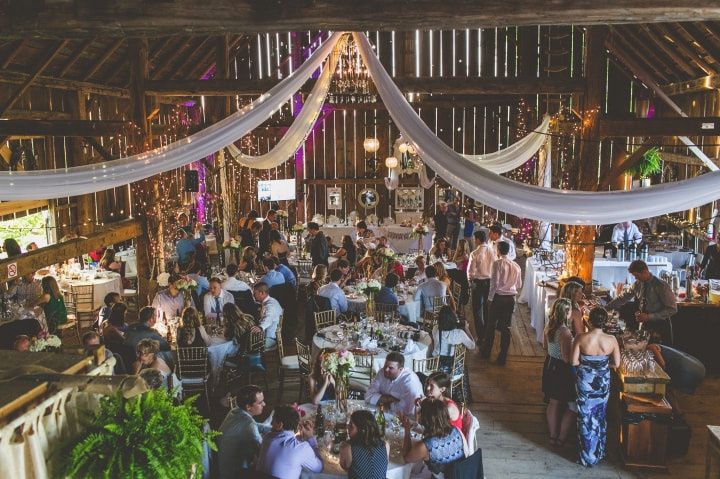 Crafting your wedding seating plan can be a tricky job, especially if you have a lengthy guest list. You need to hash out which personalities will work well together and which guests may clash in conversation. If you're struggling when it comes to wedding reception seating etiquette, make sure to steer clear of these all too popular pitfalls.
Here are a few things to keep in mind when creating your wedding reception seating plan.
Don't seat elderly guest near the speakers
While your grandparents should be able to hear the music and wedding speeches, they don't need to get their eardrums blown out by the Black Eyed Peas or the best man speech. If your elderly guests are hard of hearing, remember to seat them a healthy distance from your band, your DJ or any speakers. Word to the wise: don't put them at the back, they'll definitely want to see and snap pictures of precious moments like your first dance and cake cutting.
Don't sit feuding guests at the same table
You don't want your wedding to be brought down by feuding pals, so seat them as far away from each other as possible to avoid any awkward showdowns. If you put them too close, you may risk some Real Housewives-style drama, and while it may be entertaining on TV, that kind of meltdown is best saved for the Bravo network.
Don't forget about the children
When seating kids at your wedding reception, you need to be strategic. There are generally two acceptable options: having a designated children's table or seating kids with their parents. Don't use them as fillers to populate other tables or they may get antsy or throw tantrums – and, trust me, that won't be enjoyable for you or any of your other guests.
Don't overcrowd your tables
While you should aim to seat guests with friends or family who run in the same social circles as them or share similar interests near to one another, you should avoid overcrowding your tables. If one group of friends is just too large to seat together, split them into two tables - they can always chat after the meal or hit the dance floor together.
Don't be predictable
When sorting out wedding reception seating you may be tempted to stick to groups of friends and family who are all well acquainted, but throwing in a few wild cards at each table isn't a bad idea! Sure, the day is supposed to be all about you and your new spouse, but you could be starting a new love story in the process. Play matchmaker or introduce some new friends – that's the wedding favour that keeps on giving.
Create a wedding reception seating plan with WeddingWire's FREE Table Planner tool »