8 Tips for Planning Your Wedding Transportation
Ready to get down to business and sort out your wedding transportation? Here are the top tips you need to know when it comes to booking your rides.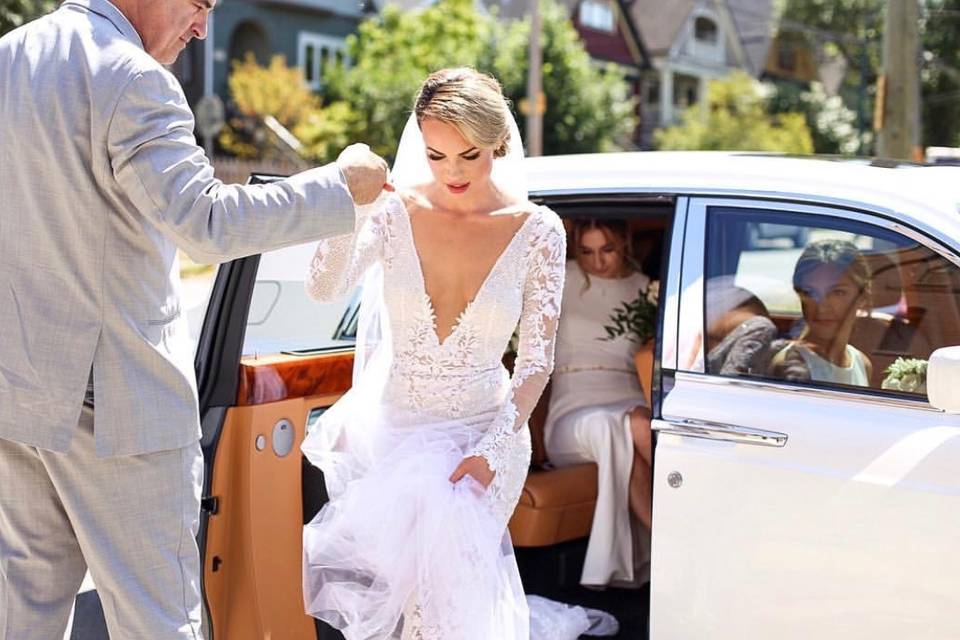 One wedding vendor that you may forget about, but totally shouldn't, is a wedding transportation service. Its role is to get you to and from your celebration on time and in style. To help you sort out exactly what you need for your big day, we've made a list of the top tips for planning your wedding transportation, from hiring the right company to planning your route. Now you'll know all the ins and outs, so you get the best plane, train, or automobile service for your unique celebration.
Here are a few tips for planning your wedding transportation.
Hire a professional transportation company
Even if your bestie has a sweet ride, you probably shouldn't enlist them as your chauffeur for your wedding day. Why? Well, first and foremost, they'll probably be a guest at your big day and want to enjoy your celebration (and a few of your custom cocktails, too). A professional wedding transportation company will make sure you get where you need to be when you need to be there - after all, that's their job. If you don't know where to find one, we have a whole listings section dedicated to wedding transportation vendors, or you can ask your wedding planner or venue coordinator to give you recommendations.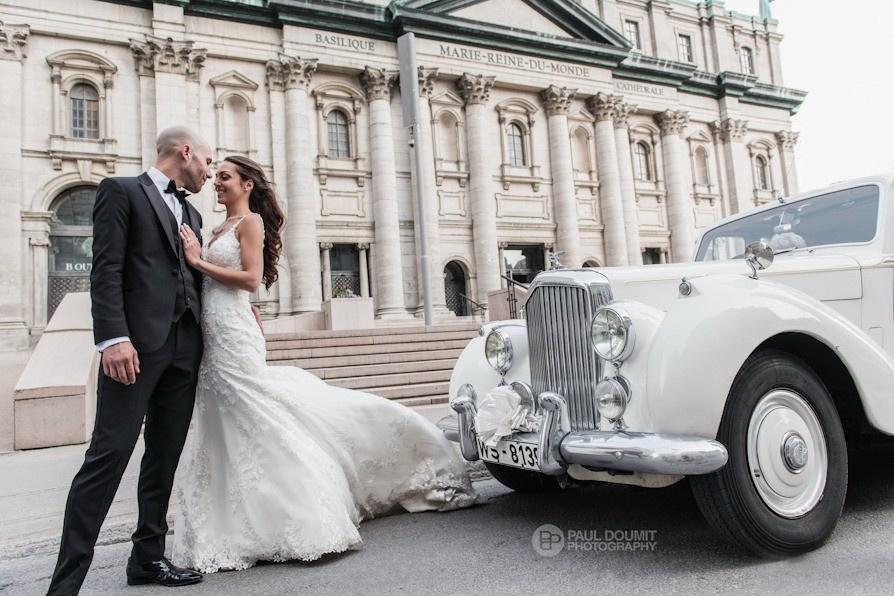 Get creative
A limo is the classic choice for wedding transportation, but it's definitely not the only option available to you. Nowadays couples are straying from tradition and opting for more unique rides, like vintage vans and school buses. Heck, if you're trying to be more eco-friendly, you could even ditch the gas-powered vehicle and roll in in a sweet Tesla or on a bicycle. Honestly, there are no rules when it comes to what kind of ride you should be arriving or departing in, so you can really use your imagination (just make sure it doesn't push you over your budget).
Book ASAP
You probably don't need me to tell you this, but like all of your other wedding vendors, you should book your transportation service as soon as possible. It is especially important that you book your ride early if you want a very specific vehicle, like a vintage sports car or extra large bus. Why? Because these options are probably going to be in high demand, especially if you've chosen a wedding date during peak wedding season. Plus, you'll have it checked off your to-do list early, so you can focus on tackling other wedding tasks.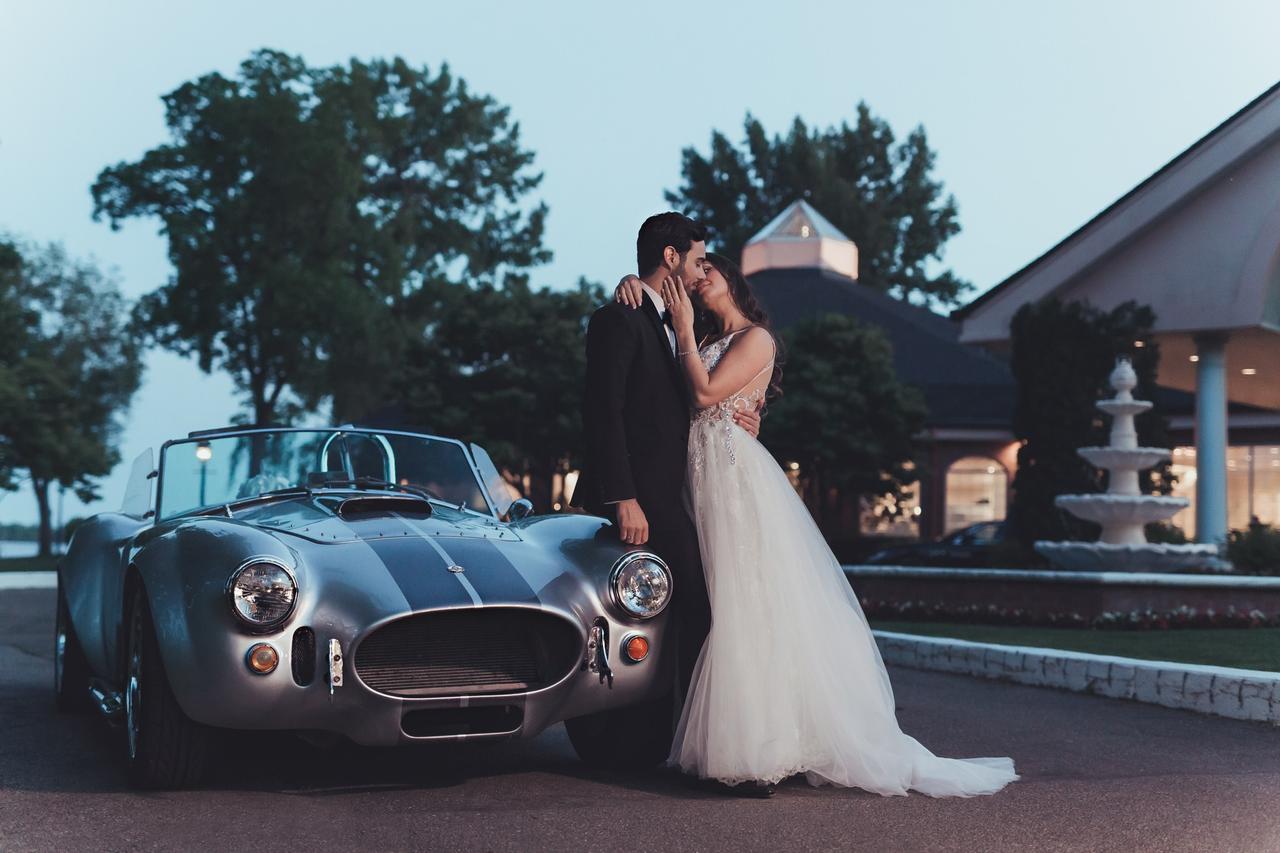 Give yourselves extra travel time
Another thing that kinda goes without saying: your schedule is going to be packed on your big day. To keep everything going smoothly, you'll probably have just about every second of the day planned. Before you start scheduling your hair, makeup, and more, you should figure out how long it'll take you to get to your venue. You'll want to buffer that with a bit of extra time (about 30 minutes) for any unforeseen travel delays, like traffic or construction. You never know what will happen on your wedding day and you'll want to be ready for anything.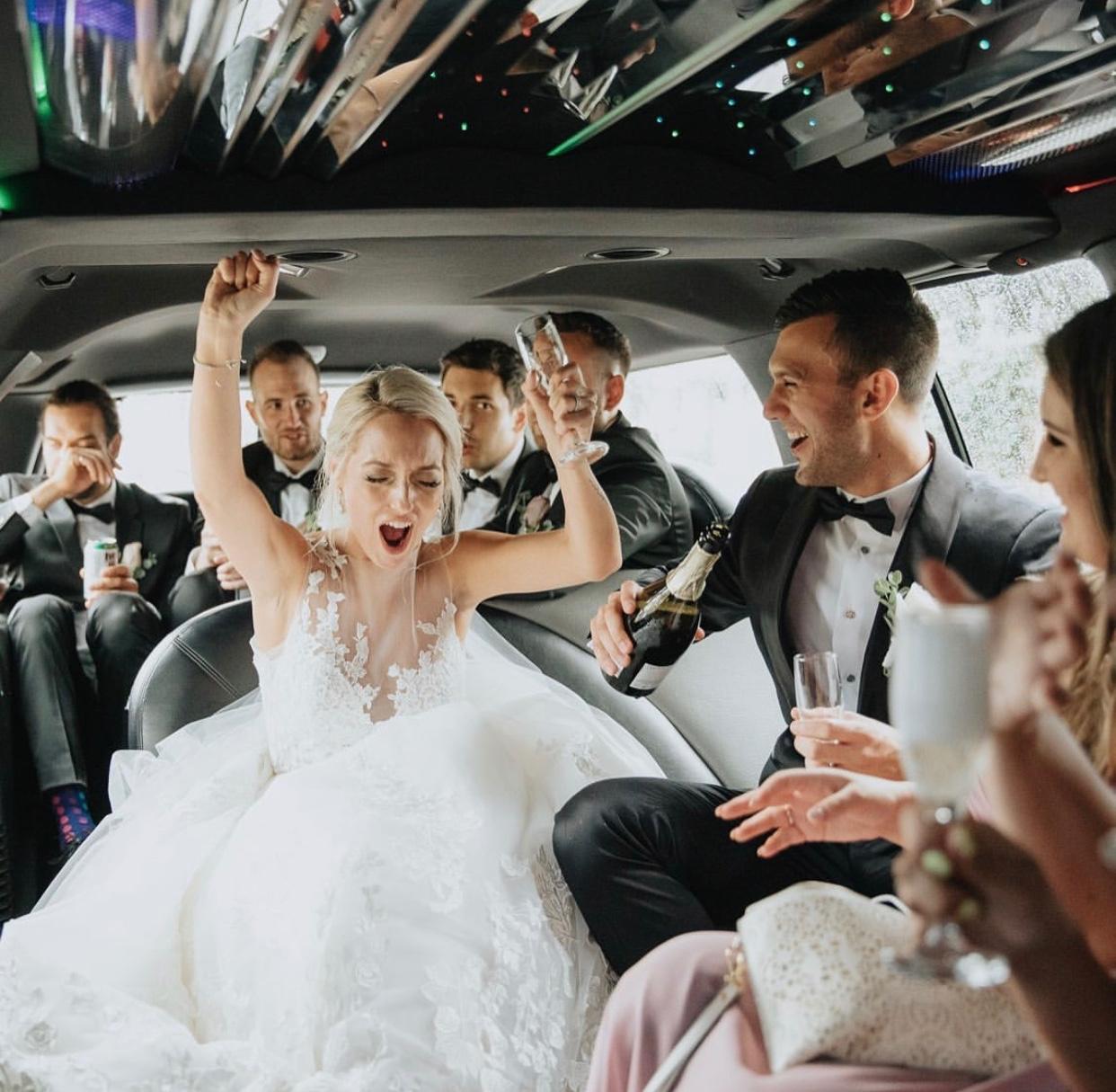 Plan your route
Speaking of travel and delays, you'll also want to have a route planned out. Yes, this is the responsibility of your wedding transportation company, but you should definitely discuss it beforehand. Know your exact directions, and have a backup option if anything goes wrong. P.S. if you're going with an eco-friendly form of transportation, like riding bicycles, you'll want to find a safe route with bike lanes - your wedding day is not right the day to weave through cars and buses on the roads.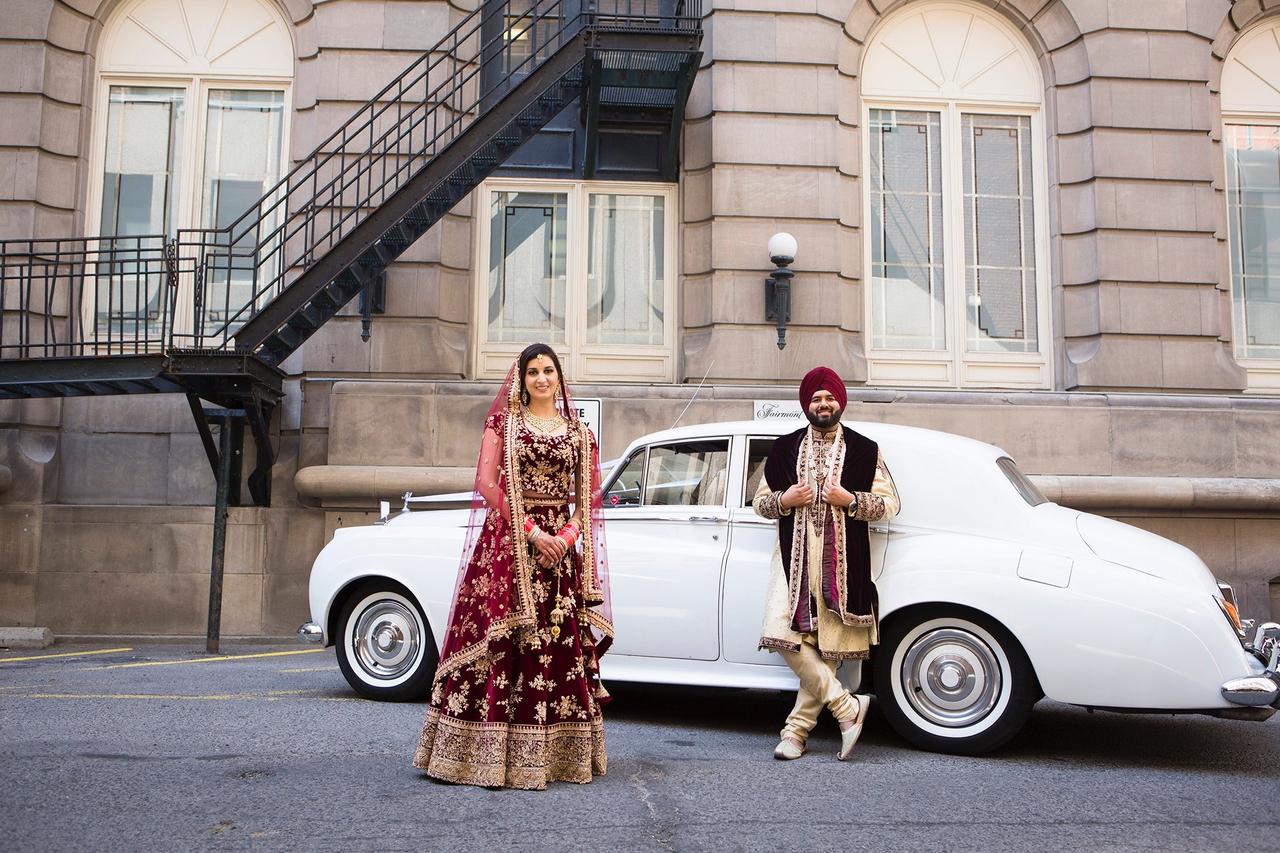 Include transportation info on your invites
Your guests will want to know about transportation, too, so give them the info on your wedding invitations and your wedding website. If you're offering them a ride they'll definitely want to know, so they don't have to book their own or find a designated driver for the end of the night. If you aren't offering them transportation, you should still include a map on your wedding website so that your guests can plan their routes ahead of time, too. P.S. If you're serving alcohol, we highly recommend having a taxi or uber service ready for the end of the night to ensure that everyone gets home safe.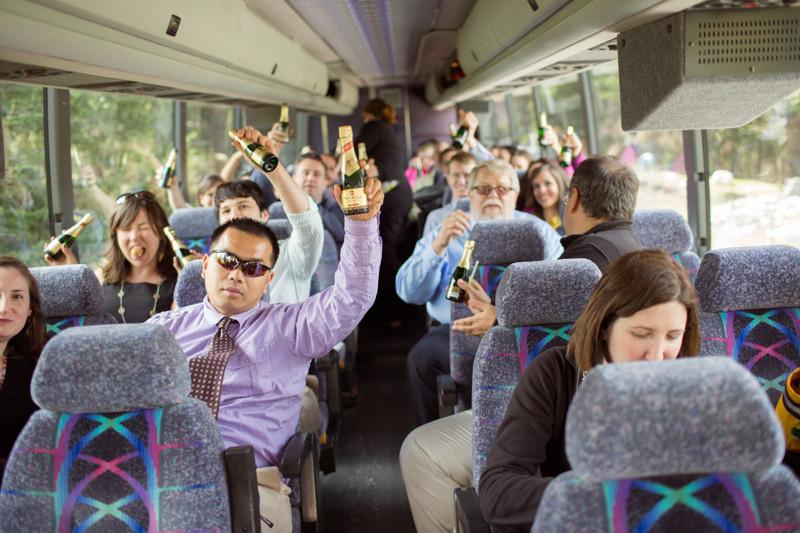 Give yourselves (and your guests) some extra room
If you're travelling with your entire wedding party, give yourselves a bit of extra room so that everyone can breathe. We suggest sizing up your vehicle with a few extra empty seats so that everyone isn't squished against each other. You'll all be dressed to the nines in wedding attire, which tends to be a bit bulkier than, say, sundresses and jeans. This is especially important for the summer months because, as you know, things can get sweaty!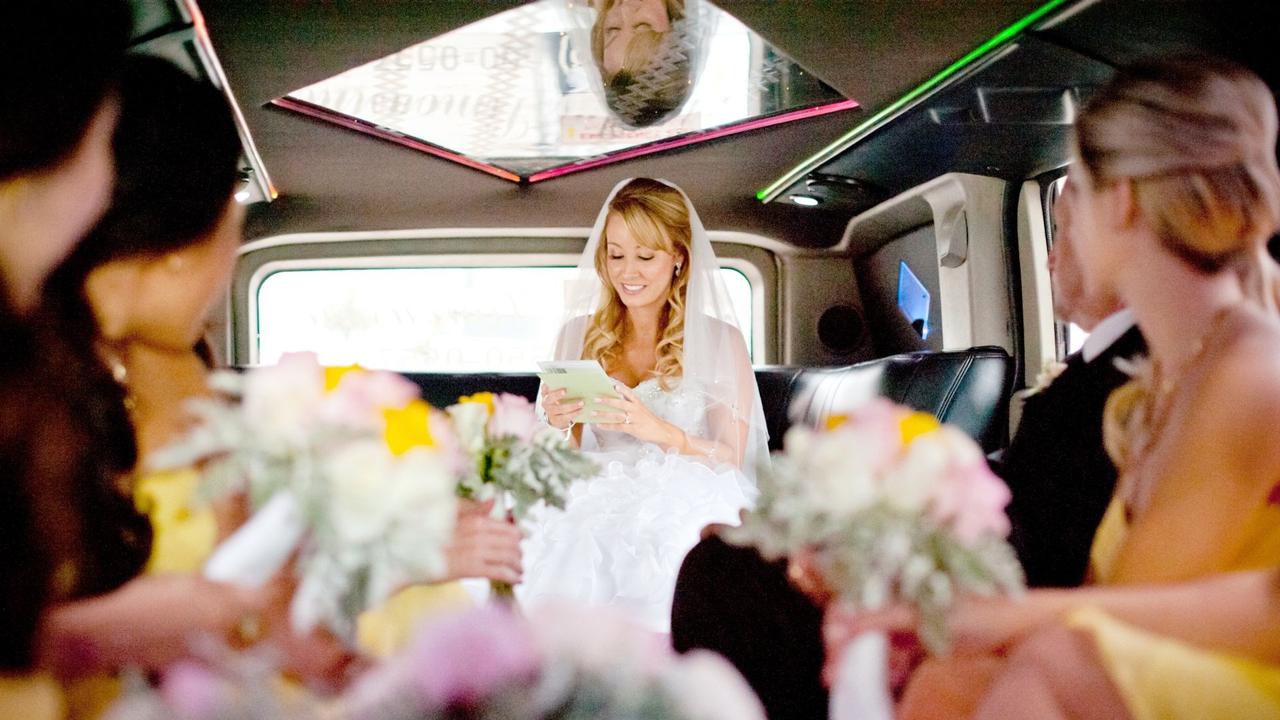 Don't forget about the end of the night
Yes, getting to your wedding on time is super important, but leaving your reception safely is also a must. Don't forget to book yourself a service for the end of the night so you're not competing with your guests for an Uber. Remember, while a grand exit is awesome, your ride doesn't have to be as extravagant as what you arrived in. Booking a less flashy vehicle for your escape will also save you money, which is always a major bonus.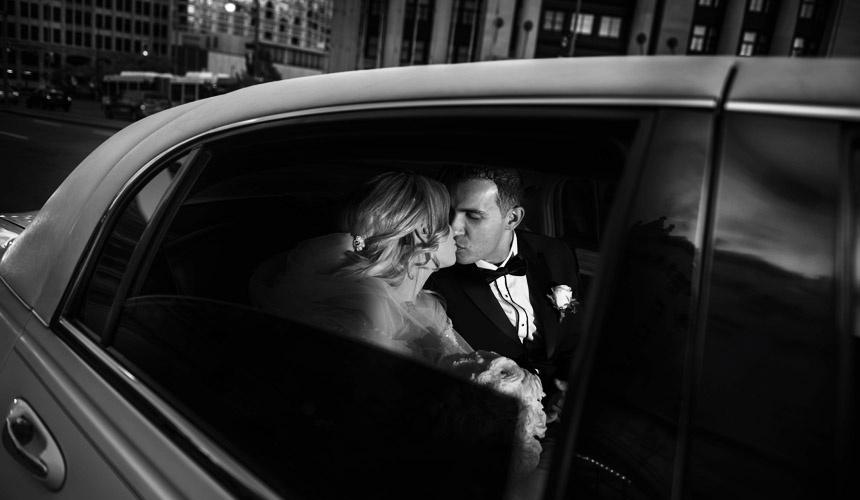 Find wedding transportation rentals on WeddingWire »