5 Major Backyard Wedding Dont's
If you're thinking of having a backyard wedding, these are the major mistakes that you need to steer clear of.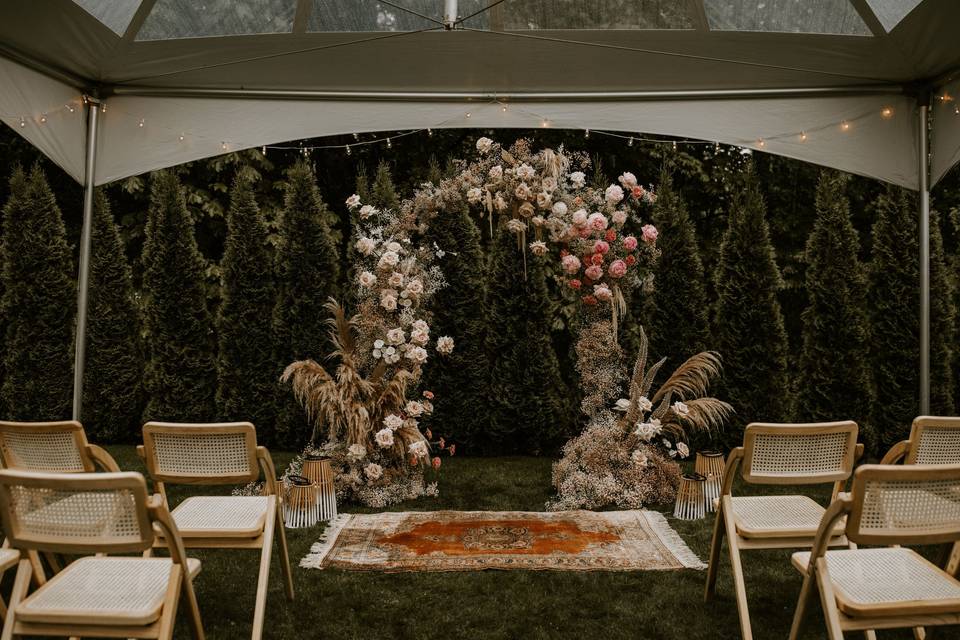 Backyard weddings are cool and casual, but as with all other styles of celebration, there are a few issues you'll need to sidestep to ensure your outdoor event is a success. From forgetting about a Plan B to leaving logistics to the last second, these are the major mistakes that people are faced with when hosting a wedding in the comfort of their own home. Avoid these and it'll be smooth sailing to the altar and beyond.
Here are the major mistakes to avoid if you're planning a backyard wedding.
Not having a backup plan
Because the weather is unpredictable, having a backup plan is key. Unfortunately, you probably won't have the space inside your home to host a full-blown wedding (if you do, that's awesome) so you'll need to get creative with your space. The most popular option is putting up a wedding tent to shield your guests from the rain, but if conditions get too harsh, you may need to move to a local pub or restaurant. We suggest checking the two-week forecast ahead of your wedding and planning accordingly (especially if reservations are involved).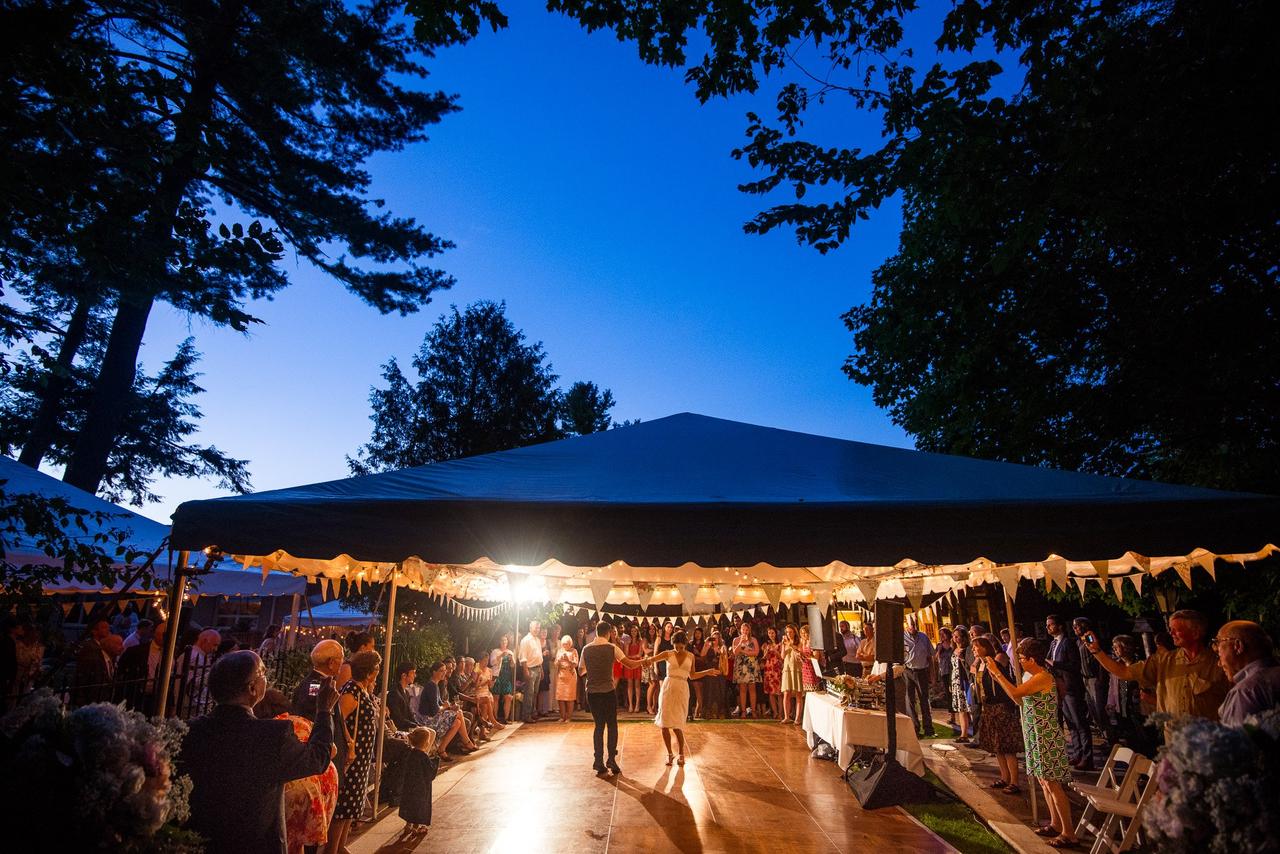 Creating a lengthy guest list
Yes, you want to be surrounded by your nearest and dearest on your wedding day, but backyard weddings are usually best for smaller groups. If the first draft of your wedding guest list has hundreds of names, you need to be prepared to cut it back or consider other types of wedding venues. Pro tip: if you're having a Covid wedding, you'll have to allow room for social distancing and meet guest count guidelines in your region.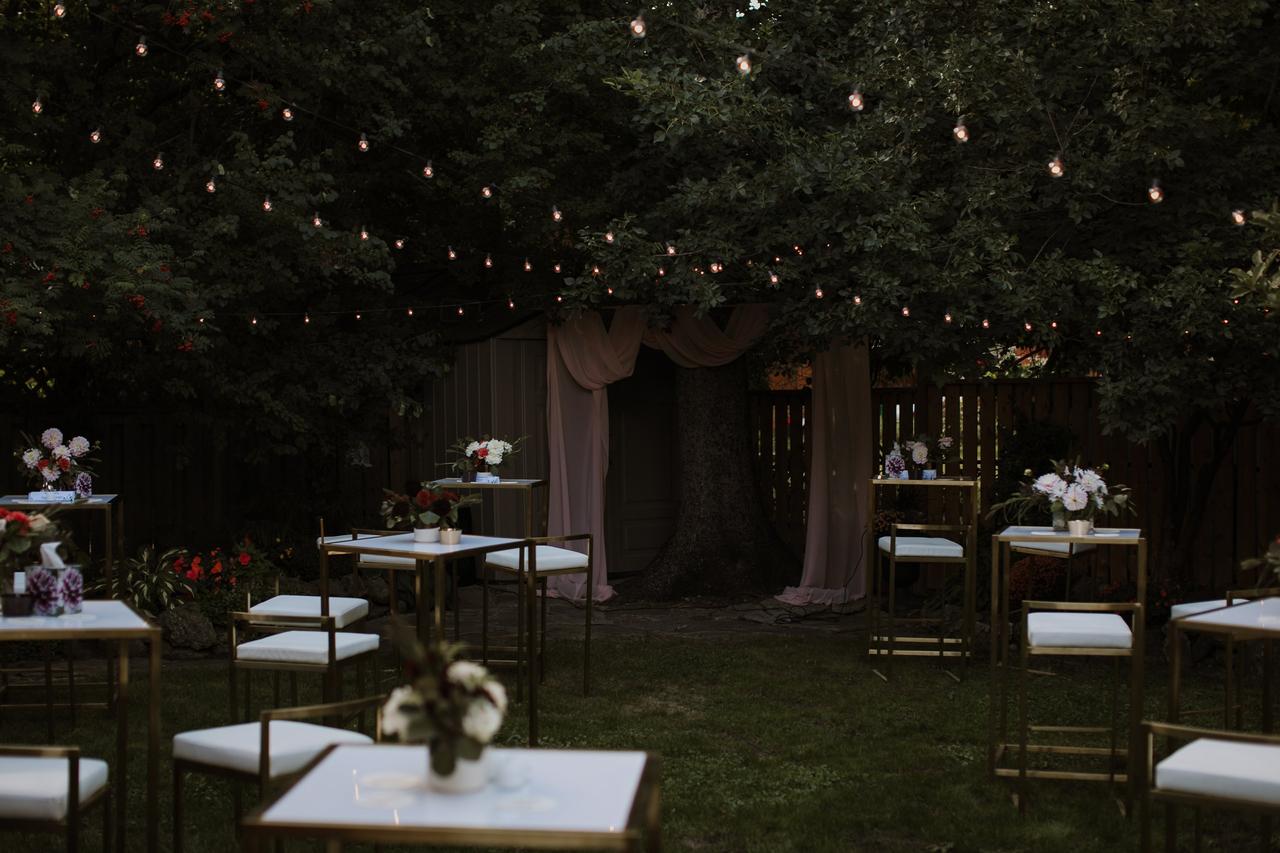 Forgetting to warn your neighbours
You don't want your neighbours to hate you once your wedding has wrapped, so warn them about your wedding well in advance. This will give them time to prepare for a bit of noise and maybe save doing loud yard work until another day. P.S. if you really want to stay in their good books, invite them to join in on the fun (if you've got the space).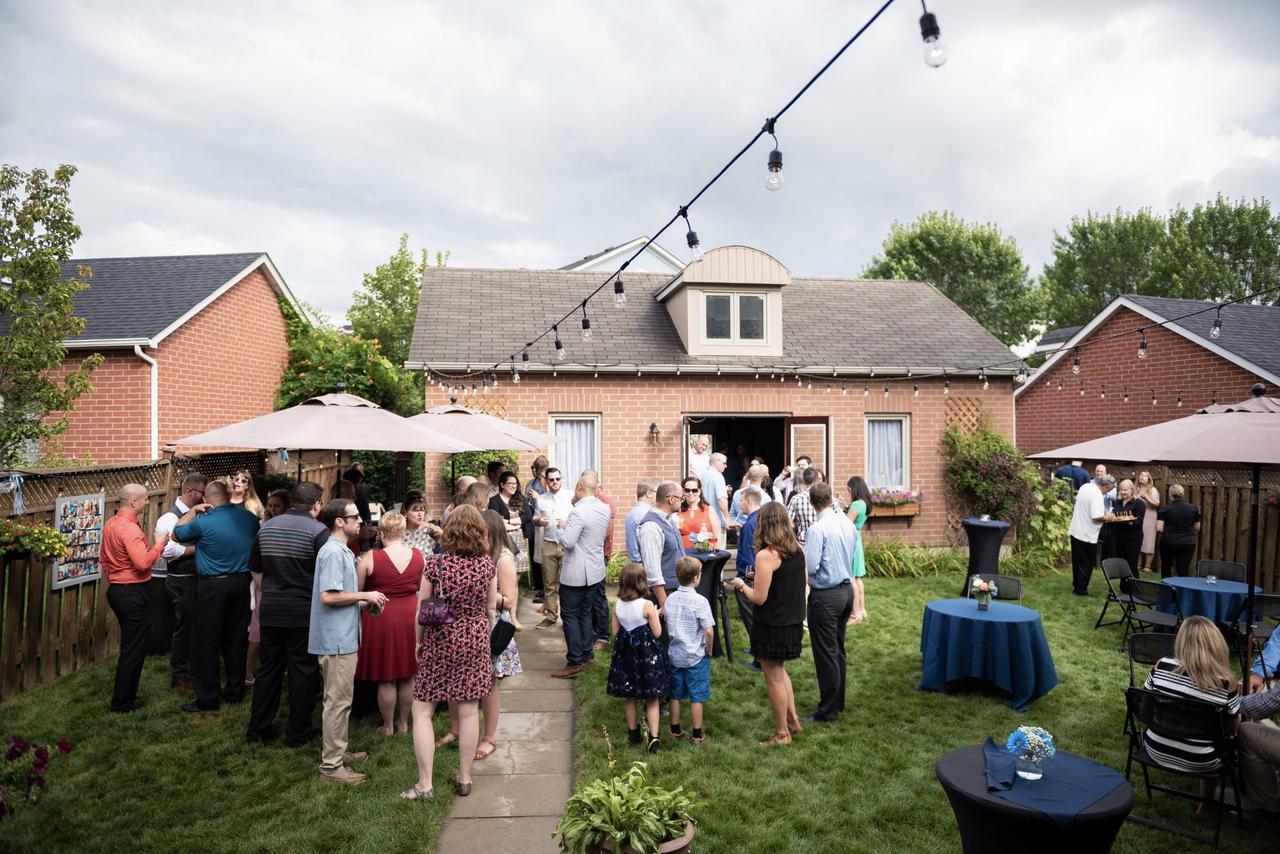 Overlooking cleanup
Usually, wedding venue staff will take care of cleaning up food scraps, decor and flowers, but you won't get those helpful hands at your own home. Make sure you've got a plan in place so you're not met with a huge mess at the end of the night and the next day (that won't be fun). Note that some florists, caterers and decor rental companies offer breakdown services so you may want to look into those or hire professional cleaners to tackle tidying your yard when your wedding is done.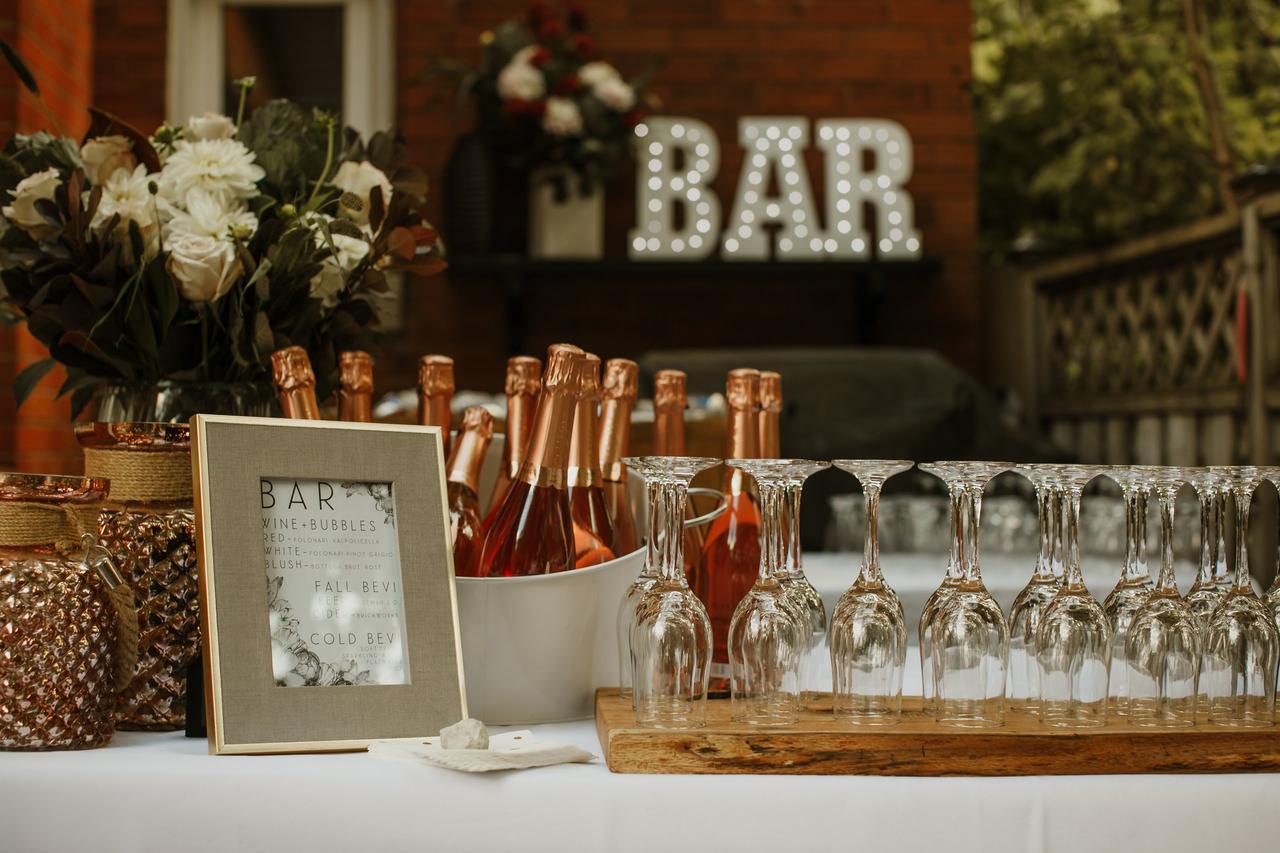 Leaving the logistics to the last second
Parking, power and permits can be tricky, so start looking into your outdoor wedding options well in advance. Depending on the size and style of your event you may need to get extra generators, restrooms and insurance. Take care of those ASAP so you can move onto the fun stuff, like trying on dresses and tasting cakes.
Find your wedding caterer and event rentals on WeddingWire »