5 Gorgeous Lethbridge Wedding Venues You Need to See
Heading to Lethbridge for your big day? Here are a few gorgeous wedding venues you need to visit.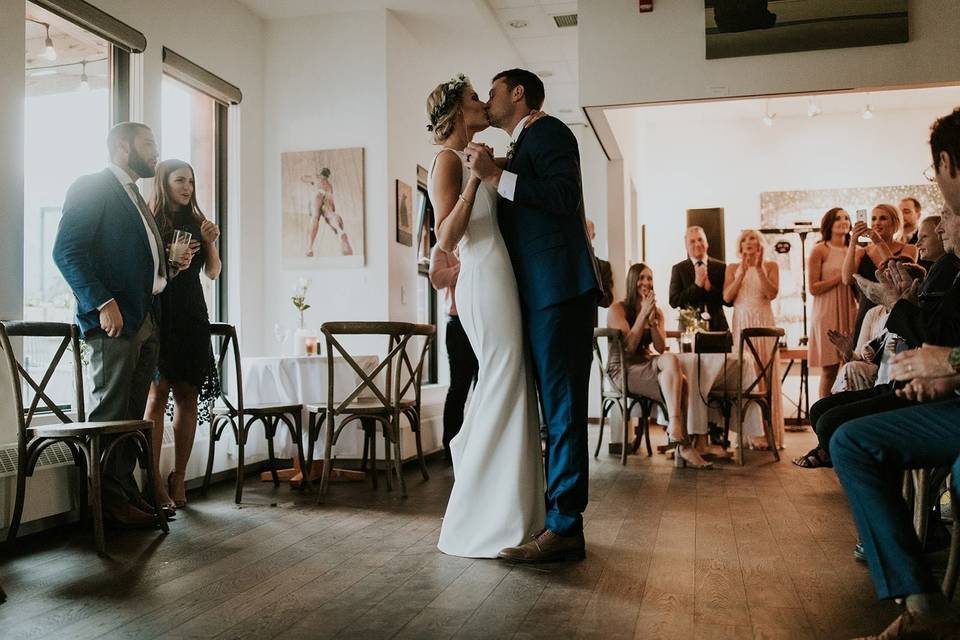 Lethbridge is an awesome place to tie the knot in Alberta. It's home to beautiful parks, cute boutiques and much, much more. If you're considering heading here for your big day (or call it home already), but don't know a thing about Lethbridge wedding venues, we've got your back. From gallery-esque spaces to a unique garden, there's something on this list for every style of celebration.
Here are a few gorgeous Lethbridge wedding venues you need to see.
Mortar & Brick
On the hunt for a modern Lethbridge wedding venue? Well, Mortar & Brick needs to be on your radar. The gallery/venue hybrid is pretty much a blank canvas, so you can really make it over to suit your unique wedding theme (though its an A+ choice for an artsy or industrial-chic wedding). Inside you'll find white walls, exposed brick and ductwork, gallery-style lighting and sleek grey flooring. It even comes equipped with a collection of banquet and lounge furniture, linens, serveware, and decor, so you won't have to splurge extra for rentals.
Capacity: 140 Guests
Dwell Urban Venue
Dwell Urban Venue is another contemporary gallery spot worth looking into. The space is the perfect blend of old and new, located on the upper level of a historic building (The 418) with a completely renovated interior. It flaunts exposed brick walls, massive windows, glossy wooden floors, mirrored walls and little else. Whether you're hosting a minimalist event or an over-the-top elegant reception, this space can work magic for you.
Capacity: 70 Guests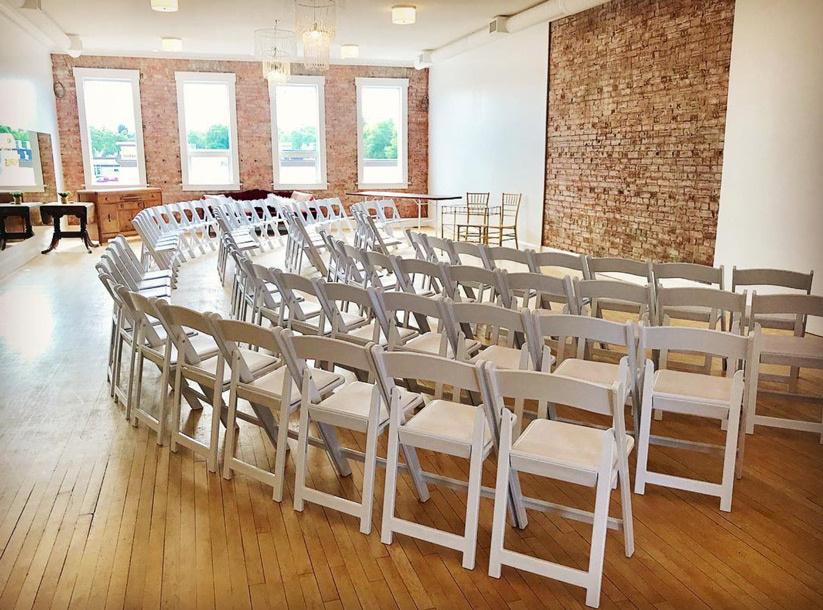 Nikka Yuko Japanese Garden
If you love the idea of giving your big day a bit of extra flower power, Nikka Yuko Japanese Garden may just be the Lethbridge wedding venue for you. The 3.75-acre outdoor oasis is filled with exotic plants, manicured bushes and trees, creating a tranquil vibe that's perfect for a garden wedding ceremony. If the weather acts up or you simply want to switch locations for your reception, you can head inside the pavilion to carry on your festivities.
Capacity: 100 Guests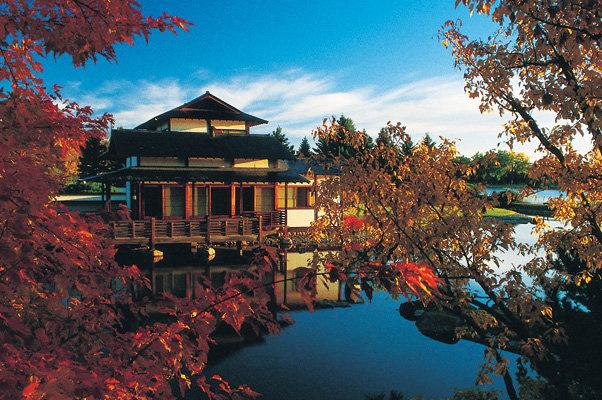 Exhibition Park Lethbridge
Exhibition Park Lethbridge is a chameleon space with options for both intimate celebrations and extravagant events with hundreds of guests. If you're hosting a larger wedding, you'll want to go with the aptly named Rustic Heritage Hall or Pioneer Park (its outdoor space). If you're going for something smaller, opt for the Saddle Room, a cozier function room which can accommodate up to 75 seated guests.
Capacity: 300 Guests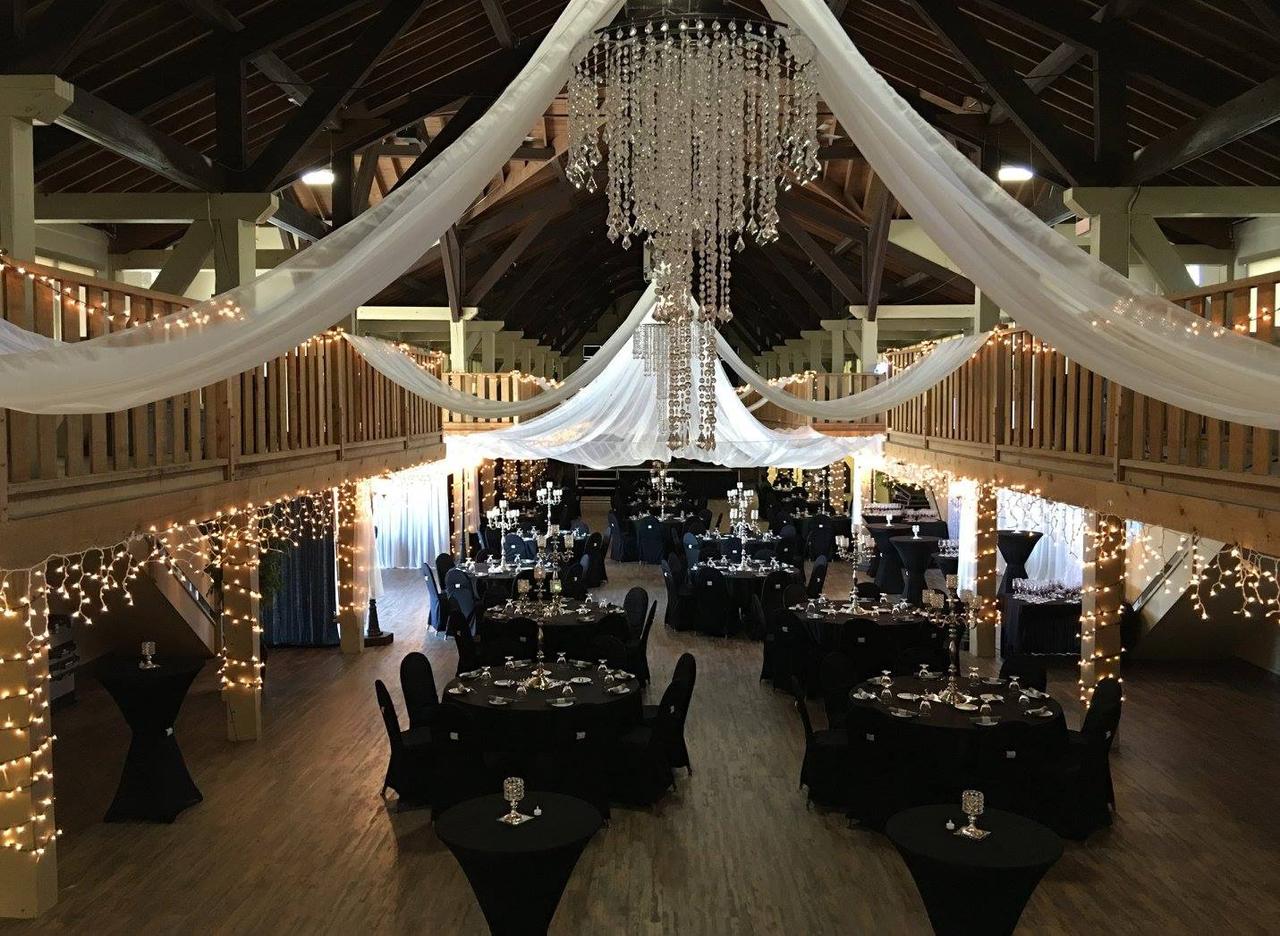 Fairfield Inn & Suites Lethbridge
If a hotel wedding is in the cards for you, head to Fairfield Inn & Suites. It has 957 square feet of transformable event space and plenty of rooms where you and all of your guests can stay the night. Its best suited for smaller weddings, so aim to keep your guest list short and sweet.
Capacity: 50 Guests
Find more Lethbridge wedding vendors on WeddingWire »