How to Get Your Best Wedding Nails
Get your hands ready for their big day close up with our guide to getting your best ever wedding nails.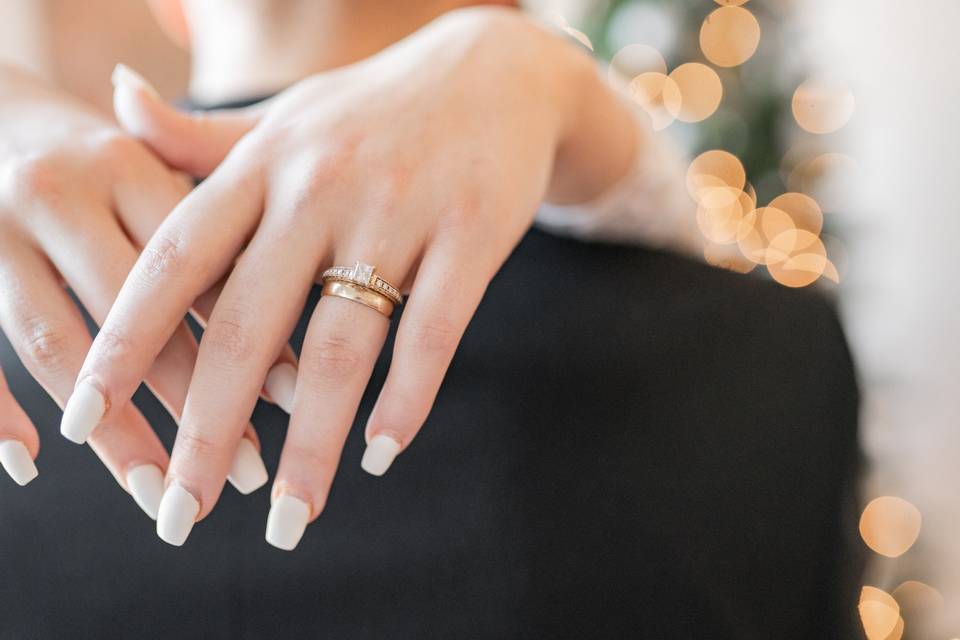 If you hadn't given your nails a second thought up until this point, we totally wouldn't blame you. After all, your wedding makeup and wedding hairstyle are probably at the top of your w-day beauty list. Wedding nails are worth considering though and we don't just mean your wedding day manicure; getting your nails in shape for the big day is a process that can take weeks and so it's important to get started early. You're going to need to give those nails (and hands!) some TLC to ensure they're looking their best and are ready for that all-important ring shot. Trust us, it will all be worth it when you're showing off your new wedding band on the day!
Here's how to get your best wedding nails.
Give the gel a miss
Gel manicures have totally taken over in beauty salons across the country and with seriously impressive staying power and shine, we're not at all surprised. In fact, we're such big gel mani fans that typing this (with our gel manicured fingers) kind of hurts, but it turns out that gels are not great for your nails. Gel polishes – and the acetone required to soak them off – can dry out and thin nails. Add to that the filing and scraping often involved in removing them and it's not a pretty picture. Give up your gels until the wedding and let your nails regain their strength if you're a regular under the UV Lamp.
Use a nail strengthening polish
Just because we're advising you against gels, it doesn't mean that you have to rock a bare nail. Invest in a regular nail polish with strengthening properties, many of these are clear but there are some tinted options out there. Just don't forget to put a base coat under strong colours, it will eliminate the possibility of staining – not a good wedding nail look!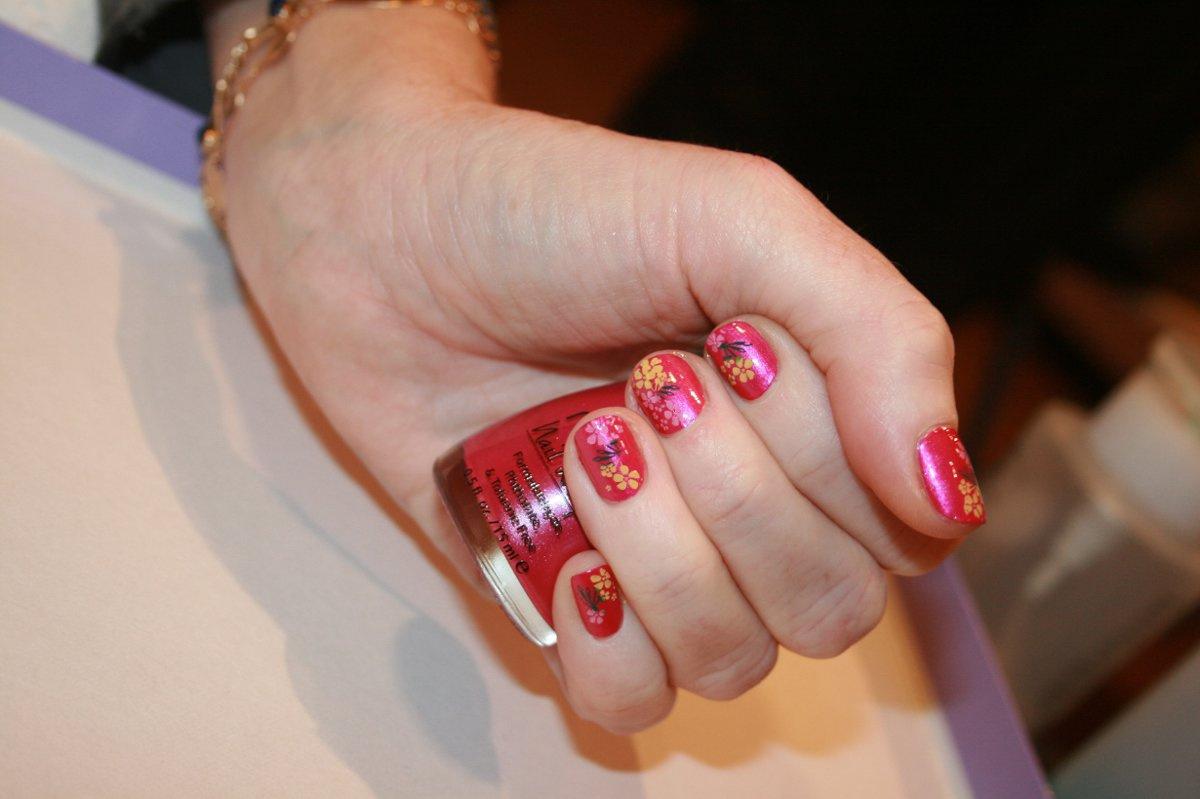 Keep them short
Long nails lengthen fingers, giving an elegant look – a reason why so many of us invest in acrylics and extensions. But if you're serious about getting strong, even wedding nails, keep your nails short for the time being. We're not talking super-short, just neatly trimmed so that they're less likely to catch and snap. Trust us, we're sure we don't need to remind you of the pain of a break close to the nail bed… ouch. Trim every couple of weeks and adjust to suit you once you know how quickly your nails grow.
See a professional
The idea of investing a little time and money in your nail care may have you rushing to the appropriate aisle in Shoppers and picking up some new tools. We're only going to say this once: Step away from the cuticle trimmers. Attacking your own cuticles will likely result in sore patches and regret, don't touch them, instead see a professional manicurist once a month. If your manicurist feels your nails need a little more than filing, buffing and polishing then they'll take care of it.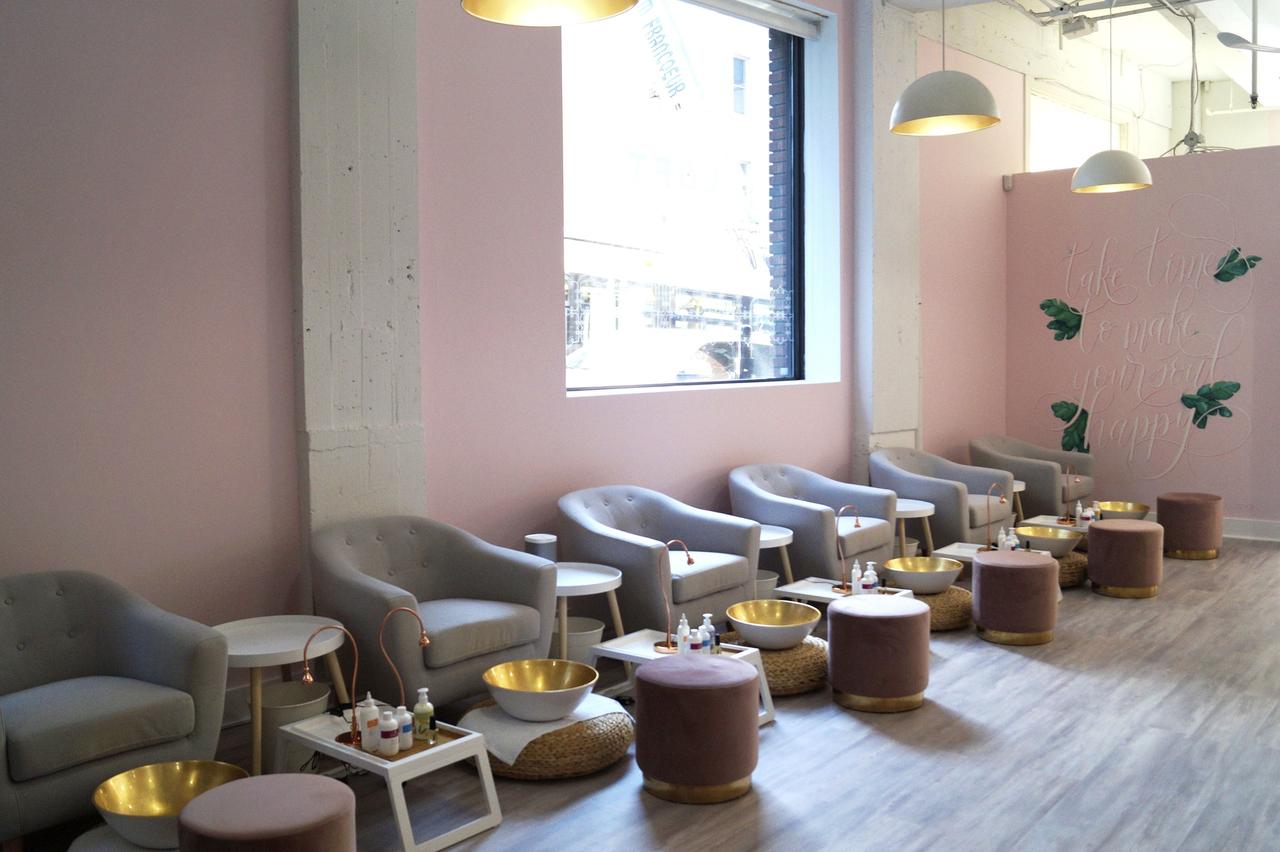 Hydrate
Your wedding nails can only truly shine if your hands are looking fabulous too, so treat yourself to a gentle exfoliator and some quality hand cream. Exfoliate hands once a week to keep the skin smooth and radiant and use hand cream every day for a healthy moisture boost.
Carry an emergency kit
Even when you've taken every precaution and have trimmed nails coated in strengthening polish, accidents can happen, and snaps and snags can follow. Buy a multipack of nail files and pop one in each of your handbags so that you can nip any small breaks in the bud before they have a chance to tear any further. It's also a good idea to pack some hand cream, especially in winter, it will nourish chapped fingers – especially when worn under warm winter gloves!
Change your diet
Nails are made largely of keratin, a type of protein, and so it makes sense that eating more protein will help to keep them at their best. Try adding plenty of eggs, salmon, beans, nuts and lean meats to your diet. Healthy fats are also key when it comes to strong, supple nails, so go ahead and enjoy your Saturday morning avocado toast, totally guilt-free. YUM.
Pro tip: Your nails aren't the only thing to work on ahead of w-day, find out how to prep your skin for your wedding makeup, too.
Find your wedding makeup artist and hairstylist on WeddingWire »
Article written by Emily Deane
Emily Deane graduated with a degree in English Literature in 2012 before starting her career working on a bridal magazine, sparking a passion for all things weddings. Emily has written for wedding titles in print and online and, as a recent bride herself, covers the topic on her own blog.