How to Deal With Wedding Day Stress
You want to spend your wedding day basking in contentment - not stress. Here's how to deal with any wedding day anxiety that creeps up on you.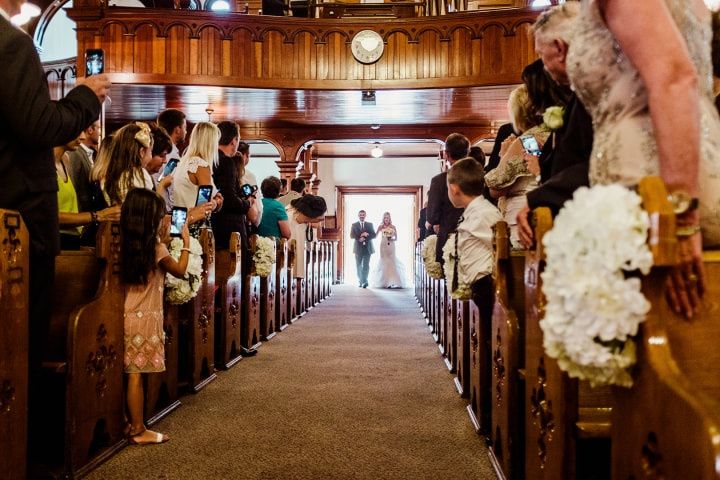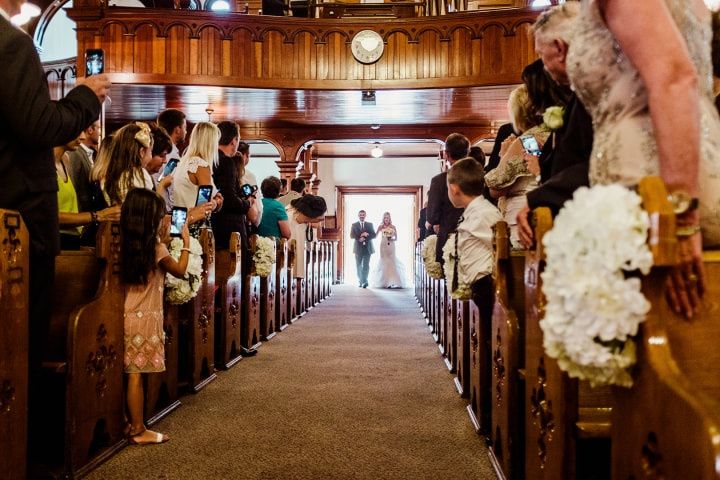 Your wedding day is going to be the happiest day of your life, but that doesn't mean it's guaranteed to be stress-free. Getting married is a big deal, so your emotions will be running at an all time high (both the good and the bad). If you find yourself feeling anxious during your ceremony or reception, use these tips to help you keep calm and carry on.
Here's how to deal with wedding day stress.
Fight the hanger
Everyone gets stressed when they haven't had enough to eat, so make sure you nourish your body on your wedding day. If the butterflies in your stomach are a little too active for you to take down an entire meal before your ceremony, stock up on energy bars, trail mix and to-go eats and try to sneak in a bite where you can. You definitely won't be able to get through your reception without any fuel in your tank - so turn any spare time into snack time.
Ask for help
A wedding isn't a one man show - in fact, you've probably got a pretty solid vendor squad ready to back you up, so why not put them to work to relieve some of that wedding day stress? Ask your planner, venue coordinator and anyone else you've hired to take care of the minor speed bumps - they're probably already prepared to - so that you can enjoy your big day, stress-free.
Let it go
Unfortunately, mistakes do happen. If you hit a snag in your plans, simply let it roll off your shoulders (this won't be easy, but there's no point in crying over spilt milk). Take a few deep breaths and wait for the stress to pass - your wedding planner or vendor will probably have a backup plan in full swing by the time you're done.
Take a break
Your wedding day is going to be a long one! Take breaks when you can and don't go full throttle from morning until night (that can be a recipe for disaster). Before you step out onto the aisle, take a few moments to yourself to mentally prepare. Once you get into your reception, try to do the same. Yes, it will be tempting to spend the entire event mixing, mingling and gushing about your new relationship status, but it's important to pace yourself (especially if you're prone to stress).
Keep your eyes on the prize
Last but certainly not least, you need to keep your eyes on the prize. Think about how much you love your soon-to-be spouse and how much you've been dying to tie the knot - that'll help get you past any little hiccups on your big day. This may not seem life-changing, but trust us, if you focus on the reason why you're having a wedding, your stress will more than likely melt away.