5 Gorgeous Caledon Wedding Venues for Rustic-Chic Couples
On the hunt for a rustic-chic Caledon wedding venue that's guaranteed to impress? Here are our top picks.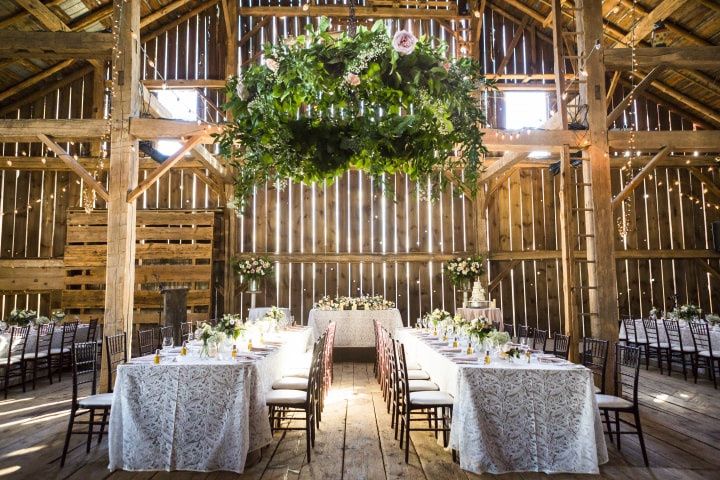 Ready to start looking at places to celebrate your big day? Caledon wedding venues draw in both city and country folk from around Ontario. These beautiful, rustic wedding escapes will transport your guests back to simpler times and are guaranteed to take your shabby-chic theme to the next level. From massive farm estates to intimate barn wedding venues, there's something for every style and size of celebration on this list.
Here are a few gorgeous Caledon wedding venues for rustic-chic couples.
Cambium Farms (18333 Winston Churchill Boulevard)
Cambium Farms is one of the most popular Caledon wedding venues. Its barn was built in 1873 and while it still has some serious old-school charm, it's been brought into the 21st century with some serious renovations, which include a state of the art 2000 sq.ft washroom facility, country style bar, DJ booth and lounge area. It has a capacity for 250 guests, so it's an awesome choice for larger weddings. P.S. if you're looking for something a touch more intimate, there's also a smaller Carriage House.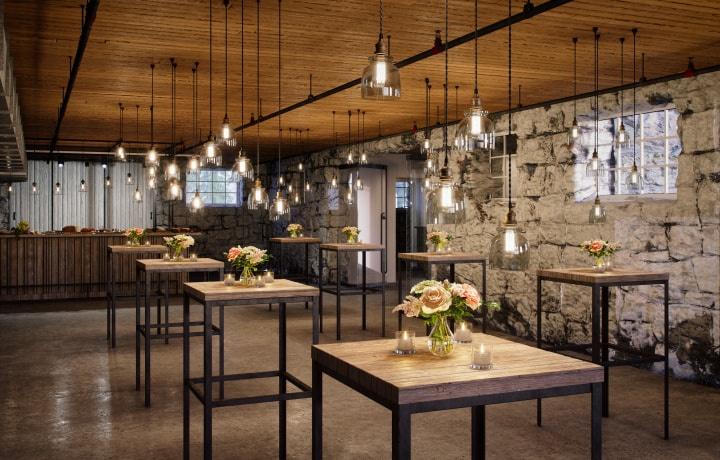 Cadogan Farm Estate (15930 St Andrews Road)
Cadogan Farm Estate is a 200-acre property with plenty of wedding potential. Its grounds feature towering trees, a gazebo, a trout pool and more - giving you plenty of awesome options for wedding photo backdrops. So far as space is concerned, its Court House Barn - which is the perfect blend of rustic and industrial chic - can fit up to 200 of your nearest and dearest, if you need more space or want to bring your party into the great outdoors, you can also make use of the lawn.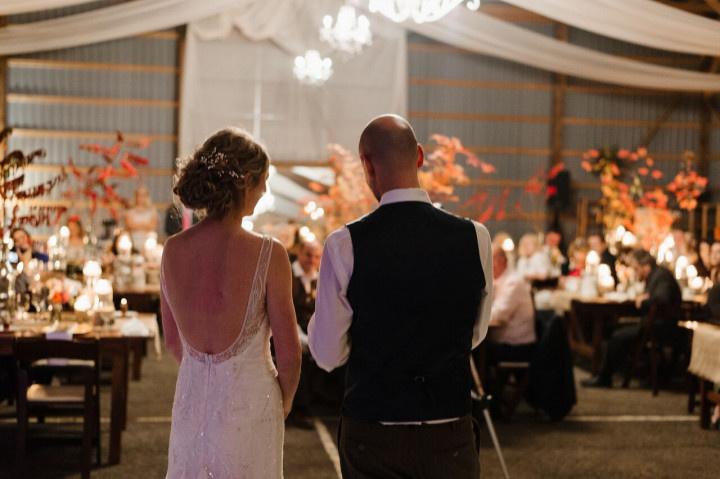 Lil Nicky's Barn (Old Church Road)
If you're on the hunt for a unique Caledon wedding venue, look no further than Lil Nicky's Barn. The Old Church Road property is home to a 6-stall barn that has been renovated into a charming, rustic-chic event venue with crystal chandeliers, elegant decor and enough room for 100 guests. If you'd prefer to celebrate outside, it's got 17-acres of space that you can make use of.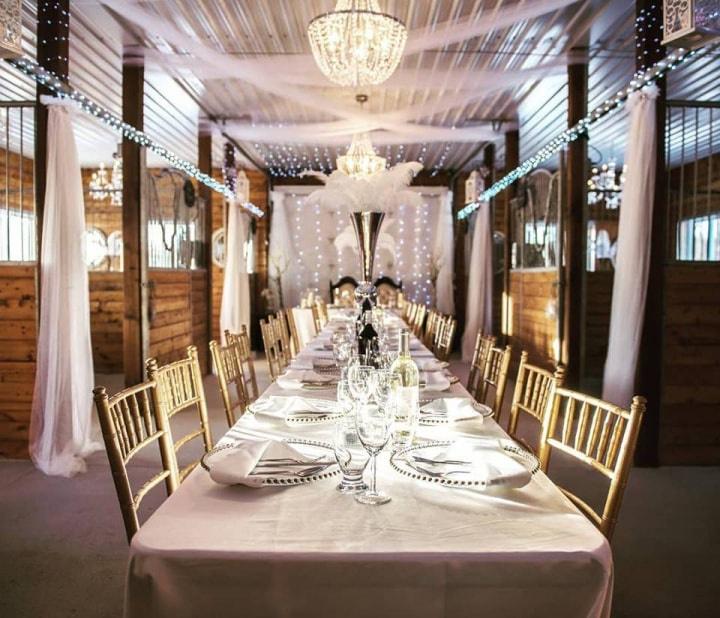 Rainbow Valley Wedding Barn (16847 Heart Lake Road)
Rainbow Valley Wedding Barn is truly a one-of-a-kind Caledon wedding venue. While most barns boast rustic, natural-coloured wooden walls, this spot has painted its entire interior wedding white - perfect for those embracing the monochrome, white-on-white wedding trend. It's surrounded by acres of rolling farmland and forested areas, so you'll definitely want to make use of its grounds for your event and wedding photos, too. Its capacity is 200, so it's a great option for midsize weddings.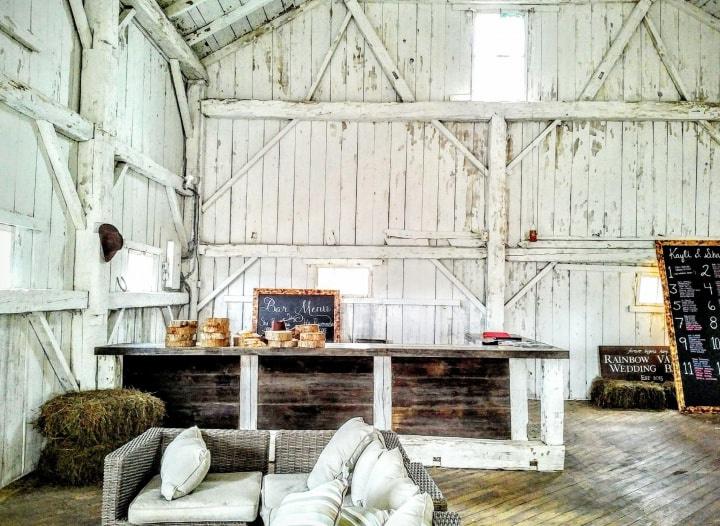 Tralee Wedding Facility (19933 Mountainview Road)
Tralee Wedding Facility may not have a barn, but it still has plenty of rustic charm. The venue is nestled in the Caledon Hills and stretches over 110 acres, giving you plenty of space to celebrate. On the property you'll find gazebos, bridges, ponds, woodland trails and plenty of wildlife. You can hold your event outdoors in a Marquee tent with up to 300 guests or inside the Main Hall with up to 100 guests.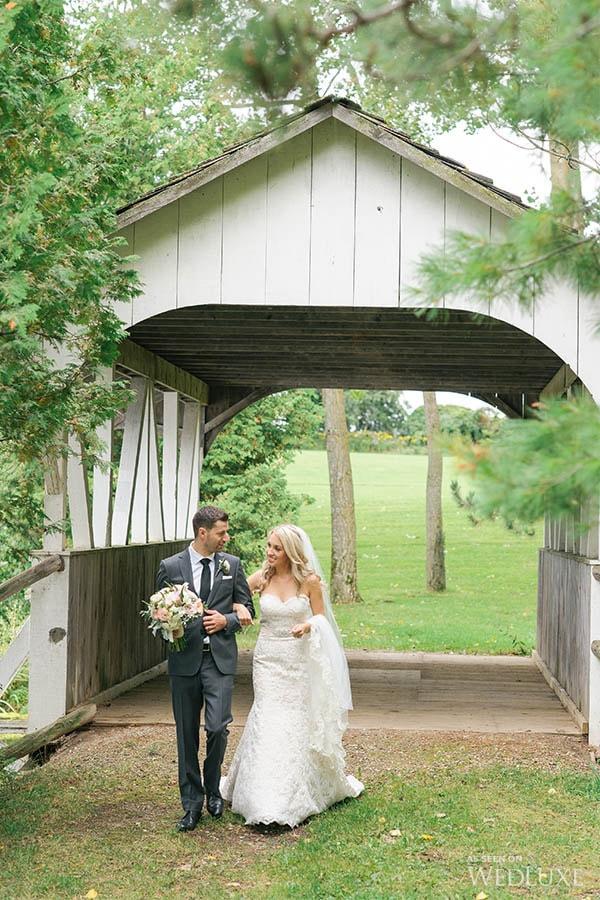 Find more Caledon wedding venues on WeddingWire. »