8 Groomsman Expenses You Might Forget
Being a groomsman shouldn't break the bank. Here are all the wedding-related costs you should be keeping in mind.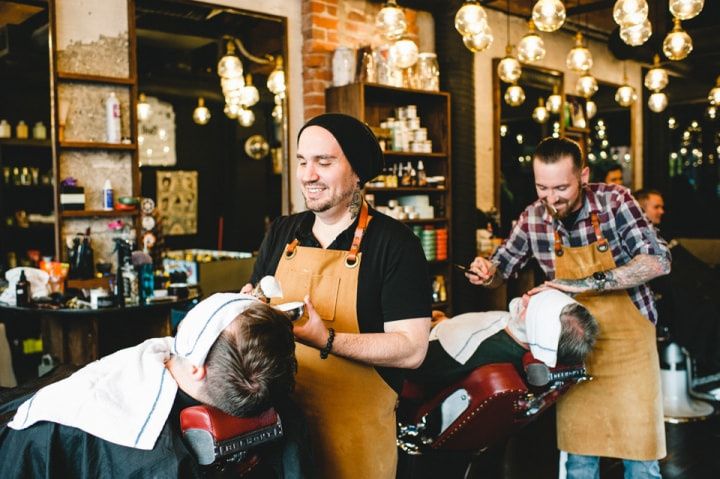 Weddings are pricey events for more than just the happy couple. While they'll be doing the bulk of the spending, don't forget to keep an eye on your own wallet. As a groomsman you'll be expected at all the major wedding events and to be dressed to the nines on all occasions. We've compiled a list of some sneaky expenses that you may forget about to help you budget your way to the big day.
Here are a few groomsman expenses that might slip your mind.
Alterations
Unless you're truly blessed, your suit or tux will probably require a few alterations to make it fit just right. You may need a few nips and tucks, like the trousers taken in or jacket sleeves shortened, but that's completely normal. While these shouldn't break the bank, you should factor them into your budget.
Accessories
Sure, the suit or tux will the the focal point of your outfit, but you're gonna need to dress it up with a few accessories. Don't forget about the tie, cufflinks, pocket square, belt, socks and shoes. Everything should be clean and coordinated, so you may need to purchase a few new items for your wedding ensemble.
Grooming
Want to look like a million bucks in those wedding photos? Treat yourself to a trip to the barber. Get your hair tamed, your beard trimmed and maybe pick up a few new products to style locks on the big day. You can always make this a group outing and go with the rest of the groomsmen, that way everyone will be looking dapper at the altar.
Dry Cleaning
You don't want to have a wardrobe malfunction on the your friends' big day, so make sure your suit and shirt are good to go. Get everything dry cleaned instead of messing around with an iron and a steamer yourself. Letting the pros take care of it will save you from any last minute mishaps, but it will cost a few extra bucks.
Wedding Gift
You should start perusing the happy couples' registry pretty much as soon as the info is available. Why? It's simple. The less expensive items go quickly, so unless you're willing to pony up the cash for a big ticket item, you won't want to wait until the last minute. If want to be even more thrifty ask the other groomsmen if they want to go in on a gift with you. Just remember, if you're sharing the expense you should be purchasing something on the pricier side.
Bachelor Party
Depending on what kind of bachelor party is being thrown, things can get quite costly. If the groom has opted for something out of town, you should start saving ASAP. Travel, accommodations and meals out can rack up a pretty staggering bill. Try to set yourself a budget for the event and don't go beyond it.
Accommodations
If you hail from out of town, you're gonna need a hotel room. Heck, you'll probably want one even if you live in the same city as the event so that you can keep the party going all night long. If you're looking to save a bit of cash, book early and snag one in the block of rooms the couple has booked off for their guests (these usually have a discount code attached). Be sure to act fast, these tend to go quickly and once they're gone, they're gone.
Transportation
If you've earned one of the treasured spots in the wedding party there's a good chance your transportation to the ceremony and reception is covered. Oftentimes couples will hire a shuttle service for their wedding's MVPs to make sure they arrive on time. However, weddings involve more than just one or two rides. You'll have to figure out how to get to the hotel, the after party and any other wedding adjacent events, too. If you've had a bit to drink, you're gonna need to shell out a few extra bucks on a cab or Uber.
Search for your wedding tux and men's suits on WeddingWire »