7 Tips for Having an Adults-Only Wedding
Don't want to host anyone under the legal drinking age on your big day. That's A-OK! Here are some tips for planning out an adults-only wedding and letting your guests know.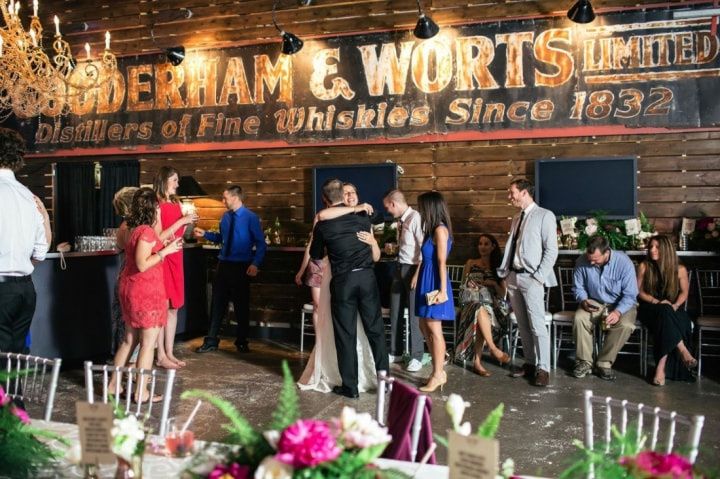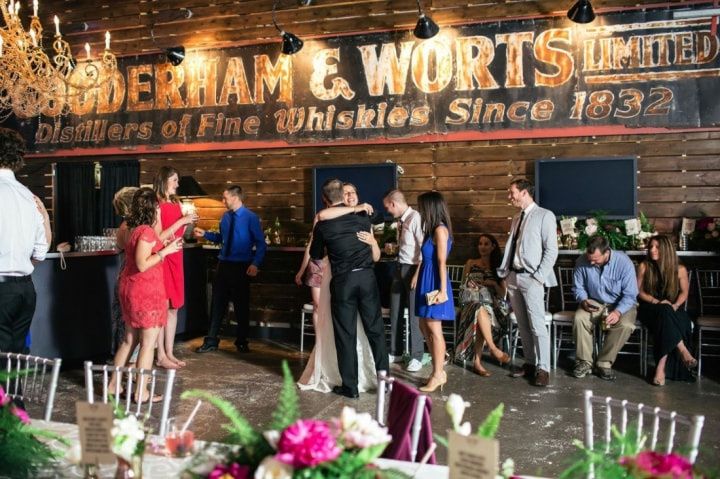 There's no doubt about it, toddlers and tykes are adorable, but sometimes you just want to party with people your age – and an adults-only wedding is absolutely fine! This is your wedding day, and you get to make the rules. If you're having a kid-free affair, you're gonna have to make it clear to your wedding guests at the get-go. From adults-only wedding wording to preparing for no-shows, this is everything you need to do before and after sending out your invites.
Here are some tips for having an adults-only wedding.
Start with a plan
So, first thing's first: decide on your cut off point. If you think the 16-year-olds you know would wreak havoc on your open bar, maybe make your wedding 19+ (or 18+ if you're in Alberta, Manitoba or Quebec). Or, maybe you're cool with the teens, but don't want any kids in attendance? That's OK, too. Once you've decided on the rule, don't make exceptions – you may run into trouble that way.
Remember, the rule applies to everyone
Your relatives and wedding party members may think that they're immune to this rule because of their VIP status but this shouldn't be the case. Make sure that everyone knows that your wedding will be an adults-only event. This will save you from awkward conversations later down the line. In fact, you can ask your close friends and relatives to help spread the word. Note: if you want to include children in your wedding party, like a ring bearer or flower girl(s), then after the ceremony, you should provide a babysitter, meal and activities for them at a location nearby – while still keeping your reception adults-only.
Be careful with your adults-only wedding invitation wording
Writing "adults only" on your invites is kind of the wedding equivalent of slapping a "no boys allowed" sign on your treehouse – it gets the point across, but it's not very nice. Instead, address your envelopes to the exact guests being invited. You'll want to follow suit with wedding invitation enclosures like RSVP cards so that the message really sinks in.
Use your wedding website
Don't think the message is getting through? You can always put a clarification on your wedding website's FAQ page so that nobody gets confused. Watch your adults-only wording when writing up the blurb – you don't want to offend any of your guests. Say something like, "We love your kids, but because of space restrictions we can't accommodate toddlers, tykes, teens or anyone under the age of 19. We hope you can still make it!".
You can't have your cake and eat it too
You can't expect kids to come to one half of your wedding and not the other. If you want to invite them to your wedding ceremony, you should know that they'll probably be coming to your wedding reception, too. Some parents will send their children home after the happy couple exchange rings so that they can stay out a little later, but if you don't want to risk the kids coming along, you shouldn't be inviting them at all.
Be direct
Some of your guests may not understand your rule, in fact, they may think it's a suggestion instead of demand. If someone starts begging you to bring along their kids, you may feel obligated to say yes, especially if they're bombarding you with texts, tweets and DMs. But, remember, this is your big day and if you really want a child-free event, you shouldn't let any of your cousins, coworkers or comrades sway you. Be direct (while still being your kind and compassionate self) and simply say that your wedding is an adults-only affair. If you want to go the extra mile you can always help them find childcare, but it's totally not necessary.
Prepare for a few no-shows
Finding childcare can be tough and sometimes babysitters back out at the last second. Brace yourself for a few wedding no-shows and don't take it personally if one or two of your guests can't make it out. You can always celebrate your new relationship status with them another time.
Use the wedding blog page template to add an FAQ page to your wedding website on WeddingWire »