7 Bachelorette Party Ideas That'll Surprise the Bride-to-Be
Make the bride-to-be's bash even more memorable with a surprise or two. Here are a few of our favourite bachelorette party ideas.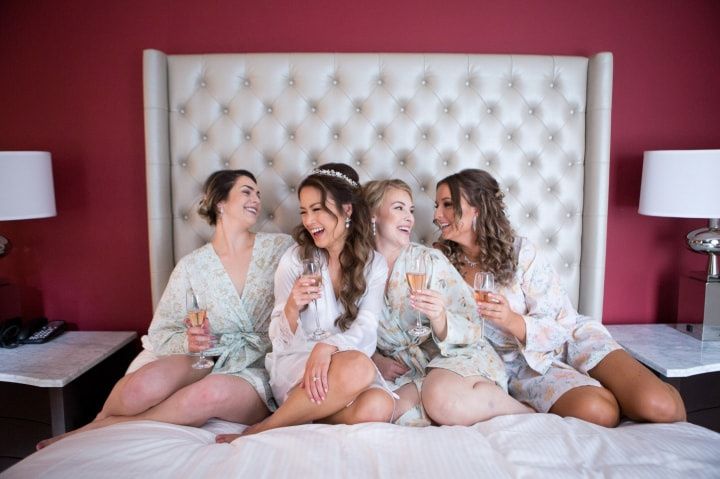 You've probably put a lot of TLC into planning an amazing, stress-free bachelorette party, so kudos to you! If you want to go above and beyond, consider adding in one or two extra bachelorette party ideas to surprise the bride. From gifting the guest of honour with a scrapbook to ordering her favourite meal, there's a lot you can do to put your party over the top.
Here are a few bachelorette party ideas to surprise the bride-to-be.
Make a scrapbook
Before the bachelorette party goes down, round up everyone on the guest list and get to crafting. Not only will this bachelorette party idea leave you with an amazing gift for the guest of honour, it's an awesome icebreaker for the gals in the group who don't know each other. Take a trip down memory lane and fill it with fun memories you've shared, ticket stubs, Instagrams, yearbook quotes and inside jokes. You may even want to snoop through her feeds and pick out a few cute photos of her and her soon-to-be spouse for the cover.
Get matching swag for the whole squad
Get onto your group message thread and figure out a fun way to work some personalized bachelorette party swag into your budget. You get brownie points for this bachelorette party idea if you match the clothing to the theme of your party. Having a spa day? Maybe go with monogrammed robes or towels. Hitting the beach? Think about getting hats or tanks with a slogan or hashtag on them.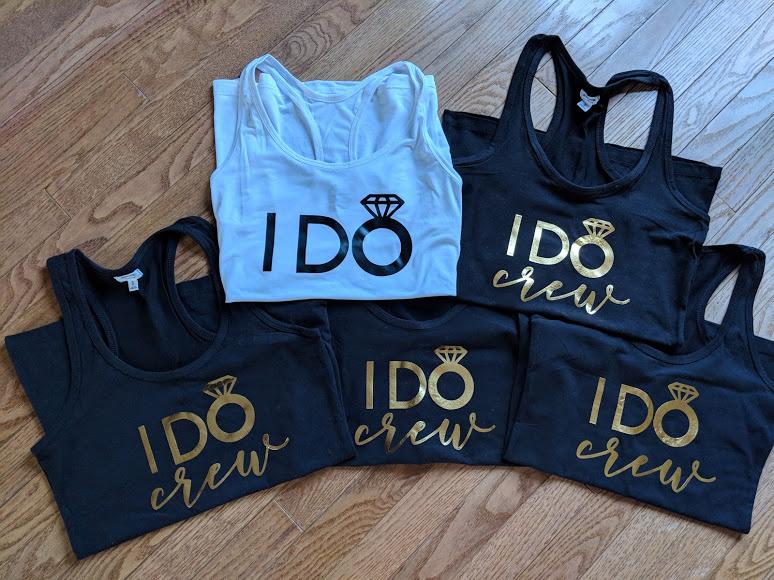 Rent a ride
Sure, you could ask a few of the ladies in your crew to be designated drivers for the evening, but where's the fun in that? Leave your Hondas at home and go with some swankier transportation for the evening. Think about renting a limo or party bus to bring you from destination to destination in style.
Ask her S.O. to send a special message
Yes, this night is all about the ladies, but that doesn't mean you have to exclude your best bud's fiancée completely. Ask them to record a lil' video message that you can play at the beginning of the evening. Note: you'll probably want to have her watch it before everyone's downed too many cocktails.
Splurge on fancy booze
Now's not the time to buy bottom shelf liquor. This is not a frat party or your average pregame, so dedicate a decent chunk of your funds to purchasing some premium booze. Remember to go with options that the bride-to-be actually likes - there's a big difference between champagne and tequila.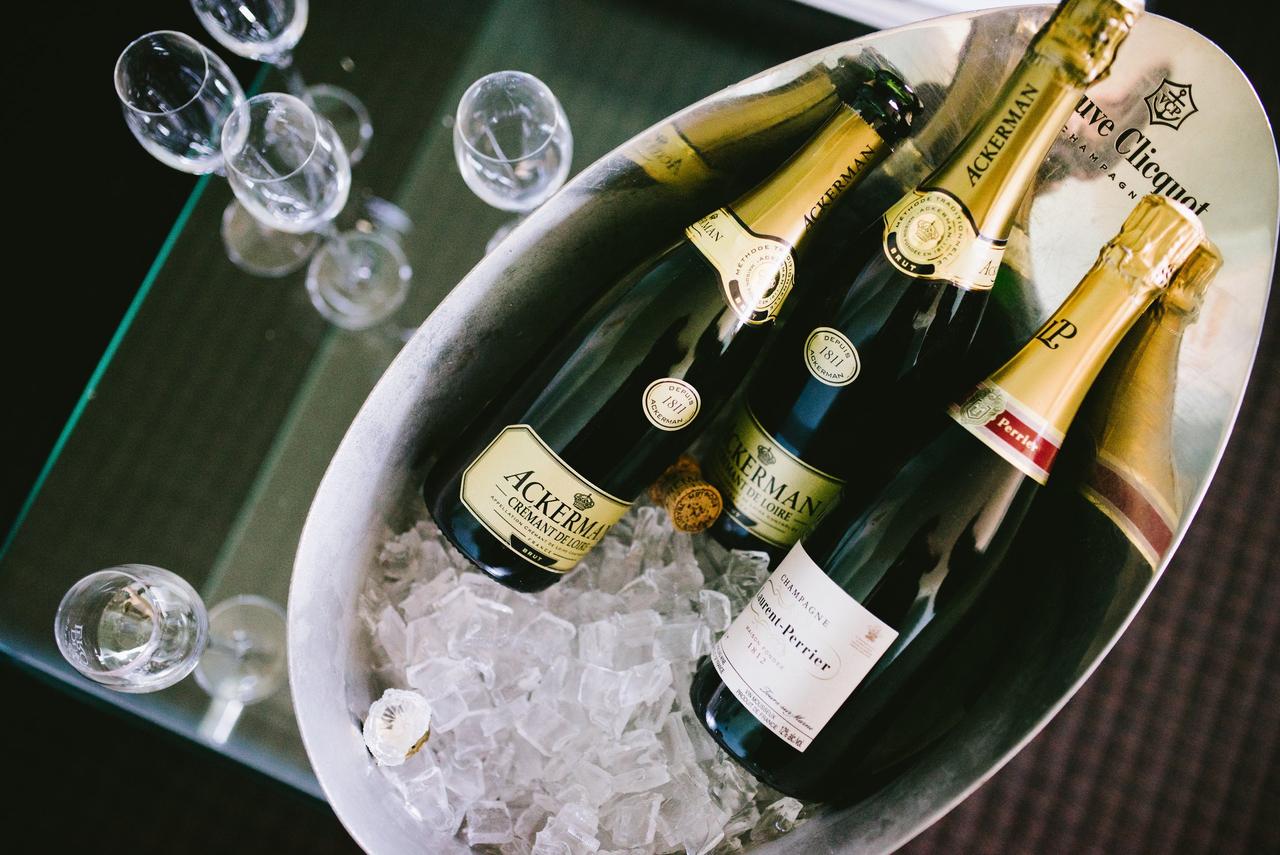 Order her favourite food
Everyone knows that drinking on an empty stomach is bad news, so get some food delivered before you hit the town. If you're staying local, see if her fave eatery is available on UberEATS, does takeout or has a catering menu. Keep in mind that you'll probably want to order extra for when you return to your rooms at the end of the night.
Document the event
Go old school and gift all attendees with a disposable camera to document the night. Round them up at the end of the evening (or the next day) and then develop all the photos for your BFF. She'll appreciate having the physical copies in the age of Insta and no one will have to worry about shattering their iPhone while trying to capture the perfect moment.
Share your bachelorette party ideas and experiences and find answers to your questions in our community forums »