6 Major Wedding Bar Don'ts
Trying to figure out how to perfect your wedding bar? Do your best to avoid these six major pitfalls.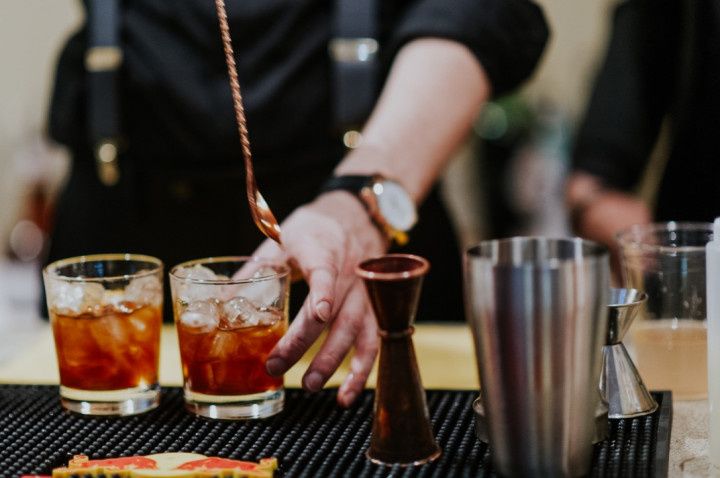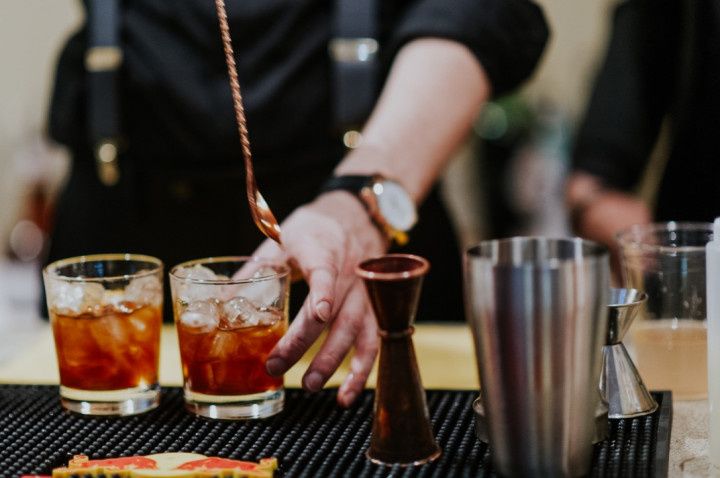 Ah, the wedding bar. It's a necessity at most receptions and you definitely don't yours to be anything short of fantastic. We've made a list of all the essential things to avoid when creating your setup and planning your menu, so that yours runs like a well oiled machine.
Here are a few major wedding bar don'ts.
Don't skip talking to your venue coordinator
Before you even start thinking about your wedding bar, you'll want to have a chat with your wedding venue coordinator. They'll be able to tell you all the details you need to know, like if they have a liquor license, if there's a built-in bar, if they staff and stock the bar for you and whether you can hire a bartending service. This will help you determine everything else you need to plan out, so it should be your first step.
Don't offer too many options
When it comes to your wedding bar, there actually is such a thing as too much choice. More variety typically leads to a bigger bill, so if you want to save money on your wedding bar, we suggest sticking with what you need. Go with three different types of liquor (usually vodka, gin and whisky), two different types of wine (a white and a red), one type of sparkling wine or champagne (for toasts) and one or two types of beer.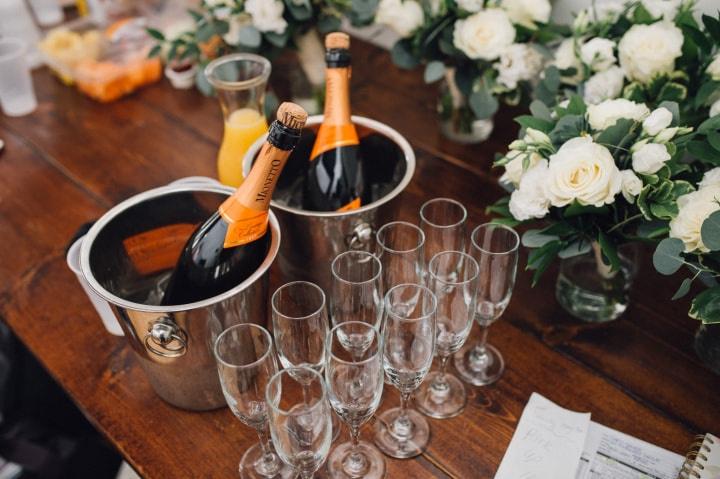 Don't forget to purchase all the necessities
Spirits, wine and beer aren't the only things you'll need for designing your wedding bar. You'll also need things like shakers, strainers, ice buckets, rags and other bits and bobs to see your bartender through the night. We've made you this handy dandy wedding bar shopping list so that you don't forget anything.
Don't be basic
Yes, your bartender should be able to dole out vodka sodas and rye and gingers, but you should also have some fancier options on your menu. Work with a mixologist (or do a little at-home mixing) to figure out one or two signature beverages to serve at your wedding bar. You can even give yours fun names to take them to the next level.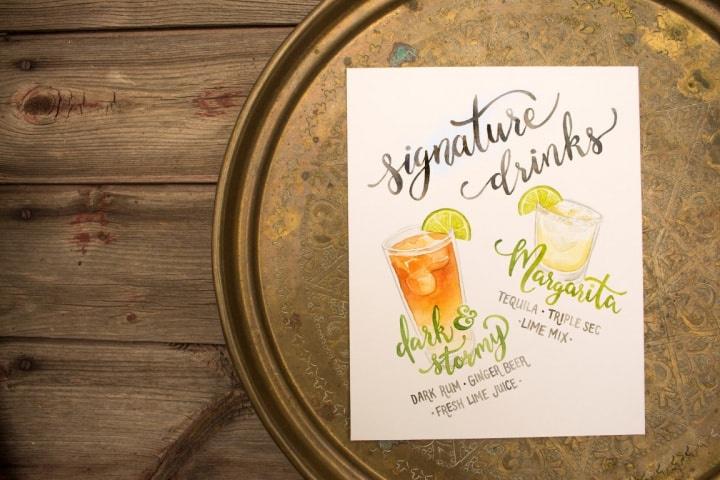 Don't do a self-serve bar
Honestly, this is just asking for trouble. Though a self-serve bar may seem like a fun idea, it'll more than likely end in chaos. It's bound to get messy, people are more likely to overdrink and kids may get ahold of something they shouldn't. While hiring a bartender to mix drinks for you may cost extra, it's definitely worth the price tag.
Don't only serve booze at your bar
Not only will you need non-alcoholic drinks to mix cocktails, but you probably have a few sober people on your guest list who will want a drink, too. Aside from the usual suspects - you know, juices and sodas - you should have at least one mocktail on your menu so that the non-drinkers, under-agers and designated drivers can indulge in a fancy beverage, too.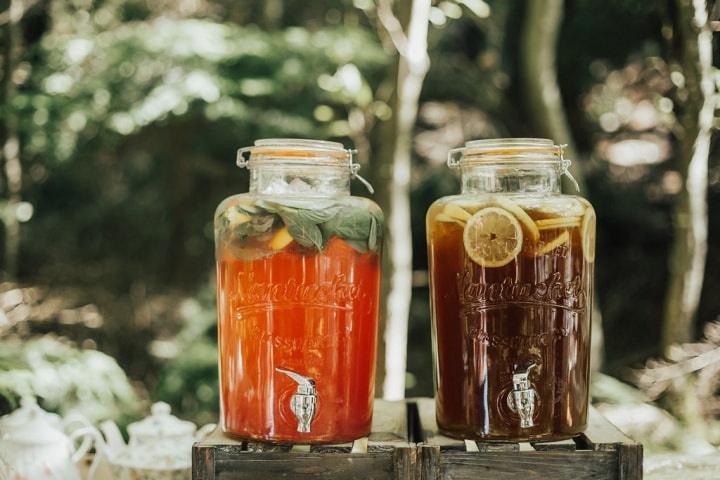 Find mixologists and event rentals on WeddingWire »