5 Wedding Table Games That are Guaranteed to Keep Your Guests Entertained
Amp up your guests' dinner conversations and the fun factor of your big day by offering up some sweet wedding table games like these!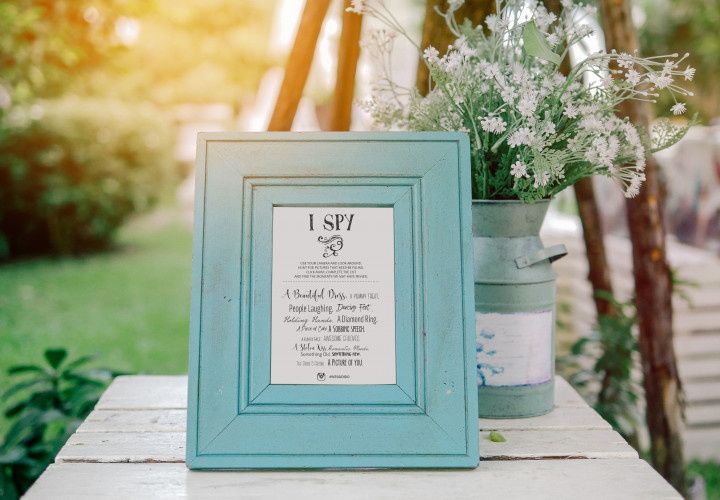 Naturally, the delicious eats you serve are going to steal the spotlight at your wedding reception, however, you want to give your guests more to talk about than just food! We suggest keeping them entertained with some fun wedding table games, like bingo and I Spy. These are sure to inspire some friendly competition and keep everyone distracted until dinner is served.
Here are a few wedding table games that are guaranteed to keep your guests entertained.
Love Libs
If you love playing Mad Libs as a kid - and let's be honest, who didn't? - this wedding table game is a solid option. Craft a shortened version of your love story and let your guests fill in some blanks. This is guaranteed to get everyone laughing and you can even hold onto the stories once your reception has wrapped.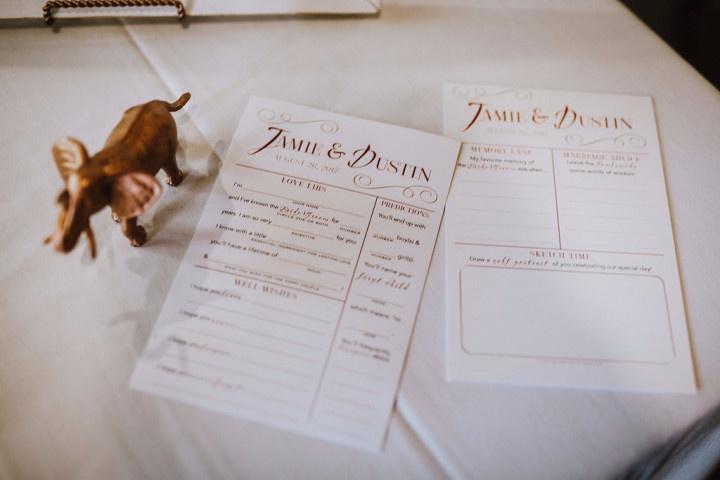 I Spy
This wedding table game is a total fan favourite - and for good reason! It's easy to DIY and gets everyone involved. It works just like your classic game of I Spy, but your guests will be looking around your venue for objects, attire and adorable moments, instead of trying to hunt them down in a picture book. You can ask everyone to take photos of them with their phones or provide disposable (or Polaroid) cameras to ensure the pics get back to you. Bonus: invite them to use our WedShoots app to share their photos with you.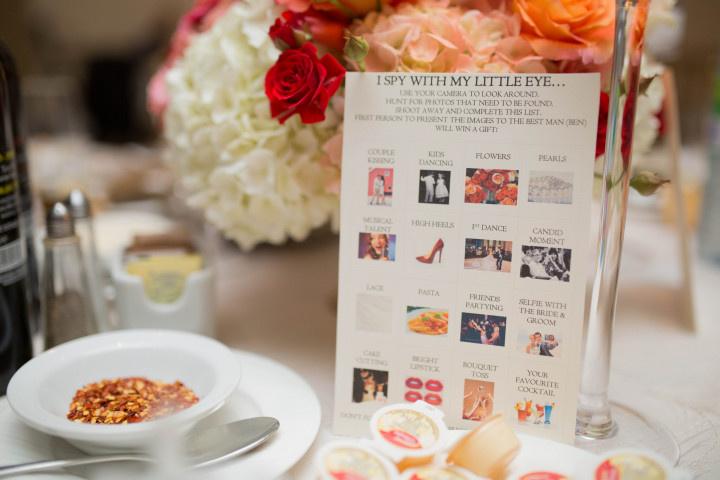 Bingo
Make bingo a little more romantic by filling your grid with things that your guests could see or hear at your wedding (like a kiss between the happy couple or a hidden decor item) instead of numbers. As with I Spy, with this wedding table game, you can ask your friends and family to capture the moments with their cameras or phones so that you can hold onto the memories.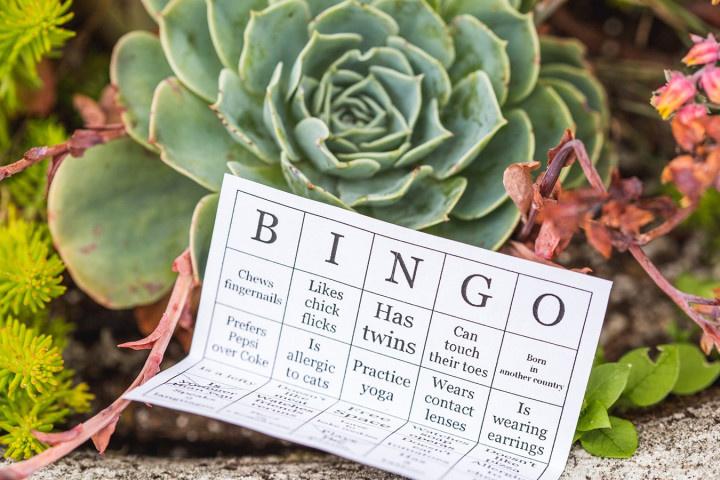 Sudoku
Who says numbers can't be fun! Leave a Sudoku game at each reception table (or place setting) so that your guests can test their skills and collaborate with their tablemates. It's not the most social wedding entertainment idea, but it's great for when they need to take a break from tearing up the dance floor or while waiting for dinner to be served (AKA to keep their minds off the hanger). P.S. other classic newspaper games, like crosswords and word searches, work well, too.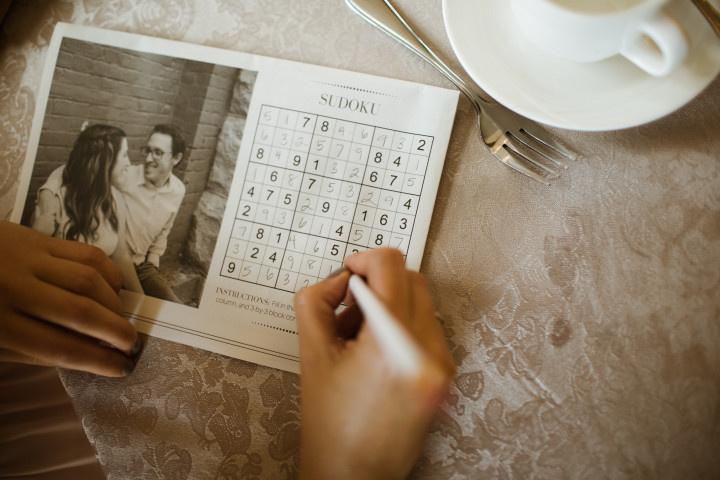 Puzzles
Create puzzles of your favourite memories and let your guests put them together. Word to the wise, unless you're opting itty bitty ones - like those you find in Kinder Eggs - you probably want to create a designated table so that things don't get too messy (you need rooms for plates and wedding centerpieces, after all). Also, your wedding is not the occasion to whip out 1000 piece puzzles - you want them to be a bit challenging, but easy enough for your guests to solve in a few minutes.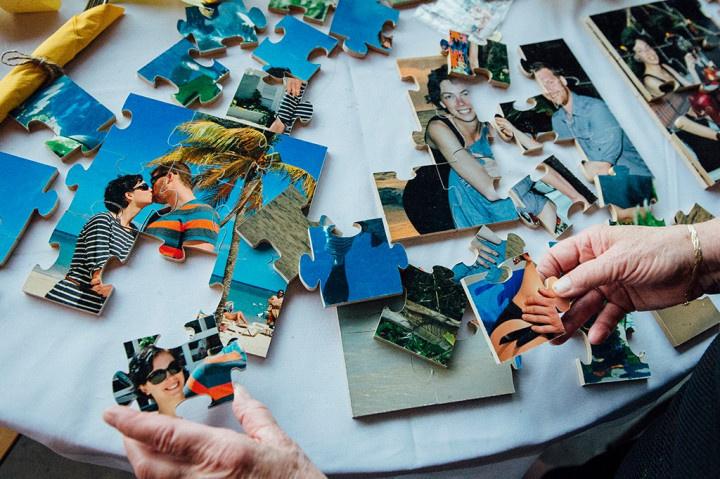 Looking for more wedding entertainment ideas? Find wedding entertainers, event rentals and decorations on WeddingWire »