5 Savoury Wedding Cake Alternatives
Not all cakes have to be sweet. If you prefer savoury dishes, why not skip the classic confection and go with on of these wedding cake alternatives.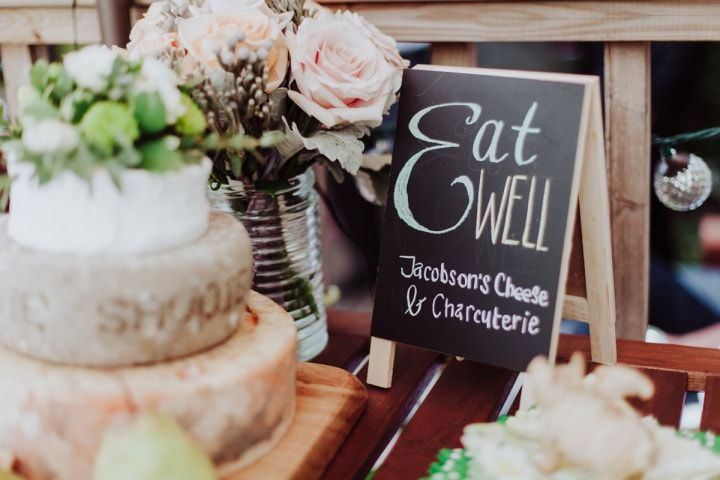 Do you always go for salty over sweet? Well, an alternative wedding cake may be the way to go. Plenty of savoury dishes can be turned into multi-tiered goodies, too, so you should have no problem finding the perfect wedding cake alternative for your big day. Pro tip: don't forget to stack your dessert table with a few sugary treats, even though you don't, your guests may want to finish the meal with something sweet.
Here are a few savoury wedding cake alternatives.
Cheese
Probably one of the most popular savoury wedding cake alternatives of the bunch is cheese wedding cake. No, not a silky sweet New York-style cheesecake - we're talking about a "cake" made up of cheese wheels. Pick a few of your favourite varieties and build your dessert table's star dish out of them. Remember to go for a range of flavours and textures to keep things interesting and stock up on crackers to serve on the side.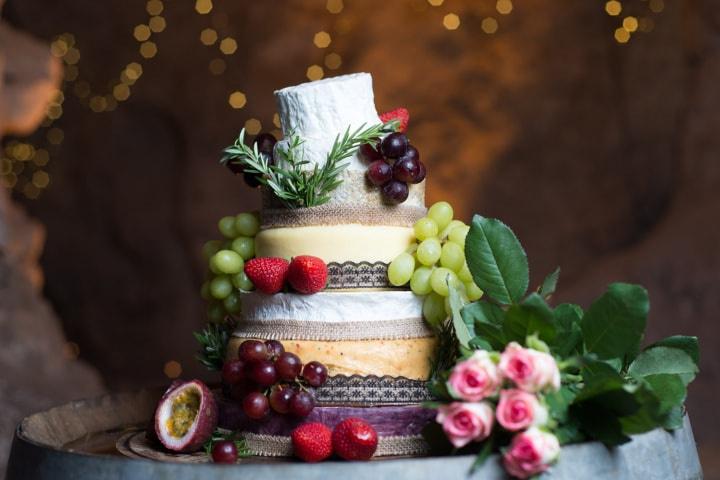 Meat pies
Now, plenty of couples swap out a wedding cake for pies, but if you want to go off the beaten trail don't use blueberry, peach and strawberry to stuff yours - go for a savoury filling, instead. Pork pies and tourtiere can be balanced on top of one another to create a cake-like post-dinner treat. Word to the wise, you probably want to serve a light dinner if you go this route or your guests may not have room to indulge in a slice.
Sushi
Sushi is one of the most aesthetically pleasing foods, so you know your cake is going to look like a work of art if you craft it from pieces of sashimi and maki. This colourful wedding cake alternative can also easily be made vegetarian and vegan-friendly if you add a few yam and avo rolls or shiitake mushroom maki pieces into the mix.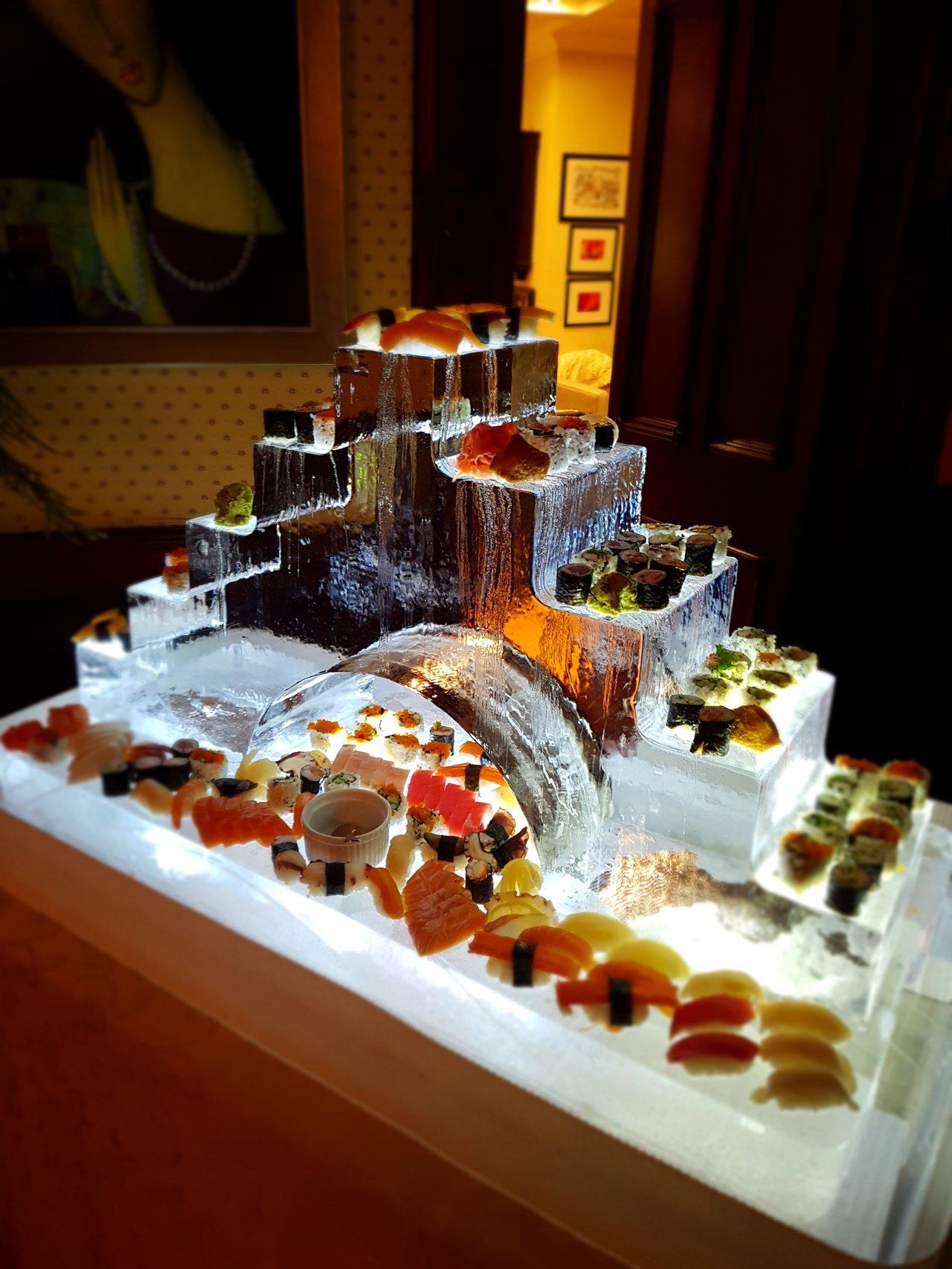 Kuku
If you're not familiar with kuku (or kookoo), you may be wary to try this one - but trust me, it's delicious. It is an Iranian egg-based dish that's not far off from a fritatta. Want to amp it up? It can be filled with a variety of veggies, cheeses and meats to make it even tastier. If you go with this wedding cake alternative, make each tier a different flavour to give you and your guests some options.
Pizza
This may seem like what memes are made of, but some people actually take their love of pizza to the next level and use it in place of their wedding cake. You can either follow this duo's lead and use a multi-tiered tray or stack the pies directly on top of each other to give it a pizza wedding cake look. If you're going to attempt to DIY it, remember to place your order far in advance. You don't want to run into issues because your Domino's delivery guy can't find your venue.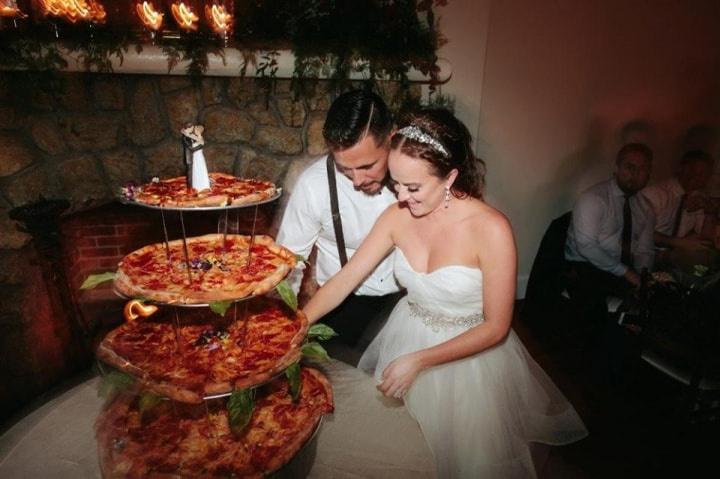 Looking for wedding cake alternatives? Consult with wedding caterers on WeddingWire »