6 Ways to Serve Pie at Your Wedding
Pie is no one trick pony. There are plenty of ways to serve it, so consider taking advantage of it for all parts of your wedding.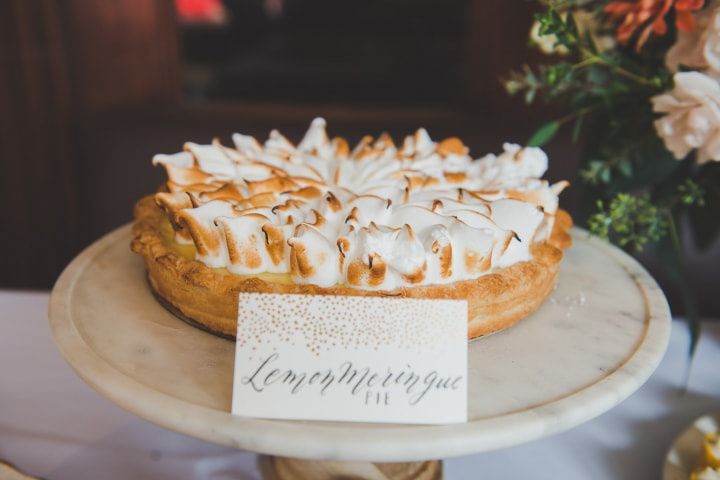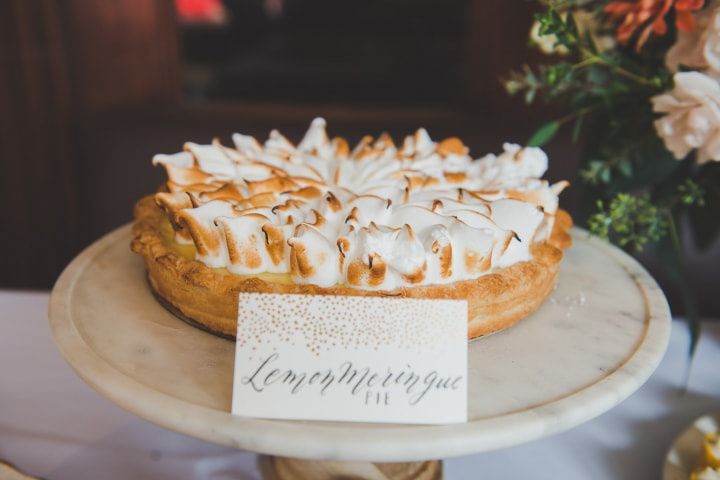 Pie is the gift that just keeps on giving. It can be sweet or savoury and served as breakfast, lunch dinner or a snack - making it the perfect dish to serve throughout your wedding. Whether you're looking for a replacement for a traditional wedding cake or are on the hunt for your dream signature cocktail, pie can be of service.
Here are a few ways to serve pie at your wedding.
As hors d'oeuvres
Pies are one of the most fuss-free varieties of hors d'oeuvre. Instead of using giant pie plates, opt for mini shells and create handheld, bite-sized versions. We suggest doing a variety of savoury and sweet for your cocktail hour, just to be safe (you never know what your guests will be craving).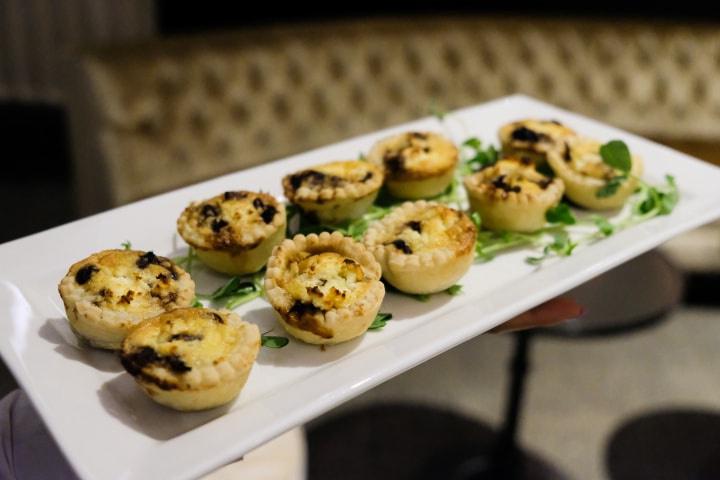 As a cocktail
While your bar menu should feature standard bevies like rye and gingers, vodka sodas and gin and tonics, you probably want to add a signature cocktail or two into the mix. Think of your favourite variety of pie and ask your mixologist to craft a special drink inspired by it. If you want to go with something tried and true (instead of creating something totally new), apple pie martinis and lemon meringue cocktails won't disappoint.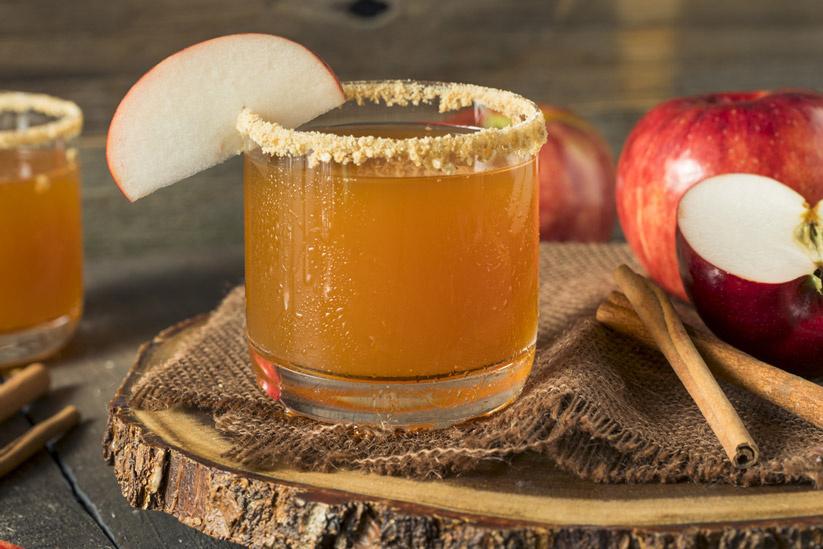 As a main course
Do you know what classic Canadian dish makes for an amazing wedding main? Tourtiere. This ultra-hearty meat pie will fill your guests up, giving them all the energy they need to dance from dusk until dawn. Of course, if that's not your cup of tea, you could always go with pork pie, chicken pot pie or vegetable pie - I'm positive that none of your guests will complain.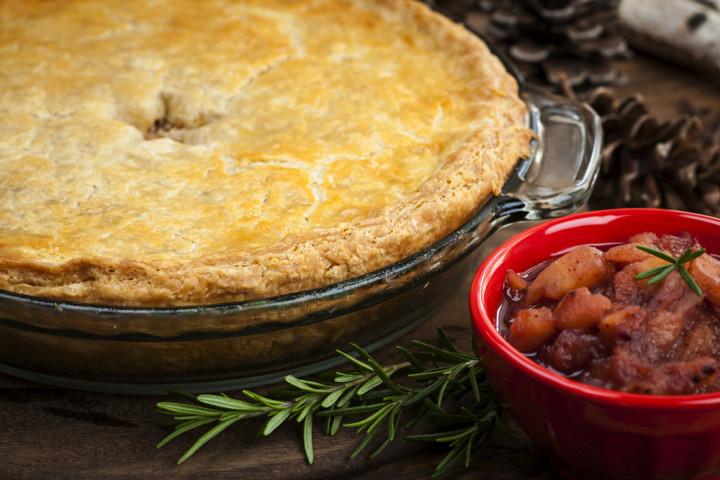 In place of your wedding cake
Not every wedding cake needs to made of sugary layers of ganache and fondant. In fact, your big day's star confection doesn't even need to involve cake, at all. Fill your dessert table with a bevy of different pies, find a multi-tiered stand and stack it with a few of your favourite varieties or place your pies directly on top of each other for a more classic cake-esque look. Pro tip: if you prefer savoury eats, you can even make yours out of meat or veggie stuffed pies!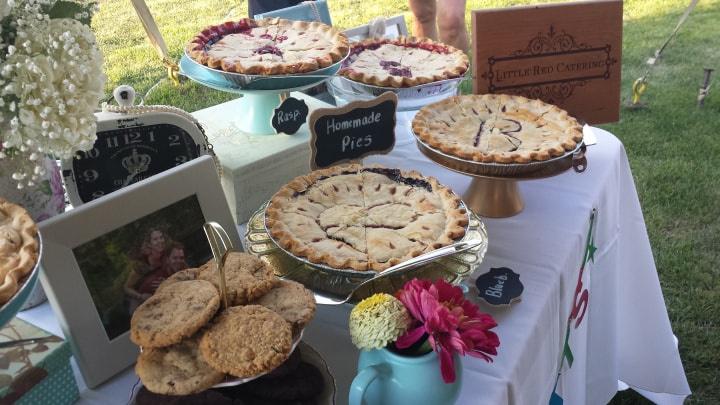 As a late night snack
Your guests may need to refuel after a few hours of drinking, dancing and debauchery, so have some pies waiting in the wings for them. While I'm sure they'd be stoked to see standard options like blueberry and strawberry rhubarb, you may want to throw in something a bit more savoury, like pizza (which, if you weren't aware actually is a type of pie) into the mix. A slice is the perfect way to end any amazing night, so dial your local pizza joint and get to ordering.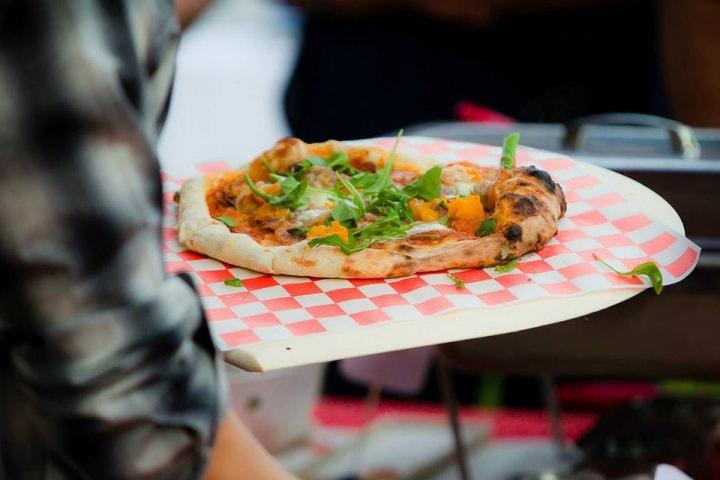 At your post-wedding brunch
Hand pies, the classy sibling of pop tarts, make for the perfect post-wedding brunch indulgence. Stuff yours with artisanal jams and fruit fillings and your guests will be all over them. Alternatively, If you're in the market for something a little more substantial, ask your caterer to whip up a breakfast pie complete with a hashbrown crust and stuffed with early morning essentials like eggs and bacon.