11 Questions to Ask Your Wedding Registry Consultant
There's more to registering than choosing stuff. Get up to speed by asking your wedding registry consultant these questions.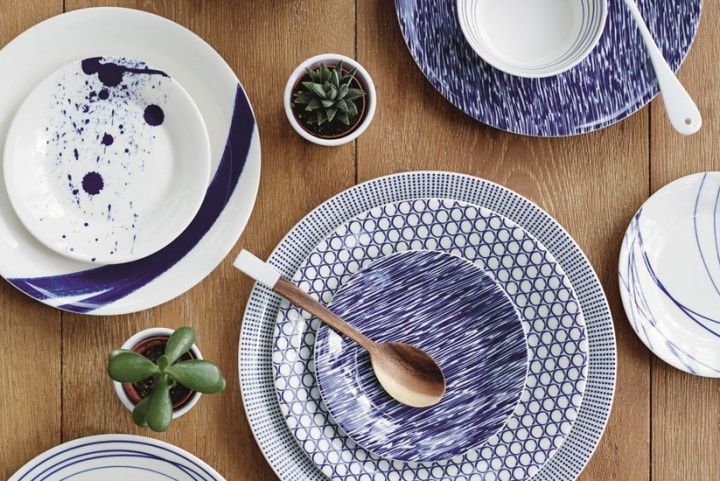 Once you have figured out the why, when, and where to register for wedding gifts, the fun of actually creating your wedding registry can begin. It's exciting, maybe a bit intimidating, and probably more time-consuming than you expect. We're here to help you make sure that you get all the info you need. Ask your wedding registry consultant these important questions and you'll be good to go.
Here are the questions you should ask your wedding registry consultant:
How do we inform our guests about our wedding registry?
Once you've created your wedding registry, your bridal shower guests and wedding guests will need to know about it. Some retailers offer notification cards that can be inserted into bridal shower invitations although it isn't proper etiquette to include them in wedding invitations. If the retailer has an online registry service, they will provide you with a link that you can add to your wedding website. You can also have loved ones spread the word. For example, if you're registered at Hudson's Bay Gift Registry, guests will be able to go online or in-store and provide your names and wedding month to access your gift list. Getting the word out is the key to preventing unwanted and duplicate gifts, so ask your wedding registry consultant about all the options available to you.
Do you hold special events for couples who are registering with you?
Some retailers hold special wedding registry events where you can mix and mingle with the experts and learn more about their products and services. This can be a great way to make the best possible choices and can be a fun date night, too!
How many items should we register for?
Your wedding registry consultant can help you strike the right balance between a variety of items and price points for your guests to choose from without making your list overwhelming to manage or shop from. They'll help you take into account things like bridal shower and wedding guest counts and your personal needs to outfit your home. Bonus: we've put together this ultimate wedding registry checklist to help you assess your current and future needs.
Can we register for gift cards?
Just in case there isn't enough selection on your registry, you will still want to provide your friends and family with options (like those last-minute shoppers on your guest list). I'm sure you'll be happy to receive gift cards to go towards future purchases, so find out if you can add some to your list.
What happens if items on our wedding registry become unavailable?
Because of the average length of engagement for Canadian couples is over a year, your wedding registry could be available for many months meaning some items on your list may become discontinued. Ask your wedding registry consultant how this can best be managed and whether they'll notify you of discontinued items and suggest substitutions. Pro tip: to avoid discontinued items, they will likely suggest that you add more seasonal items (like fashion bed linens or outdoor items) to your registry closer to your wedding date to avoid disappointment.
How can wedding guests make purchases?
If you're like most couples, you'll have guests of various ages and shopping habits purchasing wedding gifts. Some will want to see the products IRL, others will prefer to go online to shop or pick up the phone and place an order. Find out all the options your chosen retailer offers.
How will you notify us as purchases are made?
Receiving a wedding gift is exciting, and, of course, you'll want to send the gift-giver a thank-you card in a timely manner. So it's important to ask your wedding registry consultant how you'll be notified about gift purchases.
Do you ship wedding gifts as they are purchased, or all at once?
Some retailers offer the options to ship each gift as it's purchased or gather up all the gifts and let you pick them up or have them shipped all at once. To avoid anything going MIA, you should have a clear idea of how you want to handle deliveries. Also, ask your wedding registry consultant if there are shipping charges, and if so, who pays them.
What is your return policy?
If all goes well, hopefully, you won't need to return many gifts. However, there may be some duplicates if a guest didn't use your wedding registry retailer for their purchase or if you want to make some substitutions based on what was purchased from your gift list. For example, you may want to finish off your place settings rather than have a gravy boat. Whatever the circumstance, you should have a clear understanding so there are no surprises later.
Do you offer a completion program?
After the wedding, most retailers offer an extra discount or gifts with purchase when you buy items remaining on your gift registry. You'll want to ask about all the deets so you can take advantage.
Can our gift registry remain open after the wedding?
You'll probably put a lot of time into building your registry and selecting items, so you may want to keep it open for future gift-giving occasions like a housewarming, birthday or Christmas. You may as well finish off what you started, right?
Keep your guests up to date on where you're registered. Set up your FREE wedding website on WeddingWire.