10 Expert Tips for Creating Your Wedding Registry
A wedding registry is a once-in-a-lifetime wish list of gifts. Here's some expert advice on getting it right.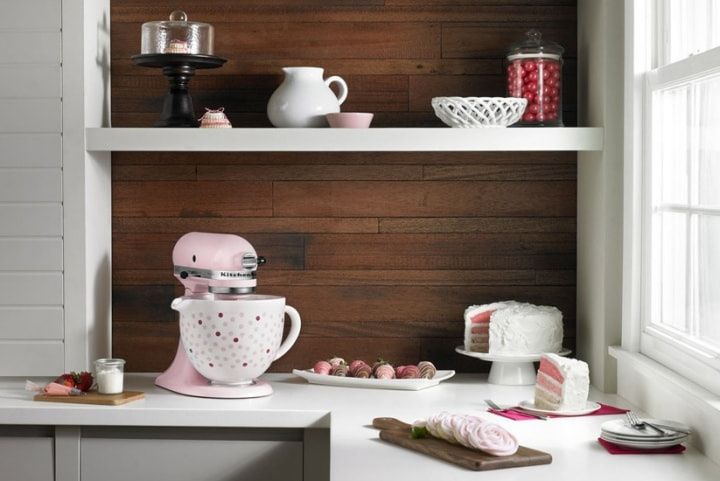 We know you have a wedding checklist as long as your arm: shop for a bridal gown, choose a reception venue, order wedding stationery, etc., etc. Create a wedding registry better be on there, too. It's an important part of planning both your wedding and your married life. Follow these wedding registry tips and you'll create a wedding gift list that both you and your guests will love.
Here are some expert tips to help you create a wedding registry.
Get started early
It takes more time than you might expect to create a wedding registry and deserves your attention. After all, your cake and flowers make your wedding day special, but the wedding gifts you choose are for the rest of your life! Besides, your friends and family will be looking for wedding gift ideas before you know it (bridal showers, hello!).
Make it a joint project
Hey, you're in this together, right? Put aside some quality couple time to contemplate your future life together and think about what kinds of gifts would make you happy. When it comes time to create a wedding registry, make a date of it.
Assess your household needs
Even couples who already live together should do this... in fact, especially those couples. Go from room to room in your home. Look at the furniture and decor. Open the drawers and cupboards. What's missing? What needs to be upgraded or replaced? What would be a welcome addition? Then make a list of wedding registry ideas. We've put together this wedding registry checklist to help you out.
Do your research
For example, if you have decided you would like new pots and pans, figure out what would best suit your cooking habits (tri-ply? copper-bottomed?). Need bed sheets? Look into the nuances of fabric content and thread count. You get the picture.
Think ahead
Can you imagine your future selves hosting big parties or family gatherings? Register for the appropriate number of place settings (we recommend at least 12). Are you likely to travel? Register for luggage. At the same time, be realistic: like, do you have enough storage space for the stuff you hope to get?
Shop in person
You might end up doing most of your wedding registry-related stuff online, but even if you do, go to the store and examine products in person. How does that crystal highball feel in your hand? Is the colour of your dinnerware pattern the same in person as on your computer screen? Is that vacuum cleaner easy to manage? Do you both find the luxury mattress comfortable?
Things to put on a wedding registry
Nowadays you can think outside the gift box and register for all kinds of things. Consider a honeymoon registry, experiences, cash fund, gift cards and even charitable donations. One rule of thumb: they should be things for you as a couple.
Shop around
Wondering how to choose a wedding registry? Make sure you choose reliable, reputable gift registry retailers. Pro tip: here are all the questions to ask your wedding registry consultant.
Be considerate of your guests
Who are they? Older or younger, affluent or scraping by, traditionalists or non-conformists? Put yourselves in their shoes and give them choices they'll be comfortable with: a range of price points, traditional gifts or unusual ones, the ability to shop online or in person. Some of them will be last-minute shoppers, so check on your wedding registry regularly as your big day approaches to make sure there are still lots of options.
Be grateful
Appreciate that this is a wonderful privilege. And don't forget those thank-you notes.
Keep your guests up to date on where you're registered. Set up your FREE wedding website on WeddingWire.