What to Do With Your Dress After the Wedding
Wondering what to do with your wedding dress when your big day comes to a close? We've laid it all out for you.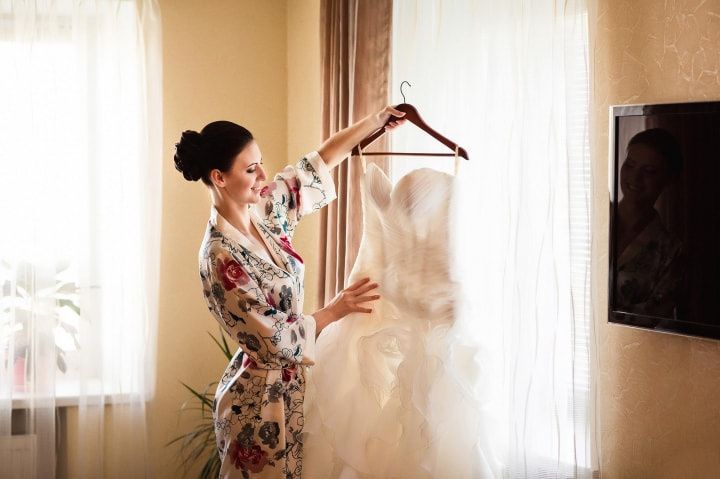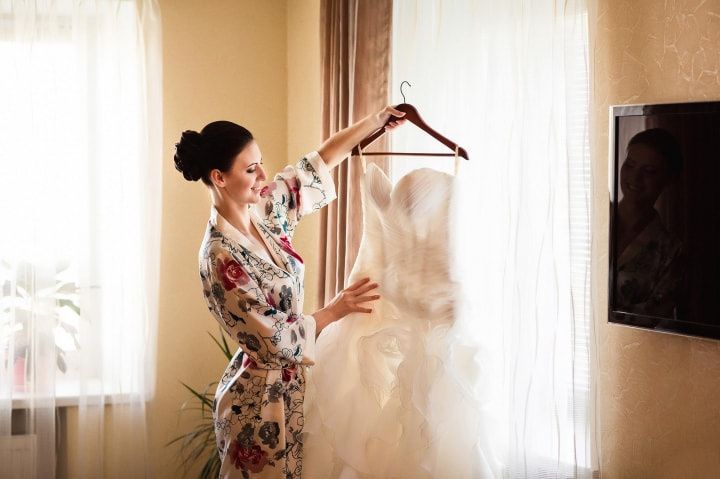 Once your wedding reception has ended and the decorations have been packed away, you may be wondering what to do with your wedding dress. Well, have no fear, we're here to help! We've rounded up all the things you may want (or need) to do with your gown post-celebration. P.S. many companies, like Grace Wedding Gown Specialist in Toronto, Nile Bridal and Alterations in Winnipeg and Browns Cleaners in Ottawa, offer multiple services, so you can kill a couple of birds with one stone.
Here's what to do with your dress after the wedding.
Clean
If you partied hard at your wedding reception, there's a good chance your gown is no longer in pristine condition. Before you start freaking out about any stains or tears (or take to your dress with a Magic Eraser) head to a professional to see if they can work some magic. Find a dry cleaner or dress company that specializes in cleaning formal gowns and will be able to return your wedding dress to its original glory.
Preserve
The process of preserving your wedding gown is a little more involved than shoving it in your attic and calling it a day. We suggest seeking the advice of a professional so that your wedding dress stays looking pretty and perfect in every way. They'll fold it up in non-harmful tissues and seal it away in a high quality box (you know, not just one of the leftovers from moving) and remove any guess work from the process.
Alter
Remember when Priyanka Chopra cut the train off her infamous Met Gala trench coat gown to transform it into a stunning evening look? Well, you can do the same with your wedding dress! I know it may sound crazy, but this doesn't have to be a gown you only wear once. If you want to get a bit more use out of your beautiful bridal ensemble, go ahead and get it altered so that you can use it for your next anniversary party or formal event (maybe skip wearing it to your BFFs wedding, though).
Donate
Don't want to put your wedding dress in a closet to gather dust? Give it a second shot at life by donating it to a charity (visit The Brides' Project in Toronto) or second hand store. Some consignment shops will even give your a portion of the selling price back, so you can pay off some of your wedding debt while doing a good deed.