What is a Ring Warming Ceremony?
Want to amp up the sentimentality of your big day? A ring warming ceremony might be perfect for you. Here's a crash course to get you in the know.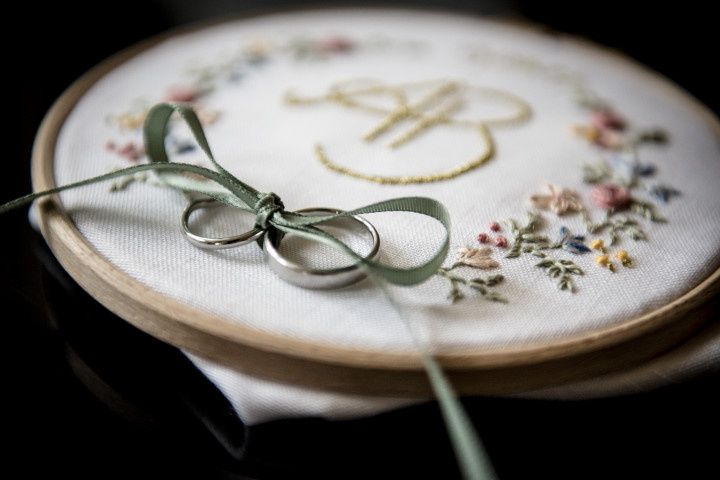 Of course, your wedding ceremony readings, vows and the songs you choose to play at your ceremony will make it super meaningful, but if you really want to take it to that next level, think about incorporating a ring warming ceremony. It's an easy way to involve all of your loved ones in your big day and make your brand new bling even sweeter and more sentimental.
So, what exactly is a ring warming ceremony?
A ring warming ceremony is an easy-to-do ritual that involves your wedding rings being passed around to all of your guests so that they can 'bless' them with good vibes, good luck and hopes for your relationship.
All of your friends and relatives will be involved in this ritual, so it'll give everyone a chance to feel like a true VIP. If you're worried about your ring getting lost in the shuffle, you may also want to task a trusted member of your wedding party with the job of ring chaperone to oversee things.
Worried about costs? Don't stress - you won't have to blow any of your budget to make your ring warming ceremony a success. All you'll need is your rings (obviously) and a piece of string, rope or ribbon to weave through your rows of guests (that's how it will be transferred from person to person). You'll probably want to have a little extra, in case your ceremony set-up doesn't shape up exactly as you've planned - it's much better to have too much than not enough. Alternatively, the wedding rings can be tied together with a ribbon, placed in a box or dish or fastened to a pillow or another object so they can be easily passed around from guest to guest.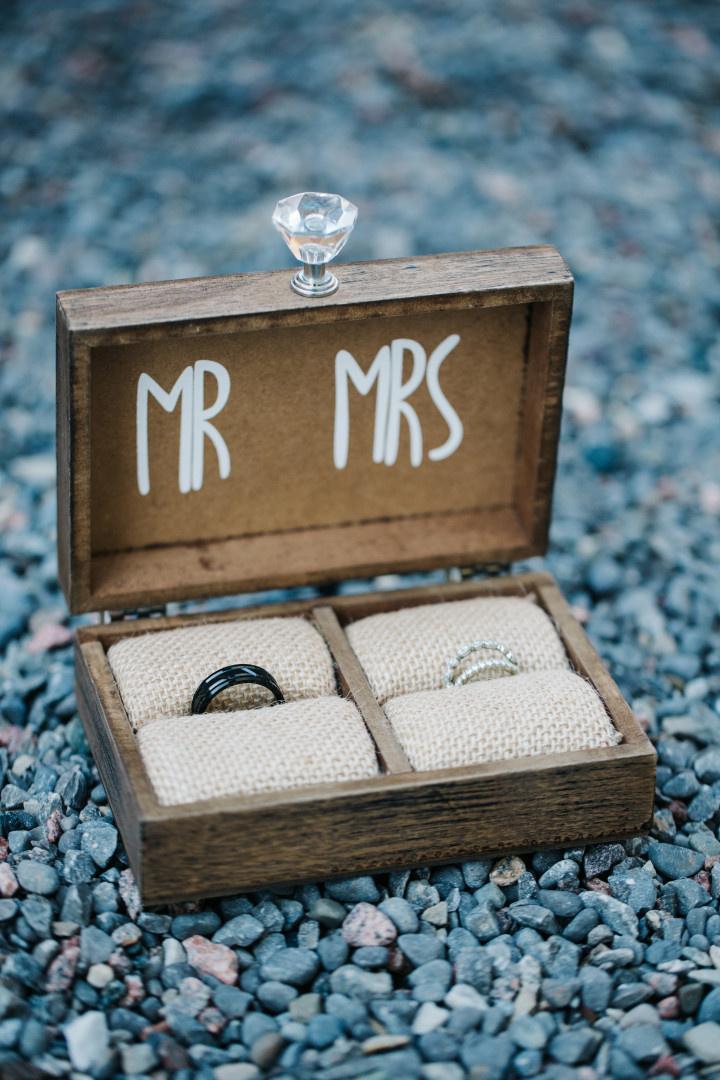 Now, let's schedule it into your wedding ceremony structure. The ring warming ceremony can really happen anytime before you need to exchange the rings, but it's best to do it right before that moment arrives. That way your bands will be freshly blessed when they arrive on your digits. If your guest list is on the lengthier side, consider having guests 'warm' the rings as they enter your venue to save time and ensure that your beautiful baubles don't go MIA (you won't require as much/any string if you go this route).
If you're leaving your rings at the entrance of the ceremony, you'll want to create signage explaining the ritual to your guests (there's a good chance that not everyone will understand). Alternatively, if you're passing it around, you may want to add a note about it in your wedding ceremony programs or ask your officiant to introduce it to your guests so that everyone is in the know.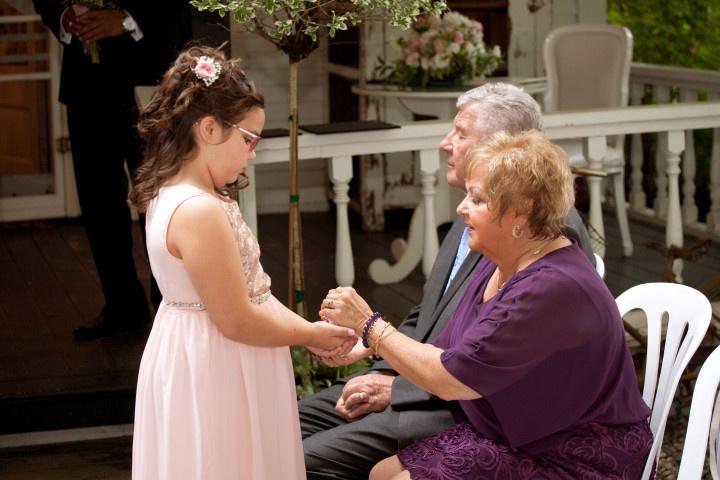 Once everyone has 'warmed' your rings, it's time to tie the knot with those gorgeous bands! Ask your MOH, best man or ring chaperone to retrieve them from the crowd or their resting place so that you can get hitched.
Find your wedding officiant on WeddingWire »