What is a Sage Smudging Ceremony?
Want to make your wedding ceremony a touch more spiritual? Think about adding this cleansing ritual.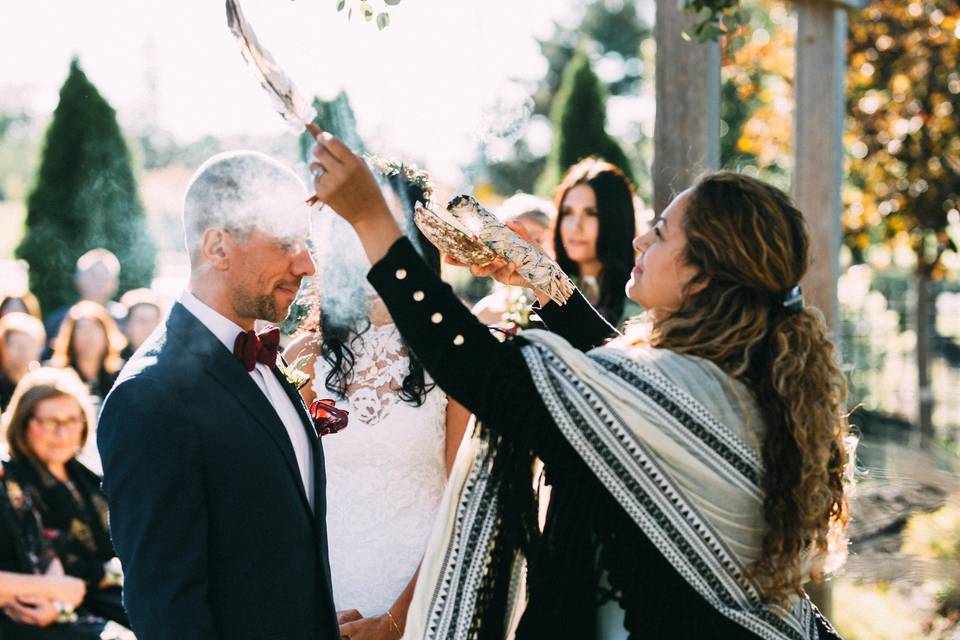 If you want to add something extra to the traditional wedding ceremony structure, consider incorporating a sage smudging ceremony. This tradition is all about getting rid of the bad vibes and replacing them with positive energy. It can be used to cleanse auras, homes and even relationships (making it perfect for weddings). A sage smudging ritual can be worked into both religious and secular ceremonies, so you can take part no matter what your faith.
So, what exactly is a sage smudging ceremony?
A sage smudging ceremony is a purification ritual that is tied to many indigenous cultures. While this type of ceremony isn't reserved exclusively for weddings, it has found its way into many. It uses a smouldering bundle of sage, an herb that is thought to have cleansing properties, to purge negative energy, allowing the couple to start this new phase in their relationship on the right foot.

Sage smudging ceremonies are not costly endeavours. In fact, you'll only need a few things to make yours a reality; a bundle of sage (or smudge stick), something to light it and a bowl or vessel to put the sage while it burns. Many places sell smudging ceremony kits so you can buy everything you need at once.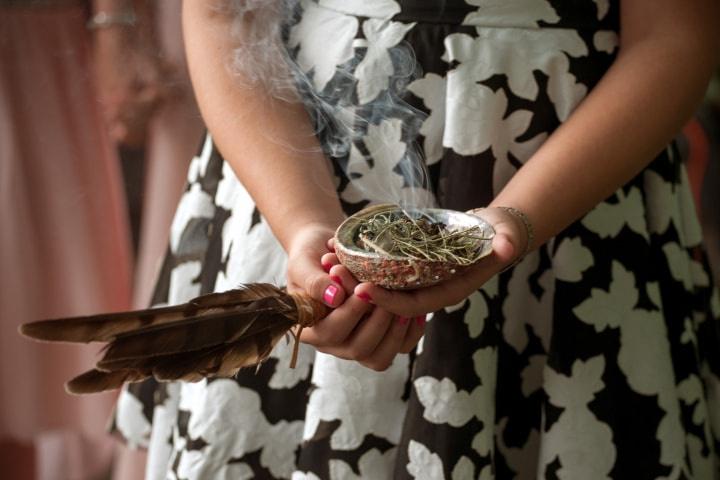 The sage smudging ceremony can take place at any point in your wedding, though it is typically performed before the wedding vows are said. Your wedding celebrant, commissioner or officiant will give your guests the lowdown on the ceremony, then begin burning the sage. They will typically wave the smoke created from the sage bundle around the couple from their heads to their feet. You may also want to choose an intention, affirmation or prayer to guide the cleanse to make it even more meaningful.
When your sage has finished burning, the ritual will wrap and you'll be ready to move on with your wedding day. Remember, a sage smudging ceremony isn't reserved for weddings, you can use it to purify people or places at any time. Many couples incorporate it into vow renewal ceremonies, too.
Find your wedding officiant on WeddingWire »