7 Tips for How to Word Your Postponement Announcement (and Send it Out)
If your wedding date is on the horizon, here are a few tips for letting your guests know it's going to be put on hold for a hot sec.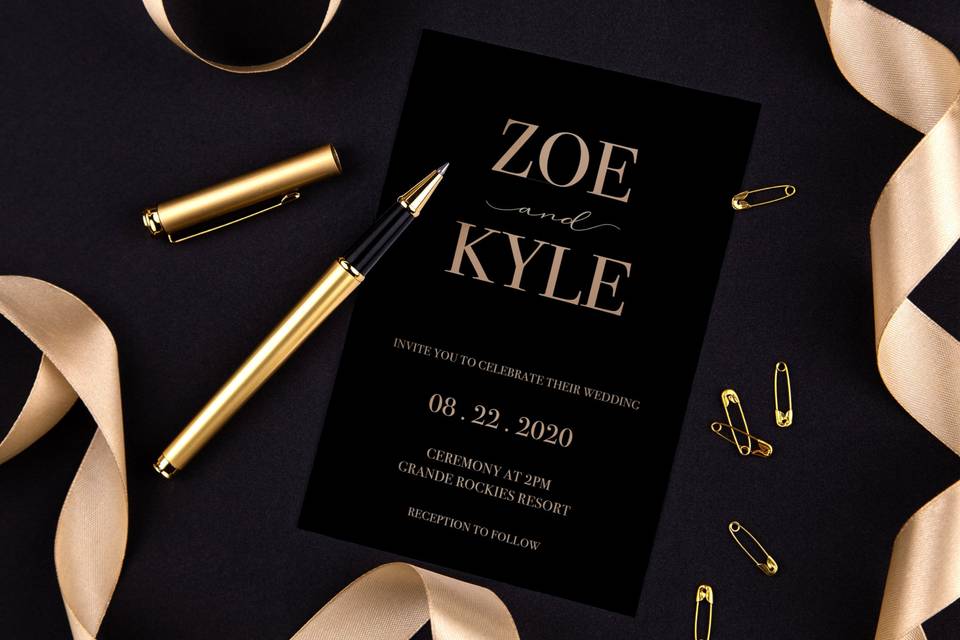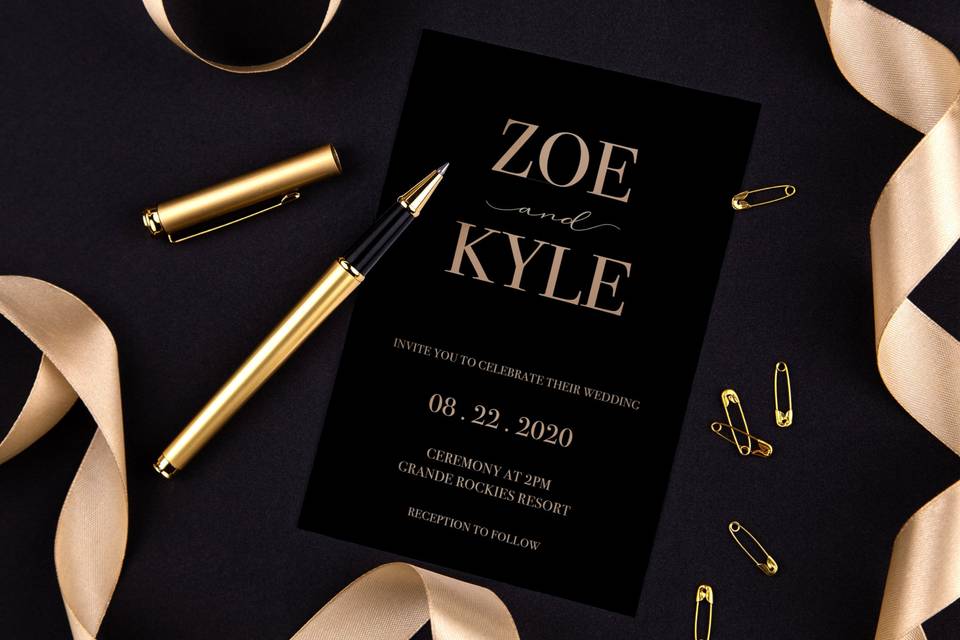 Nobody wants to postpone their wedding, but when you're facing a crisis like the COVID-19 pandemic we're coping with right now, you've got to do your part and stay home. If you're in this boat, don't stress, your guests won't be upset that your wedding has moved, but you do need to get the news to them as soon as possible. We've got all the tips you need for writing and sharing your wedding postponement announcement to ensure that everything goes smoothly.
Here are a few tips on how to word your wedding postponement announcement (and send it out).
Choose the right delivery method
Before you decide on what you're going to say, you're going to need to decide how you're going to get the news to your guests. If your wedding is a ways off, you can send out another round of formal stationery with an explanation and potentially a new wedding date. If your wedding is closer, you're going to need to reach everyone ASAP, so we recommend relying on technology. Call, email, text, or Facebook message all of your future wedding guests to let them know what's up. Yes, this is a little less formal than most of the wedding stuff you've tackled, but these are strange times we're living in, so prioritize information over beauty and tradition.
Explain the situation
Right now everybody is social distancing, so your wedding guests probably saw a wedding postponement announcement coming. While they probably have it blocked off in their calendars, you'll want to remind them of your original wedding date, so that they can look back at their own plans and cancel anything that needs to be canceled right away (like transportation and hotel rooms). You don't have to over-explain the situation, it's really just the simple facts that are necessary here.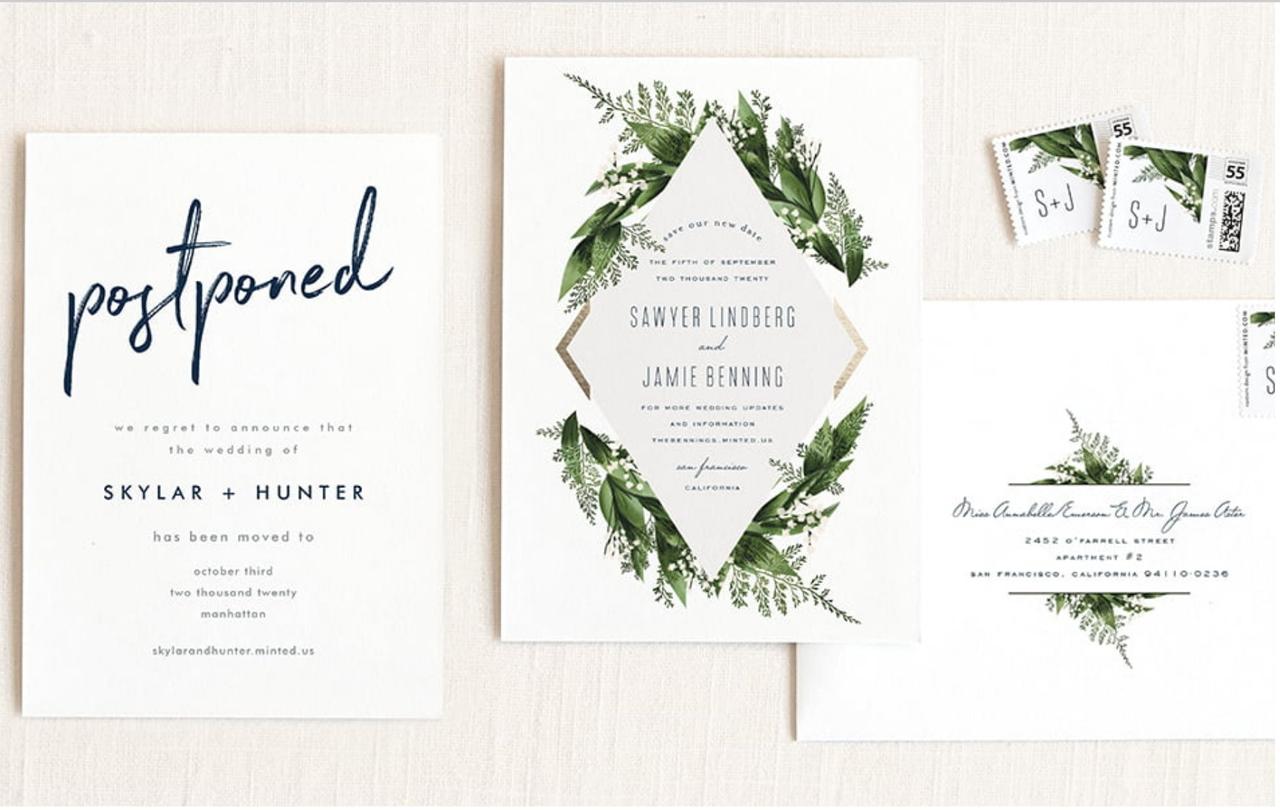 Potentially offer up a new date
While you need to make it clear that your wedding plans are being put on hold, let your guests know that this doesn't mean your wedding is off. Unless you are canceling your wedding entirely and plan to elope or start from scratch later, remind your guests that there will be a wedding when things go back to normal (or are at least a bit more normal than they are now). If you're comfortable with planning a wedding waaaay in advance, you can even offer up a new date in your wedding postponement announcement.
Put simply, your postponement announcement wording should read something like this:
"We regret to inform you that the wedding of Jane Doe to John Smith will not take place as scheduled on June 9, 2020, due to COVID-19. Please save the new date of October 9, 2021. Formal invitation to follow."
You can make your wedding postponement wording more formal or more casual, but it doesn't need to be much wordier than that!
Work with your stationer
If you're sending out formal invitations, aim to work with the wedding stationery vendor you had previously chosen to do your original save the dates and wedding invitations. It's important to support local businesses during this time, and this is one easy way to do it. You can also order change-the date cards on a site like Minted. If you need to save a bit of money at the moment, you can try your hand at DIYing your own change-the-dates or wedding invitations — there are plenty of online tutorials to guide you through the process.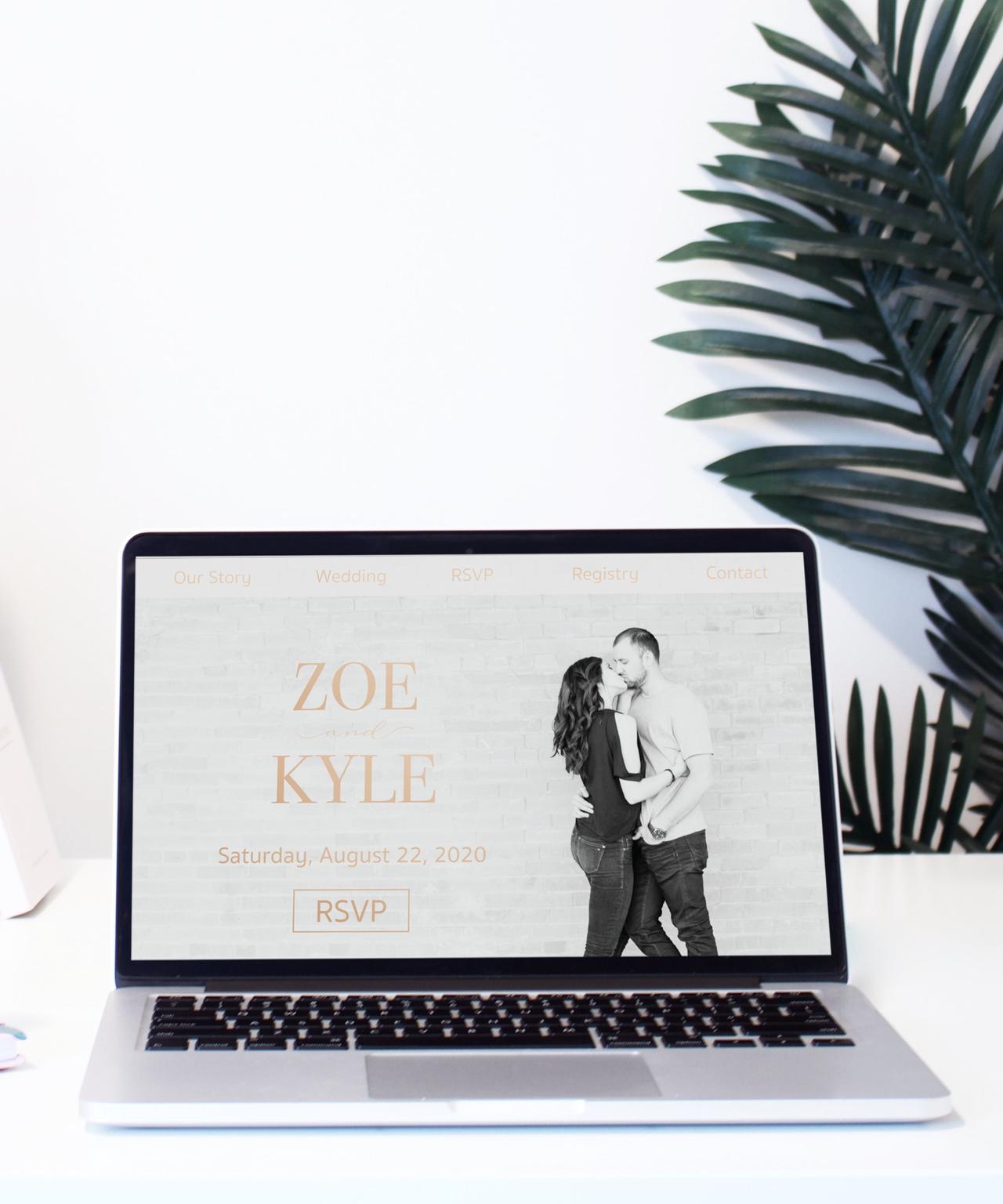 Add the postponement announcement to your wedding website
Whether you're texting, calling, messaging, or sending out formal invitations, you should also include your postponement announcement on your wedding website. Once again, you don't have to be super formal with the language here, just be very clear with the information you're providing and don't hide it. It should be front and center, on your landing page if possible so that everyone gets the memo right away.
Ask for help with getting the word out
If you've invited a lot of guests to your wedding, you may want to use a divide and conquer strategy when it comes to sharing the news. Ask your parents, wedding party, and close friends if they'd be willing to help you spread the news. If you do go this route, write a short speech and give it to everyone who is making the calls so that all of your guests get the same information.
A note to our couples: we've opened up a dedicated hotline to answer any and all wedding planning questions that you may have – (833) 998-2865 or help@weddingwire.com
Set up your FREE wedding website and search for your wedding invitations on WeddingWire »