8 Wedding First Dance Ideas to Make it Even More Magical
Looking to add a bit of extra magic to your first dance? Here are a few ways to take yours to the next level.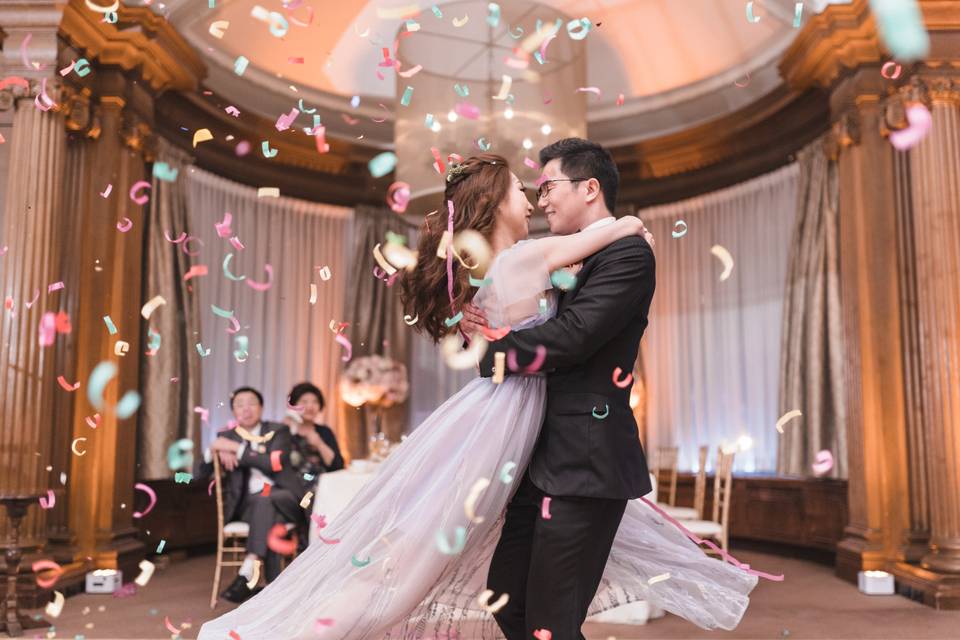 So, you've chosen your first dance song and learned how to turn your awkward shuffle into an actual two-step? Well, now that you have all the makings of an amazing first dance your next move is to add some bells and whistles that'll make your first dance that much more awesome. Whether you want to illuminate yourselves with the glow of a spotlight or waltz around under a shower of confetti, there are a few tried and true ideas to add a bit more sparkle to your first spin around the dance floor as a married couple.
Here's how to make your wedding first dance even more magical.
Shine a spotlight
If you want to steal the spotlight with your first dance, the first thing you'll need is an actual spotlight (duh!). Illuminating yourselves is a tried and true, inexpensive way to make sure all eyes are on you as you float across the floor. You can even play around with different lighting techniques and colour patterns if you want to get really creative.

Light it up with sparklers
If you love the idea of unique lighting options for your first dance, but want something a bit more showstopping, ask your guests to hold up sparklers while you dip and dance around. This will make it feel like you're foxtrotting under the stars, even if you're hosting your event indoors. Sure, they'll probably fizzle out before your first dance is done, but you're guaranteed to get some killer photos while they're lit.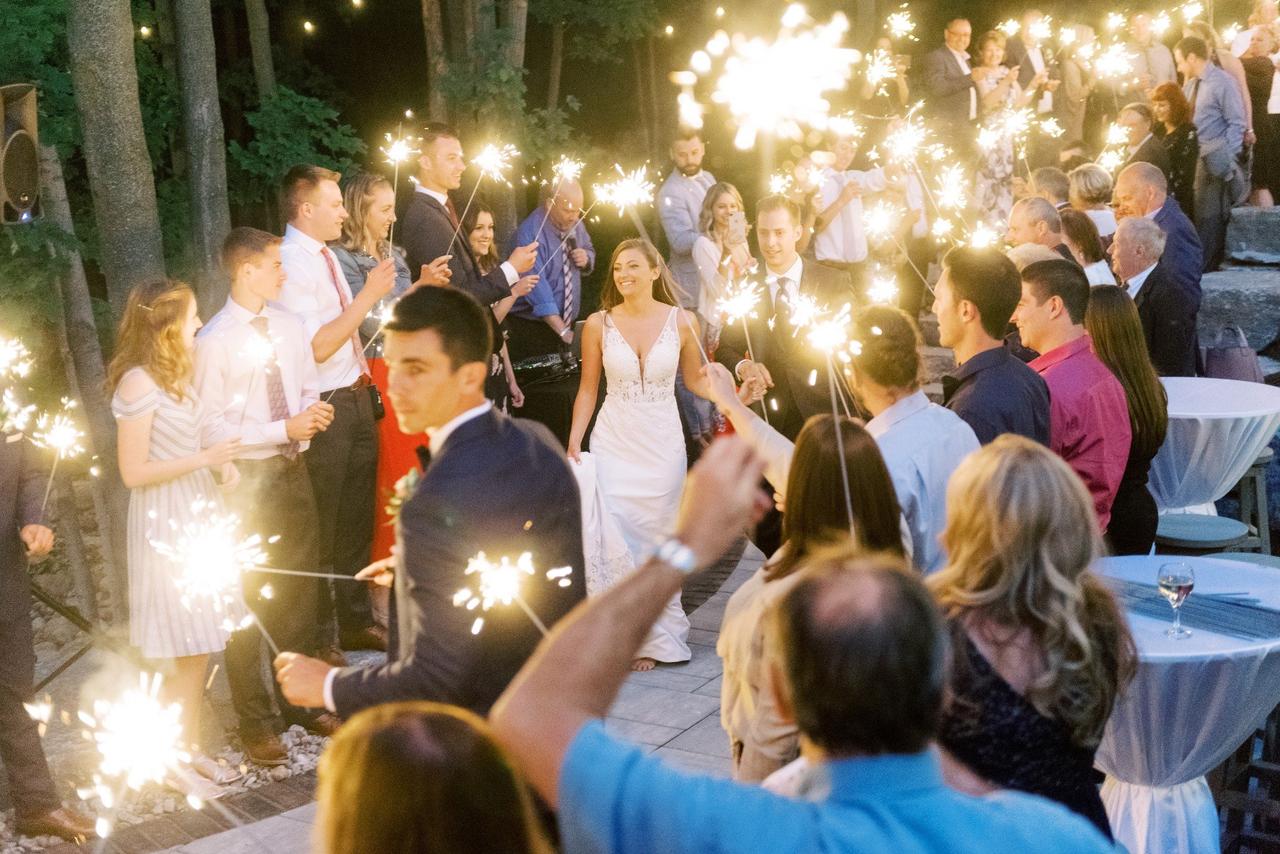 Release balloons
Want to do something a touch more playful to show off your fun-loving sides? Fill a net with dozens and dozens of balloons and have them rain down upon you as you finish up your first dance (who doesn't love a grand finale?). Keep in mind you may want to have these all cleared out before your guests join you so that you don't end your waltz to the tune of popping balloons. Mind you, that would be finishing things off with a bang.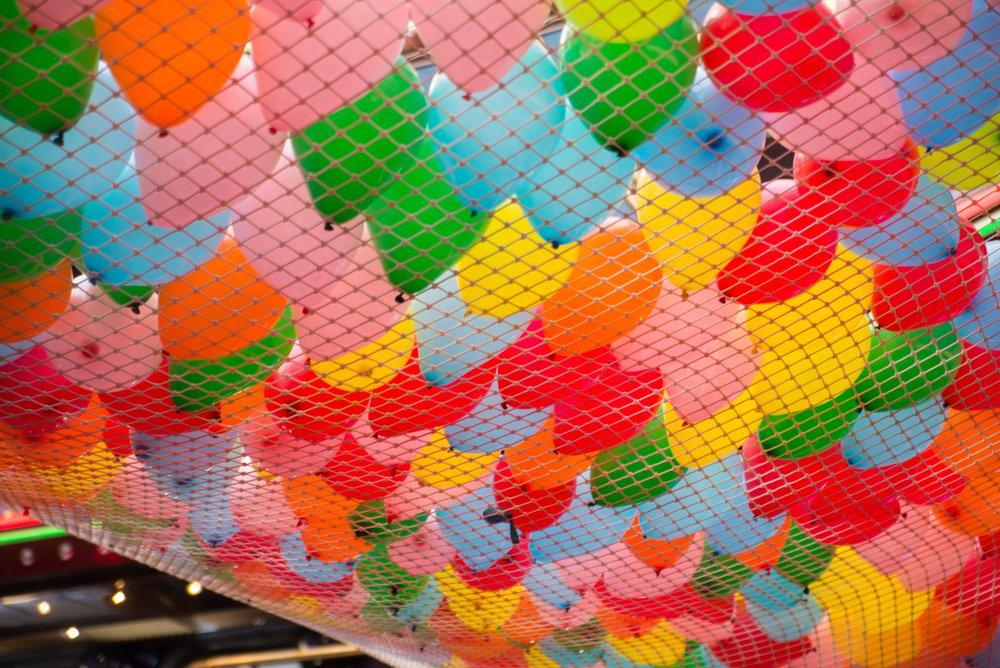 Blow bubbles
Bubbles are classic wedding favours, and if you're incorporating them into your tablescapes, you can totally ask your guests to bust them out when you're ready to make your way to the dance floor. (You could also rent a bubble machine to do the work.) They'll add a bit of whimsy and magic to your first dance and look absolutely dreamy in photos, too. If you're looking to add a fantasy element to this epic reception moment, but don't want to break the bank, this option will be right up your alley.
Confetti shower
You probably already had a confetti toss when you left your ceremony, but who says you can't have more (it is a celebration, after all). You can choose to set off a confetti bomb, ask one or two VIPs to shoot off confetti cannons, or give out cones filled with colourful pieces of paper or petals so that your guest can shower you with confetti one more time as you share your first dance.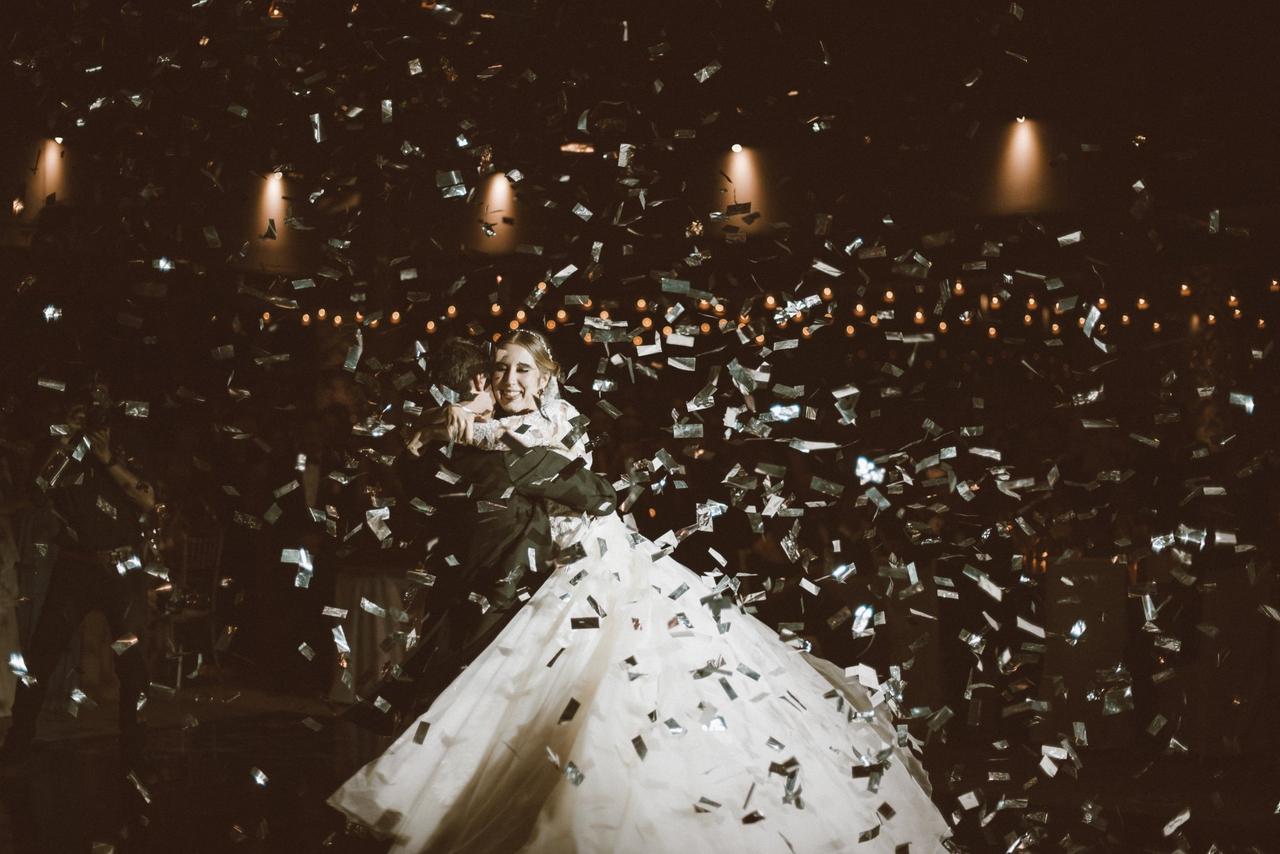 Fog machine
By this point in your wedding, you'll probably feel like you're on cloud nine, but if you actually want it to look and feel like your dancing on clouds, rent a fog machine for your first dance. This idea is a bit over the top, but if there's a time to indulge in a bit of drama, it's on your wedding day. Add some mood lighting and the effect is sure to be spectacular.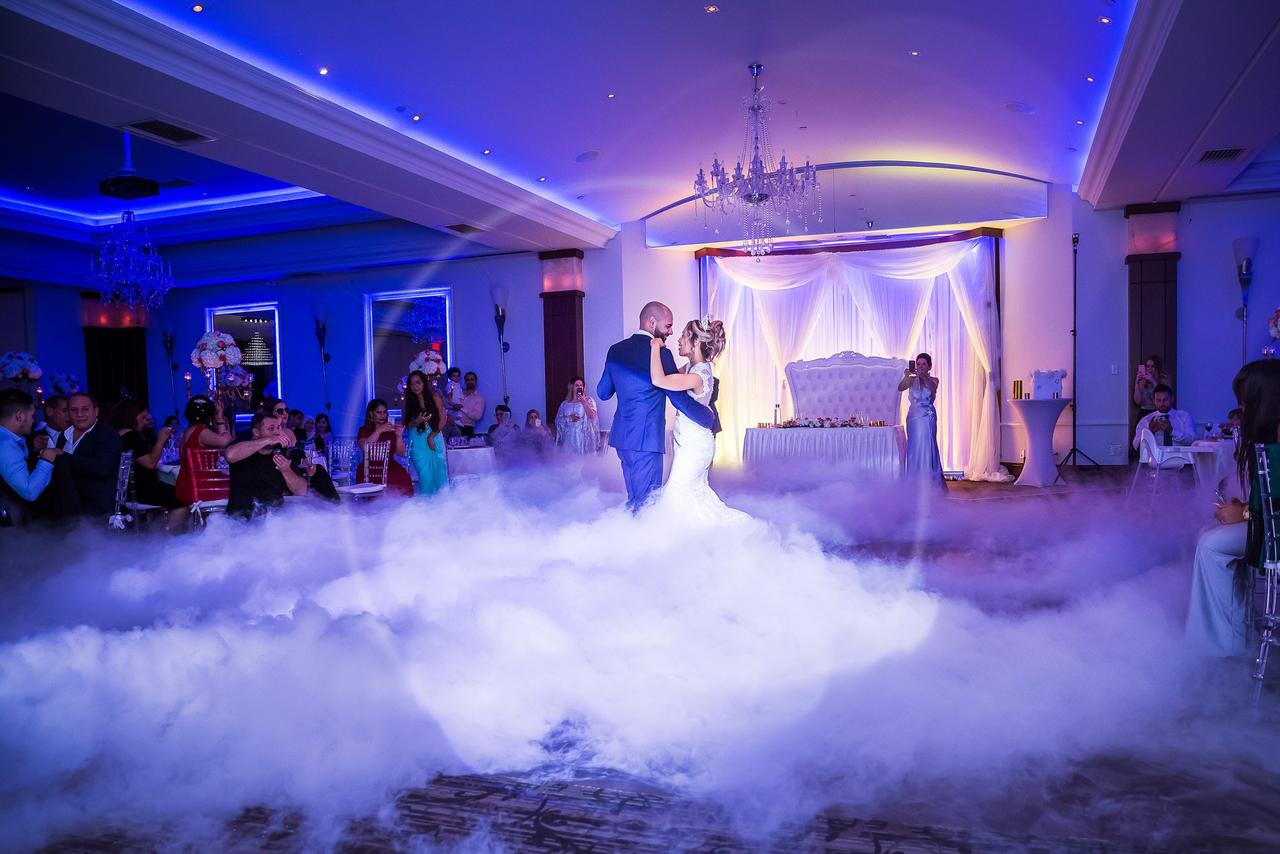 Take it outside
Switch up the scenery and move your guests outside so that you can share an epic first dance at the golden hour or under the stars. If it starts to rain, no worries, your photos will look even more amazing with a dash of H2O (plus, it's good luck).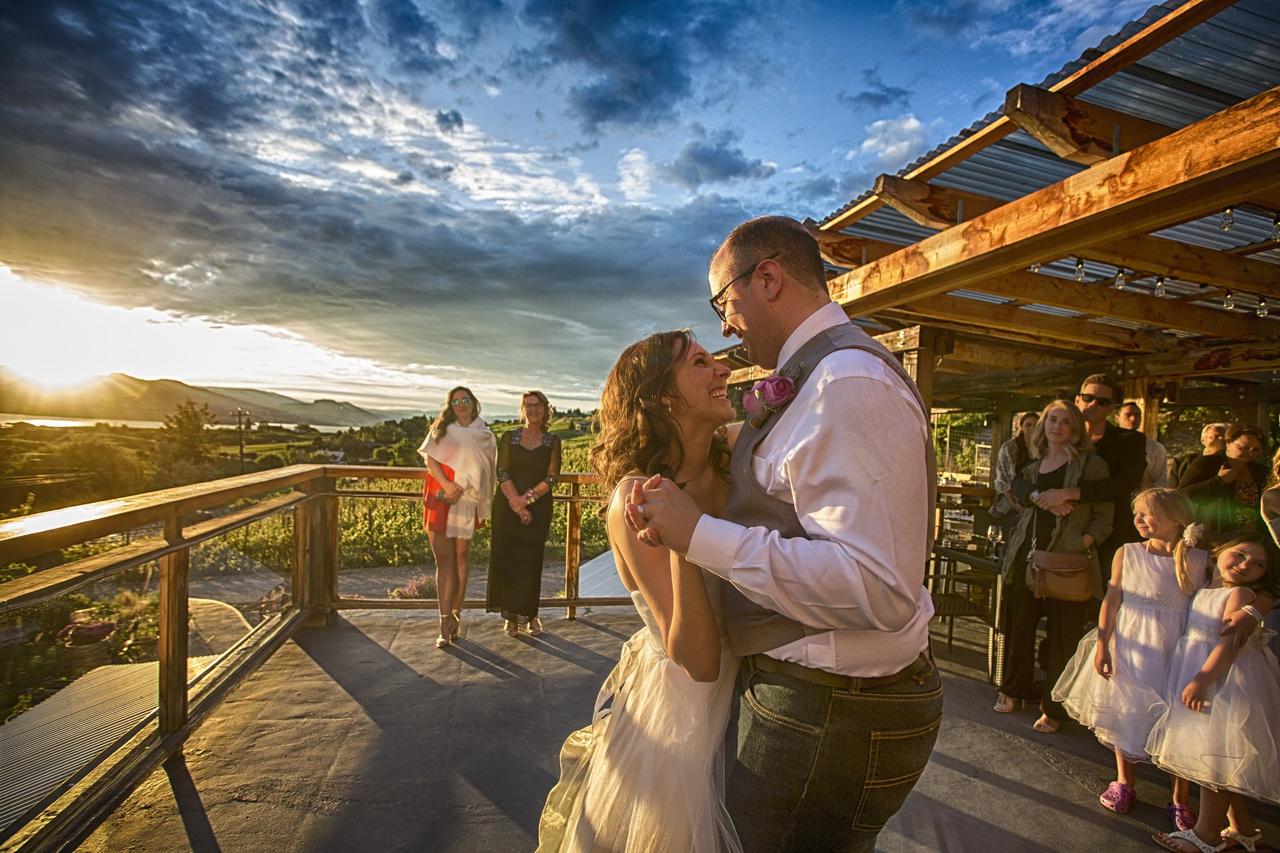 Put yourselves on a pedestal
If you can elevate yourselves above your guests for the first dance, be that on a stage or a slightly taller platform, go ahead and do it. This will force your guests to keep their eyes on you as you take your first spin around the dancefloor as a married couple.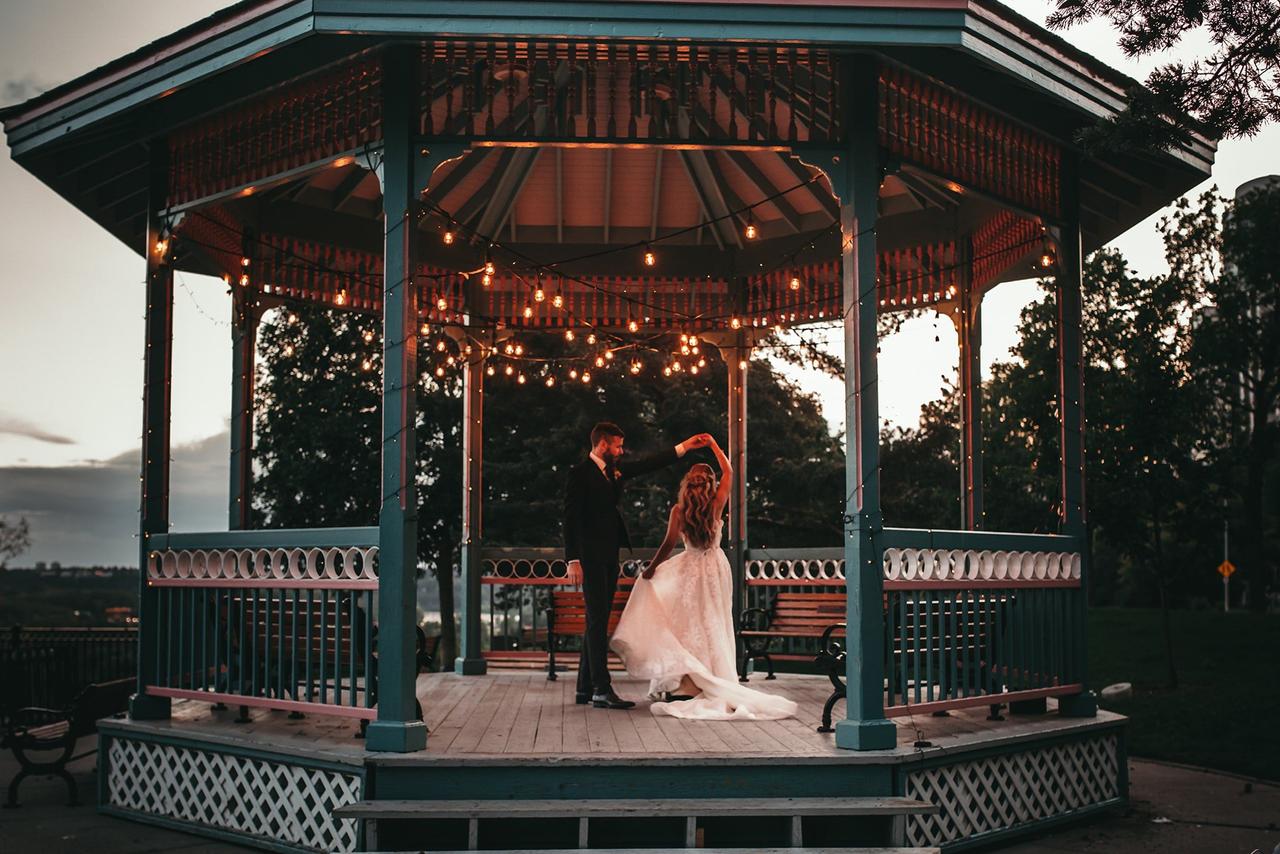 Find your wedding DJ or band on WeddingWire »