5 Rules for Working on Wedding Planning at the Office
If your work and wedding planning are overlapping a little, these are the rules you need to play by.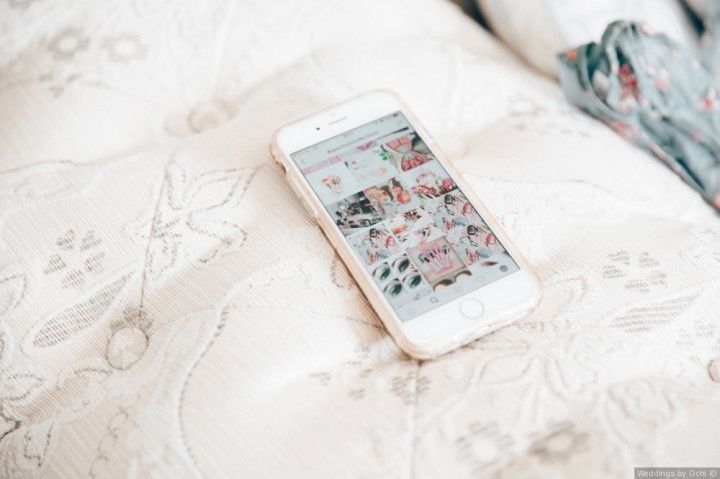 OK, workaholics, I know you love your jobs, but you really need to separate business and pleasure (wedding planning, that is). If you want to sneak in a bit of RSVP confirmation or inspo hunting at the office, that's A-OK, but you definitely don't want the two to overlap too much. From keeping quiet around coworkers who aren't invited to not overworking yourself, these are the rules you need to know.
Here are a few rules for working on wedding planning at the office.
Keep your lips sealed around people you aren't inviting
There's a good chance that not all of your coworkers made it onto your guest list (and that's totally fine). To avoid awkward moments at the water cooler, make sure that you only discuss your plans for decorations, dresses and more with those who will be attending the celebration. If someone overhears, you may make a new office nemesis, and you definitely don't want that!
Take care of the little things
You don't want to turn your desk into a Pinterest board, so stick to working on the little things, like reviewing vendor contracts and responding to emails. If you have printouts and reference photos lining the walls of your cubicle, your coworkers are bound to see them...and they're going to have questions.
Use your break to your advantage
Break time is when you can really get in your wedding planning. Of course, you'll probably peek at your email or WeddingWire profile when you're on the clock, but since your break time is your time, you can do a bit more with it. If you're worried about your boss or coworkers asking questions, bring your laptop or planning book to a coffee shop or restaurant and take your lunch there, instead.
Make sure you're focused
If you're not careful, you may accidentally forward an email from your florist to your boss or a client - and you definitely don't want that. While scrolling through Pinterest and inspo websites probably doesn't require 100% focus, sending out important things does. Make sure there isn't any overlap!
Don't overdo it
You don't want to blur the line between work and wedding planning too much, so try to keep your planning hours to an absolute minimum while you're in the office. If you've got a lot on your plate, you may need to delegate some tasks to your partner and/or wedding party and, if you're feeling really overworked, you may want to invest in a wedding planner.
Stay organized with WeddingWire's FREE wedding planning tools »