Planning the perfect marriage proposal ain't easy. You've got to figure out just what to say, what engagement ring will knock your partner off their feet and choose a romantic location for the big moment. If you're looking for places to propose in Halifax, we can help you check that last item off your to-do list. From white sand beaches to woodsy escapes, you've got plenty of stunning spots to choose from.
Here are the most romantic places to propose in Halifax.
Halifax Public Gardens
If your partner oohs and ahhs every time you bring them a bouquet and Instagrams the pretty blooms in your neighbours' flower beds almost daily, the Halifax Public Gardens may be the perfect place to pop the question. The 16-acre flower-filled oasis boasts ornate fountains, secluded benches and, of course, stunning flora and fauna, giving you tons of options for your proposal backdrop.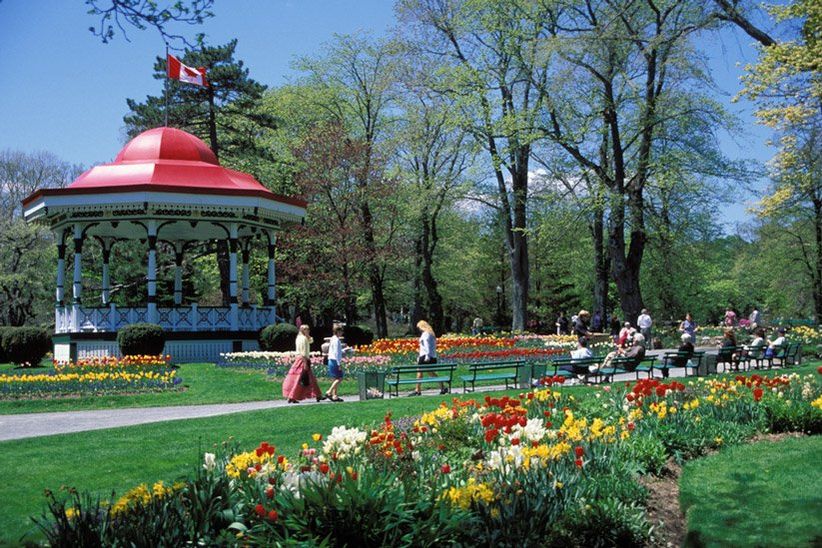 Gio
Always been a fan of the classic restaurant proposal? Then Gio is the place to propose in Halifax. Treat the love of your life to a drool-worthy dinner before you drop down on one knee! The space is impeccably decorated and has plenty of booths where the two of you can cozy up. Bonus: its wine list flaunts a healthy selection of champagnes and sparkling bevies, so you can pop a bottle of bubbly and celebrate once the deed is done.
Clam Harbour Beach
Waterfront proposals are never a bad idea! Lucky for you, Halifax is just a stone's throw away from some of the East Coast's most beautiful white sand beaches. Clam Harbour is definitely one of the best, so, pack up your car and prepare to pop the question with the sand between your toes. If you want to make it extra magical, aim for sunrise or sunset (golden hour is a great time for engagement photos).
The Prince George Hotel
If you don't have the time or money to make a destination proposal a reality, make it a staycation proposal, instead. Book a room (or, if you want to splurge, a fancy suite) at The Prince George Hotel and live it up in the lap of luxury for a night or two. Take advantage of all the amenities, and, when you're totally blissed out, pull out a ring and ask your partner if they want to tie the knot.
Spirit Urban Spa
Does your partner seem like they're in desperate need of a bit of R&R? Schedule a de-stress day at Spirit Urban Spa. It offers a couples package that includes massages and pedis, so the two of you can relax together. Spend a little time basking in your post-treatment glow and then get down on one knee - they'll never see it coming.
Halifax Central Library
If you and your partner are a little bit nerdy, the stacks might be the ideal place to propose in Halifax. Head to the Central Library and choose a quiet spot away from the scholars and savants for your big moment (it's one of the city's largest, so you should have no trouble). P.S. if you want to go the extra mile, consider working a romantic stanza into your proposal speech or hiding the engagement ring in a book.
Point Pleasant Park
Sometimes the simplest option is the most effective. Instead of balling out on a trip to the spa or a night in a luxury hotel, plan a picnic in Point Pleasant Park. Purchase all of your partners favourite snacks (and champagne, duh) and have a good old-fashioned date with Mother Nature. Bonus: you can bring your fur babies along. Make sure you choose a secluded spot so that your big moment isn't spoiled by tykes, toddlers or other couples. 
Art Gallery of Nova Scotia
If date night for the two of you looks like a trip to a local gallery or an art class, then this is the perfect place to propose in Halifax. The Art Gallery of Nova Scotia is brimming with paintings, sculptures and sketches by greats like Maud Lewis, C. Anthony Law and Ruth Salter-Wainwright, giving you plenty of picture-perfect proposal backdrops to choose from. You'll get bonus points if you pop the question in front of their favourite piece, so do a little digging before the big day arrives.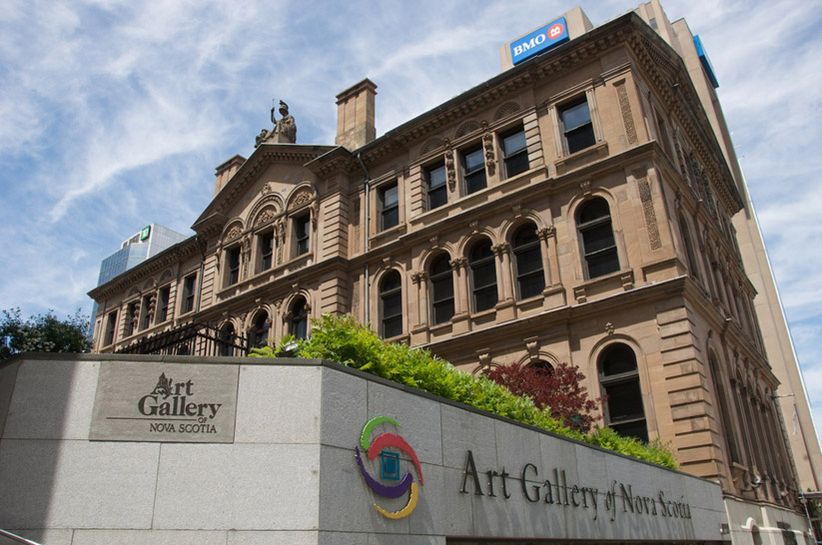 Peggy's Cove
If you're willing to take a short trip out of the city, Peggy's Cove makes for a great proposal spot. Spend your afternoon strolling around the village and then head to the lighthouse at sunset for the main event. P.S. you'll want to plan wisely - during the warmer months and holidays, tourists flock to it (and you probably don't want a huge audience of vacationers for your big moment).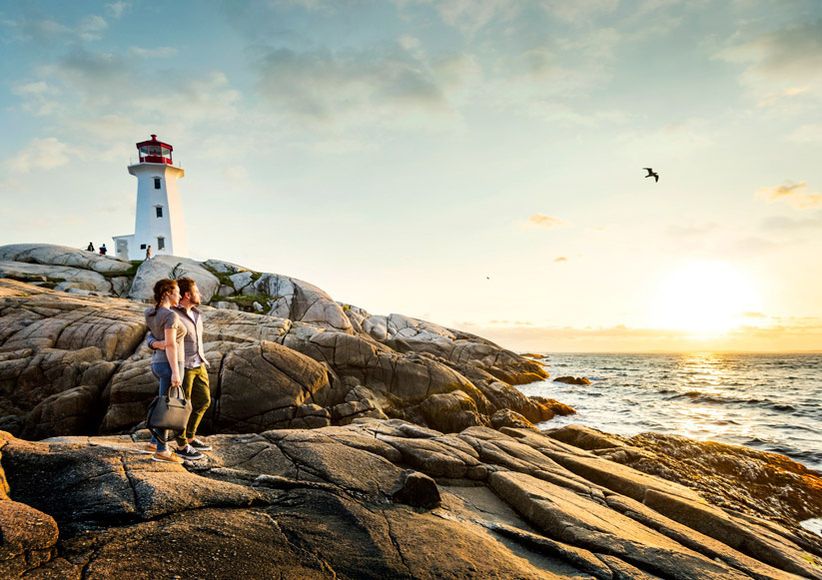 Halifax Planetarium
Are you thanking your lucky stars that you finally found the love of your life? Well, why not incorporate them into your proposal? Make your way to Dalhousie University's planetarium and ask for your partner to be your husband or wife while staring up at the planets and thousands of sparkling stars. Looking to take things to the next level? Name a celestial body after your relationship and present them with the paperwork after you give them their ring.
Capture the big moment! Find Halifax professional photographers on WeddingWire. »