How to Plan a Wedding If You're a Student
Need some help balancing schoolwork and wedding planning? Use these tips and tricks to stay on track.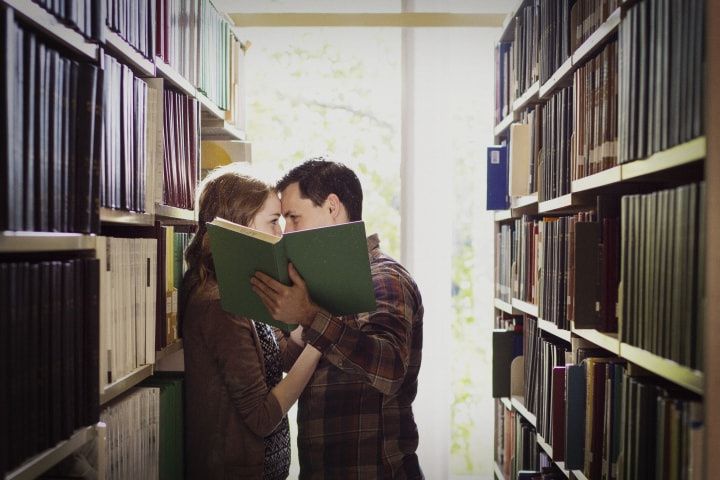 Being a student is tough. You've got the stress of essays, assignments, quizzes and exams weighing on you, which is enough to drive any sane person crazy. Add wedding planning on top of that and it all might seem like a bit too much. Well, don't throw your marital dreams out the window just yet, my dear scholars! You can earn your degree and craft an epic wedding with a little bit of planning. Remember, earning A's and choosing bouquets should be fun.
Here are some tips for wedding planning if you're a student.
Stick to a schedule
Make a schedule and set it in stone. Don't stray from it, rearrange it or try to fit too much in. Pick a few days to dedicate to wedding planning and use the rest for your schoolwork and social life. When you're doing one task, don't try to multi-task - you don't want to accidentally add a paragraph on frosting and fondant to your English essay.
Plan ahead
Let's be honest, planning ahead is essential for every wedding, but you've got to be even more proactive when you're a student. You'll want to make a master document, like a Google Calendar, that lays out all your important events - from your assignments down to your bachelorette/bachelor party. This will help you avoid double-booking. Trust me, you don't want to miss your own bridal shower because your CHEM101 exam falls on the same day.
Be mindful with your budget
There's a good chance that your degree already has you racking up some serious debt, so be mindful about your wedding budget. Sure, student loans like OSAP can be killer for your savings account, but so can weddings. Remember to take care of expenses like tuition, books and supplies before you start booking caterers and choosing wedding centerpieces. Hint: if you're not great with managing money, our budgeting tool will be your best friend.
Prioritize
While your wedding is bound to be one of your life's biggest milestones, you don't want to throw caution to the wind and forget all about your degree. School should almost always come first. Yes, booking your photographer, vendor, hairstylist should all be done in a timely manner, but your essays and exams will have set dates that should not go ignored. Make a wedding checklist to help organize all your tasks so that nothing gets forgotten.
Make time to de-stress
With all those fittings, tastings, tests and readings, you're definitely going to need a bit of "me time" to save you from becoming a scholarly bridezilla. Remember to give yourself about an hour every day to de-stress and refocus. Do something that makes you happy, whether that's hitting the gym for a quick cardio sesh, heading to the nail salon or curling up in bed with a stack of gossip magazines. Tip: we highly suggest going offline for this portion of your day – you don't want your planner or professor interrupting your downtime.
Plan your budget and keep track of your spending with WeddingWire's FREE Budget Planner tool »