6 Things You Shouldn't Dwell on After Your Wedding is Over
Every wedding has its quirks, instead of dwelling on what went wrong you should be focusing on all the things that went right.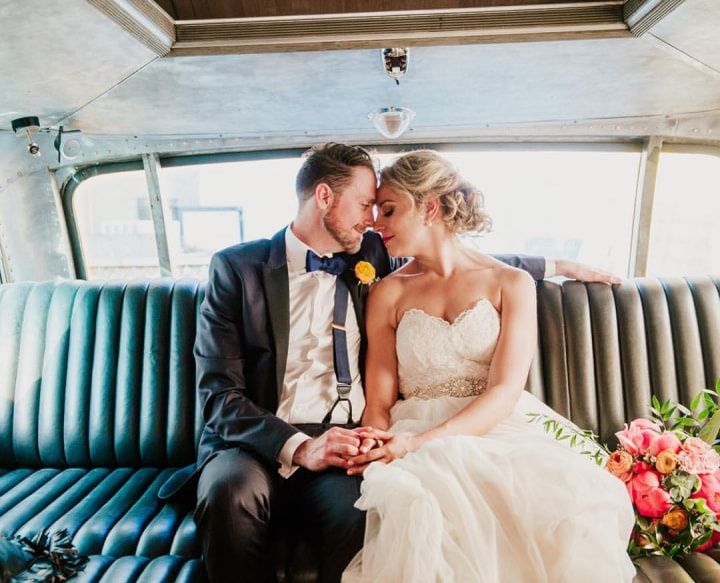 When it comes to your wedding day, "no regrets" should be your motto. You put in a lot of work planning your big event and at some point, you've got to let go of the reins and enjoy yourself. When you look back there may be a few things you'd like to change, but remember that those little quirks made your big day that much more memorable.
Here are a few things you shouldn't dwell on after your wedding wraps.
The guest list
Crafting your guest list was probably a pretty stress-inducing experience, especially if you had to cut a few friends and family members. Word to the wise, don't revisit it after the invites have gone out. You can't turn back the clock, so there's really no need to dwell on it. Yes, you probably would have loved to throw on a few more guests, but you placed a limit on your guest list for good reason.
Your wedding look
Ok, we've all had those moments where we flip through old photo albums and think "who on earth let me out of the house in that outfit". Well, somewhere down the line you may start feeling those feels about your wedding look. Before you start texting your bridesmaids looking for someone to blame, think about how much you loved your ensemble on your big day. You probably felt like a million bucks in your outfit, so focus on that instead of looking for details that make you cringe. If it's your smeared makeup or haphazard hair that's got you down, remember that you got that look from crying tears of joy and doing your thing on the dance floor - and that's nothing to be ashamed of!
Mistakes
As the old saying goes, "to err is human" - so don't let any wedding day blunders get your down. Maybe your cake started melting halfway through your reception? Or, perhaps you took a tumble on the dance floor and freaked out a little more than you're proud to say? Instead of focusing on your event's pitfalls, focus on its pros. When you flip through your wedding album you'll notice all the things that went right, not the handful of things that went wrong. And, remember, if you had fun on your wedding day that's really all that matters.
Your guest's behaviour
A few of your guests probably spent a little too much time bonding with your bartender and got up to some serious shenanigans at your reception, but, honestly, that was bound to happen. Even though you meticulously planned your wedding, their behaviour was out of your control from the get-go. Unless they put a huge damper on your big day, don't dwell on their antics. There's no need to berate them, either. Their hangover was punishment enough.
Wedding gifts
From a Vitamix to Le Creuset cookware, you stacked your wedding registry with all the things that homeware dreams are made of. Well, before you start donating all your current towels and tableware to Value Village, take a good look at your wedding gifts. There's a good chance that a few items you put on your registry won't be there. No, this isn't a postal service snafu - many registries fail to get completed. Instead of moping about not getting that shiny new Keurig, feel grateful for all the gifts you did receive. Remember, you can always splurge on the other stuff for anniversaries and birthdays.
All the things that could have gone differently
You've probably spent hours replaying your wedding over and over in your mind. Heck, you may have even whipped out your wedding album and video and album for your trips down memory lane. Well, after a few (hundred) views you may start noticing some details you don't love. Unfortunately, you can't hop in a time machine and change things now, so it's best to let it all go.