25 Last Minute Valentine's Day Date Ideas
Instead of filling your home with giant stuffed animals and heart-shaped boxes of chocolate, why not make it a more memorable night with your fiancé(e) with one of these Valentine's Day 2023 date ideas?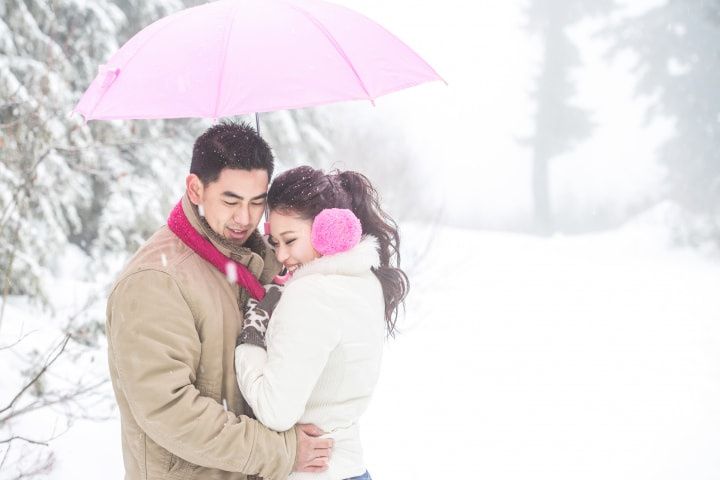 So, you've looked at your calendar and realized that Valentine's Day is mere days away and you haven't planned anything. Don't worry, we've all been there. If you're struggling to come up with the perfect Valentine's Day date idea to woo your fiancé(e) (or spouse or partner) use this list as inspo.
Here are a few last-minute Valentine's Day date ideas.
Marathon rom coms on Netflix (it's got everything from Valentine's Day to 50 First Dates)
Have a game night. Strip poker (or Strip Happy Days Game) is definitely an option.
Turn your bathroom into a spa with the help of some candles and bubbles.
Get creative in the kitchen and make dinner with your S.O.
Or, support a local restaurant and order a fancy takeout meal for two.
Go camping in your living room. Bonus points if you have a fireplace to make s'mores with.
Buy a few bottles and host your own wine tasting at home.
Learn to craft fancy cocktails and turn your kitchen into a bar for the evening.
Watch a comedy show and have a good laugh together.
Go head-to-head in a videogame marathon.
Recreate a scene from his or her favourite movie or music video.
Have a paint night (and use each other as models).
Make a love-focused Valentine's Day playlist and have a dance-off.
Learn to waltz with the help of YouTube.
Try out couples yoga.
Take a virtual trip to a gallery or museum.
Watch the sunset and do a bit of stargazing.
Sample cocktails from a trendy local bar. Many are offering kits for curbside pick-up.
If you're looking for a fun and free Valentine's Day date idea? Go skating.
Hit the road for a scenic drive or hike in the countryside.
For a change of scenery, book a night at a hotel or winter resort If it's safe to do so in your region.
Stage an at-home photo shoot and try out these engagement photo and wedding day portrait poses.
Try something new, like role play.
Embrace your inner pop stars and belt it out with a karaoke night.
Join the Valentine's Day discussion in our community »