Your Guide to Same-Sex Engagement Rings
So, you and your love are getting engaged—congratulations! Here are a few suggestions for how to do same-sex engagement rings.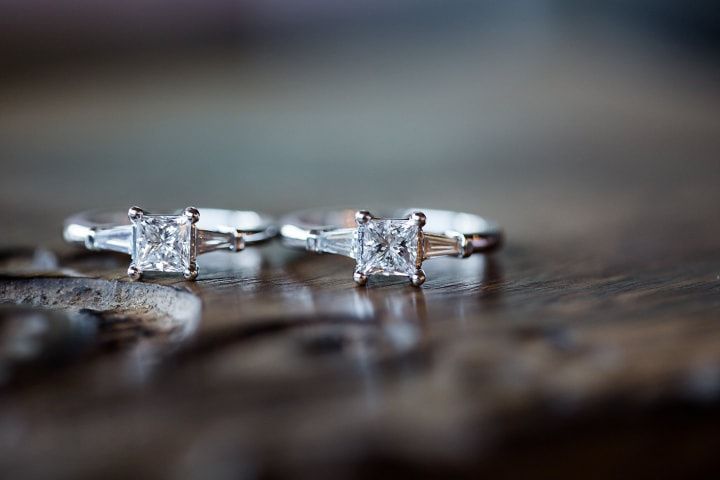 Thanks to millions of romantic comedies, it's nearly impossible to think about an engagement without imagining an elaborate marriage proposal culminating in the unboxing of a sparkly ring. This vision can present some challenges for couples when it comes to same-sex engagement rings. Mainly, who's supposed to buy the engagement ring? Who will propose to whom? And, the biggie, when engaged who wears the ring? Good news to just about everyone: The answers to all of those questions are whatever you want them to be. While nitpicky etiquette traditionalists might offer different suggestions, the same-sex couples of today are blazing their own paths and doing things completely on their own terms. Still, most engagements do follow one of a few paths.
Here are a few suggestions for how to do same-sex engagement rings.
Traditional
Many women and men in same-sex couples have a very specific vision for how they want to propose or be proposed to. If you or your partner has always envisioned presenting a ring to your beloved (or, being the one to receive a ring from your partner), you'll probably appreciate the traditional approach to engagement rings. In the past, some same-sex partners wore commitment rings on their middle finger, or on the ring finger of their right hand instead of left in protest of marriage inequality. Now, most choose the traditional placement of the left ring finger.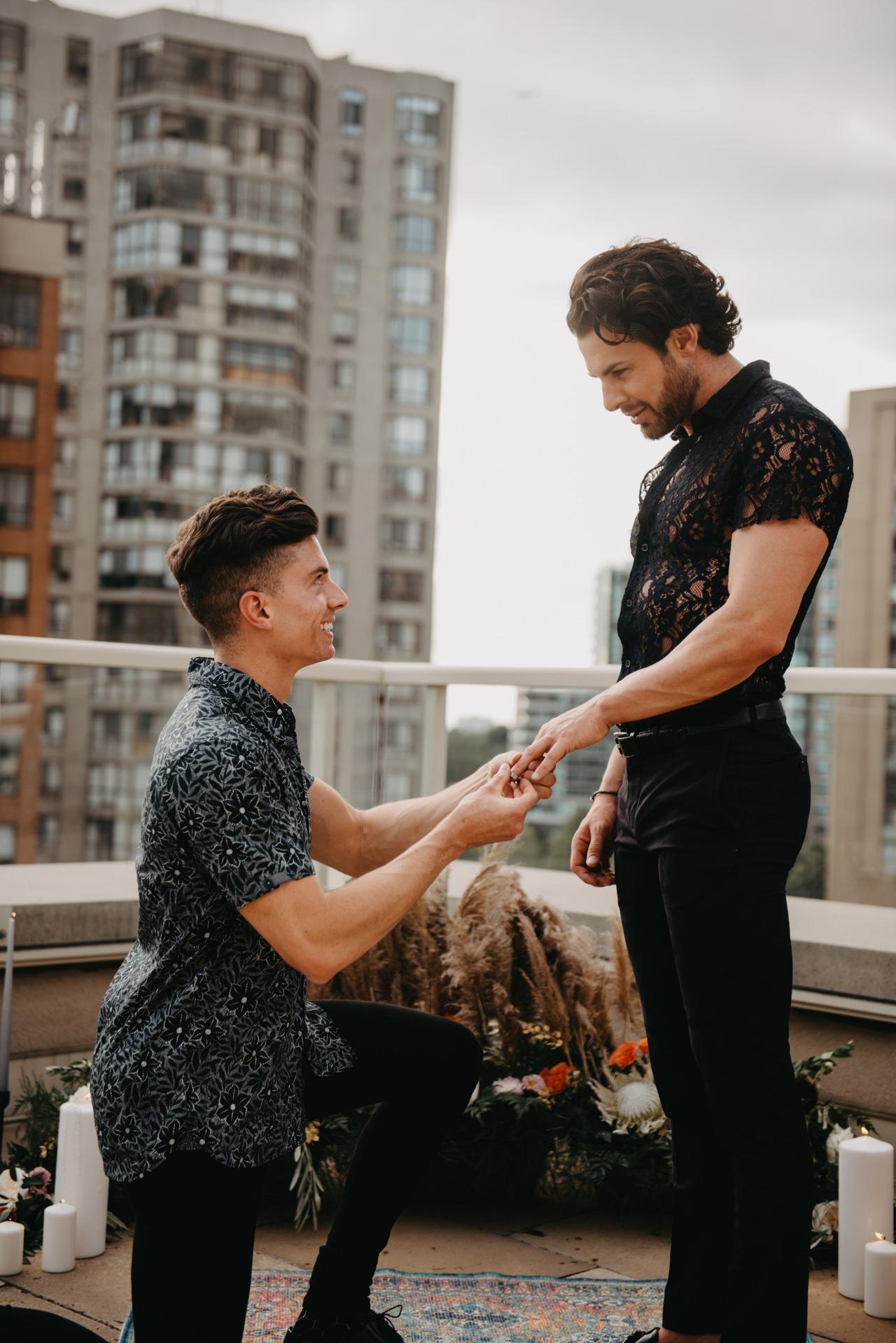 Upping the Ante
For some couples, the only thing better than putting a ring on it is doing it twice. Both partners wearing engagement rings is a growing trend among same-sex couples, but even this new tradition is full of variation. Some couples choose matching rings and others pick out different rings to celebrate their upcoming nuptials. The logistics of ring-bearing may also vary a lot. Sometimes, after being proposed to and presented a ring, a member of the couple may decide to purchase a second ring and offer their partner the proposal experience as well. Other couples mutually decide to get married and may select both rings together, foregoing any sort of traditional proposal.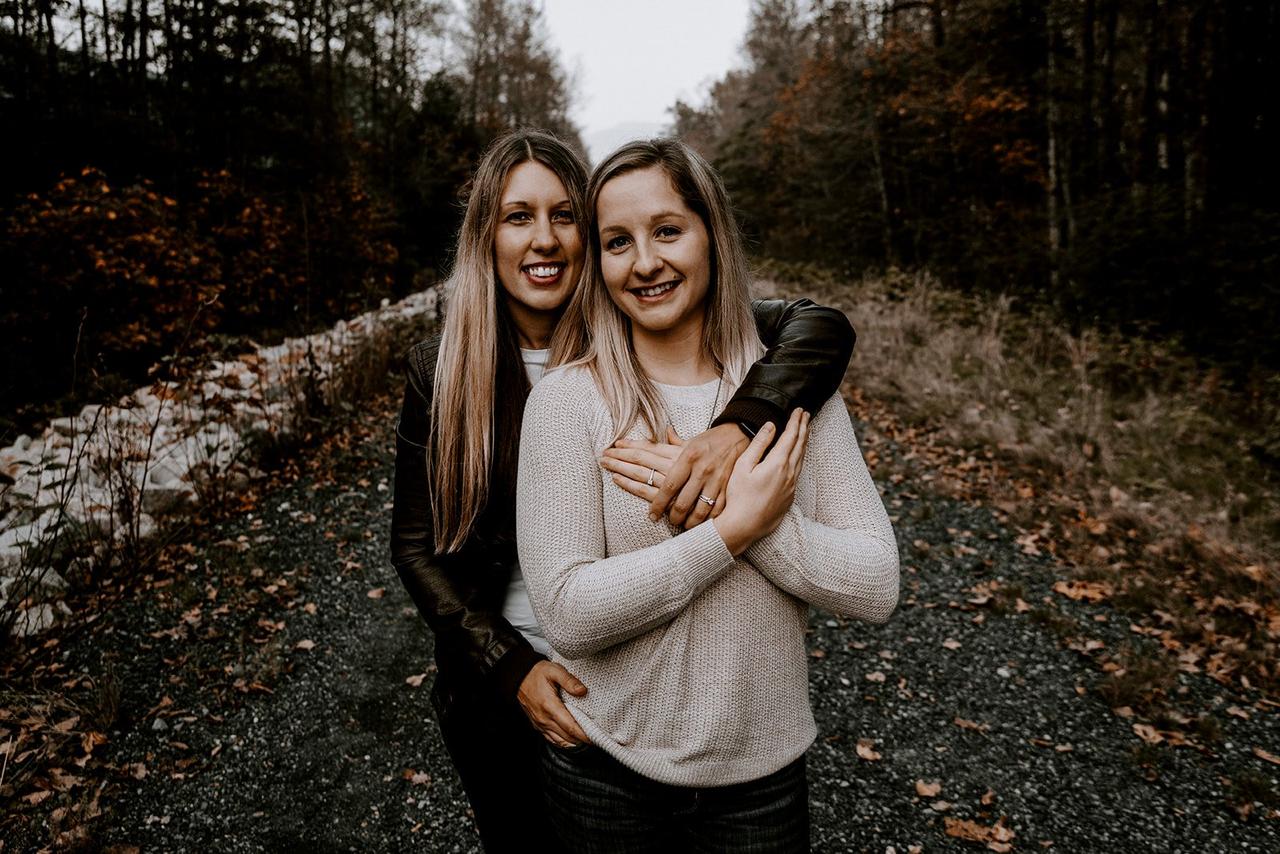 Skipping Formalities
While rings are an important part of engagements and marriage for some, for others, it doesn't make sense to propose with a ring or to purchase an engagement ring for either partner. There are tons of reasons why a person might not want to buy or wear an engagement ring, including not wanting to take part in the symbolism of the ring or the knowledge that they simply won't wear it very much. For these folks, proposals and weddings and marriages happily take place sans an engagement ring and, sometimes, a wedding band as well. If you and your partner fall into this category, no worries! There's no right or wrong way to propose or to be married.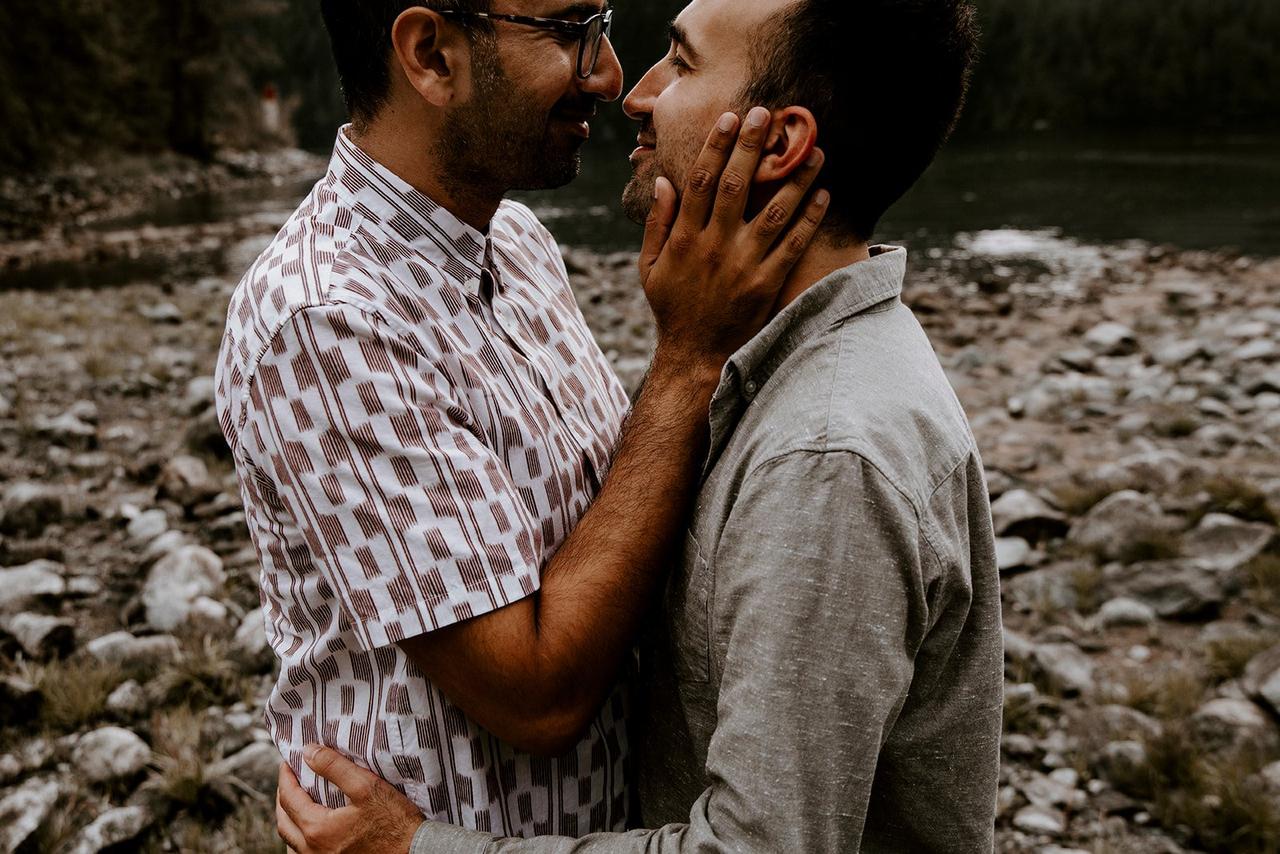 Find same-sex engagement rings and wedding bands on WeddingWire »