10 Wedding Gift Ideas if You Love the Great Outdoors
Want to make your wedding registry reflects your love of the great outdoors? Here are a few things you should add to your wish list.
Creating your gift registry will be one of the best parts of wedding planning – I mean who doesn't want to make a list of their dream gifts? While some couples fill theirs with silver gravy boats, fine china, and bamboo bedding, that's definitely not the only route you can take. If you're an outdoorsy duo who loves nothing more than hiking through nature and spending nights under the stars, your wedding registry should reflect that. We've created a list of a few of our favourite outdoorsy wedding gifts to help get you started.
P.S. you don't have to stick to one type of wedding registry — you can totally ask for a mix of home items, charitable donations, and outdoorsy stuff (e.g. MEC wedding registry) so that you're treated to a little bit of everything when your big day rolls around. As they say, the more the merrier.
Here are a few wedding gift ideas if you love the great outdoors.
Canoe or kayak
Your wedding is the perfect time to ask for a pricier item you've dreamed of owning, like a souped-up canoe or kayak. Then you won't have to go out of your way to find a rental at the last minute and your portaging expeditions will be much easier (and less stressful). If one of your guests really wants to splurge and buy it for you themself, that's awesome, but it also makes for a great group gift (as in a few of your guests band together to purchase it).
Paddles
Naturally, if you canoe or kayak a lot you're going to need some top-notch paddles, as well. I mean, a good paddle makes all the difference, right? You could even ask for multiple pairs if you're working with a larger guest list because having backup for bigger trips is never a bad idea.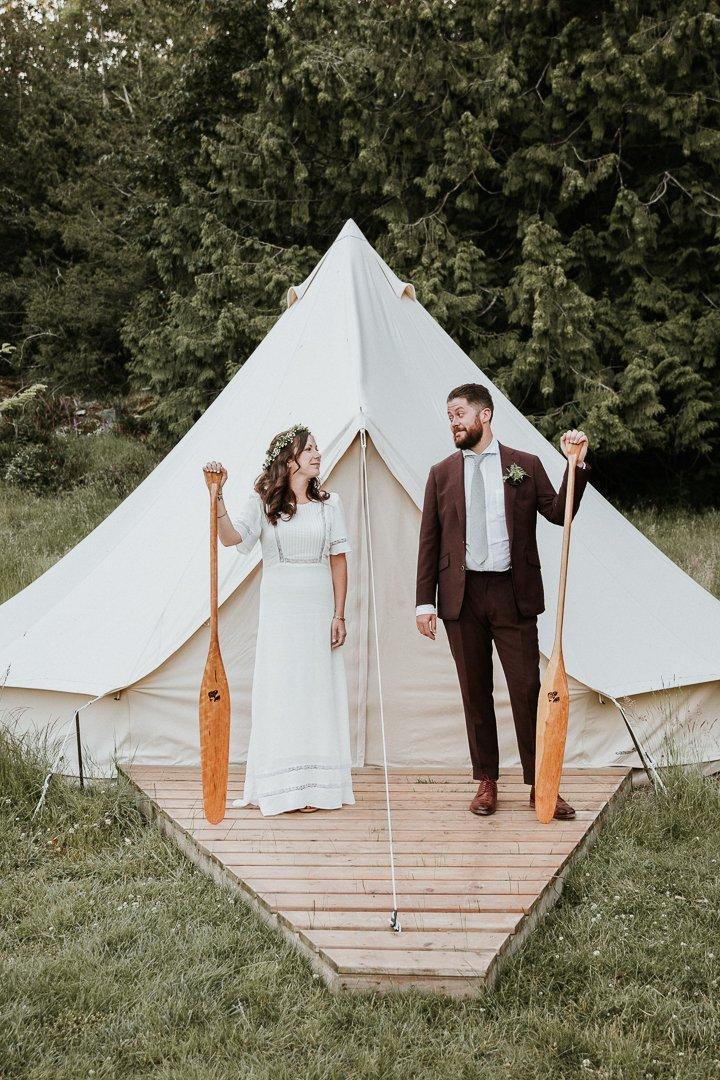 Tent
You already know this, but if camping is your thing, having a tent is an absolute necessity. There's a good chance you already have one of these sitting around, but now may be the time for an upgrade. Sift through the stock at shops like MEC and SAIL to see if anything catches your eye, or, if you've already got the tent of your dreams, you can ask for accessories like cords, repair tape, stakes, and carabiners (these are great for guests who are looking to spend a little less on your wedding gift).
Sleeping bag and sleeping pad
What goes inside your tent is almost just as important as the tent itself! The ground isn't exactly as comfortable as a mattress, but you can make it pretty cushy with the right sleeping bag and mattress pad combo. If you only camp in the summer, you won't need anything too thick, but if winter camping is your jam, you may want to ask for options with more insulation or extra blankets to add warmth and seal in heat.
Cameras
If you don't take pictures of a trip did it even happen? You'll want to document all your future adventures, so go ahead and add some camera gear, like a DSLR and a go-pro to your registry. If you're already well-stocked in that department, you can always ask for add-ons like lenses, memory cards, and camera bags to store your equipment in. Waterproof and water-resistant stuff is always a win.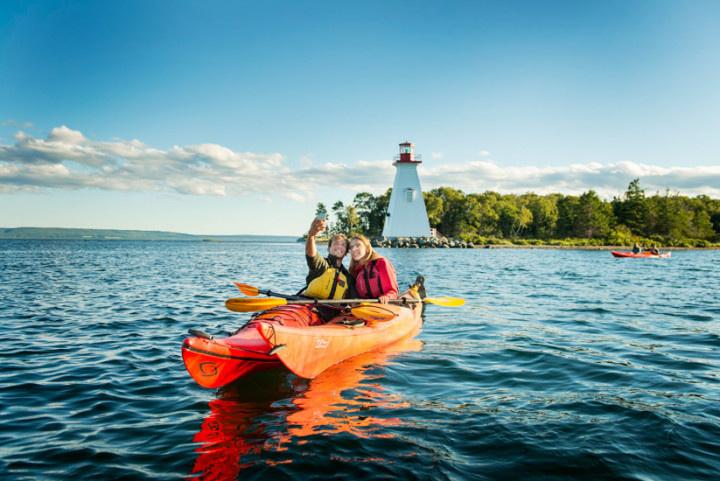 Outdoor clothing
You may find it weird to ask your friends and relatives to invest in your wardrobes, but trust us, it's not. From rainproof jackets to cozy accessories to warm winter gear, you'll probably need it all for your trips into the wild, so it's definitely worth requesting. We suggest going for a mix of pricy investment pieces like Gor-Tex jackets and budget-friendly buys like wool socks, so that everyone can afford something on your wedding registry.
Backpack
You're not going to be rocking your purse or work satchel out in the woods, so you'll want a nice, sturdy backpack, too. You may want to ask for multiples — more compact versions for your smaller trips and larger investment bags for your longer hikes and adventures. Honestly, if you love exploring the great outdoors, there's no such thing as too many backpacks.
Packing cubes and additional bags
Packing light is the name of the game when you're camping, so ask some of your guests to get you packing cubes and extra bags to consolidate your items. Yes, people usually use them for suitcases, but that doesn't mean you can't use them to organize your camping gear. We highly suggest asking for waterproof ones, so that your stuff stays protected in the event of a canoe tip over or a nasty storm.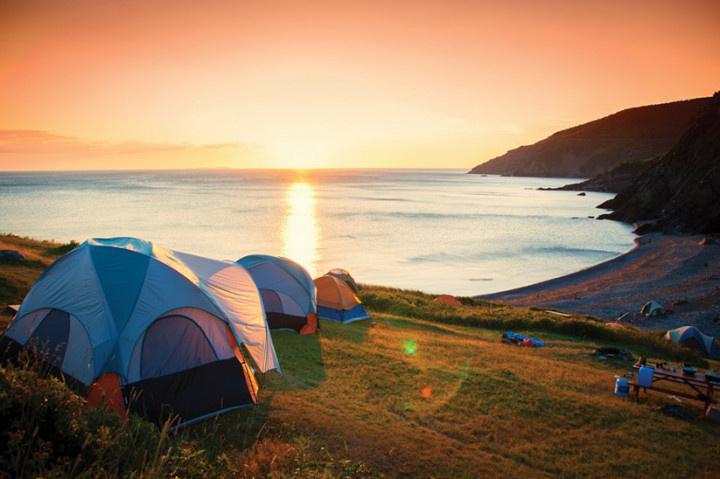 Travel cookware
Chances are you won't be making high-class gourmet meals while you're roughing it in the wild, but you also don't want to limit yourself when it comes to cooking. Cookware, camping stoves, and travel flatware and dishware are all great ways to bulk up your wedding registry with less expensive items, and you'll totally use all of them.
Honeymoon
Already have all the outdoor gear you need? Lucky you! If this is the case, we suggest skipping the traditional registry altogether and asking your guests to invest in your honeymoon, instead. Choose a destination where you would put all your favourite outdoorsy stuff to use and prepare for an epic post-wedding adventure to remember. Pro tip: if you do go this route, don't forget to let your guests in on what they're investing in (i.e.: where you're going, when you're going and the supplies you'll be buying for your trip — if they're investing in it, they should know what they're paying for).
Use your wedding website to let guests know about your wedding registry. Set up your FREE wedding website on WeddingWire.