The Top 10 Restaurants for a Wedding Rehearsal Dinner in St. John's
St. John's is filled with stunning rehearsal dinner-worthy restaurants. Here are some of the best.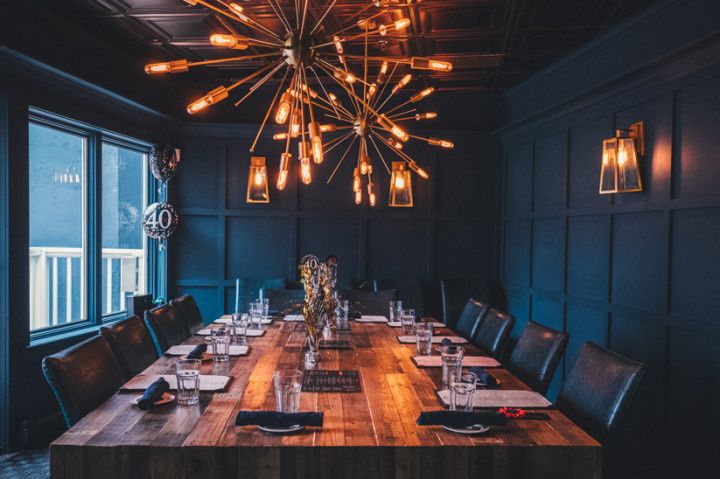 If you're planning a wedding in Newfoundland's capital, you're in luck. The city is stacked with amazing eateries, including a National Historic Site of Canada, a handful of seafood specialists and a few ritzy restaurants. Whether you want to treat your guests to Korean BBQ or steak tartare at your rehearsal dinner, you're sure to find something that fits the bill.
Here are my picks for the top restaurants for a rehearsal dinner in St. John's.
The Fifth Ticket (171 Water Street)
The Fifth Ticket is the perfect blend of homey and chic, serving up International comfort food in its stylish modern digs. Dishes like kimchi ahi tuna poke, seafood gumbo, polenta fries and vegetable korma populate the menu, so you've got options for both the omnivores and vegetarians in your wedding party. For your event you can escape the crowds and enjoy a view of the bustling kitchen by booking the Chef's Table (capacity of 16).
St. John's Fish Exchange (351 Water Street)
If you want to treat your guests to some top notch seafood, look no further than St. John's Fish Exchange. The restaurant serves up oysters, shrimp, cod, crab, lobster and just about everything in between (plus a few less-fishy options, for diners who prefer turf to surf). It has a few private dining options to take advantage of for your rehearsal dinner: the Twine Loft Mezzanine (capacity of 40), the private dining room (capacity of 14) or the entire restaurant (capacity of 147).
The Merchant Tavern (291 Water Street)
Just a hop, skip and a jump away from St. John's Fish Exchange is The Merchant Tavern. The restaurant boasts chic wood-heavy decor and a killer menu that'll get your guests drooling. So, what are they serving? Oysters, steak frites, duck confit cavatelli, organic chicken liver mousse and a bevy of other upscale eats. If you don't want to do a full buyout, you can book the private dining room, which can seat up to 20 guests.
Raymonds (95 Water Street)
Head straight to the foot of St. John's Lane and you'll find Raymonds, a ritzy restaurant that specializes in locally sourced eats. On the menu you'll find everything from beef tenderloin to hand-crafted pasta. It's also got a pretty impressive wine list, if you and your nearest and nearest want to indulge in a little pre-wedding vino. The restaurant is equipped with three rooms for private events: the lounge (capacity of 15), the private dining room (capacity of 16) and the main dining room (capacity of 65).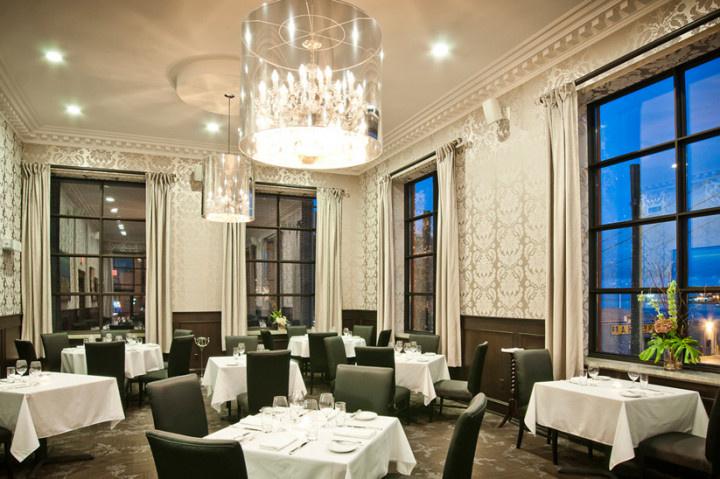 The Gypsy Tea Room (315 Water Street)
In the market for something a bit more casual? Water Street's Gypsy Tea Room is calling your name. This lounge/restaurant hybrid slings an eclectic mix of comfort foods including Spanish chorizo paella, Korean BBQ duck and curried lamb. If you've got a smaller group, feel free to reserve a table in the main dining area, but most functions take place below deck. The downstairs area has two cozy private rooms, available separate or combined (the cellar seats 40 and the second room seats 60).
Magnum & Steins (329 Duckworth Street)
This restaurant-meets-cocktail is the perfect option for couples who want to host a more laid-back rehearsal dinner. Though its decor may be inviting, its menu is anything but casual, flaunting plates like phyllo-wrapped brie, prosciutto and sage chicken and AAA beef tenderloin. So far as private dining is concerned, you've got options. The Wine Bar (capacity of 38), The Jeroboam Room (capacity of 30) and The Lounge (capacity of 16) are all available for events.
Saltwater Restaurant (284 Duckworth Street)
As you'd expect with a name like Saltwater Restaurant, this eatery specializes in seafood. Its menu features all the usual suspects - oysters, grilled Atlantic salmon, pan fried cod, as well as a few landlubbing options. For your event you can rent out the private bar (capacity of 30) or private dining room (capacity of 30). The restaurant gets a ton of natural light, so make sure to take a few couple selfies.
Harbour Room (131 Duckworth Street)
Are all of your out-of-towner's resting their heads in the Courtyard by Marriott? Well, this is the rehearsal dinner destination for you. The uber modern Harbour Room is conveniently located right inside the hotel, so your guests won't have to travel far. Its menu is filled with elevated comfort food, boasting dishes like lobster mac 'n' cheese, cod fish tacos, crab gnocchi. There are a few event spaces up for grabs, including the main dining room, lounge and separate private dining rooms.
Portobello's Restaurant (115 Duckworth Street)
This Duckworth Street gem has a stunning view of St. John's waterfront, so you'll be gifting your guests with some stellar views as well as an awesome meal. Whether you're craving seafood, poultry or steak, this place has got you covered. On the menu you'll find seafood crepes, Atlantic salmon, filet mignon, shellfish tagliatelle pasta and more. It's got two floors of dining space available, as well as private rooms, so you have a couple of options to choose from for your rehearsal dinner.
Mallard Cottage (8 Barrows Road)
Mallard Cottage is worth making the short detour out of downtown for. The quaint eatery gives off some seriously cozy vibes (it is a cottage, after all) and is a recognized National Historic Site of Canada. Its ever-changing menu spotlights locally sourced food, so you're guaranteed to be getting the freshest and best ingredients. It can host groups of up to 80, so feel free to stack your guest list with a few extra friends and relatives.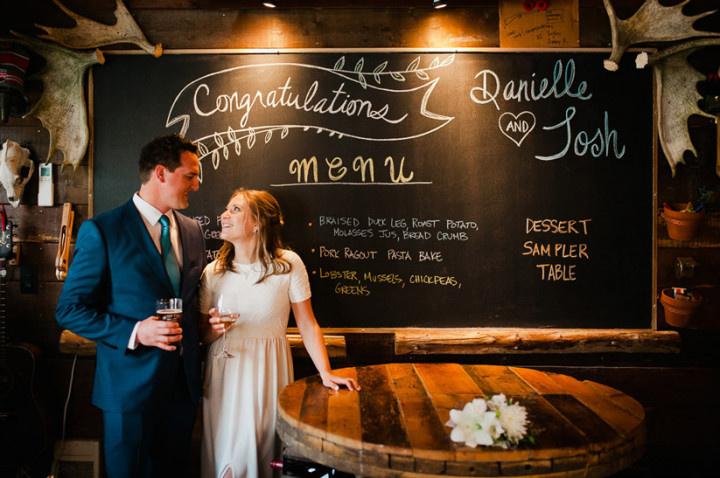 Check out the Newfoundland and Labrador Wedding Guide on WeddingWire »