10 Tips for Selling Your Used Wedding Dress Online or Beyond
Don't want to hold onto your wedding dress forever and ever? Here are some tips for selling it online and in real life.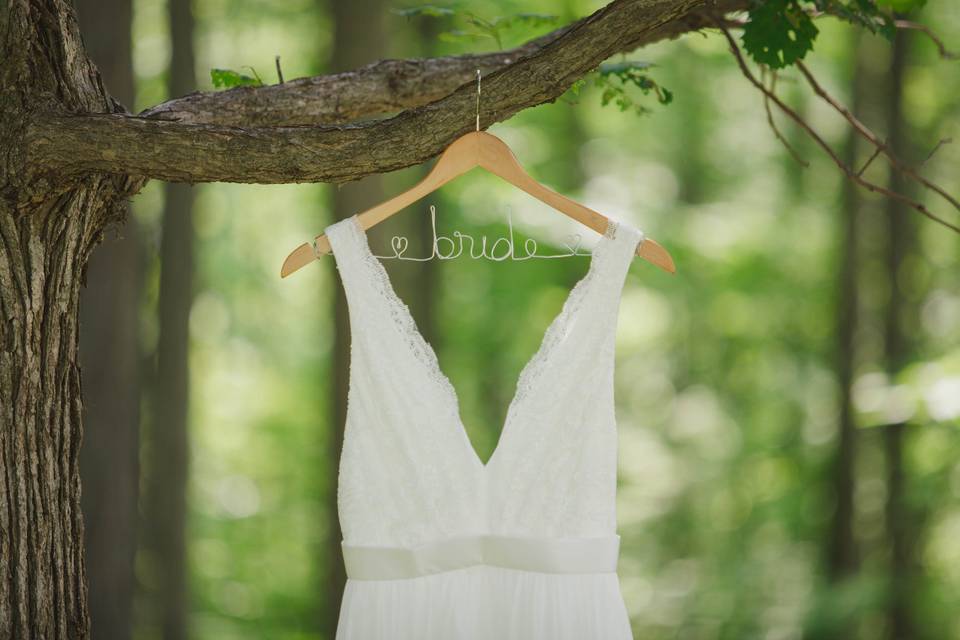 So, your wedding day has wrapped, your guests have all gone home, and now you're left to deal with the aftermath. Sure, it may seem overwhelming, but you can do it! One of the first things you'll need to do is deal with your wedding dress. If you plan on keeping it, you should get it cleaned and prepped for preservation ASAP (you don't want it creasing or yellowing!). If you don't want to keep it in your basement to gather dust and don't really consider it a keepsake, you can go ahead and sell it online or in real life. To get you prepared to kiss it goodbye, we've put together this handy guide filled with tips and tricks for reselling your wedding gown.
Here are a few tips for selling your used wedding dress online and beyond.
Determine whether your wedding dress is actually worth selling
If you're having any doubts about selling your wedding dress, you probably shouldn't do it. After all, once it's sold, you won't be able to get it back. What should you be considering? Well, if you think it's going to gather dust in your attic and doesn't hold so much sentimental value to you, you're probably good to put it up for sale. However, if you feel like you may want to let a future child or friend rock your frock in future years, you may want to stow it away for safekeeping.
Find a reputable online site or IRL seller
The next step is finding a reputable seller to find a new home for your wedding dress. You can hunt down an online retailer that specializes in pre-owned wedding dresses for sale, post it on Facebook or other social media sites to find potential buyers, turn to online auction houses (like eBay), or head out into the world and find a local consignment shop or bridal boutique to sell your dress. Before you make any transactions with a retailer (online or in real life), be sure you are familiar and comfortable with how they sell things and how compensation works.
Take your dress to get cleaned by a seasoned professional
Before you give your dress to a seller, you'll need to have it properly cleaned by a seasoned professional. You definitely shouldn't try to DIY this process as wedding dresses are particularly fragile and need special care. Basically, this isn't a job for a Tide-To-Go pen or bottle of Downy, it's a job for a dry cleaner.
See a seamstress if it has any rips or tears
If you partied especially hard on your wedding day and got your dress a bit distressed, you'll need to take it to a seamstress to mend any tears and get it in tip-top shape for selling. Unfortunately, if it's beyond the point of no return, you may not be able to salvage it enough to sell. The sad truth is that when it comes to wedding dresses, very few brides want a fixer-upper.
Make sure your photo quality is on point
Before you list your wedding dress online, you're going to need to have some good photos of it to post. If you've got some extra money, you can hire a professional photographer to stage and shoot it, or, if you're confident with a camera, you can do it yourself. Keep in mind some online businesses will offer to take photos of your dress for you, so inquire before you spend any money to get photos taken.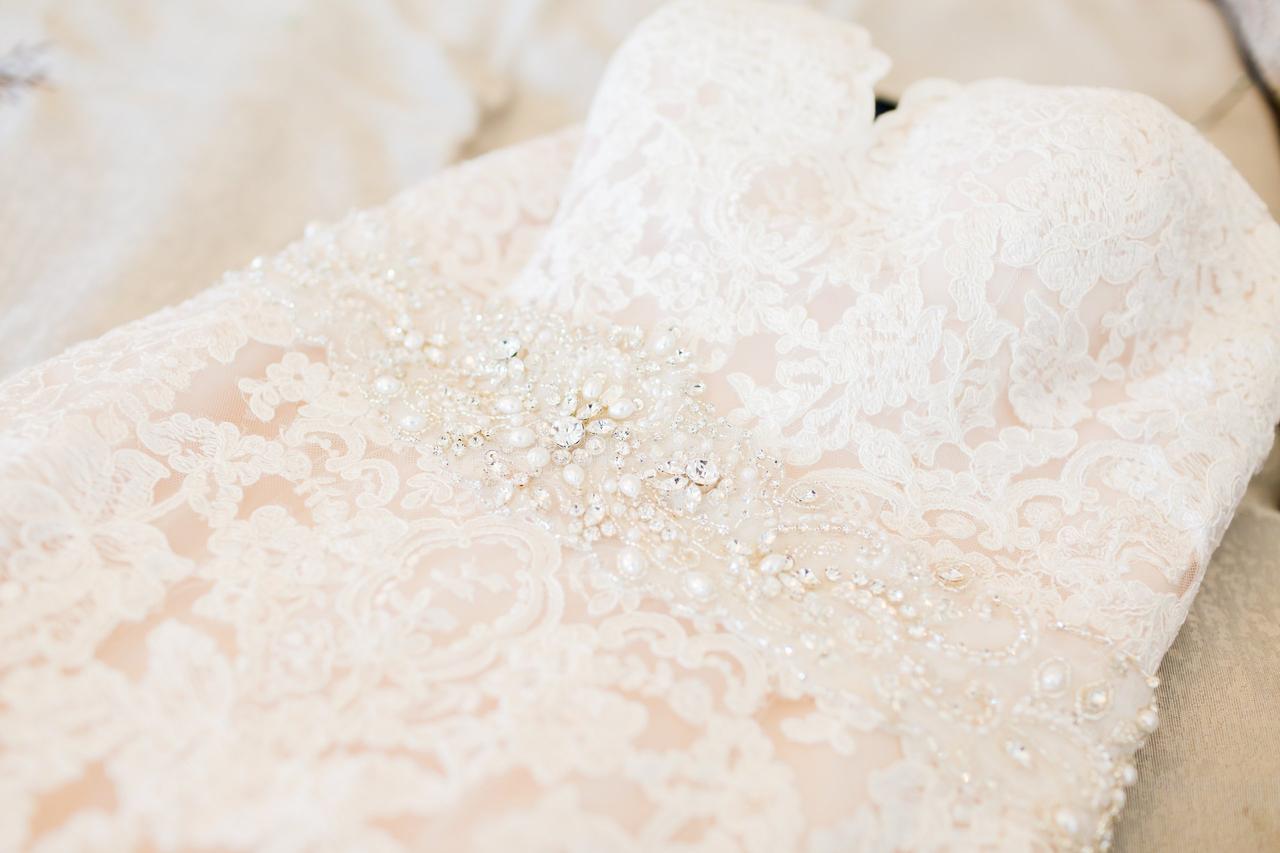 Package it up correctly
Once your wedding dress is clean, tear-free and photographed, it's time to package it up. There are online tutorials that can guide you, or you can ask your cleaner or seamstress to do the job for you (this may mean a bit of extra money). Packaging it will make sure it'll get to its destination unscathed.
Choose the right price
Now it's time to figure out how much your wedding dress is really worth. To you, it's probably priceless, but you need to be realistic when determining a dollar amount. We suggest marking it down between 40% to 50%, though you can go higher if it had barely any wear (like, you changed outfits between your ceremony and reception, leaving it in almost perfect condition).
Be sure all measurement details are accurate
You need all the specs of your dress to be accurate, so buyers know exactly what they're in for when their second-hand wedding dress arrives at their door. You may want to include the weight of the dress, as well, if it's hard to gauge via photos.
Sell it with your listing description
A great, detailed description of the dress is essential for online selling. Be specific about everything, from the colour of the fabric to the type of closures to the texture of the material. It may seem super extra, but the more information you give on it, the more likely someone is to buy your second-hand wedding dress.
Adjust the price later down the line if it just isn't selling
If nobody is biting, you may have to adjust the sale price of your wedding dress later down the line. I know, this sucks, but styles and trends change, and yours might not be what brides are looking for when you're ready to resell. If this is the case knock it down a few bucks and try posting a few new photos. You can also try adding it to different sites to give yourself more chances of selling.
Now you've got tips on selling your wedding dress, here are the other wedding vendors you'll need after your big day.
Share your experience! Review your vendors after your wedding and help other couples choose their dream team. »