How to Create a Wedding Diet Plan
Think you're in need of a diet overhaul? There are a few simple habit changes that'll help get you in shape and away from the drive thru fries.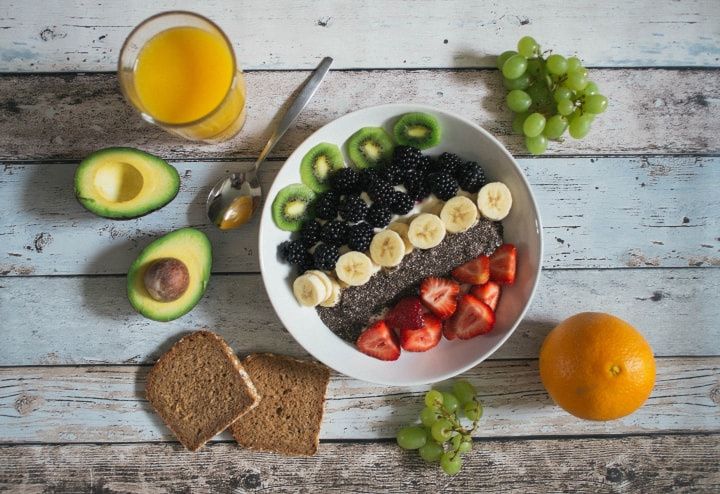 Pulling a Beyonce and doing the Master Cleanse - a diet that's central pillar is a drink of lemon juice, maple syrup and cayenne pepper - is not a feasible or healthy choice for anyone (apparently she is a superhuman and therefore exempt from this rule). Food should be enjoyed instead of feared. So, instead of trying on a trendy new regimen, consider making a few lifestyle alterations that'll keep your mind at ease and your stomach full. Remember, if you're making any massive changes, consulting your doctor is an absolute must.
Here are a few tips on creating your wedding diet plan.
Stay hydrated
Drinking more water is a great place to start. You don't need to go crazy and start drinking gallons a day, but adding a few extra glasses of H2O to your diet won't hurt - in fact, it'll help. The general rule is to drink about 2 litres, or roughly 8 glasses of water, per day. By bumping up your water intake, you could reap a ton of benefits. It has the power to increase brain function, bump up your metabolism, improve your skin and more. I suggest investing in a pretty or practical water bottle to make it more of an accessory and less of a chore. If you're not good at self-monitoring, you can even get one that tracks your water intake for you.
Cut back on drinking
Wine Wednesdays, thirsty Thursdays and work happy hours may be fun but they won't benefit your body. Don't worry, you don't have to cut them out altogether, just consider not getting too boozy on a regular basis. Alcohol is filled with empty calories and is more likely to steer you toward the closest McDonald's than a plate of salad.
Clean out your fridge and pantry
If you've got indulgences within arms reach you'll probably cave once, twice or even more. To avoid cracking under pressure and inhaling a family sized bag of Miss Vickie's in one sitting, do a bit of a kitchen overhaul. Ditch the processed and junk foods and replace them with healthier snack alternatives. Carrots and hummus, unsalted nuts, oven-roasted chickpeas and frozen grapes are great options.
Meal prep
If you've got a demanding schedule from Monday to Friday, meal prepping is your friend. Spend one night a week (Sunday usually works best) to plan out, cook and craft single portion meals for the upcoming week. These are easy to grab and go so you won't be tempted to order unhealthy food when you're in a rush.
Don't forget about breakfast
You've probably heard this hundreds of times, but let me reiterate: breakfast is the most important meal of the day. Why? Because it helps your body burn calories by revving up your metabolism for the day ahead. It also gives you the energy you need to run errands, go to the office, hit the gym and - of course - plan your wedding. So grab yourself some toast, make a green smoothie for on the go or get to mastering that banana pancake recipe you've had saved on your computer for the last year.
Save eating out for date night and social events
If you're in the habit of hitting up Tim Horton's for your morning bagel and getting lunch via UberEATS on the daily, it may be time to make a change. No, you don't have to kiss it all goodbye, but maybe save dining out for special occasions. Eating meals you make yourself are usually better when it comes to nutrition - you know exactly how much salt, sugar and fat goes into your meal, and you can control it.
Eat your veggies
Meat and poultry tend to be higher in calories than legumes, greens, grains, fruits and veggies. Plant foods are also chock full of nutrients, giving them added benefits. If you're not willing to go full vegetarian or vegan, try filling more of your plate with plant-based eats on a day-to-day basis and consider observing meatless Mondays (or any other day of your choosing). You don't have to radically change your entire diet to see a difference.
Find nutrition experts and personal trainers on WeddingWire »