How to Choose Your Wedding Handbag
Dress? Check! Shoes? Check! Handbag? TBD. If you're on the hunt for the perfect purse for your big days we've got a few tips for you.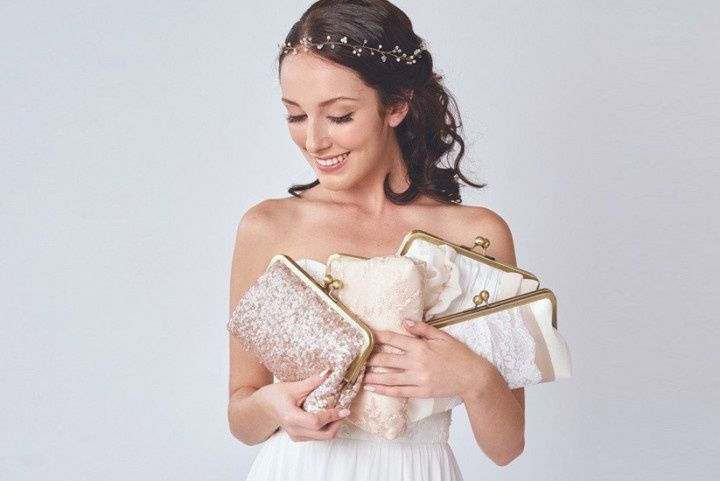 You've pretty much figured out your entire wedding ensemble, all that's left is finding a stunning wedding handbag to finish off your look. While this may seem like a no-brainer, there are a few things you should look for when choosing your wedding purse. From making sure it's just the right size to keeping it comfortable, these are all the things you should keep in mind while shopping around for a bridal handbag.
Here's how to choose your wedding handbag.
Keep it small
I know, I know, you're used to carrying around a Mary Poppins-style bag that contains everything from your credit cards to your flat iron. Unfortunately, that's just not gonna fly for your wedding day. Plan out everything you're absolutely going to need on your wedding day (maybe a few makeup items, money, your cards and your keys) and hunt for a pint-sized wedding handbag that you can fit all those items into. Remember, you can have larger totes with you for getting ready, but you don't want to be lugging them around all day and all night.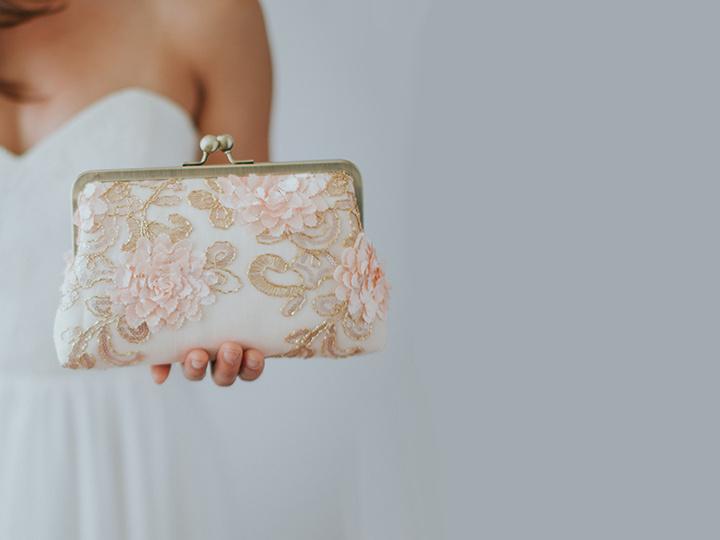 Versatility is key
Your wedding handbag should be quite the chameleon. We suggest looking for something with a removable strap so that you can sport a chic clutch for photo-ops and have your hands free when you need 'em. Pro tip: if you find a strapless bag you really love, you may be able to DIY a chain onto it with the help of a few Pinterest or YouTube tutorials.
Don't forget about comfort
While style is definitely a priority, you shouldn't take comfort out of the equation. Yes, a bedazzled clutch may look stunning, but if it's super weighty and has to be held at all times, it's not exactly a practical choice. Try walking around the store with your desired wedding purse for a while, if it's cumbersome or painful to carry, you'll know that it's not "the one".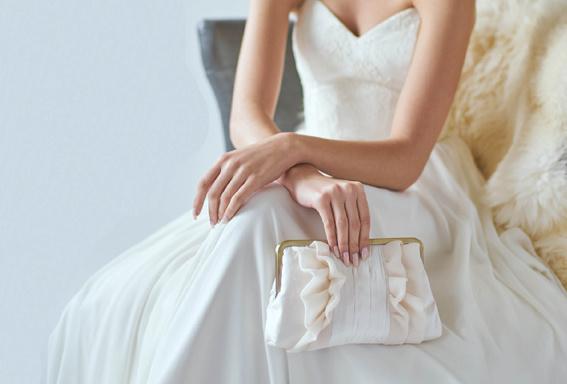 Make sure it matches your outfit
You may have stumbled upon the most beautiful bridal handbag in the world, but before you head to the register think about the bridal gown you've chosen (you should probably have a photo of it in your phone for scenarios like these). If you've gone for an avant-garde wedding dress with cutouts, lace and multiple layers of tulle, you probably want a clutch on the simpler side. Or, maybe you've gone for a bold blush or floral frock? You'll want to make sure the colour of the wedding handbag doesn't clash.
Functionality is a factor
The last thing you'll want to do is check that your dream wedding handbag has all the pockets and zippers you want it to. This may seem trivial, but it'll save you from a lot of rummaging when you're trying to find a copy of your vows or your compact. You'll also want to make sure the clasp isn't too finicky so that everything is easy to access.
Find wedding accessories on WeddingWire »