5 Colours That Are Off Limits for Wedding Guest Attire
Wondering what wedding guest attire you shouldn't be wearing? We're here to help you nail your outfit.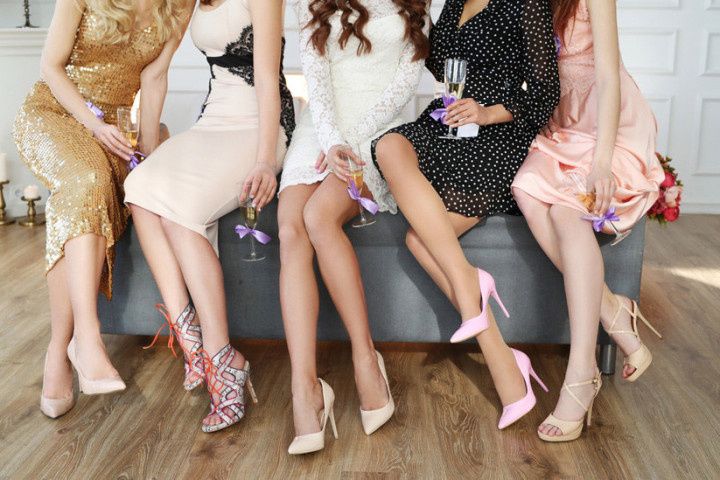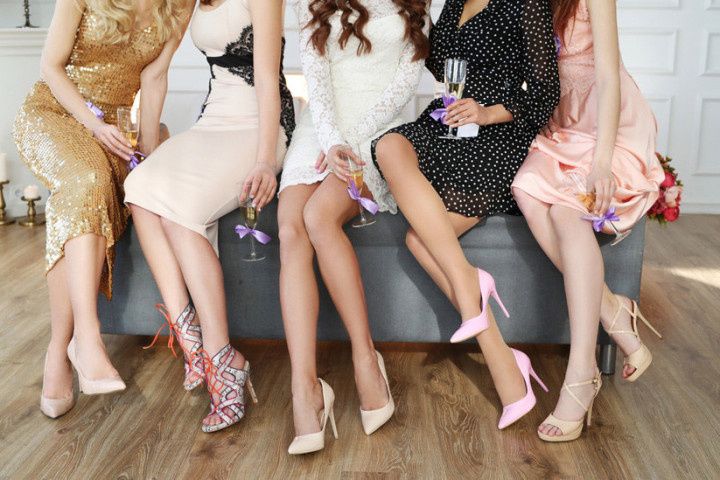 Once you've deciphered the dress code for the wedding you're attending, you can move on to choosing your ensemble (exciting, right?!). Now, it's not just about nailing the style of wedding guest attire you wear - you've got to pay attention to the best colour to wear to a wedding, too. It used to be a real faux pas to wear black, but nowadays people don't mind so much – there are some colours you should be avoiding, though. Seriously, the last thing you want to do is irk the happy couple with your outfit choice, so we've made this handy little list of hues to avoid.
Here are the colours that are off limits for wedding guest attire.
Any shade of white
OK, this is probably pretty obvious, but you really can't wear white to a wedding. There's a 99.9% chance that the bride will be sporting a white gown and you definitely don't want to steal the spotlight from her. Keep in mind that this includes all shades in the colour family, from ivory to alabaster, so skip those, too. P.S. If you're wearing a patterned dress with hints of white or a white accessory (like a pocket square or purse), that's A-OK, the point is to avoid an overwhelmingly white outfit.
Gold (and other metallics)
Now, you may think dressing up as an Academy Award statue is fine, but you should probably save that number for another event (like NYE). Not only is gold a flashy choice that may keep eyes glued to you instead of the happy couple, but it may also rival what the bride is wearing if she's opted for a champagne or light gold dress (both options are pretty popular in the wedding dress world). P.S. this goes for other metallic shades, like rose gold and silver, too.
Light pastels
Sorry pastel-lovers, but basically all ultra-light colours are also off limits when it comes to wedding guest attire. Yes, a pale blue or a muted pink is fine, but if the colour is working its way to white, you should swap it for something else. Unsure if your look is too light? Try snapping a pic of it in the sun. If you can barely make out the hue of your outfit, it's time to go back to the drawing board.
Neon
A wedding is not the place to imitate your favourite 80s star! Skip the highlighter shades and go for something a bit more subtle for your wedding guest attire so that eyes stay on the happy couple, not you. You can wear that neon dress, skirt or shirt to a more appropriate activity, like glow bowling or a rave.
The colour the bridesmaids are wearing
You don't want to look like you belong at the altar beside the bride, so make sure your outfit isn't the same shade as the bridesmaids' dresses. If you're not sure what they'll be rocking, go ahead and ask one of the wedding VIPs or take a hint from the couples wedding website or invitations (it should give you a clue as to what their wedding colour palette is).
Find wedding guest attire inspiration in our Real Wedding galleries. »